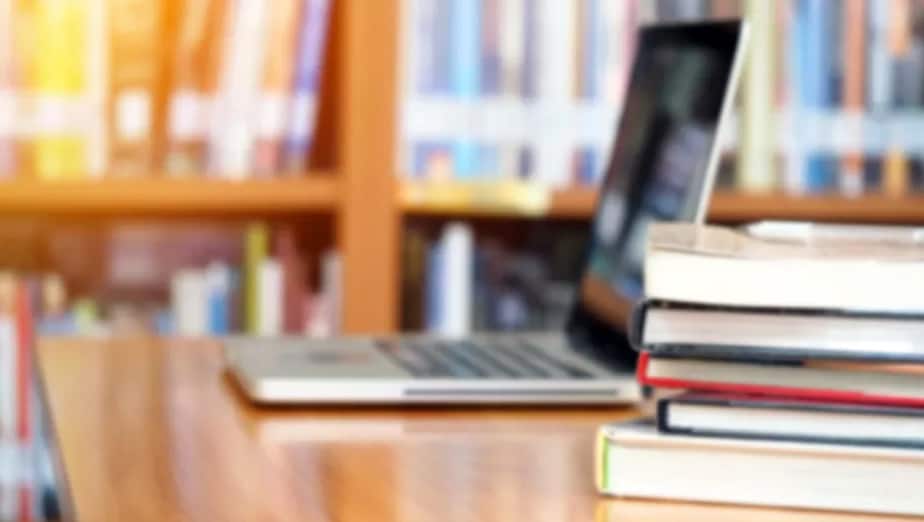 As we know, there are dedicated tablets designed for reading ebooks; it does not mean that you require to spend hundreds of dollars on tablets to enjoy reading them. Reading them on your Windows machine provides you a similar reading experience. It's also better if you own a convertible or 2-in-1 Windows machine, as you can hold them in one hand & read Epubs just like you will read them on a dedicated tablet. And the only thing that you need for reading is an excellent Epub reader app.
While there are several Epub apps available for Windows, not all of them are made equally. That's why we have listed the top 12 best Epub readers that you can use on your Windows PC.
Best Windows Epub Readers (Updated October 2020)
Here, we have curated the top-notch Epub readers for a range of Windows versions, including Windows 10 to XP. For quick navigation, you can tap on the link below to move to the corresponding program. Besides, if you're interested in learning about Epub readers, you can go through our explainer below.
What is an Epub Reader?
An Epub Reader is a program that can open & process e-books (a digital version of a physical book). It is a file format like PDF, but XML-based, so it has broad compatibility with different platforms' programs. Simply put, an Epub reader is a program that enables you to read digital books on your PC, smartphone, or any other device.
How to Open Epub Files on Windows 10?
The procedure to open Epub files on Windows 10 is just comparable to opening a PDF file. The previous Edge browser supported the Epub files, and the new Edge Browser that is based-on-Chromium can't open it. So, you'll need to install an app to open the Epub files.
List of Top Epub Readers for Windows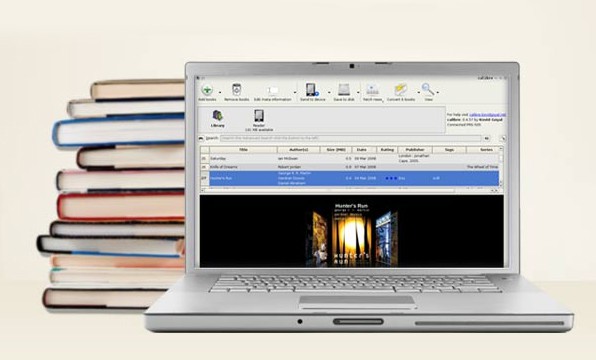 Calibre is one of the oldest & the best Epub reader for your Windows machine. The app is rich with features allowing you to do things such as downloading Epubs, managing metadata, covers for books, transferring books from one device to another, and even converting books from one format to another.
Calibre is best for reading the usual Epub novels and magazines, comics, & more. If you're looking for an excellent Epub reader for your Windows PC, Calibre is undoubtedly the topmost contender for the job.
Supported Programs: Windows 7, Windows 10, Windows 8, Windows 8.1, and Windows Vista,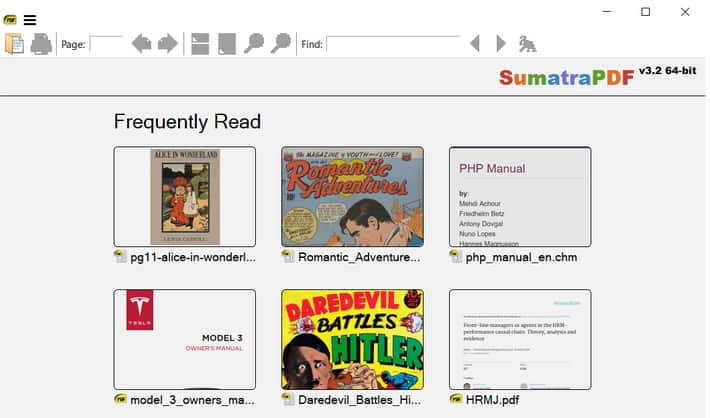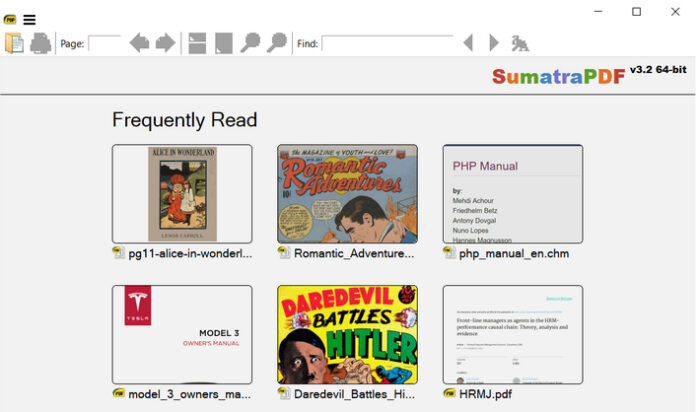 While Calibre is pretty tremendous & works for most people, some have reported that book opening is a little slow on Calibre, and it has been a long-standing problem. So if you wish an alternative just like Calibre, but with faster performance & modern features, the Sumatra PDF Reader has you covered. It is an extremely lightweight Epub reader that works out of the box.
Besides, it supports bookmarks, background color change, automatic text scaling, and plenty more. The top part is that it can even open large Epub files without breaking a sweat with correct indentation, tree-like chapters, & more. If you're looking for a Windows Epub reader that works without any frills, Sumatra PDF Reader is the perfect pick.
Supported Programs: Windows 10, Windows 7, Windows 8, 8.1, XP, and Vista.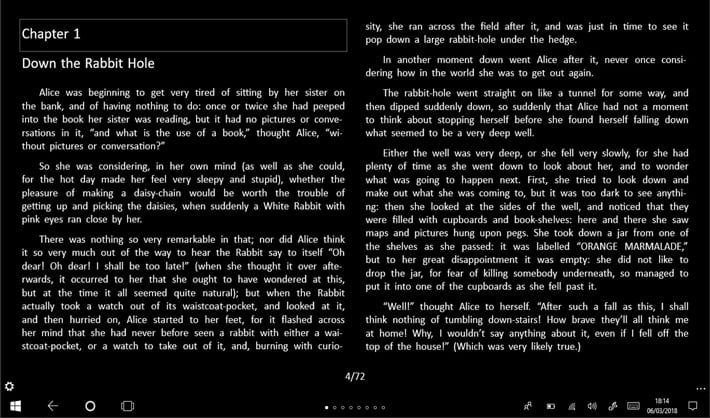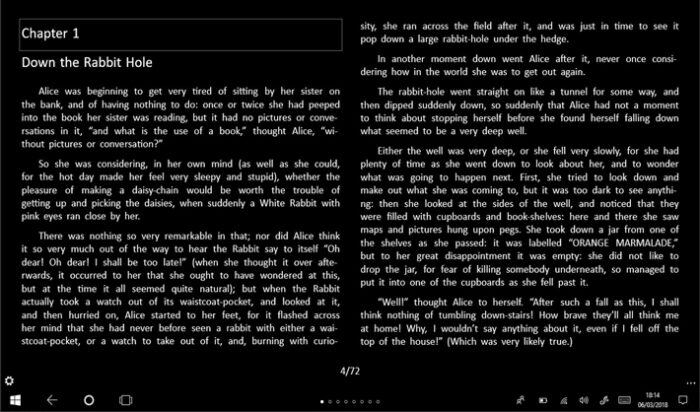 Freda is one of my most-liked Epub readers for Windows just because of its looks. The app seems like a native Windows 10 app & makes Epubs stand out when you read them on it. One of my best-loved features of this app is its theming capabilities, which allow users to customize the app's look and feel to make it exactly how they like it.
Besides supporting Epub, the app also supports many other formats, including Mobi, FB2, HTML, & TXT. The app even gives you access to more than 50,000 public domain classic books free from Feedbooks, Gutenberg,& other online catalogs.
Supported Programs: Windows 10, Windows 8.1 (ARM, x86, x64)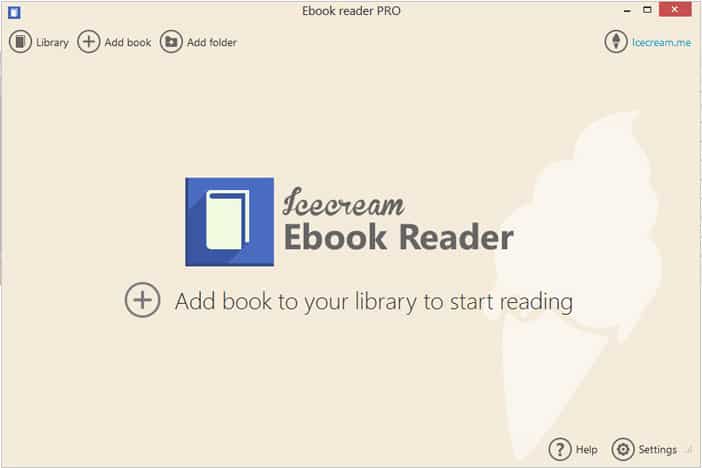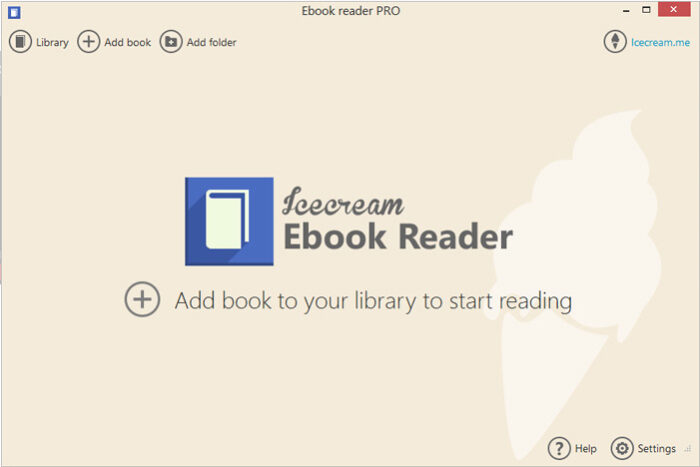 Icecream Apps is the top app studio that has developed some excellent apps for Windows PC, & of all the applications that come from the studio, their Epub reader is my most-liked. Not only their Epub reader looks best, but it also brings a ton of features, including full-screen mode support, accessible page-turning mechanics, exceptional search capabilities, reading progress tracking, support for multiple languages, & more.
Besides all the above features, I also love that the reader supports Epub format and even other major ebook formats, including Mobi, FB2, & more.
Supported Programs: Windows 7, Windows 10, Windows 8, and Windows Vista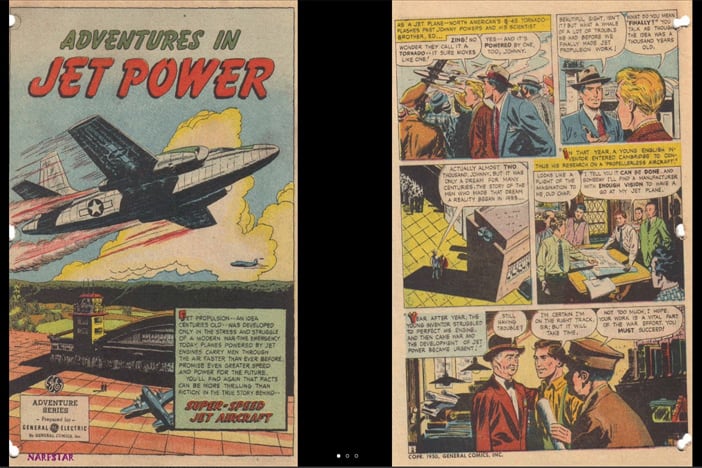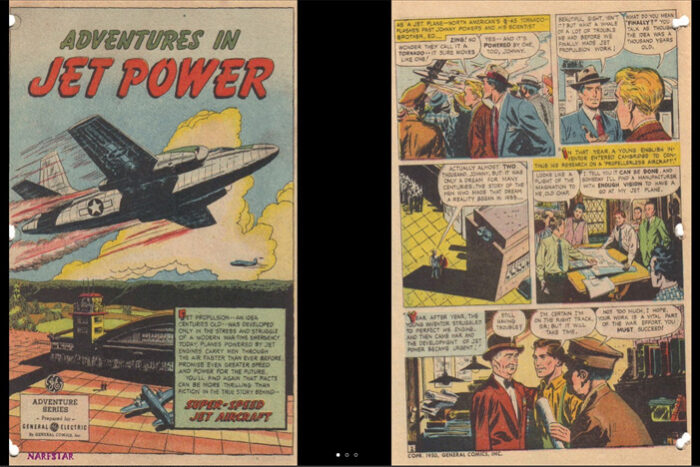 The Cover is primarily an app made for reading comic books on your Windows PC, but since the app even supports Epub format, it has made its way on the list. The critical reason why Cover is on the list is that since the app is made for comics, it is excellent for reading image-heavy books.
Furthermore, while all the other apps on the list can handle images, they can not do it as well as Cover can. So, if you're into books that feature a ton of images, Cover will be useful for you. On the other hand, if you're into comics and manga, there's no better application that you can get.
Supported Programs: Windows 10, Windows 8.1 (ARM, x86, x64)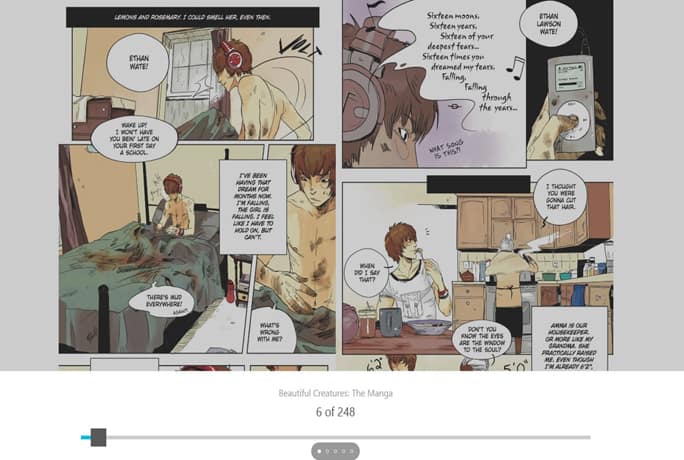 Like Kindle, Kobo is an ebook reader app and a service that enables you to buy books from its store. However, unlike Kindle, which does not support Epub formats, Kobo supports Epub and Epub 3 formats. The app offers all the usual features that we have come to expect from an Epub reader, including search, bookmarks, theming, progress tracking, and more.
Although, the biggest reason to get Kobo over other Epubs readers is its store, which enables you to browse & buy from over 5 million free and affordable eBooks, comics, & kid's books.
Supported Programs: Windows 10, Windows 8.1 (ARM, x86, x64)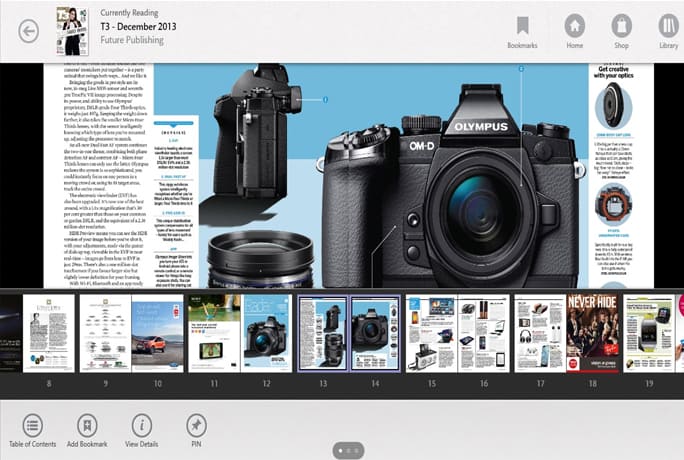 If you are into books, the chance you have never heard of Barnes & Noble is pretty slim, as it's the world's largest bookseller. Barnes & Noble is mainly a chain of offline stores; although, Amazon's success with its Kindle platform made the offline bookseller giant launch its online book service called Nook.
With the Nook app, you're not only getting an app to read Epub books but even a store to buy them, the same way as you do with Kobo.
When you sign-up for the service, you get a 14-day trial period to test out any book or news magazine you want. After the trial duration ends, you can buy books or subscribe to magazines you are interested in.
Besides, other app features include the ability to customize your reading experience to view books with different fonts, line spacing, & themes, online sync across devices, access to thousands of classics, & much more.
Supported Programs: Windows 10, Windows 8.1, Windows 8 (x86)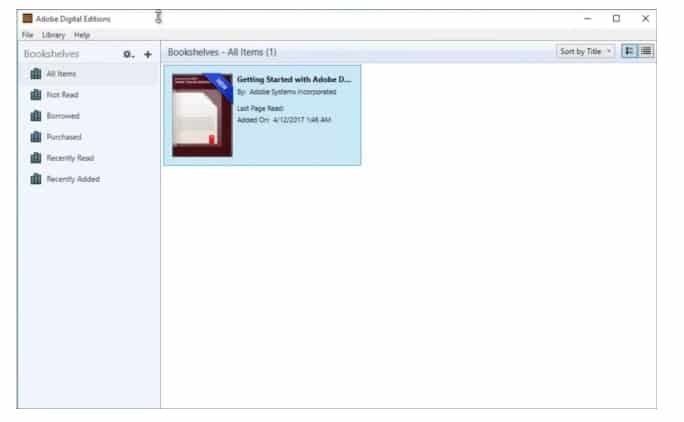 Suppose there is one company which makes software for almost all form of creating and consuming creative content. In that case, it's Adobe, and it's Adobe Digital Editions is a great Epub reader for Windows PC, which enables users to consume their favorite titles.
Moreover, one of the best reasons for using Adobe Digital Editions is its support for EPUB 3 standard, which offers users a richer reading experience by bringing support for the right to left reading, interactive quizzes, dynamic image resizing without loss in clarity, better rendering of math formulas, & more.
Besides, Adobe Digital Editions also brings great other convenient features such as exceptional search capabilities, the capability to rent or borrow Epub version of books from your local and public libraries, multi-lingual support, highlighting, bookmarking, notes, & more. If you're looking for a full-fledged, Epub reading experience, then Adobe Digital Edition is the perfect app to do that.
Supported Programs: Windows 7, Windows 10, Windows 8, Windows 8.1, and Windows Vista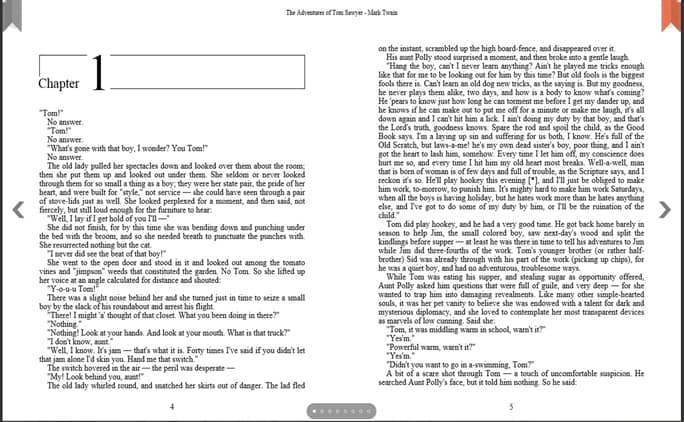 Bibliovore is yet another best free Epub reader for your Windows machine. The app can be quickly downloaded from the Windows app store & is entirely free to download and use. I admire this app because it brings fantastic organizational features allowing you to manage even an extensive library of books with ease.
The app also allows you to adjust font parameters easily, manage reading themes, edit book metadata, use day or night reading mode, and more. One of my most-liked features of this app is that despite being free, it also syncs all your books across devices by using OneDrive.
Supported Programs: Windows 10, Windows 8.1 (x86, x64)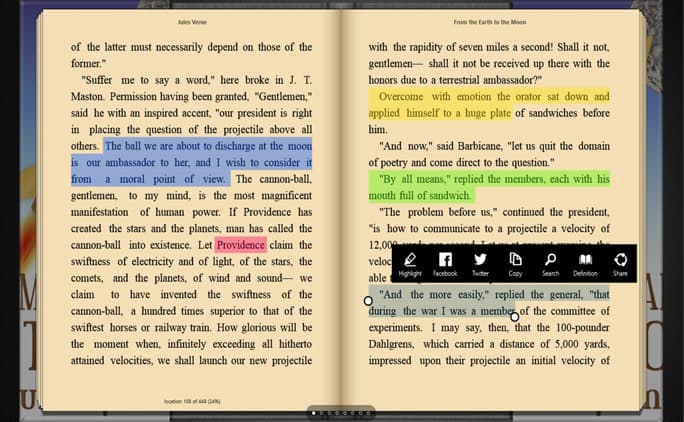 Bookviser is the excellent Epub reader for Windows, which wants to provide you a reading experience similar to reading physical books. It does that by designing its user interface so that it looks like a real book. That said, if you're not fond of such a UI, you can quickly go to the settings to achieve more traditional Epub reader experience.
Like Freda, Bookviser allows you to download free classics from available catalogs, including Feedbooks, Project Gutenberg, and Smashwords. The rest of the Epub reader features such as progress tracking, theming, dictionary support, & more.
Supported Programs: Windows 10, Windows 8.1 (ARM, x86, x64)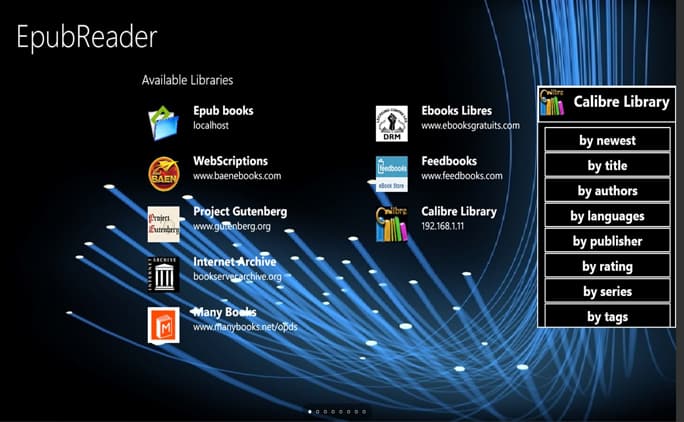 The EpubReader, the only paid app on the list, is the only paid app. The app is a relatively simple app for reading Epub books on your Windows PC, allowing you to download books from preconfigured & private sources, easily manage your book library, track reading progress, and more.
Besides, one of the most prominent features of this app is that you can quickly transfer your entire library onto either an SD Card or OneDrive. EpubReader is a great app to manage an extensive library of books without eating any storage on your Windows PC.
Supported Programs: Windows 10, Windows 8.1 (x86, x64)
12. Readium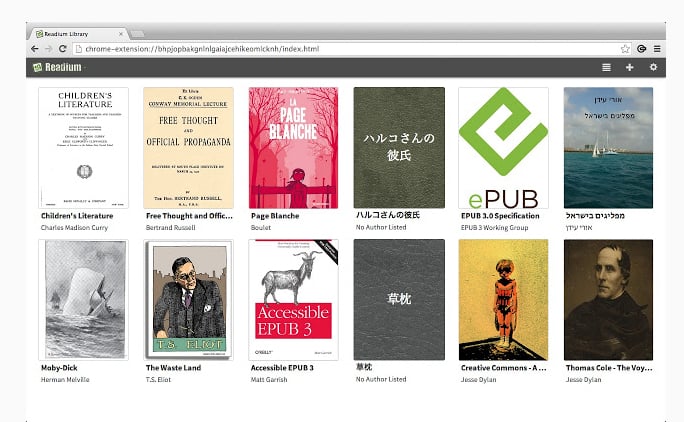 Readium is the best open-source Epub reader made for all your web reading needs. If you don't need to install any app on your device but still need to have Epub books, Readium is the medium to do it. Additionally, Readium is a browser extension that enables you to read Epubs online. You can even upload your books to Readium and read them there. It is the best way to read books without having to install any app on your device.
Moreover, since the new Microsoft Edge uses the Chromium engine, the extension will work with the browser without any issue. If you've not used the modern Edge browser before, I advise you to give it a try. And to get you started, here's an article on installing chrome extensions on the Edge browser.
Supported Browsers: Google Chrome, Mozilla, Microsoft Edge
Frequently Asked Questions
Q. Which is the Best EPUB Reader?
In my opinion, Calibre is genuinely the best Windows Epub reader for most users. However, if you look for a modern Epub reader for Windows 10, then go for Freda.
Q. What eReaders Can Read EPUB files?
While Kindle is a popular eReader device, it can not read Epub files natively, keep that in mind. With Kindle out of the way, I will recommend Kobo Clara HD and Onyx Boox Note2.
Q. Is Epub Reader for Windows Free?
There are several EPub readers for Windows, and most of them are free. I'll recommend you to go through the list and find an Epub reader that fits your requirements.
Q. Is Epub Reader for Windows Safe?
Yes. Epub Readers do not pose a security threat unless downloaded from shady sources. And make sure to download programs from their official site.
Q. How to Install Epub Reader for Windows?
You need to tap on the link mentioned below each Epub reader & then move to the Download page. Here, depending on your OS version & architecture, download the setup file. Afterward, run the setup file to install the Epub reader. You will find the architecture of your machine by right-tapping on My Computer and open "Properties."
Q. Does ePUB Reader for Windows Support Other File Formats?
Yes. For instance, Sumatra PDF Reader can read Epub, PDF, MOBI, FB2, CBZ, & multiple other file formats.
Read Ebooks with The Best Epub Readers for Windows
I'm a fan of audiobooks and ebooks, as they enable you to carry your whole library with your where ever you go. One of the top parts about using Epub readers for reading ebooks is getting thousands of classic titles for free. Do check these apps and let us know which is your most-liked Windows Epub reader. And if you want to suggest an app that should be on the list but is not, drop its name in the comments section below.