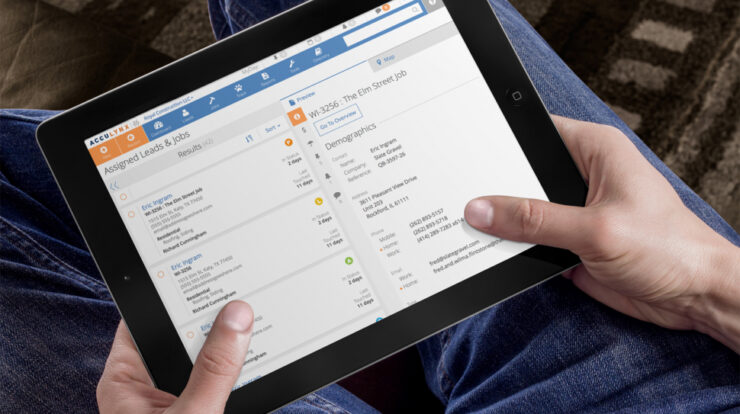 Are you planning on redoing your house and looking for some inspiration? If that is the case, you should head to the websites like Acculynx. It is a renowned roofing software for contractors. It assists in streamlining and managing everything regarding roofing. If you own a roofing business, you must be aware of its ease in giving access to arranging different roofing projects. However, just for your information, Acculynx is not the only app catering to the roofing business. You can invest your money in several other excellent alternatives. 
Best Acculynx Alternatives You Should Use in 2022
Today, we will talk about these alternatives, so let's get started.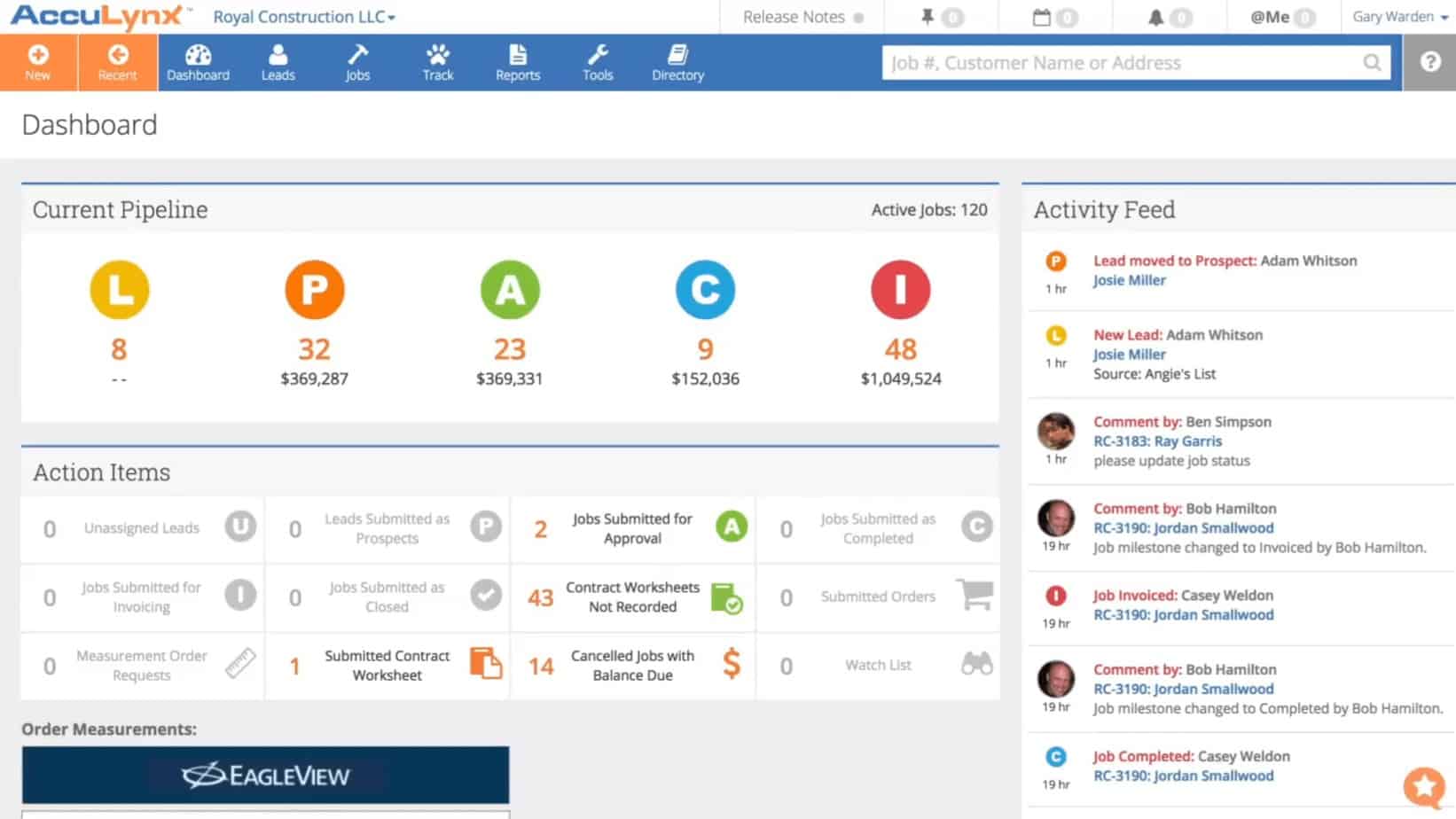 The first one to make it to the list of best Acculynx alternatives is JOBNIMBUS. The app is the best for someone running a small home running a business. It is a seamless combination of a project management systems approach and flexible CRM in an essential operation and method. 
The app takes care of some important stuff, including managing your financial information, documents, jobs, tasks, and contacts, and it does all quite effortlessly. Additionally, the app has made grounds for itself as one of the most pliable technology for construction, as it lets users track jobs, leads, and tasks without any hassle. It is a paid app; however, users can experience a free trial. 
Buildertrend is yet another best Acculynx alternative and the best management software. It extends assistance to remodelers, general contractors, and home builders to manage their work and projects. Additionally, the app offers some other benefits, including solid customer management, service management, project scheduling, and financial management. 
The other best thing about Buildertrend is that it supports a cloud system, making access to records and data more accessible. Moreover, it has the option of pre-sale tools where one can find project proposals, bid requests, CRM systems, and stuff like that. The management tool is responsible for covering timesheets, budgeting, scheduling, and more. 
As far as the customer management tool is concerned, it covers warranty requests, switch selection, and order management, and, lastly, it also covers payment processing. The app is compatible with iOS and Android both. However, it offers only paid version. 
Next up, we have Vonigo. So, Vonigo mainly helps users increase sales and manage operations effortlessly. It primarily focuses on streamlining the process via various brands and locations by maintaining an online presence. It also has cloud-based technology that helps estimate, route, schedule, CRM, report, GPS, online book, payments, work order management, dispatch, and invoice. In short, this app has helped different companies and contractors in operation. Not to forget, Vonigo is also great at commission management, auto re-ordering, and, additionally, online store. 
Service Fusion is yet another Acculynx alternative designed explicitly for contracts, mainly HVAC service businesses. The app works efficiently to allure customers, streamline operations, and get paid quicker. Service Fusion is primarily known for being responsive and fast.
In addition, the Service Fusion schedule feature is exquisite and intelligent. It additionally renders innovative dispatching technology with excellent worker communication. Unfortunately, the app does not come for free; however, it does have a free trial. You can choose to experience the free problems, and after that, you can decide on whether you want to invest in this relatively pricey app. 
Probuilder can also be used as one of the best Acculynx alternatives. Cloud system management helps streamline the work with all projects. The app performs essential functions, including project scheduling and tracking, budget tracking, estimate creation, on-site documentation, task management, financial management, etc. Probuilder also has payroll management, work order management, and a GPS tracking clock. The estimation template is specifically designed to help create project estimates. The initial assessment automatically generates budgets when the project is approved or agreed upon. Lastly, the centralized dashboard offers daily logs, open tasks, and projects in no time. 
Knowify is reserved for small to midsize commercial subcontractors and residential contractors. The app is deemed the best for all trades, mainly masonry, roofing, and landscaping. Additionally, the app aptly manages different administrative tasks, including change orders, contracts management, bidding, and job estimation. 
In addition, Knowify also offers staff check-in tracking, time scheduling, tracking, and much more. The app is compatible with iOS and Android both, and it also integrates seamlessly with Quickbooks for bookkeeping and accounting jobs. 
As the name suggests, Roofr is specifically designed for those looking for DIY roof purposes. Therefore, it helps the homeowners better than the business owners. It also allows users to measure the roof on one's own. The app proposes the documents in the g page, having squares, edges, etc. Besides, the app also has flashing, ridges, valleys, and much more. Buy the Users can get the first report free; however, for other visits, one is bound. 
Lastly, we have a Plan grid. This app is specifically for owners, teams, and contractors. It offers features, progress photos, and shop drawings. And specifications. The best part is that all revisions and new data would be in total synchronization/ Additionally, it has some tools, including field reports, issue tracking, and much more. The app is compatible with field reports, issue tracking, and more. 
These are some of the best and emerging Accylynx alternatives. You can try all of these pieces and decide which one you want.