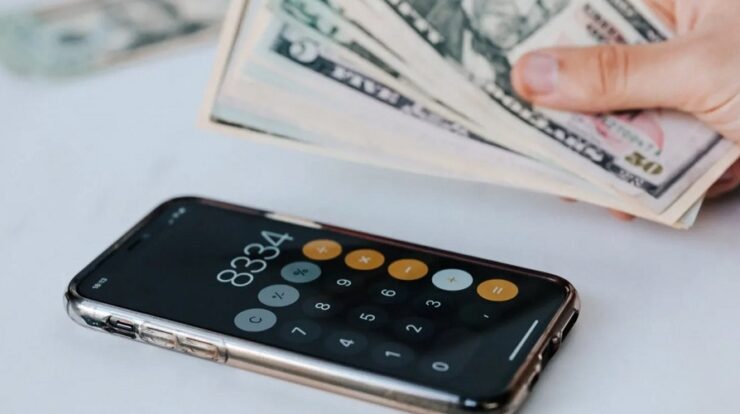 I've recently heard a lot about these various budgeting apps, so I wanted to test them out and expound on them so you can get the most out of them. Of course, everyone has bills to pay, and remembering due dates might be difficult if you have many cards or an EMI in place. If you're one of those folks, we've got some of the best bill reminding apps for Android and iPhone to help you pay your bills on time. As you are aware, a credit score is now everything. However, to preserve excellent credit, you must pay all bills on time to get suitable outcomes. As a result, these Bill reminder apps may help you build a solid credit score by not allowing you to miss any due dates, which are easy to overlook due to a hectic schedule.
Top Bill Reminder Apps For Android & iPhone

A Bill Remind app helps you remember when to pay which bill, and it also helps you save money because you can pay your bills on time and avoid late penalties using these apps.
1. Bills Reminder
Bills Reminder is a simple and minimalist design with several functionalities. Check your current financial situation in a matter of seconds. Get precise information about your expenses with relevant reports and graphics. This app doesn't require an internet connection; everything you do saves memory on your phone. Additionally, it allows you to export your data to Google Calendar for ease of reminding yourself, among other features.
Download: Android
2. Bills Monitor – Bill Reminder
Bills Monitor has a smart design and an appealing user interface, making it an appealing bill reminder app. You can track your bills with a Calendar summary of bills. People enjoy using this app since it provides a visual chart summary of all expenses and budgets. To create a backup on your choice online cloud storage, it also offers the functionality to move data to various clouds.
Download: iOS
3. Money Manager App, Budget, Expense tracker & Bills
If you're seeking the best Simple & Secure Money Management App, this app will meet your demands. Manage your bills and spending, and keep your budget up to date. This app increases your budgeting level with its sophisticated UI, simple design, and reports. I like its dark and multichannel style; you can use this fantastic app on both Mac and Windows, making it even more handy. Furthermore, you may confidently save your personal data because it offers better security for sign-in and data sharing. That is why people enjoy using this app.
4. Bills Reminder
Stop banks from making easy money off you by making late payments; we all dislike paying late payment penalties, especially when on a limited budget. Instead, set customizable reminders for weekly, monthly, and other intervals so you never miss another bill. You may now concentrate on your task without worrying about a due date.
Download: Android
5. Prism Pay Bills, Bill Reminder
We have an award-winning Billing app. It has more billers than any other billing app. With Prism, you never have to worry about missing bills or paying late penalties. It lets you manage all of your accounts in one app. Also, you can pay your bills right from Prism, which simplifies things. Furthermore, with 256-bit AES encryption, there is no need to be concerned about security. The best aspect is that they do not sell your data to third parties, making this an authenticated app.
6. Easy Bills Reminder
Keep an eye on your bills and get alerted as the due date approaches. It lets you attach payment receipts to keep track of them more conveniently. Well, it makes your life so much easier with advanced bill repeating options. The dark and light motif makes it more appealing. The best app feature is the lock function, which lets you secure your app with a security code.
Download: Android
7. Smart Bills Reminder
This app is not widely used, but it is still useful for cost tracking and bill reminders. It contains all of the capabilities listed in the previous Bill reminder apps, plus the Date and Currency Localization option, making it quite handy. In addition, with a few clicks, you may customize your bills with different color coding.
Download: Android
8. MyBills – Bill reminder
Paid Bills History allows you to keep track of prior expenses, which might be difficult to remember. My Bills provide all the necessary elements to make paying your bills on time easier without lowering your credit score. It's a free app to help you arrange your financial life and remind you of important dates.
Download: Android
9. Bills Reminder – Track Payments & Manage Expenses
It is one of the smallest bill management and reminder apps available. The app is one of your best options if you desire a simple, colorful UI design with an easy interface. Pay your bills on time by tracking your payments and sending out regular reminders. Examine graphical expenditure reports to learn where you spend the most of your money.
Download: Android
10. Spending Tracker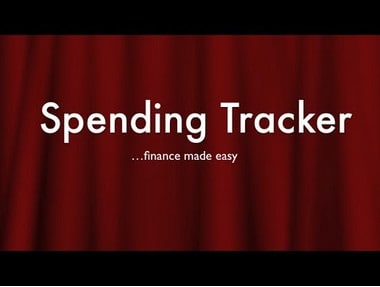 This cost-tracking app from MH Riley Ltd. is worth considering. It combines a simple design with powerful features to provide a handy tool for managing your finances. You may use it to manage your finances by inputting your income and expenses. Keeping track of your spending habits has always been more complex. It enables you to effortlessly record expenses across various periods, from a single day to a year. Learn how to simplify your finances by rapidly reviewing your budget's main spending areas.