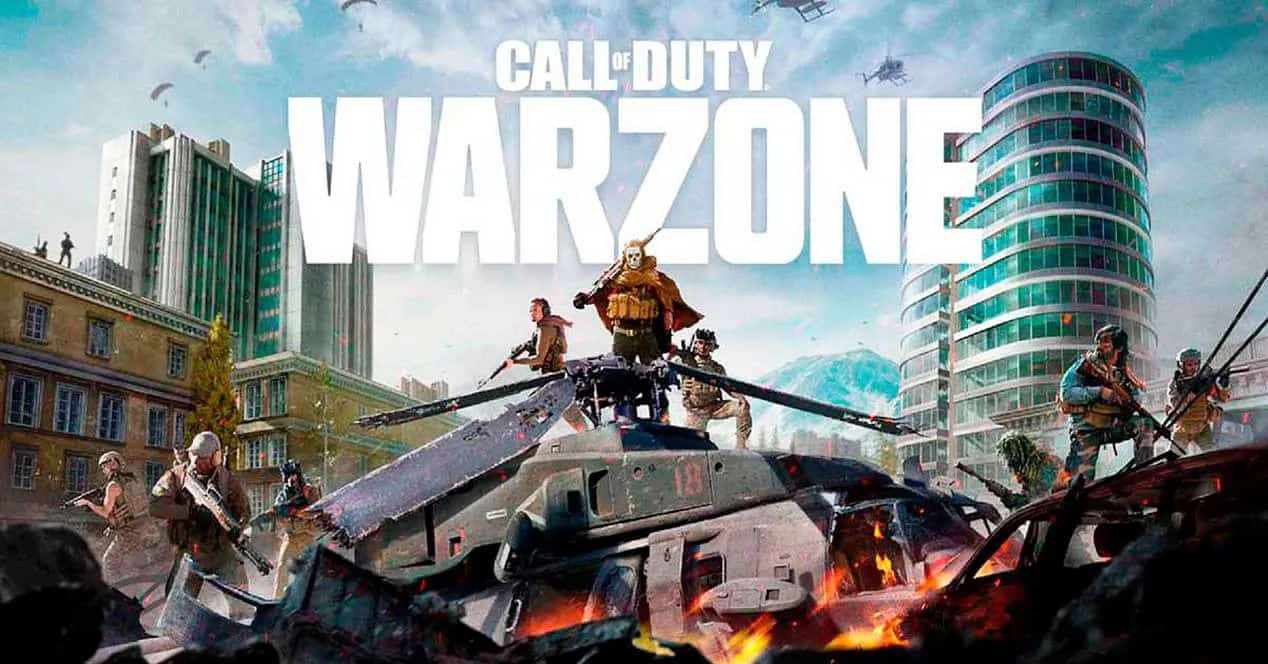 Nowadays, With the advancement in technology, everything has changed lately. People's interests are altered, and priorities have changed. Previously, kids' physical activities were the focus; however, now, kids prefer playing virtual games with the new online games present. Not only kids, adults, too, seek leisure playing online games. 
The cherry on top: ever since the pandemic situation has wreaked havoc on our lives and confined us to one place, there are no such great activities for kids as well as adults to entertain themselves. So, in times like these, online games come to the rescue. 
Kids like and play these online games, and even adults are equally fond of these games. In fact, many games are specifically designed for adults to have an online contest. With different games introduced for the gamers, the recent most popular and widely played game this time is the third season of Call of Duty: Warzone. 
This time, Season 3 Call of Duty: Warzone has come with several modifications and reasonable changes. It has now come with skins, weapons, operators, and maps to story details. The three known operators are Wraith, Knight, and Antonov. All these operators are proud members of the Warsaw Pact. Where Wraith—an ex Norwegian Intelligence Service warfare specialist-war-turned-Perseus-agent—is available at Tier 0 in the Season 3 Battle Pass along with the Legendary skin at Tier 100, Knight and Antonov are available throughout the season along with different bundles.
Moreover, recently the latest version of the iconic Captain Price has also been included. The COD: Warzone is compatible with PS4 and PS5 with a file size of 14.6GB, whereas the file size increases to 15.2GB for Xbox One, Xbox series X/S. Lastly, it is 14.8GB for the computer. 
Additionally, Season 3 COD: Warzone has now equipped with the latest limited-time game mode named Power Grab. This mode enables COD: Warzone to pit 100 Operators against one another in chosen squad sizes. It also has a circle collapse with five stages, and it does not have any Gulag. Moreover, the players are required to either revive the fallen squadmates at the Buy Station or earn the right to do so by simply collecting their Dog tags. 
New Features
Following are the three notable modifications that happened in the Season 3 COD: Warzone.
New Weapons

New Maps

Zombies
13 Tips to Get Better at Season 3 Call of Duty: Warzone
Today, you can know about How to get better at Warzone 2021 here the details below;
1. New Weapons
The best and the most advanced modification that happened in this season is the addition of weapons. Almost six weapons are introduced to the new coveting seasons. The PPSH-41 is available at Tier 15 of the Battle Pass, whereas the Swiss K31 Snipper riffle has been submitted for everyone. Moreover, the Ballistic knife is now in Black Ops Cold War, and now it's driving to the Warzone around the midpoint of the season. Again the CARV2 Tactical Rifle is there for everyday use; however, the Baseball Bat and AMP63 Pistols are also about to be introduced anytime soon during Season 3 of Call of Duty: Warzone. 
2. New Maps
The COD: Warzone Season 3 has not seen much progress in terms of the maps, but there are still four maps from COD: Black Ops Cold War players to cherish in standard multiplayer. The name of the maps is Yamantau, Diesel, Standoff, and Duga. In these four, Yamantau and Diesel are already there in the beginning. Standoff and Duga, on the other hand, will be added later. 
3. Zombie
The zombie front has slightly been restrained in Season 3, and the outbreak is rampant. The situation implies more secrets to reveal, documents to explore, and zombies to target as the story of Requiem and the Dark Aether goes on. There are chances that Season 4 has Zombies in its full swing. Right now, in this season, the Zombies are plaguing the Prison area of Verdansk map. 
So, the players must be aware of the new modifications and be mindful that the new modifications require special attention. Be it an avid gamer or a new one. All need special guidance and tips to be able to manage the game and play it tactfully. This article aims to render some tricks, tips, and ideas to the avid Call of Duty: Warzone Season 3 players so they can play the game seamlessly with a complete understanding of the game. 
Let's move on to the tips without further ado. 
4. Be Vigilant About the Map
The first important thing to take care of is to be strategic and know your map well. Though the Verdansk map seems comparable, yet there are other additions added recently. In addition, the map has also been modified. If you want to sustain long in gameplay and do not want to lose earlier, we suggest you learn the map by heart. 
Close familiarity with the map will enable you to achieve your target easily and play it strategically. By knowing the map thoroughly, you will be aware of some out-of-favor routes that you can opt for to capture your worst enemy off guard. 
5. Loot is Indispensable
Just like any other crucial game, Loot is equally important for Call of Duty: Warzone Season 3. If you want to win and sustain in the long run, you should rely on Loot; it will increase your chances of winning. 
By planning Loot , you will be able to have a great head start. So, therefore, we recommend you plan loots even before you land. One of the fantastic tips we can give you is to look for less bustling places for landing to have a better chance at survival, even while looting the enemy. 
During the looting, do not forget about getting the best weapons and resources for yourself to become a win-win situation. 
6. Contextual tap
Contextual Tap is one of the most influential and amazing settings in video games. This setting is a total game-changer, as it lets you reload and alter weapons much more conveniently. You can search for users, fill behavior, and later set it to Contextual tap if you want to. 
Moreover, the Contextual tap offers the best services for those who find it challenging to handle weapons. In addition to that, you can refill, opt for products, and also communicate with things only by pressing the X secret. All these features improve the entire game experience, thereby making winning easier and more apparent. 
7. Cutting the Parachutes at the appropriate time
The third important step to be able to play the Call of Duty: Warzone Season 3 victoriously is to cut the Parachutes at the correct time. There are chances that you may possibly lose some part of your wealth in it, but the experience is worth opting for. In other words, if you lose your wealth by cutting the parachute, you will be able to land on the ground before the usual landing time and will have some additional minutes on the ground. This could be a great benefit for the player, increasing their chances of survival and victory. 
However, it is most important to keep in mind that keeping your physical being is a priority while cutting the parachute. Do it only if your health allows you to do so. If you are in good health and are capable enough to lose a significant portion of your wealth, go for it, as it will enhance your chances at better Loot nd an agile start. 
8. Invest Appropriately
The key to success and survival in all situations is to invest appropriately and wisely. Money takes to its wings if not invested and properly spent. The same is true for Call of Duty: Warzone. While collecting money throughout the base, spending it wisely on usable things that can make you win is equally important. The best investment from the game perspective would be to spend it on weapons and tools for defense.
If the players are playing in the form of a group, it is wise to pool money and decide mutually what weapon is required and who needs money the most. This way, by spending money judiciously, you will be able to jailbreak easily in the future. Lastly, investing appropriately also helps one get the upgrades in between the game. 
9. Total the Contracts 
Contracts are one of the most practical methods to gain advantages. Many people prefer signing contracts with record deals to get fast money. In this game, finishing contracts ensure that the player still gets something even if he passes away. Contracts are a good source of resources; they are akin to mini-games within a big game—a frame story— the players are playing. 
If the players luckily manage to get the contracts, they will get the perks of their own that you will enjoy towards the end of the video game. 
10. Land at the Right Place
One of the essential things in the game—besides accurate timing—is selecting a precise location while landing. If you want to outlive your enemies and remain intact for a longer period, it is always recommended to land at the Right Place. It is as crucial as your gameplay. Landing at the right location has its perks, like having good Loot and a low amount of hostiles to face. 
Choosing the right place for landing means choosing an area where there are lesser people, where you have enough time to figure out what your next move ought to be, to collect the resources, and to brace up for a new battle. 
Contrary to that, if you happen to choose a bad position for landing, the results can be disastrous. You will have to encounter a lot of obstacles right after landing. The enemies will be ready to pounce on you, and you will not have enough time to plot a plan to defend yourself from the vile attacks. Also, all the resources will be confiscated by then, leaving you nothing for Loot. 
As we say, all is well; then the end is well. Similarly, if the start is not good, do not expect the ending to be good. Therefore, make sure you choose the landing spot wisely. 
11. Gulag is the Key
Gulag proves to be a pivotal point in the Call of Duty: Warzone Season 3. It serves as a backup plan. In case you die in COD: Warzone, you will have a second chance in Gulag. Gulag enacts a time-controlled fight, so the one who wreaks optimum damage will be able to retrieve a wildcard entry in the video game.
Gulag can be a practicing point for you to master the art of fighting and to burnish your mistakes. Here, you get the chance to focus on your weak area and try to improve the errors, so if you ever get an opportunity for re-entry, you can play well and never repeat the old blunders. 
It should be noted that once you re-enter the game, all your significant looting will be erased, and then you will have to start from scratch; however, with the substantial mastery achieved in the Gulag phase, you can still go places. 
12. Teamwork
We have heard this repeatedly used maxim "Unity is strength" everywhere. The things that you can achieve on your own can be achieved with the help of a team. The same is true for COD: Warzone. Playing in the team will help you achieve your target and remain protected from enemies' attacks. Those who try to play the individual game should really stick to their troop to be able to avert enemy attacks. And if you try to fight individually, you are most likely to be killed in the first few attacks. So, better cooperate with your team to achieve your goals. 
13. Believe in Yourself
The key to success is to believe in yourself and to know your strengths. Everyone has weaknesses, but the key to success is to look at the greener side and focus on your strength while polishing your loopholes. The best way is to work in a group and assign the task according to the players' capabilities. 
This way, everyone will play their part and show their mastery, so you do not have to disturb about anything if something goes wrong. 
Final Words:
So, these are a few tricks and ideas that you can follow to perform well in COD: Warzone. Kids also Like and Play Online Games so You can also look up other hacks to be able to gain further victory.