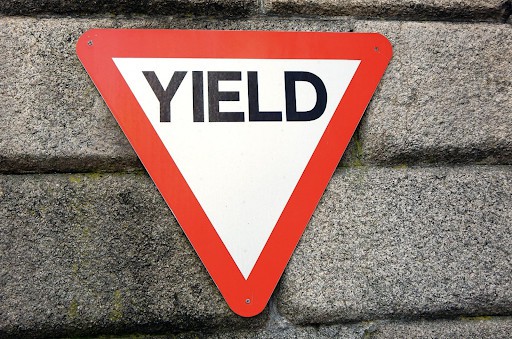 PrimeXBT is an award-winning trading platform, offering several ways to trade Ethereum's token on margin for profit. But the all-new Covesting yield account system, doesn't require any type of trading skills, technical analysis, blockchain expertise, or anything else but tokens, to earn up to a 10% APY.
10% APY without doing much at all, is something that anyone in crypto doesn't want to miss. Here is everything you need to know about the new yield generating tool that makes DeFi easy once and for all, and how to access it for these shockingly good rates.
Why All They Hype For APY?
APY stands for annual percentage yield, and references the rate of return at which a deposit account pays back in variable interest, which depends on a variety of conditions and factors.
Part of why you might not have heard this term widely used until recently, is because up until the recent crypto boom, no one talked about APYs anymore. But that's because who would ever be buzzing or bragging about earning 0.05% APYs, which is all that traditional savings accounts offer these days.
At the current rate of inflation going well beyond the 2% the Fed tries to keep it to, money in savings loses money faster than interest rates can keep up with.
But with crypto, and more specifically DeFi, APY rates depending on market conditions like demand, volume, and volatility, can reach up to 5%. That's more money than gold has grown in all of 2021, and that doesn't take into account the value that the coins themselves have grown that offer up to the 5% APY rates.
The DeFi Explosion And Reappearance of APYs
The explosion of DeFi protocols helped to make APYs a thing again, starting with lending and borrowing protocols. Then when automated market making platforms began popping up, the rest is history.
Users can utilize these platforms to provide their tokens as liquidity into the protocol using Ethereum smart contracts. The agreement says that in exchange for providing this liquidity, the protocol will calculate a variable rate of return based on the fees the platform generates. Users end the agreement and smart contract when they are ready to stop staking
The only problem with DeFi is that it can be dangerous for those unfamiliar with accessing blockchain wallets or interacting with dapps, and result in loss of funds. That's why Covesting yield accounts are such an important development to the industry itself.
Covesting And The Direct Connection To DeFi
Rather than having to search out and interact with each of these various protocols in DeFi yourself, the Covesting software does it for the user, essentially acting as a direct connection to the most profitable protocols available today.
In the future, Covesting will tap into more DeFi protocols, and even CeFi platforms so users have the most options and the best rates possible. Current rates are highly competitive, crushing anything out there in the world of traditional finance, but without all the intricacies of decentralized platforms.
Connecting with these DeFi protocols can be done right from within the familiar PrimeXBT account dashboard, where users can find the rest of the platform's most important features.
The PrimeXBT Platform Promise
Other features include a massive list of trading instruments which traders have complete control over using long and short positions, stop loss orders, and more. The list includes crypto, stock indices, forex, and commodities – all from a single account, with a dedicated account manager for a fully personalized experience.
24/7 customer service is always available, and there is a massive company blog jam-packed with tips, tricks, guides, and more.
There is also built-in charting software with all of the most regularly used and relied on technical indicators. And then there is also the rest of the Covesting ecosystem, which includes both Covesting copy trading and COV token staking.
Covesting Copy Trading Explained
Covesting copy trading brings followers and strategy managers together to make profits side by side. Strategy managers do what they do best while striving to rise the ranks of the Covesting leaderboards. Their performance is ranked, rated, and monitored around the clock for followers to pick winners based off of.
Followers then copy the trades of any strategy managers they follow, making money when they do. Followers can mix it up with many followings to build a diverse portfolio that's low on risk and high on opportunity.
Covesting copy trading is perfect for the ultra skilled, or those with minimal experience and want to get exposure to markets without managing it all themselves.
COV Token Staking Steps Up The Profits
The COV utility token is the glue that brings the entire experience together for the most possible profits. By staking COV tokens within the PrimeXBT dashboard, added membership levels become active, ranging from Advanced, Premium, and Elite.
The benefits get better and better with more COV tokens staked, which can reach up to a 30% trading discount for strategy managers, or up to a 5% profit share increase for followers. Other benefits include an increase in following limits, eliminating new following entry fees, and increasing APY rates in Covesting yield accounts by up to 2x.
The 2x boost can bring APY rates in the yield generating tool as much as 10% when market conditions are at their peak. When crypto FOMO is at its fullest, who knows how high rates could go, so it's important to check back regularly.
The tool gives estimates of any potential profits over time. Rewards in the form of more crypto are paid directly to the Covesting yield account, compounding any earnings. When the user is done staking, the total earnings and initial staking are returned to the secure PrimeXBT crypto wallet.
Staking is available on ETH, USDT, or USDC, while standard margin trading accounts or Covesting copy trading accounts also include BTC in addition to the aforementioned currencies. Combined, these features give the crypto community so many different ways to make money all under one roof.