If you are handling a business and have to mail your business partners regularly, you must be aware of MailChimp's email marketing brand. So, It is one of the widely used email marketing brands with over 10 million users.  MailChimp makes the marketing process a little less complicated, as it allows its users to create an effective campaign in a jiffy and later tweak it to keep its potential fairly high. 
If you want to know more about it, here are some of the pros and cons. 
Pros:
MailChimp provides its users with several templates once they create a profile. In fact, it gives users the freedom to customize their own template, modify the existing template, and import the templates. Additionally, to provide more relief, the point-and-click editor is there to update the coding without using any HTML or CSS. 
MailChimp offers you the chance of multiple integrations with your current online presence. For example, MailChimp can integrate with a Facebook page. Also, it lets you access features related to scheduling and testing, helping you minimize the open rates. So, suppose you want to boost your business. In that case, you can opt for intelligent strategies like adding in free and unlimited image hosting, and your marketing endeavors will look spectacular. 
It's always recommended that you check your present activities and match them with the previous progress to make a difference. For example, it is desirable to know how your email campaigns are getting along. So, it would be great if you compared their performance through MailChimp. Besides checking your analytics, you can also compare metrics to other MailChimp users to check if your efforts are helpful or not. 
The best part about MailChimp is it is free up to 2000 accounts, which, honestly, is more than enough. However, your campaigns and subscription form will bear their logo that some might find unnecessary. So, the good news is you can easily remove the logo from the outgoing mail by simply upgrading your account. 
Cons:
Everything has two sides: positive and negative. Now that we have covered the positive points let us discuss a few of its demerits too. 
One of MailChimp's first and most annoying cons is its inability to have a membership-based site. For example, Mailchimp does not integrate well with WordPress and Paypal, making it hard for people thinking about having subscription sites to achieve their goals. However, you can do with the autoresponders, but they do not work too well. In fact, it works only if the email-marketing list has subscribed from the web forms. The MailChimp fails to work with the imported contacts. 
We all know that the email-marketing is a hard nut to crack. There are different hindrances; for example, the open rates are lesser, and the conversions are deemed good only if they fall in the 1-2% range. Unfortunately, you are getting many notifications specifying un-subscriptions or receiving spam complaints about the emails. In that case, MailChimp is entitled to suspend or cancel your account without warning you before. Therefore, the users have to be very careful about their emails and should check the range, or else MailChimp will suspend your account without any warning. 
The templates MailChimp offers are straightforward and not attractive at all. So, there are chances that you will have to customize your own templates that are alluring and catch readers' attraction. This process involves spending time as well as money to switch the existing forms, thereby taking your extra time, which you could have spent flourishing your business.
Some might find the interface a little too clumsy and not impressive at all, and you may experience the change if you have been using other email marketing programs lately. Therefore, it takes relatively more time than the usual email marketing to design and organize a campaign. 
Those whose only job is to send out newsletter or information updates occasionally, then you are good to go; otherwise, MailChimp is not a wise option for you. 
Additionally, MailChimp lets you customize a list. It does not allow you to send it to multiple people simultaneously, which, again, is time-consuming and not a sound option for those who have to send out information frequently. 
Keeping in view all the cons, MailChimp, despite having many pros, still could not make it to the list of most desirable software in the world of email marketing and, therefore, there comes the need for better MailChimp replacements. 
Best MailChimp Alternatives Free In 2021
So, Here down below are some of the best alternatives to MailChimp that you will enjoy using. So let's get started without further ado. 
Sendinblue is the first option in the list of best MailChimp alternatives. The software gives tough competition to its competitor because of has dominant features, including efficient contact management, automated projects & transactional messaging. It is also famous for being the best plugin for eCommerce platforms. Following are some of its impressive features. 
Features
Sendinblue has an impressive landing page editor that assists in creating specialized landing pages and bringing design templates into use. 

It offers integration with third-party software that consists of payment, CRM, marketing, and eCommerce tools. 

The best feature so far is it gives an overview of how the message will appear before you actually send it to the concerned person.

Sendinblue has additional features as it supports live chat, online messaging. It also offers helpful tutorials. 

Sendinblue supports various languages, a great relief to people speaking foreign languages. 

The reporting and analytics help you keep track of the marketing campaigns comprising geo-tracking, Google Analytics reports, and click-map insights. 

Its additional Email automation is very effective and flexible that can help you achieve targets based on email engagement, web habits, and on-site actions. 

Sendinblue lets you send transactional emails without needing to purchase verifications and invoices. 

It proudly flaunts 65 various options of professionally developed template layouts. 

It backs A/B tests, SMS messages, auto-responder messages, and transactional emails. 

Sendinblue offers flexible ways to customize messages sent to leads with elegant custom conditions, including if/then/else specifications. 
The software has a blue layout, but it also has some white areas and other colors too to help you identify the primary controls. These colors are so blended seamlessly to give a nice, minimalistic look. As far as dashboard is concerned, it is specifically built to render important insight into contact count, a plethora of open emails, and lastly, blacklisted contacts. 
Sendinblue provides facilities like email, SMS, and IP plans. The best part id it does not charge a penny for registration. Additionally, it also keeps the sending limit to 300 emails, which is a significant number. However, if you wish to have a LITE strategy and to have an enterprise prepared for industries, you are supposed to pay $25 in this condition. All these features make the best MailChimp alternative.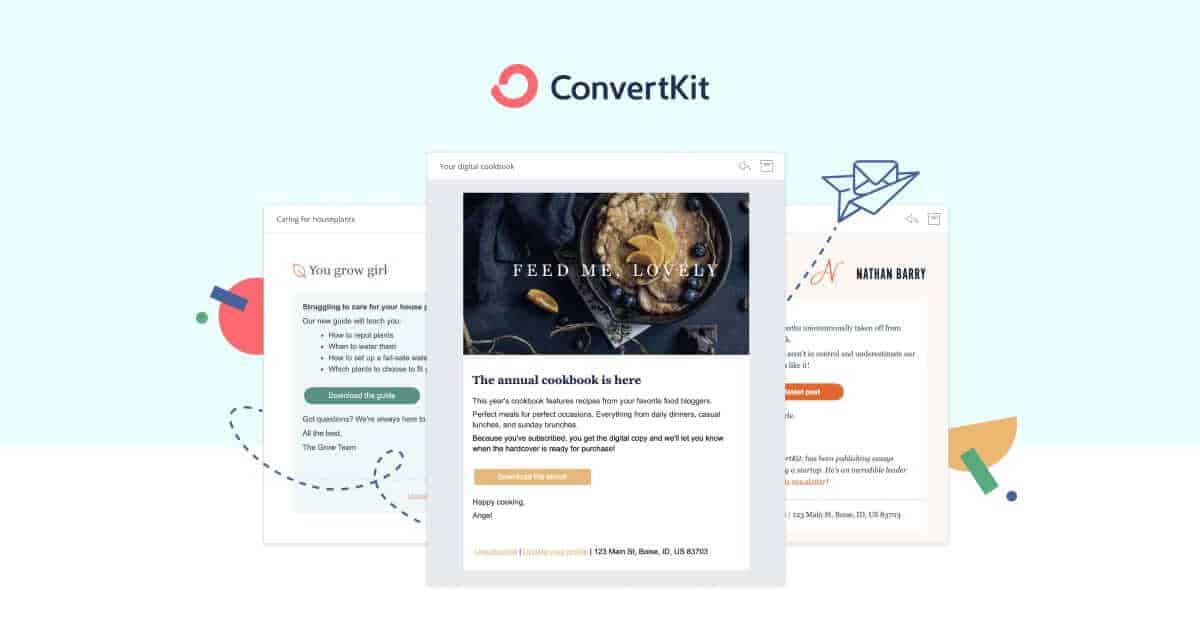 Transform Kit is yet another best alternative to MailChimp. The best part about this software application is its realistic approach towards high-converting emails. Its focus is converting emails originated from text-based and real-looking emails rather than having embellished templates. The software gives a 14-day trial before charging you for the services, so you can check all its features and decide if you are interested in using this alternative. 
Following are the features. 
Features
It lets you add the email series that works comparatively better than other email marketing platforms in town. 

Transform Kit provides much convenience as all you have to do is click "create new series" and initiate developing the series. 

It lets you create an email in the sequence. You will have to start with the first email, and once you are done writing the first email, you will simply have to press "add emails" on the left-hand side panel if you wish to continue adding the email in the sequence. 
When you are done writing or adding emails in sequence, you are supposed to head to the "Settings" link on the heading right and explore the information required for the series. The information you need to fill out consists of your email address and where the email came from, the desired time you have set for your email address, the methods you have opted for. For example, it will ask you if you want to select text or classical and modern templates. Moreover, it also asks for the customers you want to exclude from the sequence. 
Transform Kit has many features, including endless landing pages and types, a Customizable domain, and unlimited traffic. Additionally, it does not require a card, and you can cancel it whenever you want to. All these qualities of Transform kit make it one of the best MailChimp alternatives.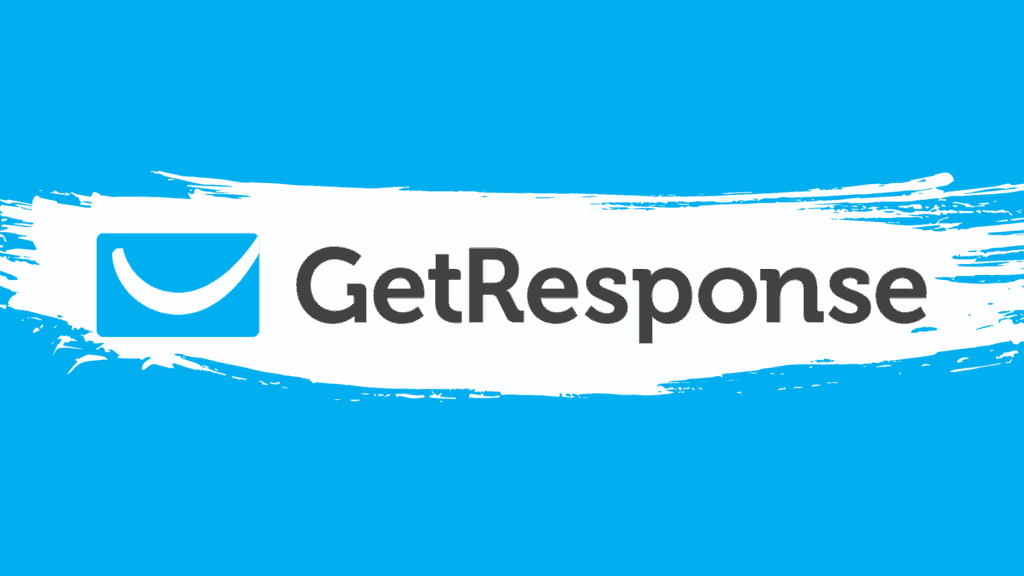 GetResponse is one of the unique and the most notable MailChimp alternatives. The software program opts for the best email marketing choices for its users. This option is more reasonable for mid-sized companies. Moreover, the program is relatively cheaper than MailChimp, as it starts from $15 only. 
Following are its unique features.
Features
It can develop up to 5 split tests

It has a land page developer

A specialized tool is also there that helps in producing marketing tracks for webinars.

It also has a drag-and-drop editor.
The app is a great way to help you grow in the internet-marketing world. The email marketing and online project management tools further help you assist in growing your sales. In addition to that, it also has a 99% deliverability rate, making it the greatest percentage in the market. 
GreatResponse's beautifully adorned designs and templates help you boast your increased sales as well as subscriber engagements. Other than that, it has perfect timing, marketing automation. It supports Webinars and has landing pages too. 
Though the program has relatively poorer customer care support, overall features make it the best alternative to MailChimp.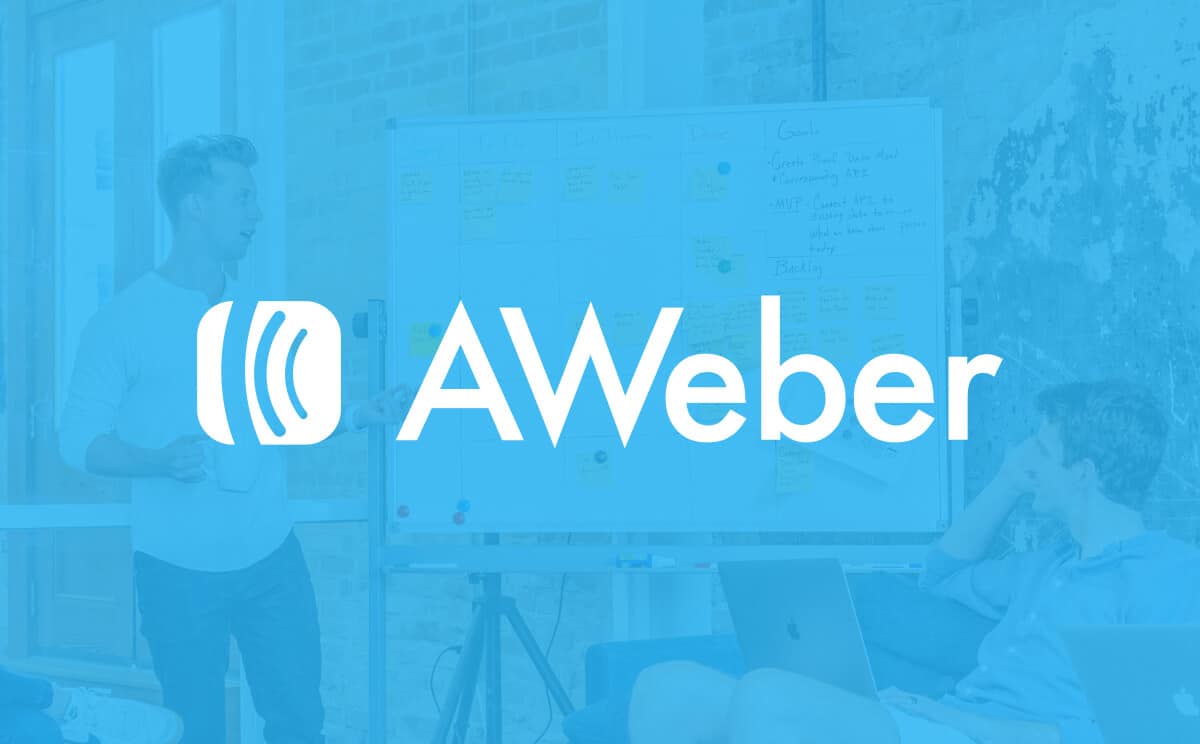 If you are looking for a marketing software like MailChimp for your small budget, little scale company, AWeber is the perfect choice for you. The software has more than 700 templates, so you do not have to put much effort into personalization. Moreover, the app is also economical, as it starts from $19 per month for 500 contacts. 
Here are a few features and benefits. 
It instantly creates emails from the blog posts.

The users can opt for more than 700 email templates, and all these templates are mobile responsive.

The HTML templates enable users to create as well as send expert email newsletters instantly. 

The users can easily send and export emails without the need for coding or having any design skills. 

The email sequences can be personalized and targeted depending on the subscribers' actions. 
AWeber may require the users to reconfirm their membership. Otherwise, it is one of the best options so far, as it includes features like register types, email API, mobile apps, consumer support, and integrations with online tools.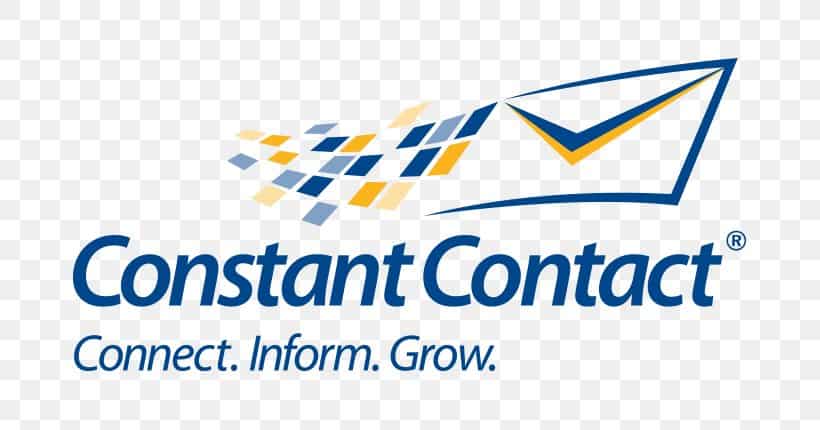 Next up on the list of best MailChimp alternatives is Consistent Contact. It is also suitable for low profile marketing services, as it costs only $20 per month. Following are its excellent benefits.
They provide a chance for your business to flourish by offering you low-profile company chances to learn email marketing.

They provide detailed webinars on using the software for better marketing profits.

The Constant Contact app lets you synchronize your emails and link them with Facebook. 

It is a great source of assisting services to obtain, transform, and keep consumers.

The analysis and reporting of campaigns help businesses evaluate which one makes it right on time and keeps a check on whether the contacts are engaged or not.
After considering all the advantages mentioned above, it is safe to say that MailChimp ticks all the columns for what it takes to become one of the best MailChimp alternatives.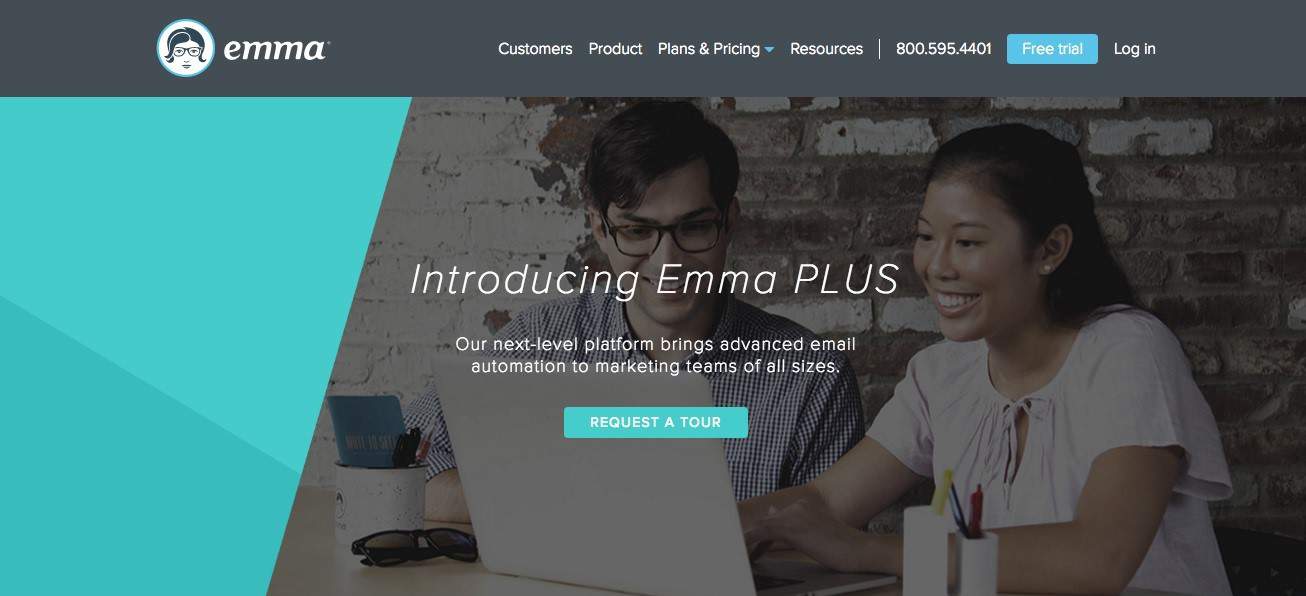 Next on the list of best MailChimp alternatives is Emma. However, it's slightly expensive, but the features compensate for the prices. Following are the important features. 
It has over 200 templates that let you create exciting emails.

The reports are easy to read and easy to use. 

It has an extra lightbox form.
The additional email automation and dynamic content capacities are quite alluring, making it one of the best competitors of MailChimp.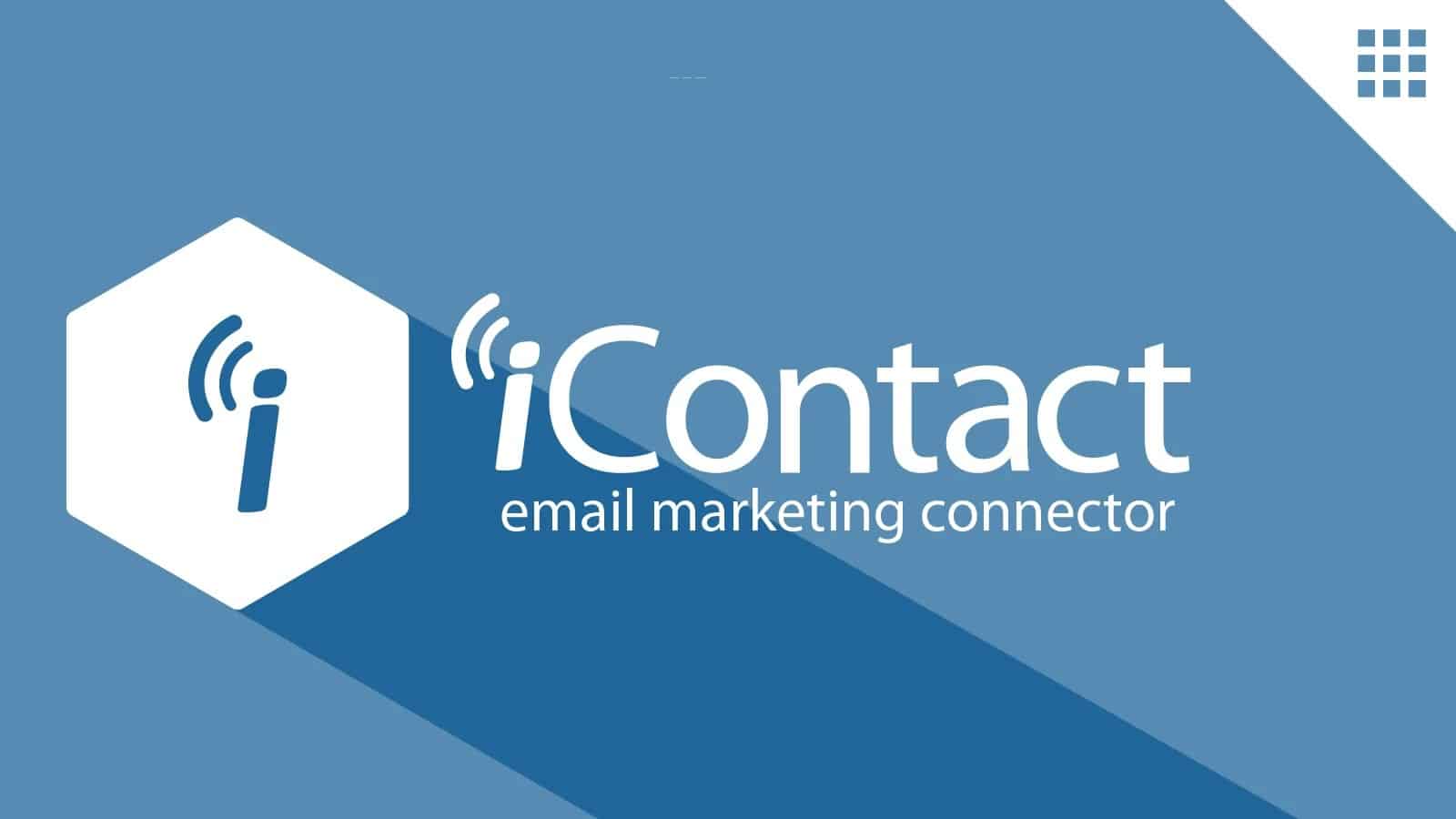 Next on the list of best MailChimp alternatives is iContact. Compared to Consistent Contact, it is relatively less expensive, offering 500 contacts for $14/month. It is the best for low-profile businesses, making it the best rival of MailChimp. 
Here are some of its features
The interface is easy-to-use.

The Message Coder tool enables customers to customize the email templates, even without understanding HTML.

Additionally, it has great easy-to-understand learning products, having full-length short articles.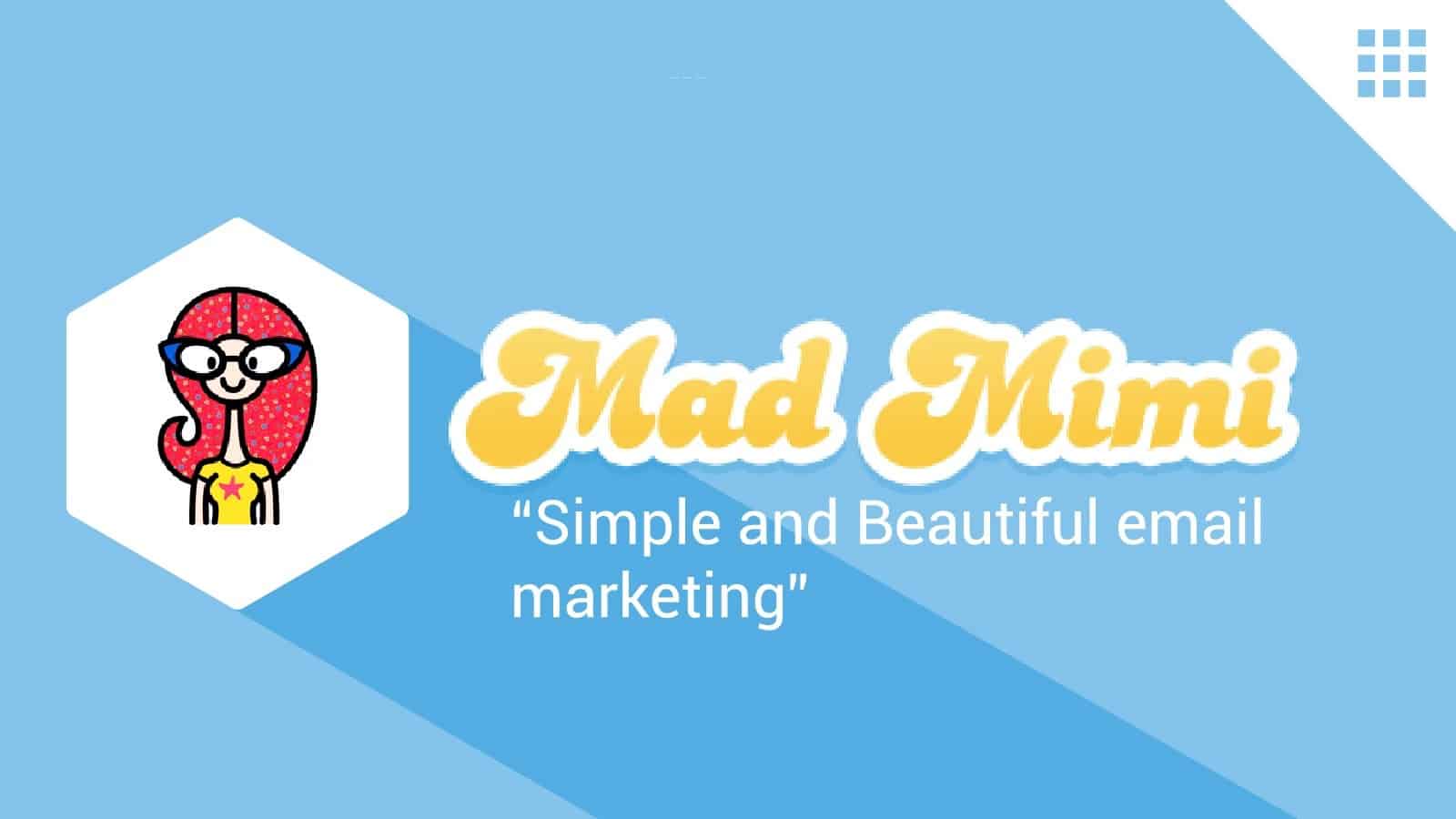 Mad Mimi is the most affordable MailChimp alternatives, as it costs around $10/ month for 500 contacts. Its additional plan offers storage of 200 customers as well as different design templates customization. Its outstanding customer support marks the position as the sixth most user-friendly email marketing software so far. 
In addition to that, you can easily send out customizable emails even if you have no HTML knowledge. All these features of Mad Mimi make it one of the best options so far.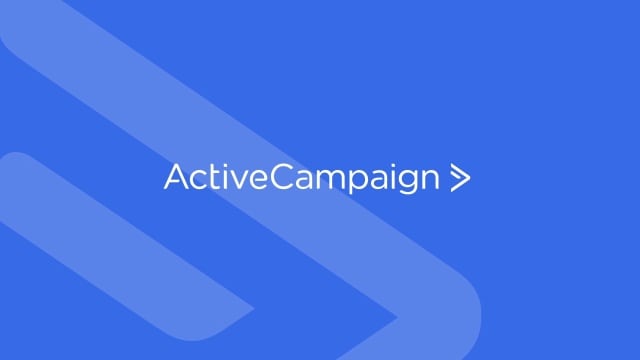 ActiveCampaign is like MailChimp in its features, even better. Just like other alternatives, it is also ideal for small-scale businesses. It offers its services for $9 per month with extending 500 contacts. The software is mainly known for its great email management abilities, drag-and-drop user interface, and outstanding remarketing capabilities. All these features of ActiveCampaign make it one of the most desirable MailChimp alternatives.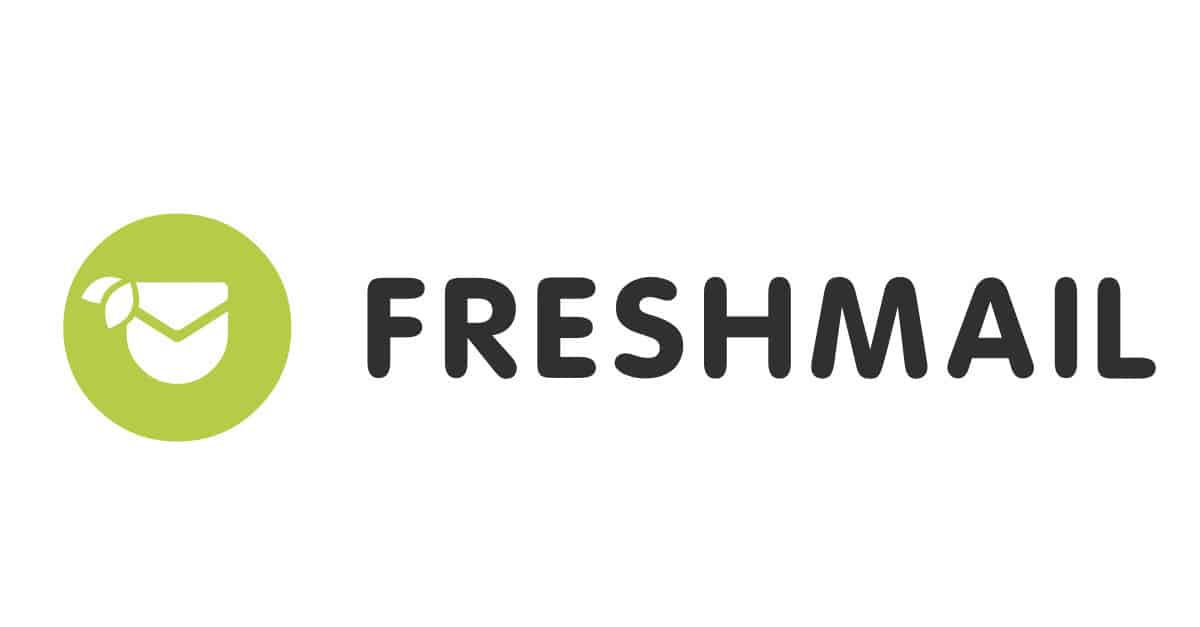 Freshmail is yet another alternative that is almost similar to MailChimp. It is quite flexible and charges around $7 for 1000 emails. Additionally, it has a great premium strategy accompanied by unrestricted emails of up to 500 contacts. So, if you are a skilled email marketer and ready for automation, Freshmail is hands down the best choice. 
Also, Check :
Final Words:
So, with all these fantastic MailChimp Alternatives, we call it a day. All these options are reasonable, offer a plethora of features, and are easy to use. We hope you will have fun using them.