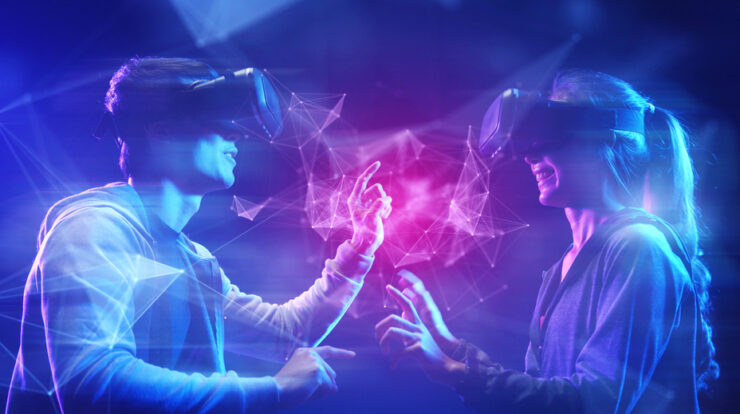 The Metaverse is the biggest issue in the IT business right now. Because of their popularity, Metaverse jobs are on the rise. The twentieth century witnessed the rise of global industrial capacities and the widespread usage of the internet. Well, the year 2021 will be known for the introduction of the Metaverse. This virtual world promises an internet that is more immersive, interactive, collaborative, and collaborative than ever before. Previously, augmented and virtual reality technologies dominated science fiction and fantasy.
It has progressed to the point that we can envision ourselves traveling through a world packed with cutting-edge technology. As a result, many new career opportunities were created to manage and provide intriguing services. This Metaverse job will be a fantastic chance for IT enthusiasts. Those interested in Metaverse Jobs must have extensive experience and devote significant time to learning the necessary skills. Today, we highlight the 10 best Metaverse jobs for which the world should be prepared.
10 Best Metaverse Jobs You Should Be Prepared For
Here are the best Metaverse Jobs. So, let's get started.
1. Blockchain Engineer
A blockchain engineer is responsible for the technical implementation and creation of digital blockchains for corporate solutions. Technology consulting and data service firms employ blockchain engineers. Nevertheless, they will be in charge of developing and designing blockchain solutions in the Metaverse.
2. Metaverse Research Scientist
While AR and VR researchers are well-known in the IT sector, the rise of the Metaverse has given rise to the profession of Metaverse scientists. They will be in charge of creating the framework for Metaverse apps. They will not be confined to developing digital models for real-world scenarios but will construct an infrastructure that can be leveraged to create Metaverse solutions.
3. Metaverse Planner
Metaverse planners provide the infrastructure to support Metaverse enterprises. They create a strategic portfolio of opportunities ranging from proof of concept through pilot to development. Identifying market opportunities and developing business cases are part of this process.
4. NFT Strategist
An NFT strategist must thoroughly understand blockchain technology and Metaverse Jobs. They will do industry trends analysis and give insights and opportunities. NFT strategists will also be in charge of developing plans for integrating NFT concepts with gamification and tactical execution.
5. Metaverse Software Engineer
The Software engineers are in charge of designing, developing, and testing smartphone apps. Metaverse software developers research, design, and develop novel software programs. They must assess both software and hardware. They also create new programs by studying and finding possible areas for improvement in existing ones.
6. Ecosystem Developer
The ecosystem's creator would work with partners and governments to ensure that current functionality is available on huge platforms. They allow administration infrastructure investments and the formation of big communities for Metaverse members.
7. Metaverse Cybersecurity Officer
Cybersecurity specialists in the Metaverse are professionals who stop assaults in real-time and ensure that laws and regulations are examined and modified. They also create systems and apps capable of detecting all threats in the Metaverse.
8. Metaverse Safety Manager
Managers of Metaverse safety must precisely foresee how Metaverse functions will be used. They will identify safety-critical components, systems, and production activities connected with these forecasts.
9. Metaverse Cloud Expert
The continuing pandemic has boosted the deployment of cloud technology. A cloud specialist must ensure that the data in the Metaverse world is secure and only available to authorized persons.
10. Metaverse Data Scientist
In the Metaverse, there are several job opportunities for data scientists. This has increased demand. As data becomes an intrinsic element of the Metaverse, this phenomenon is predicted to develop in the future.
Conclusion: Metaverse Jobs
This brings my post on Metaverse Jobs to a close. Thank you for your time! I hope you found this useful.