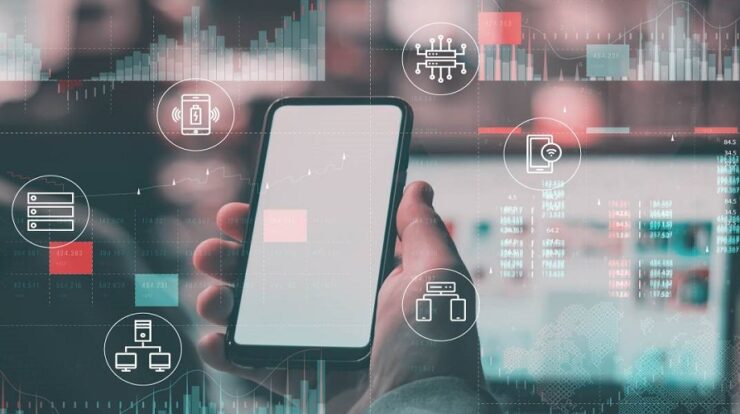 Smartphone users have been steadily expanding, and the current pandemic crisis has expedited the use of mobile devices. In addition, the need for mobile apps is also increasing due to the transfer of many offline chores to online. However, before any app is released to the public, it must be tested, and this article will assist you in choosing the best mobile performance testing tools.
Top Mobile Performance Testing Tools To Try
Mobile app performance testing tools assess an app's performance on multiple devices under heavy traffic and user loads, various network connections, and other parameters. It also examines how it performs on both the client and server sides. So without further ado, let us search for the best phone benchmark app.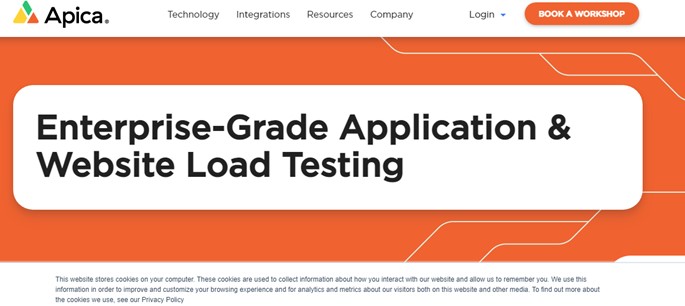 Apica LoadTest, a testing service that can find bottlenecks that impede performance and check the scalability of all your programs, is first on the list of mobile performance testing tools. It enables app developers to provide exceptional user answers and experiences. In addition, Apica can handle legacy apps, e-commerce sites, and video streaming apps in addition to mobile apps.
Features: 
Aids in simulating high-traffic circumstances in the actual world.

AppDynamics with New Relic integration.

Developers may use this scripting tool to perform complicated load testing.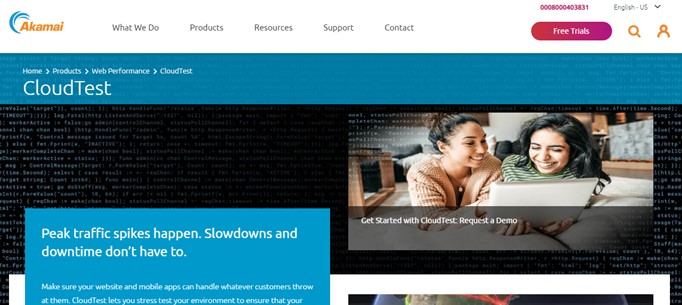 The next tool on the list of mobile performance testing tools is Akamai CloudTest, which provides a mobile app performance report through user-based testing. Various businesses may use this tool to measure load globally, simulate important events with precision control, and give customizable dashboards.
Features: 
A visual playback editor is included, allowing users to drag and drop test instances.

Conditionals and loops, as well as nest actions and validations, are used in test construction.

Global Test Cloud provides precise production from places all over the world.

It is a mobile app performance testing software that may also be used as a load testing tool. BlazeMeter gives you a web-based interface to execute JMeter scripts for dynamic load tests. Other features of BlazeMeter include distributed testing, real-time reporting, and continuous integration with APM (App Performance Monitoring). In addition, it allows you to conduct tests from numerous geolocations and cloud platforms.
Features: 
Compatible with JMeter and usable on mobile devices.

Quick test setup in a matter of minutes.

Report distribution and teamwork.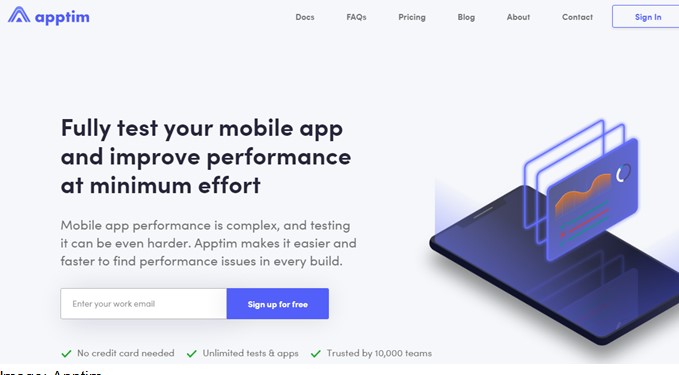 Apptim is one of the best phone benchmark apps, allowing its users (testers, managers, and mobile app developers) to perform numerous tests on their apps. It also provides client-side performance testing and, if necessary, analyses important issues. Other features include app render time measurement, battery power consumption, resource utilization, and comparable functions on both Android and iOS.
Features: 
Appium Test Automation aids in the collection of performance metrics.

Compare and contrast two test sessions.

Integrate Jira to post and monitor bugs.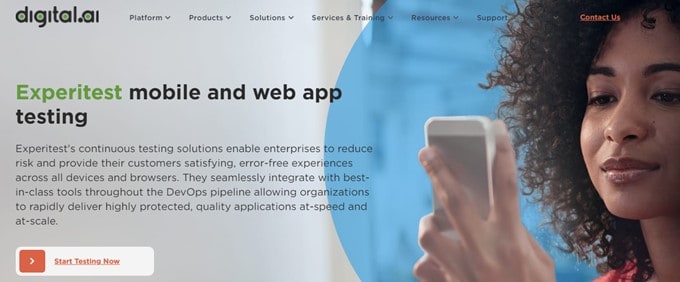 Experitest is one of the best mobile performance testing tools available today, allowing users to incorporate SaaS tools into any ALM environment and other platforms, such as Microsoft Visual Studio, Python, and Junit, in addition to Selenium. It offers tools for quality assurance in mobile DevOps, manual testing, load testing, and performance testing.
Features: 
Android, iOS, Windows Phone, and Blackberry are all supported.

Performance data, Speed Index, CPU use, and transaction length are measured.

Manual and automated testing can both use performance metrics.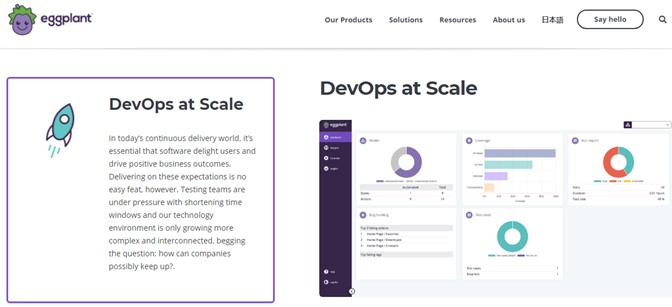 When it comes to mobile performance testing tools, the list is never complete without Eggplant. All types of businesses and QA automation testers use this testing app to check platform compatibility and employ AI for websites, machine learning features, and DevOps. Well, there are load testing tools for mobile apps that can simulate whatever load degree you want to produce.
Features: 
Scripts are simple to create.

Personalize virtual users.

Comprehensive technical covering.

HeadSpin, a digital platform based on artificial intelligence, is next on the list of mobile apps for performance testing. It brings together test automation, Machine Learning, and analytics expertise. You may use HeadSpin to help with QA, operations, engineering, and so on across the SDLC.
Features: 
QoE should be monitored and analyzed.

Advanced AI capability for detecting performance concerns.

Metrics and events give context and insights.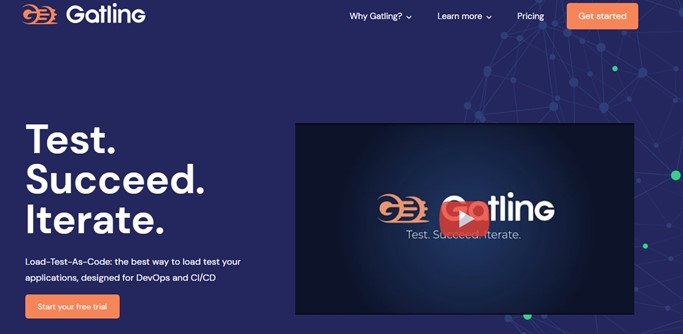 If you're seeking an open source best phone benchmark app, go no further than Gatling. It comes with a performance testing framework built using Akka, Netty, and Scala tools. Users may use this tool for load testing and analyzing/measuring the performance of services, with an emphasis on online apps. This mobile app testing tool's best feature is that it includes a web recorder and generates colorful results.
Features: 
It is compatible with HTTP(s) protocols and JDBC/JMS load testing.

The HTML report is provided.

DSL for test development is included.

A non-blocking engine ensures guaranteed performance.

The following is a discussion of the ultimate best phone benchmark app on this list: Neoload, which provides realistic mobile load testing. It works on Android and iOS platforms and allows users to develop test simulations based on real-world circumstances. Using a device or emulator, you may record any mobile app and check the direct record native, hybrid, and phone apps.
Features: 
Network virtualization is supported for capacity, latency, and packet loss.

Simulate any mobile device and/or browser.

Real-world devices and browsers should be tested under load.


Now that we've concluded the list of mobile performance testing tools, it's time to talk about JMeter, an open source load testing tool. This app, created by Apache, is a java-based software with a graphical user interface. It can assess the behavior and performance of online and mobile apps under various conditions. For example, some supplied testing tools can test load, stress, performance, functionalities, and regression. Mobile testing may be done by setting a proxy and then evaluating the JMeter answers.
Features: 
The graphical user interface is straightforward and engaging.

Mac, Linux, and Windows are all supported.

SOAP, HTTP, HTTPS, and POP3 are all supported.

Reports can be created in graphs, tables, trees, etc.
Conclusion:
This is the list of mobile apps for performance testing that may be used for load and performance testing of mobile apps. There are numerous criteria for each type of testing, whether cloud testing or testing on multiple platforms. Before purchasing the subscription, you may check each app and use the trial version (if available).