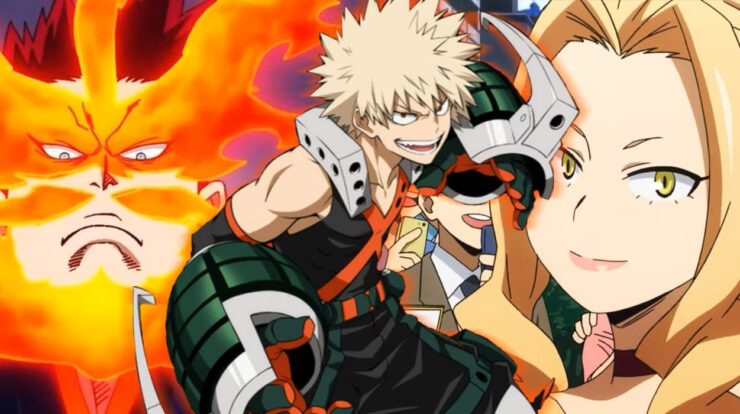 My Hero Academia is my favorite tv shows (I mean, who does not). The book is now at an amazing point, and studio Bones effectively converted those pages into stunning animated scenes. I've previously written various My Hero Academia-related essays to show my devotion to this series. And here we are, in my other piece, telling you all about the awesomeness that is My Hero Academia. Because today I'm going to talk about 25 key characters from My Hero Academia, graded from worst to finest per character arc. You may be wondering why there are so many major characters. The answer is simple and clear: Class A.
Midoriya Izuku may be the primary character, but Horikoshi Kohei's ability to highlight each class A student's individuality astounds me. Also, if I wanted to, I could add more characters here since they are all their own primary characters, but I can't. And, if you look closely, Class A has just 20 kids. So, who might the other two be? It is surprising My Hero Academia World Heroes Mission (I kind of like surprises, lol). So, Must keep reading until the end, and you'll find out. And you may like it. Probably. Hopefully.
The world of My Hero Academy has delivered some of the best characters in Anime history.  So, without further ado, let us begin with numbers 25 of My Hero Academia Characters.
Top 25 Strongest My Hero Academia Characters, Ranked
I tried to organize as many My Hero Academia characters as I thought were relevant to the show. So, these are the finest My Hero Academia characters: The major My Hero Academia Characters are ranked from worst to best based on their character journey. 
1. Kouda Kouji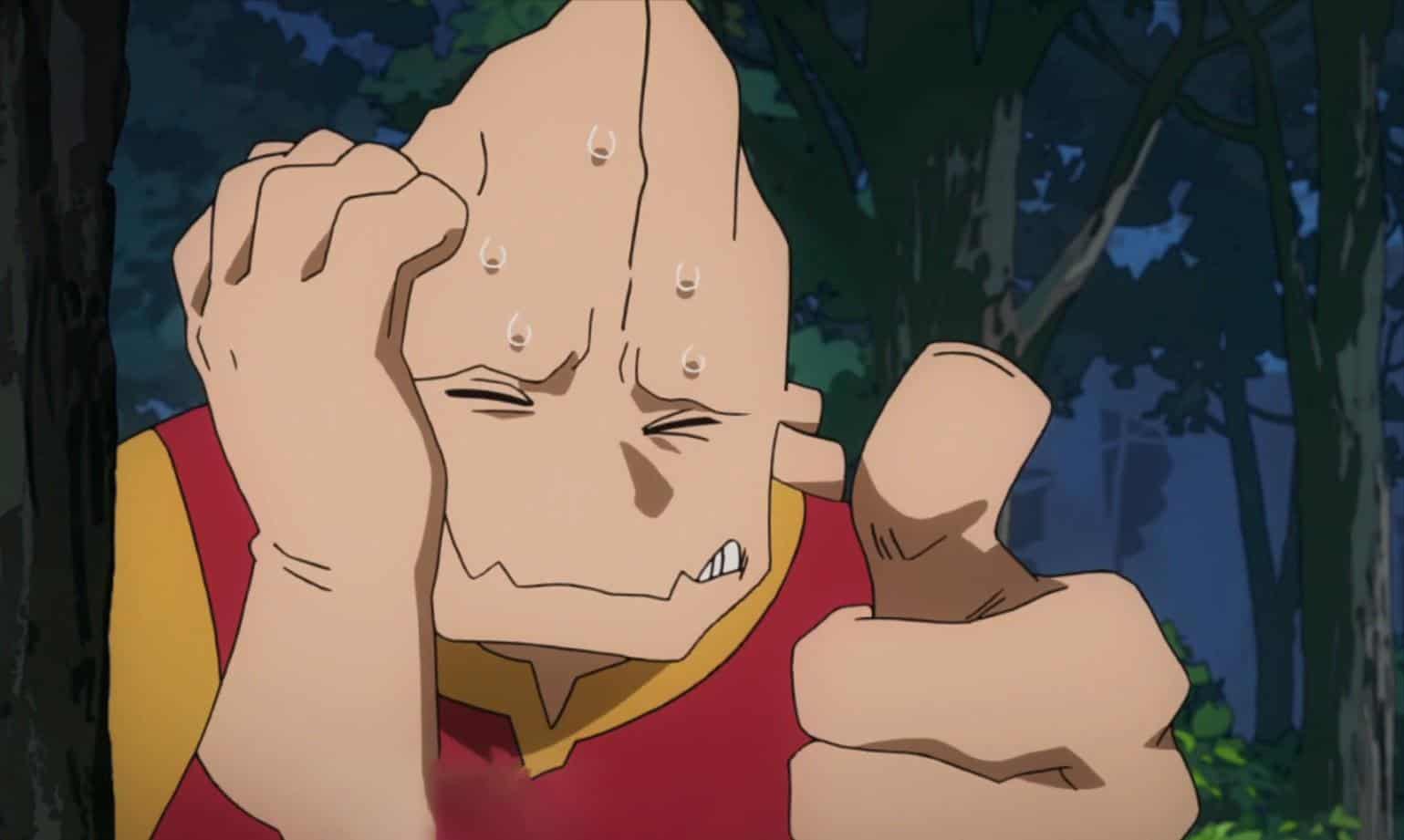 Despite displaying great character growth (one of the finest, in my opinion), Kouji has yet to get his own character arc. Well, there was one time when he shined, back when he ruthlessly fought Present Mic with bugs. You may say whatever you want, but it was a fairly spectacular moment for a character like Kouji. But, putting that aside, we're still waiting for Kouji to put his genuine strength and personality as a hero. And I'm growing tired of repeating it, but there's always next season. So, Horikoshi-sensei, we're all waiting for you. We are all always waiting.
2. Hagakure Tooru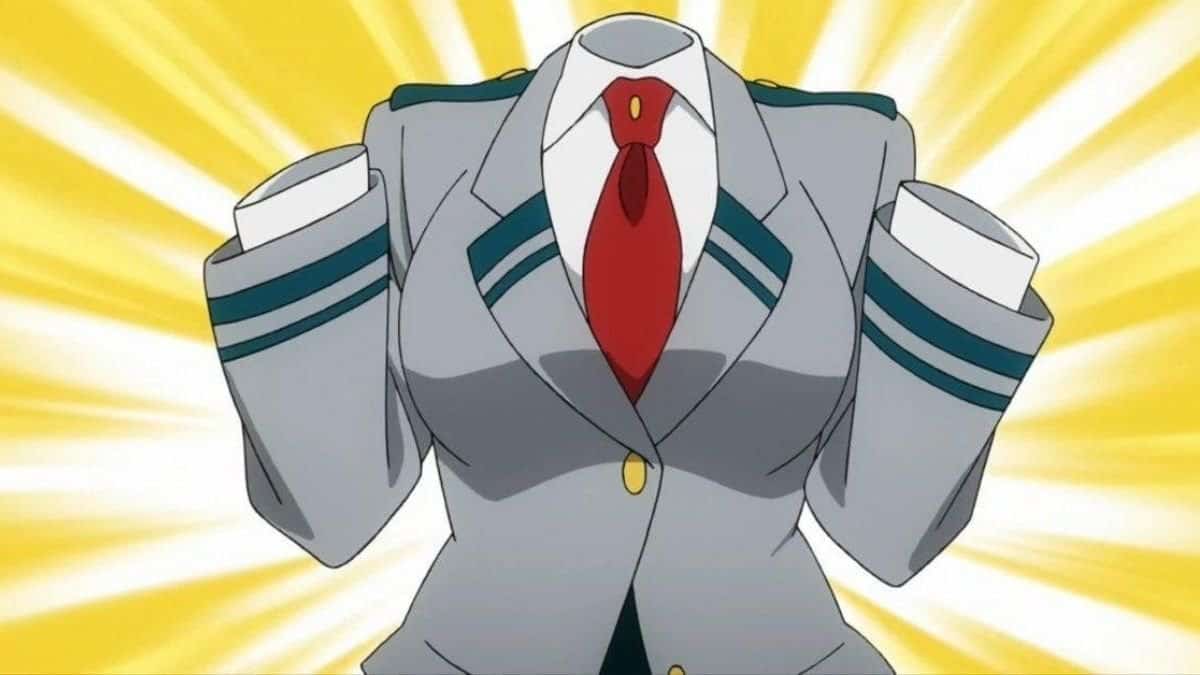 I know I've said how adorable Tooru is as a character, but we've scarcely seen anything that highlights her as a whole when it comes to character arcs. There is also a major narrative hole for her, such as how she passed the exam (well, this also applies to some other characters, though). But, you know, they say the following season would be huge. Perhaps now is Tooru's time to have her own character arc, or at least to eventually become a key cast member rather than a supporting character. We can all fantasize.
3. Ojiro Mashirao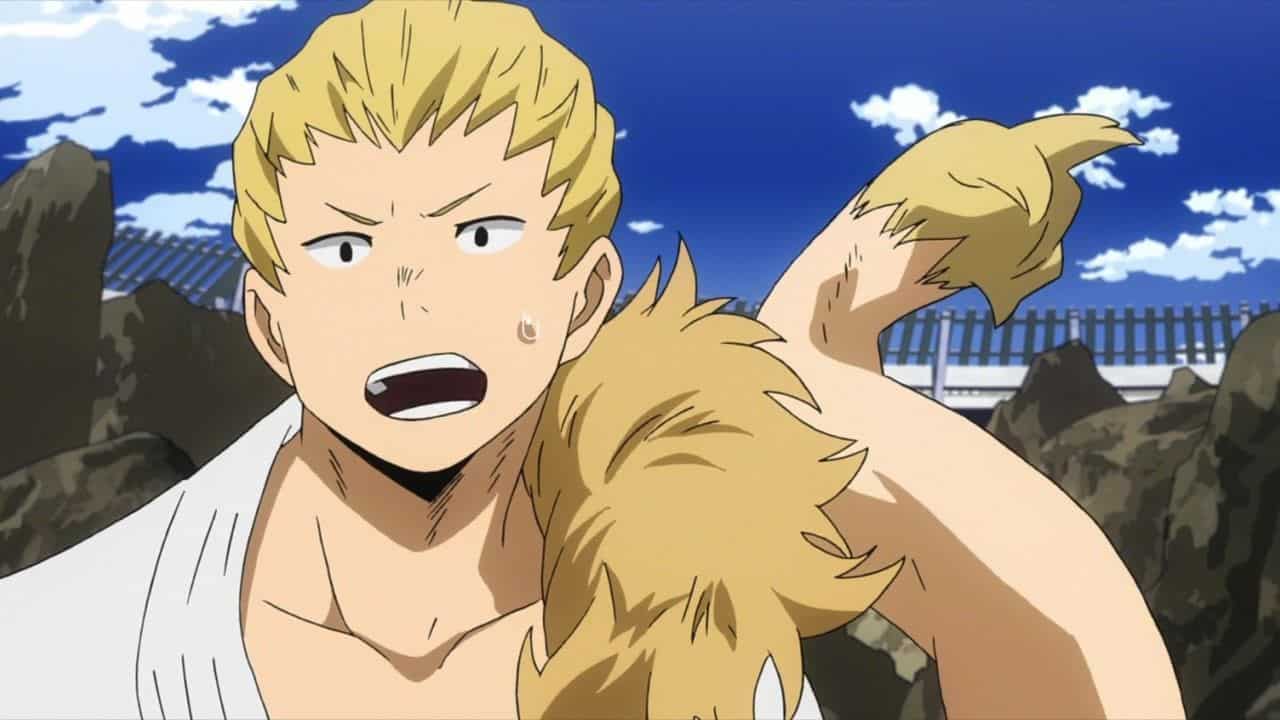 Mashiro's character is so uninteresting that I'm at a loss for words (and I am not joking here). So please forgive me for stating this, Mashirao fans, but the humor of Mashirao being "normal" has started to become true since the beginning of the series. There isn't a single scene in which he actually shines as a character. He did seek Izuku's assistance in defeating Hitoshi and his brainwashing power. My Hero Academia Hentai, But that's all there is to it. He even got stuck between Class A and Class B training. Hopefully, the series' creator will spice up his blandness.
4. Satou Rikidou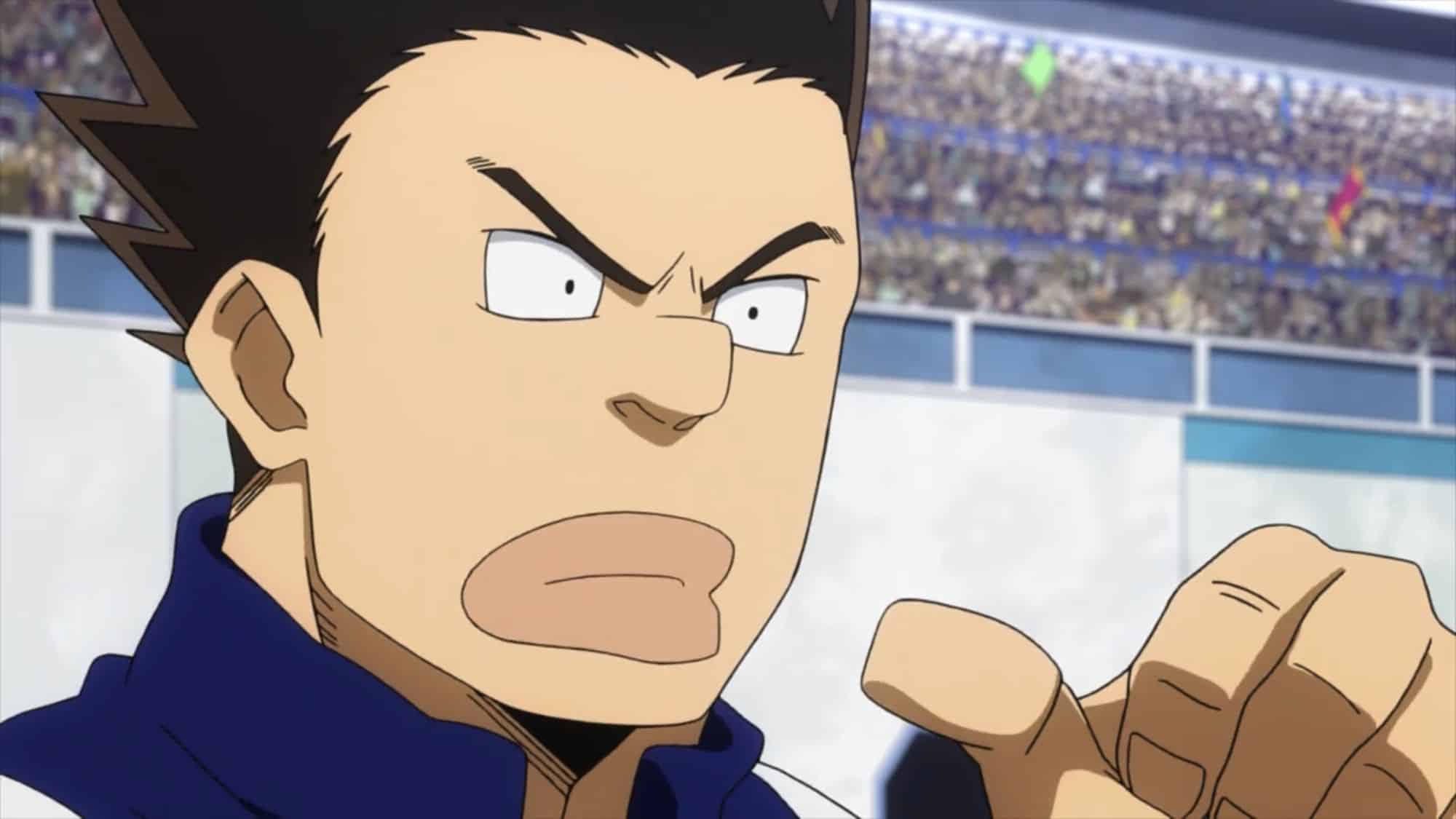 Another character that has not been proven to be a key cast member in a certain arc. Even worse than Tooru, Rikidou had one arc showing a much darker side of him after he and Kirishima failed the exam against Cementoss. My Hero Academia Hentai, I put her one notch above Tooru since I know Rikidou will most likely remain a supporting character. Or, more accurately, condemned to be one (that is my personal opinion, though). But, well, I may be mistaken. So, once again, we'll have to wait and watch what happens to him in the future seasons. Perhaps Horikoshi is planning something.
5. Aoyama Yuuga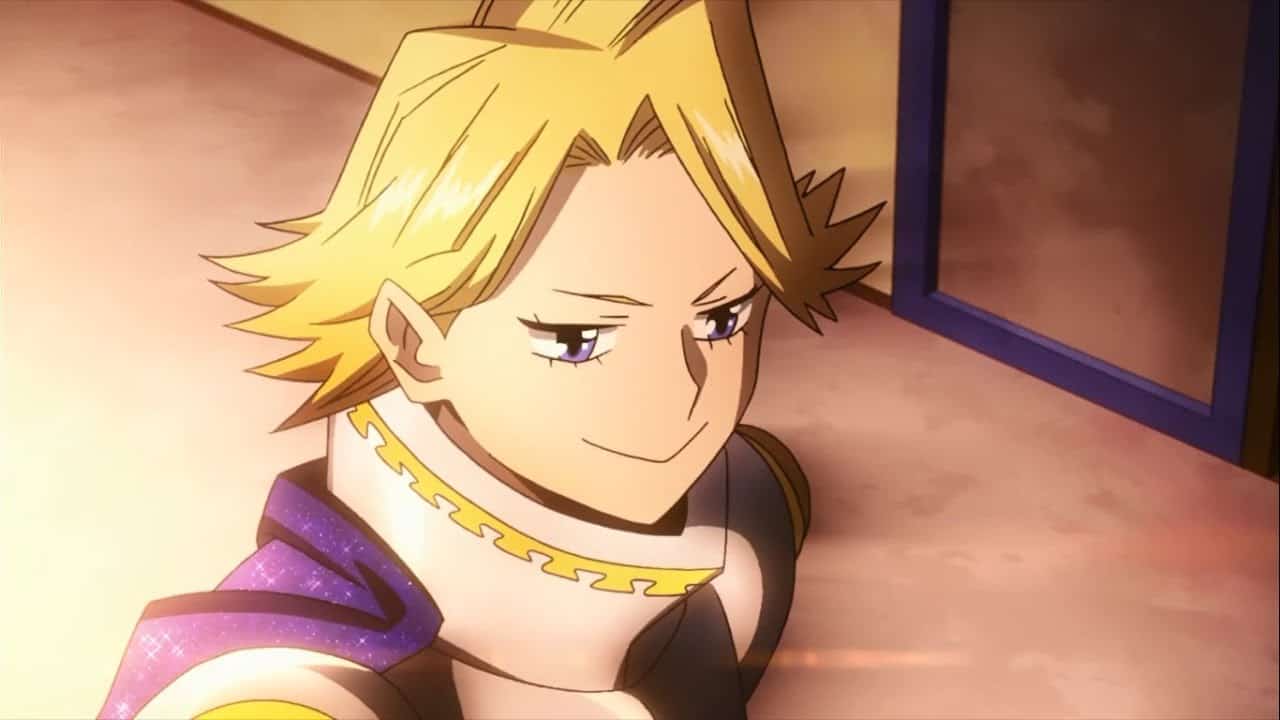 I would not have put Yuuga here if it weren't for his weird personality. His most defining moment was, of course, when he put the cheese on Izuku's balcony. I remember how the internet went wild for him, and I think he became a villain as a result (and I did think the same). But it turns out he was merely attempting to befriend Izuku. That's all there is to it; there's nothing to be concerned about. Of course, there was also that one moment when he almost rescued Class-A, but that one event from Season 5 will never be forgotten.
6. Ashido Mina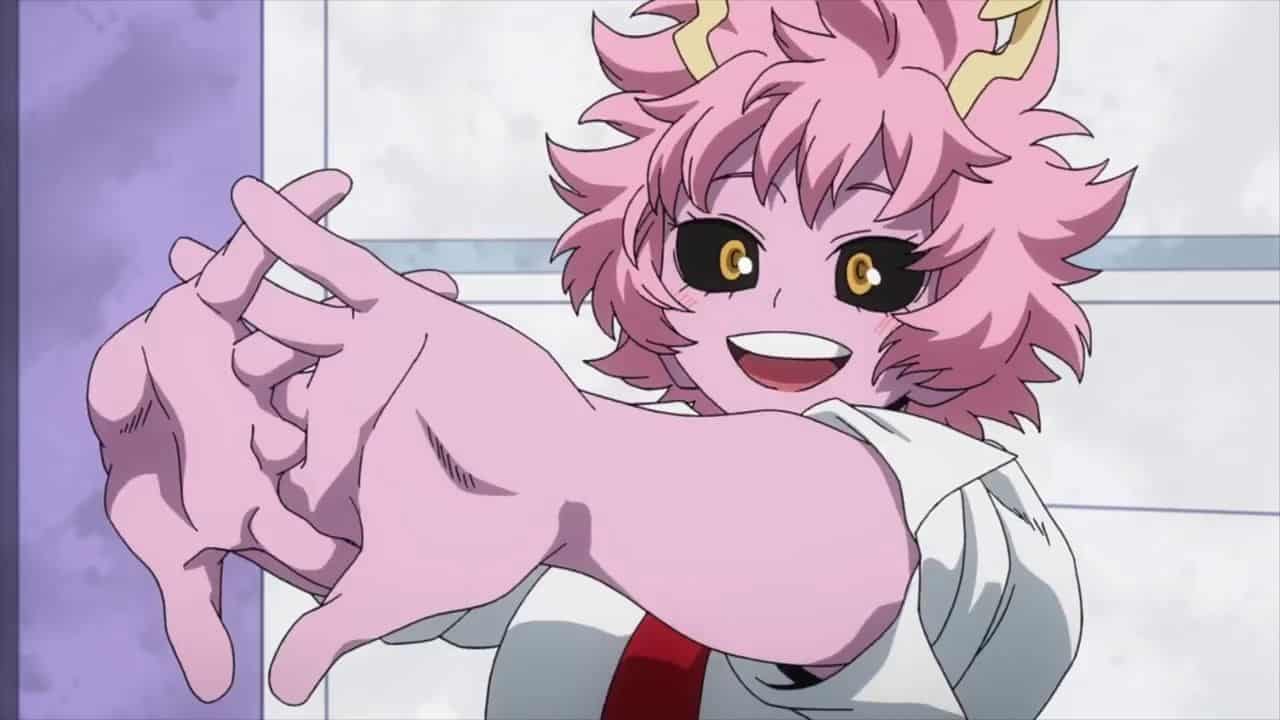 Another terrible situation of a character that has a bright personality and isn't actually a horrible hero but still lacks character arcs. We saw Mina nearly always present in practically every arc, but none of them were her character arcs. In My Hero Academia World Heroes Mission, Starting with the tournament arc and progressing through the exam arc, training camp arc, hero provision arc, and school festival arc (it is not every arc where she appears, but I think it is sufficient as samples). But, as previously said, there is still no Mina character arc. Or, at the very least, the arc in which she takes center stage. Only time will tell whether she actually gets one.
7. Kaminari Denki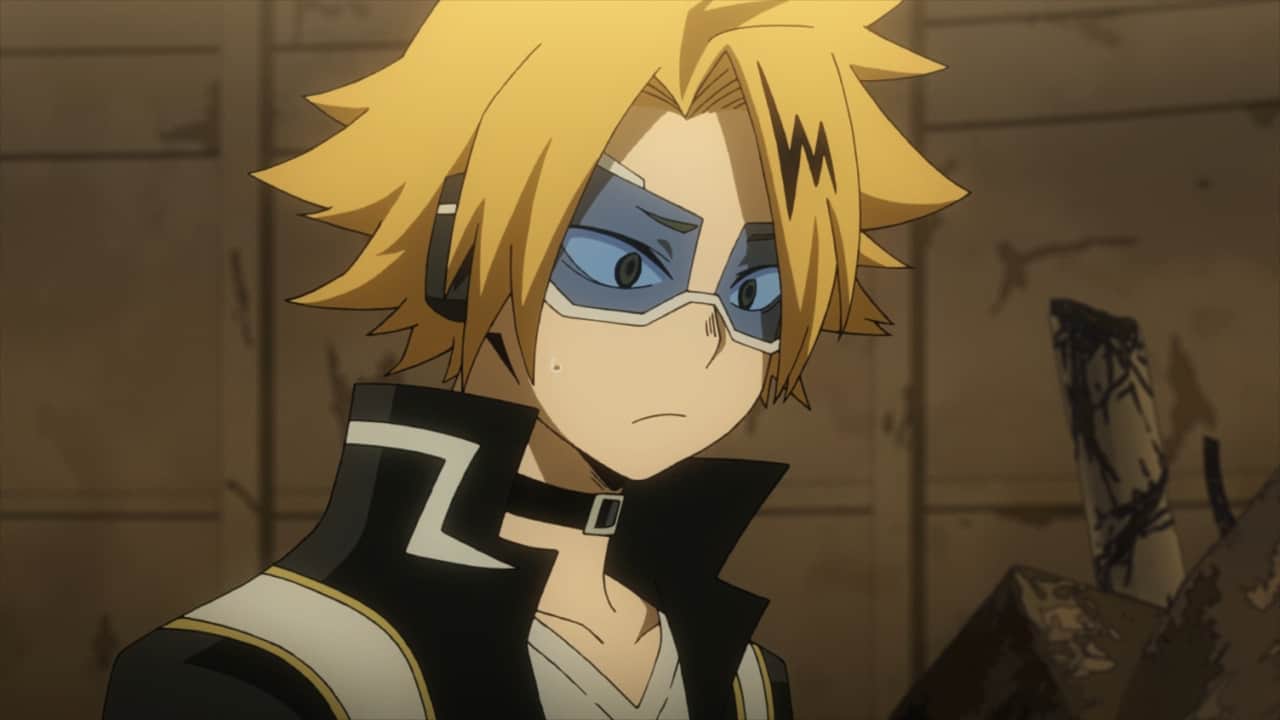 If we lay aside our consideration of character arcs for a moment, I believe I could rank Denki fairly high since when he appears, we can almost always anticipate that dumb "Yay" catchphrase from him. But, unfortunately, it would not be enough for this list. For My Hero Academia, I can tell you about a time when Denki really shone: when he battled the big man from Shiketsu High to defend Eijirou and Katsuki. He looked fantastic back then. However, I think that people will remember him as a "Yay" person or a walking charger at least, until he received his own character arc.
8. Mineta Minoru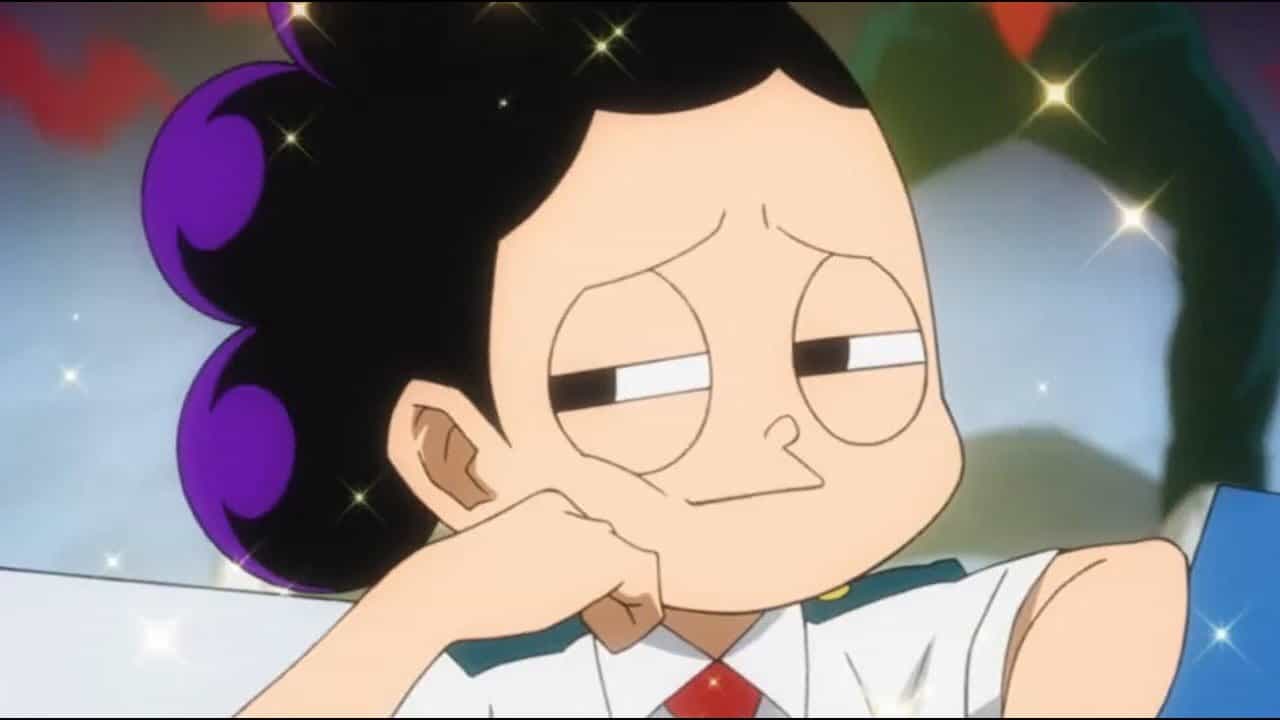 Minoru had a lot of background appearances from the beginning until the end of the season, but the only time he received his genuine limelight was when he single-handedly took Midnight. I even have to acknowledge that it was a badass moment for him that showed his brilliance. The rest, however, is identical to Aoyama. The reason (and this is a big one) I put him above the rest is because his perverse personality shines out the most. It's as if it's so obvious that you can't ignore it. And it irritates certain people, who start to dislike him as a result.
9. Sero Hanta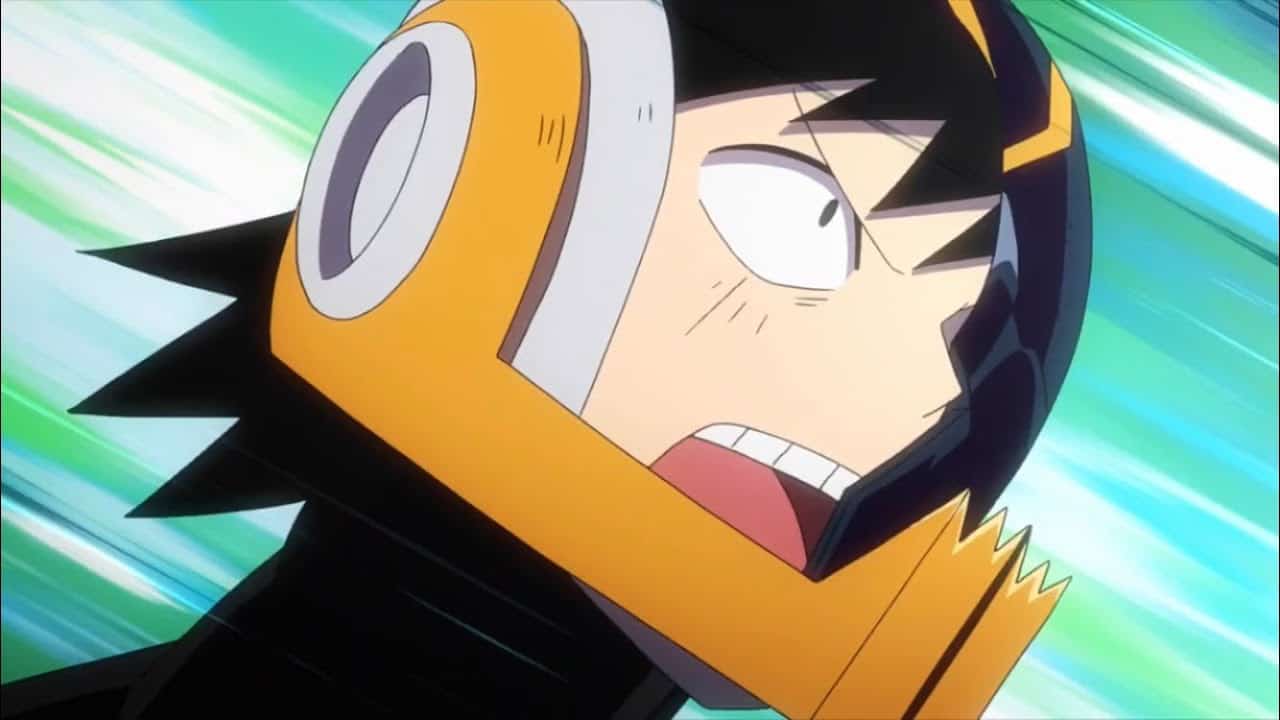 Hanta's situation is quite similar to Mina's. So similar, in fact, that I'm not sure what to say about him. Perhaps we can begin by discussing how awesome and calm Hanta is as a character without dismissing his skill as a hero. But, unfortunately, his moments in the limelight made him seem sort of pathetic. For example, when Shouto annihilated him and when he fell asleep, and Minoru rescued his a**. There is a moment in which Izuku, Ochako, and he confront many pupils to pass the hero provision exam, but I doubt it can be considered his highlight. 
10. Shouji Mezou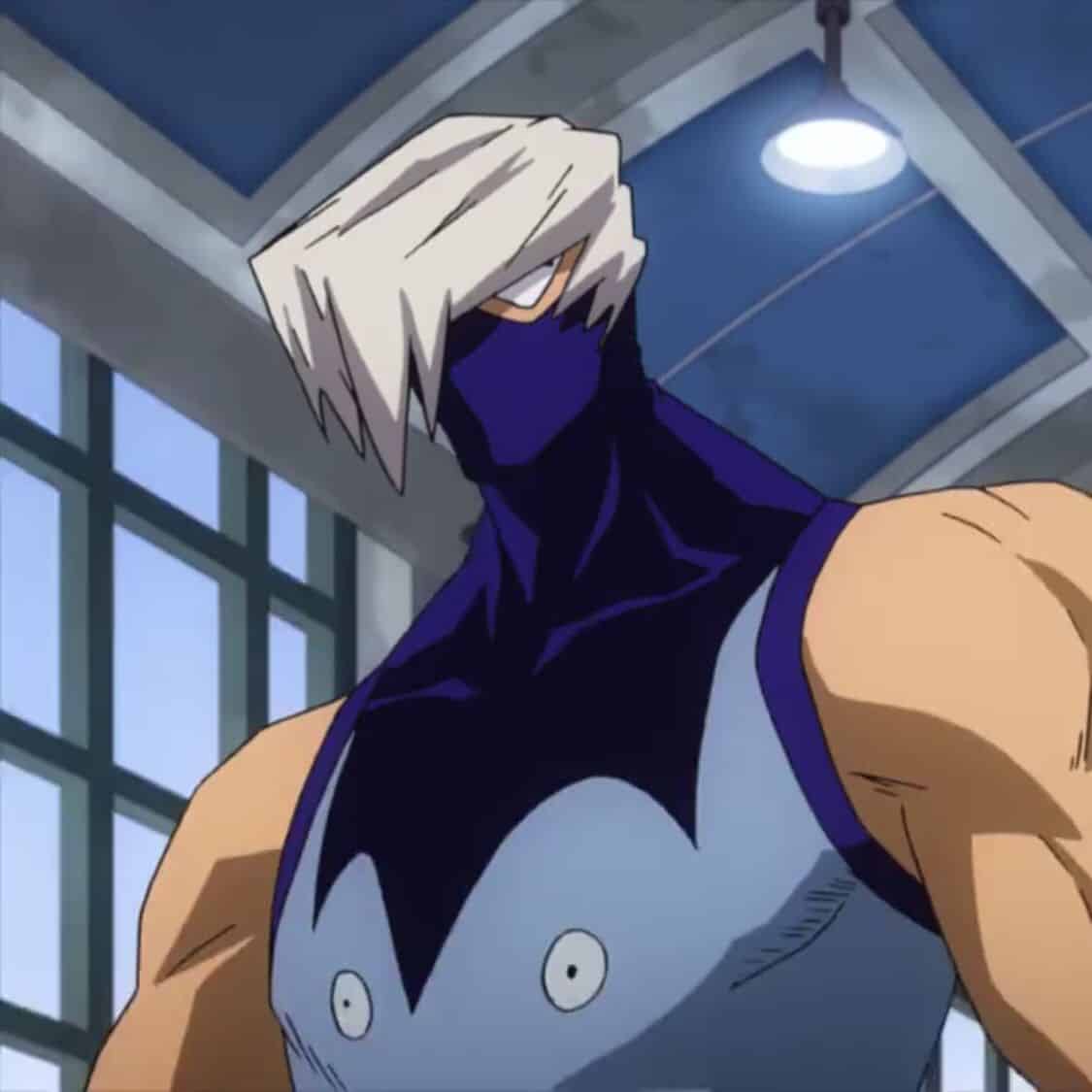 Even when compared to prior characters, Mezou gets less screen time. Mezou also lacks a distinguishing personality trait that would set him apart from others. He seldom ever speaks. But, you know, Mezou is one of the series' most underappreciated characters in my view (of course, that was my opinion). He received some attention as he attempted to rescue Katsuki with Shouto and Izuku. And also the filler where Momo, Kyouka, Tsuyu, and he battled that clever girl in the hero provision exam. But we definitely need to see more of Mezou.
11. Tokoyami Fumikage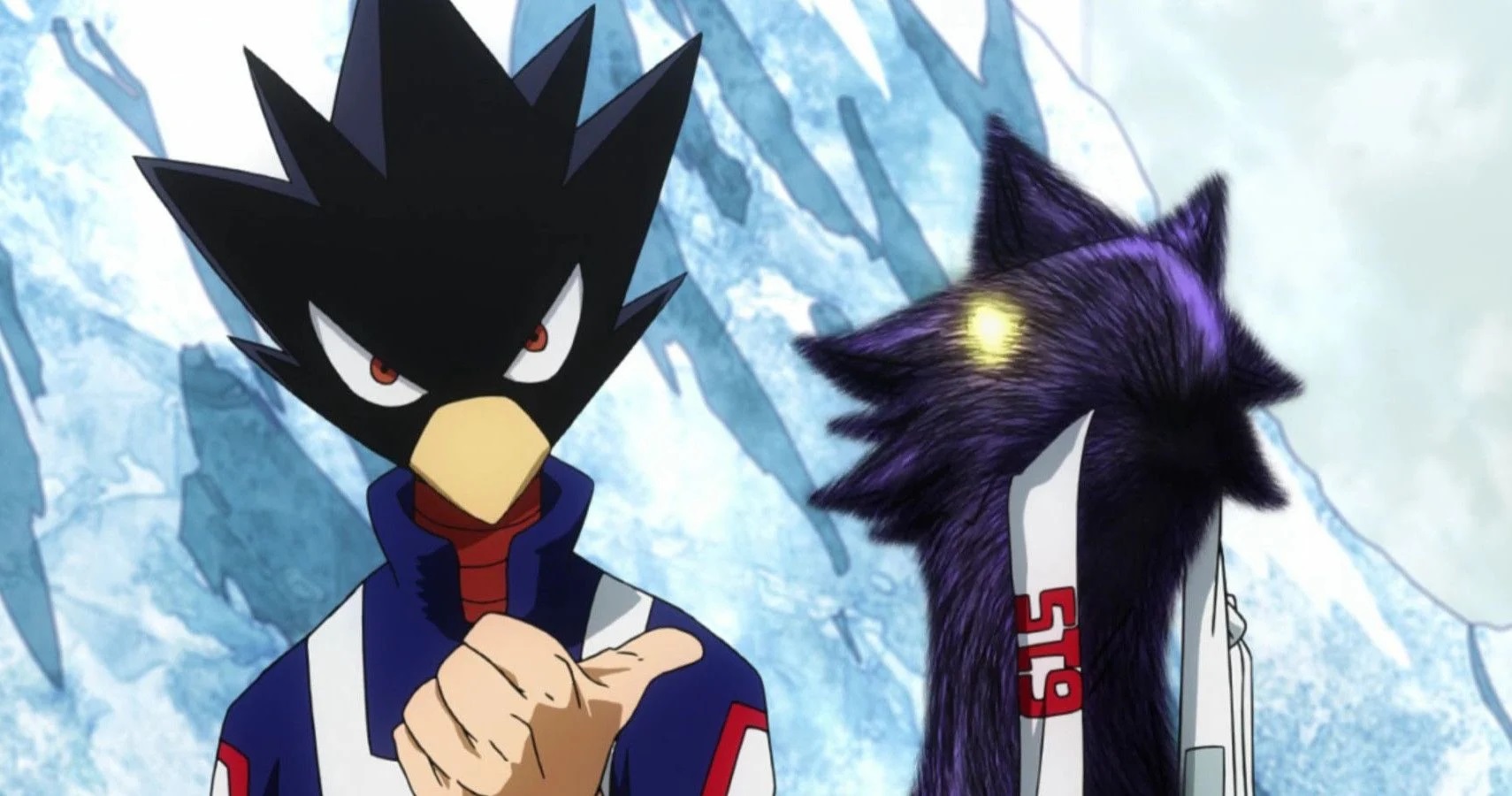 We're starting to see My Hero Academia characters with their own "kind of" narrative arc. It's not a big one, but it's still extremely good. And when it comes to Fumikage, I knew something was up when he recalled his background during his time at the Hawks' agency back in the fifth season. And I think it was the moment at which Fumikage's genuine fighting technique as a hero was almost complete. Of course, I don't think it's finished yet, but I believe he'll have something bigger in the coming seasons, especially when he is one of the fans' favorites.
12. Aizawa Shouta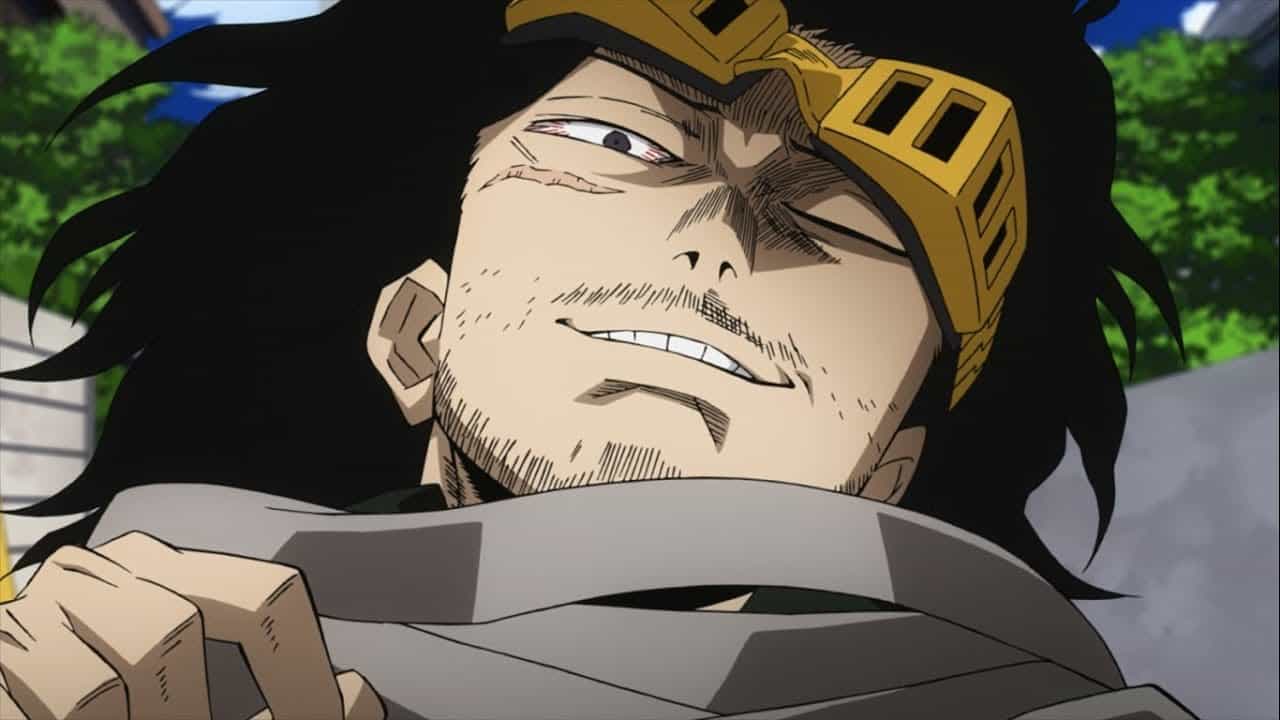 I am sure you are astonished to see him here (do not be shy, admit it). But, because he is the homeroom teacher for Class A, I believe he is one of the primary characters. And he completed an incredible pseudo-character arc back when the League of Villains entered UA Academy. I said it previously, but Erasure has proved himself to be a Tsundere who really loves his kids despite his harsh attitude. Oh, and don't forget about Erasure, Present Mic, and their old pal Shirakumo's tearjerking moment. That small arc was also fantastic.
13. Yaoyorozu Momo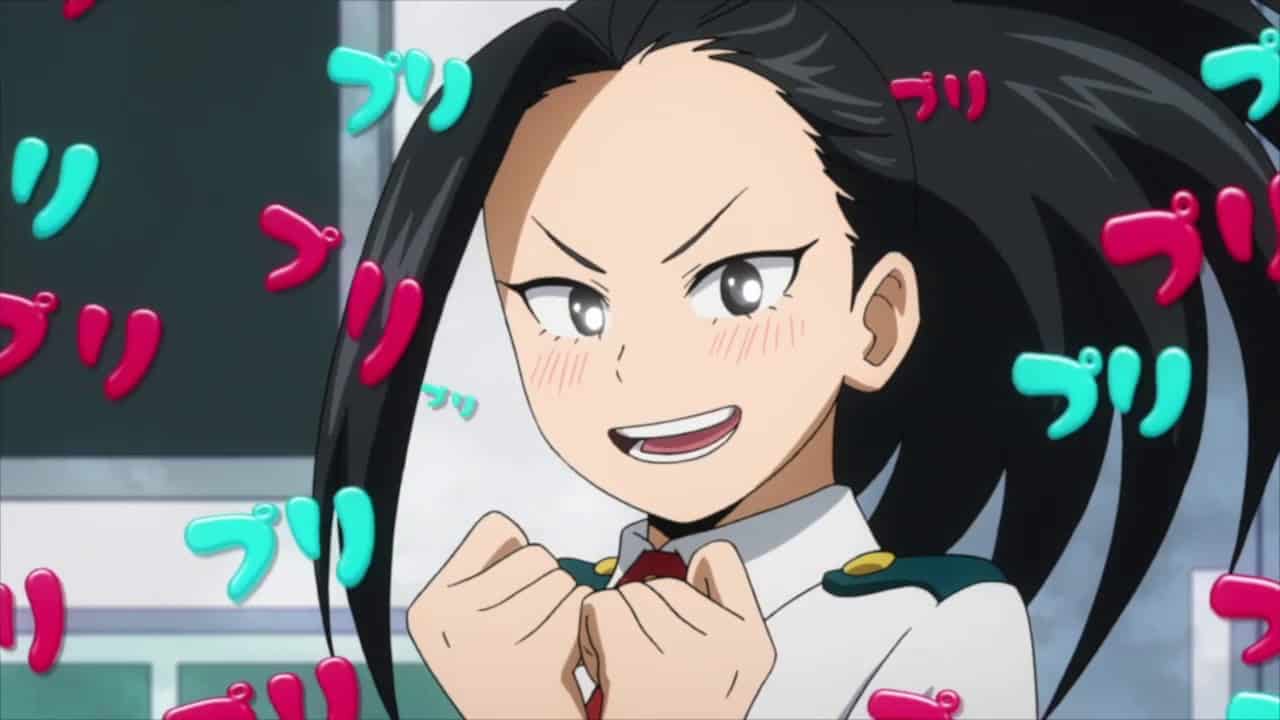 (At long last, we can talk about Momo again.) Momo shines strongly in three instances, in my opinion. Yes, rather a lot, isn't it? Those were her rebirth during the exam arc, when she accompanied Izuku, Tenya, Eijirou, and Shouto to rescue Katsuki, demonstrating her heroism, and finally, during the mock combat against Class B. Even though she lost, she demonstrated excellent leadership. Of course, you might argue that Momo actually performed in other arcs. But, in my perspective, those three My Hero Academia arcs stand out the most when compared to the others.
14. Asui Tsuyu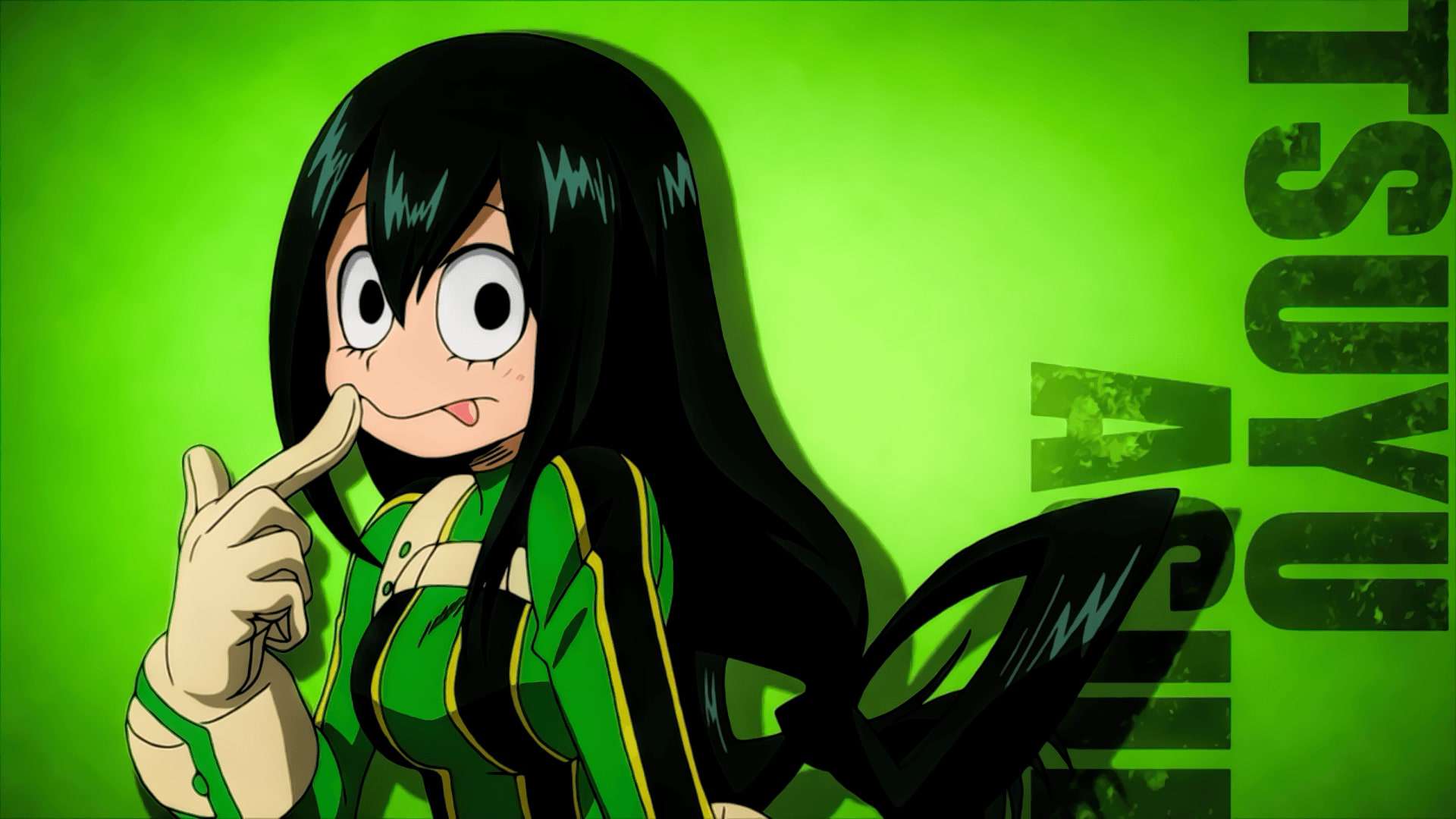 As far as I recall, this green-haired frog has yet to have an arc in which she is the primary character. One was when she went to Selkie (the seal hero) for an internship. But, if you weren't aware, it was a filler. That was, however, a good filler, and it is canon that she worked there. It just never revealed how the internship went. Aside from that, Tsuyu has been a fantastic side character who constantly demonstrates how valuable she is anytime she has the opportunity. It's always a pleasure to watch Tsuyu on screen.
15. Jirou Kyouka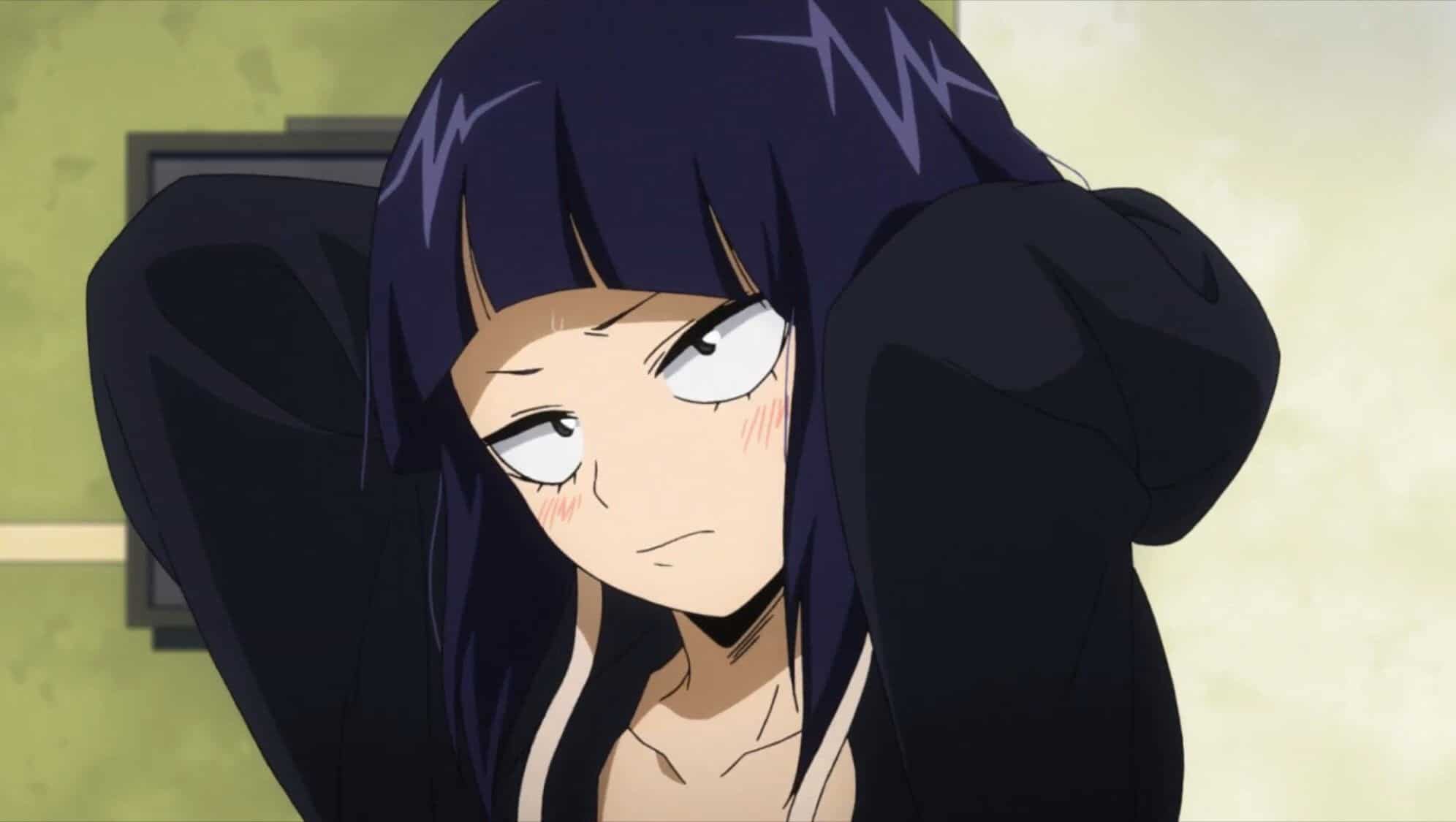 My Hero Academia Character Kyouka, there is just one thing to talk about (well, not really, but you get the point). That UA school festival arc was a good time for her to demonstrate her genuine appeal as a musician. It seemed as though the arc was written just for her. Naturally, it wasn't, but that was the idea. It appears to be so. But, in any case, Kyouka has had other moments when she played a big part, such as during the exam arc or whenever she needed to look for adversaries for any reason. But not as big as that specific arc.
16. Uraraka Ochako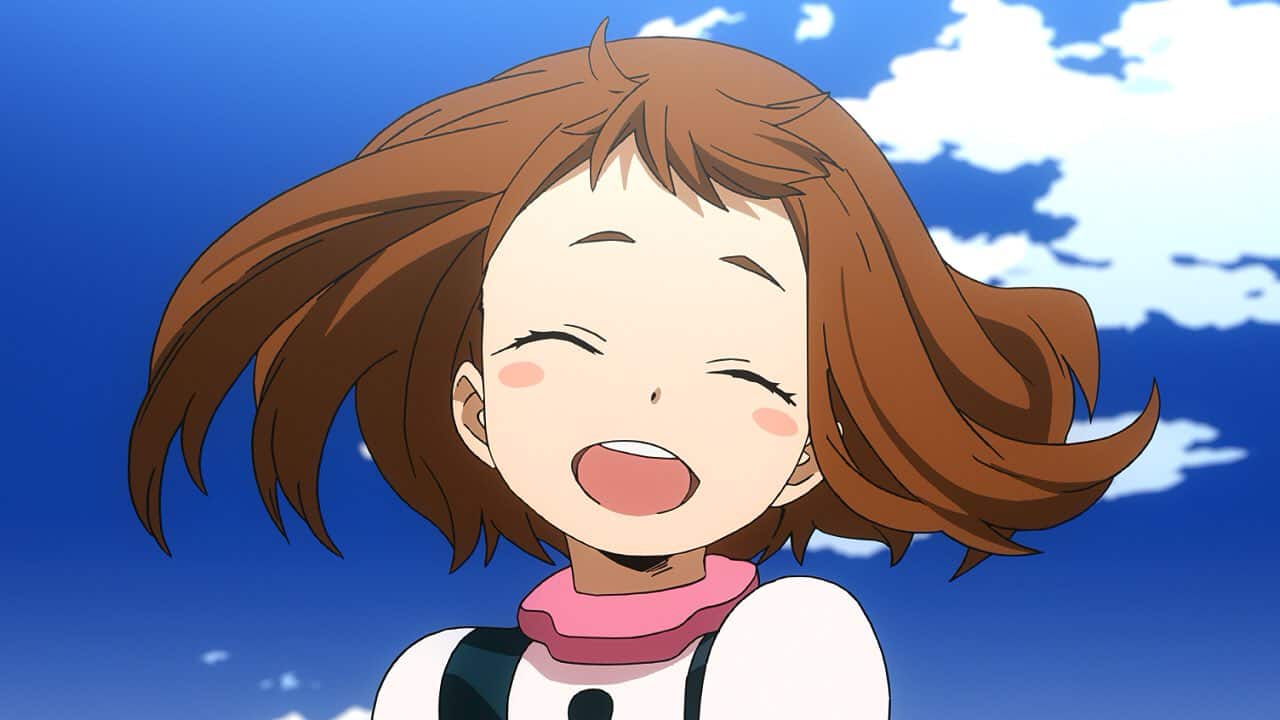 Ochako is determined to assist her parents' financial situation behind that adorable effervescent face (welp, something that is pretty known among fans). Ochako was involved in a lot of key arcs, including the Chisaki arc and the Katsuki abduction arc. While she performed an excellent job and achieved a lot in both arcs, her most memorable moment was when she faced Katsuki in the tournament arc. That fight alone has disproved our perception of Ochako as a typical adorable effervescent character, showing that she is much more. As a result, I feel she will excel in this series.
17. Kirishima Eijirou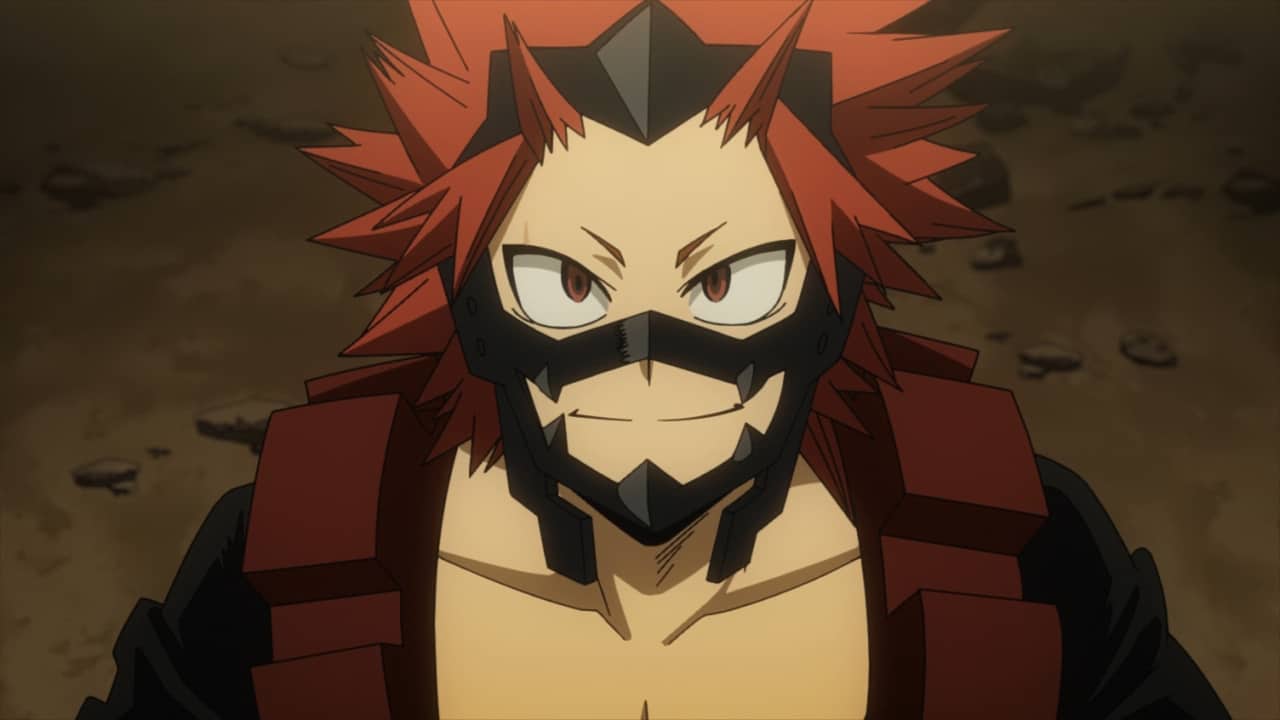 When he fought Rappa, the manliest man in Class A had one of the most dramatic confrontations in the series. Many My Hero Academia fans would tell you that it was the defining moment for the macho Kirishima Eijirou. Sure, he was the one who launched Katsuki's rescue and performed other things (and a lot of it, in fact). But, thanks to Fatgum's assistance, we learned a lot about Eijirou as a character during that fight with Rappa. And you can tell how good a narrative is if you learn anything about a certain character.
18. Todoroki Shouto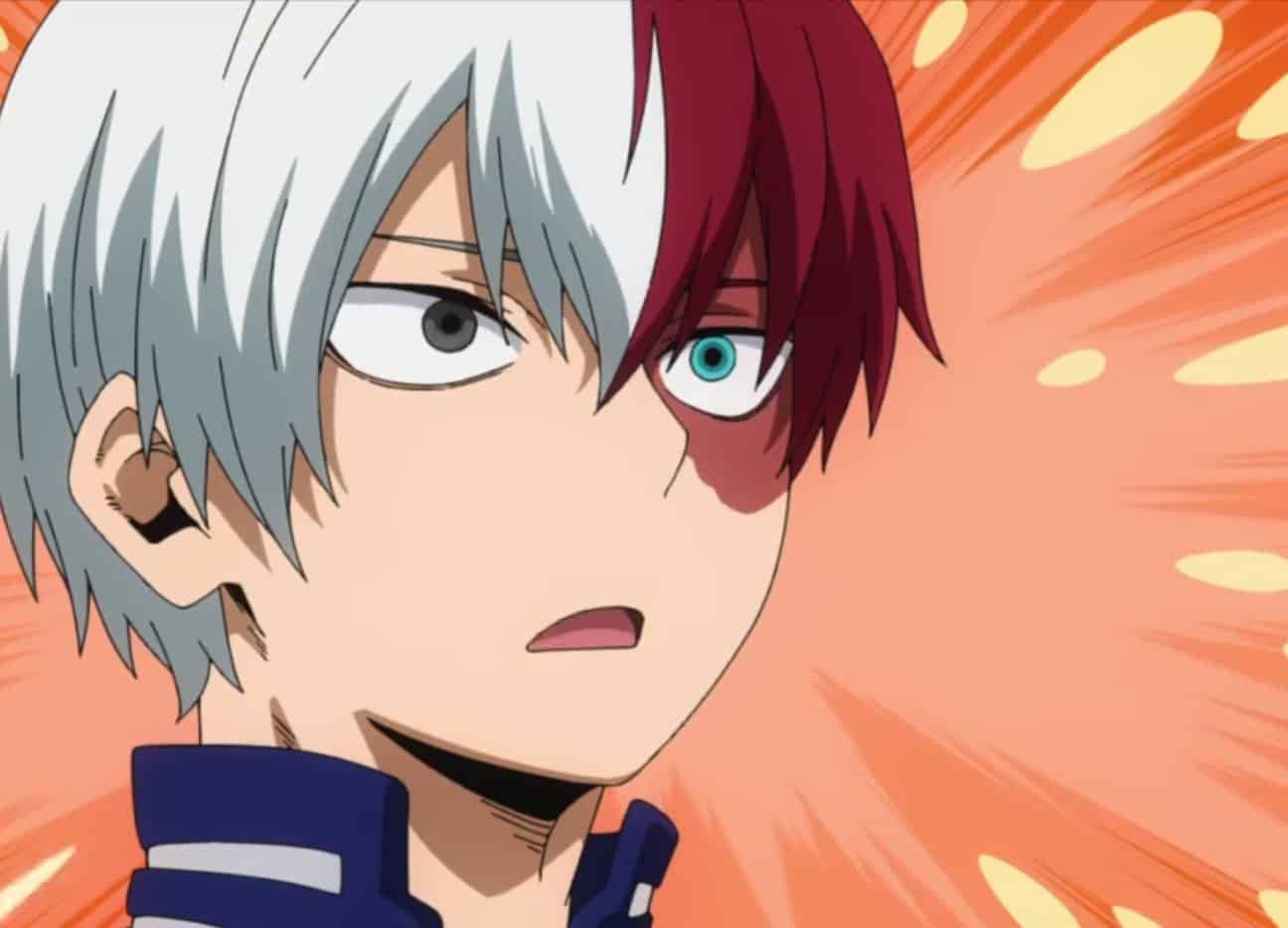 Until now, we can all agree that these four characters are the most distinctive castings in the series. Normally, I would mention that this is my exclusive opinion, but this time I don't have to since what I said is true. Todoroki is virtually always involved in several arcs, and he is almost always the major powerhouse. You tell me which My Hero Academia arc, and I'll tell you about his efforts. However, his personal arc, his war against Izuku in the tournament arc, cannot be surpassed by another arc (and this time I will say that this is my opinion).
19. Iida Tenya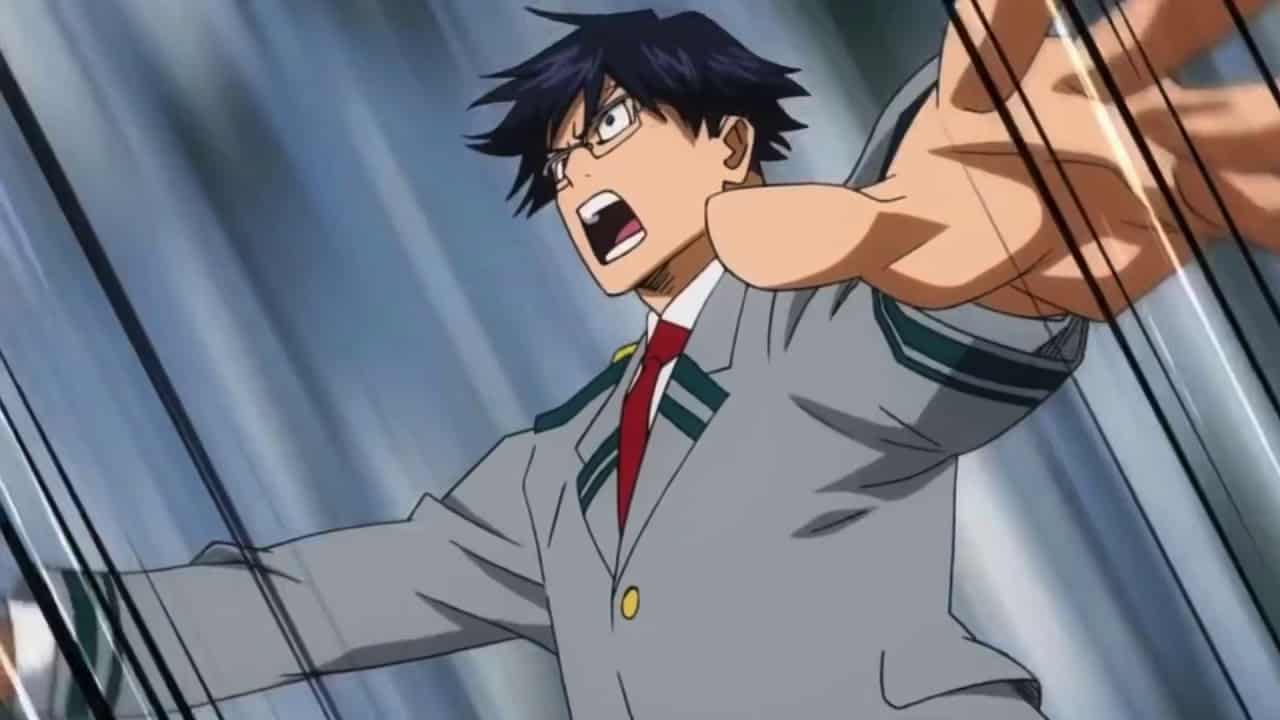 Iida Tenya Tenya is a perfect illustration (as is usually the case, in my humble view) of how even the finest among us may succumb to the "evil side." We all know him as a goody-two-shoes who strives to be a hero, but after the tragedy with his brother and Hero Killer Stein, he became blinded and just yearned for vengeance. Fortunately, he received good advice from Shouto and Izuku. That character arc was fantastic. And the rest of Tenya's screen time is. It's good but not as character-defining for me as this arc. But, once again, it's good. 
20. Midoriya Izuku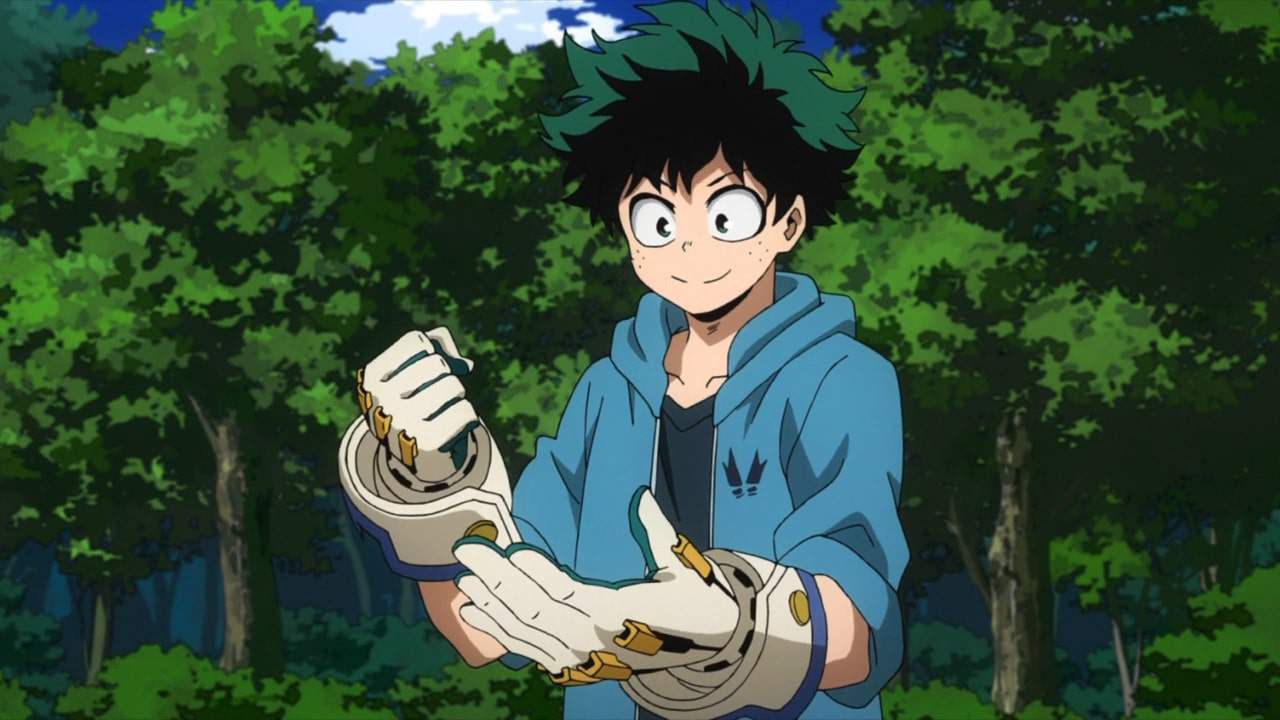 Are you guys shocked to see him at the top of the list? He is a major character of My Hero Academia World Heroes Mission. Thus, he would naturally be ranked first on this list. Everything that transpired throughout the series served to further Izuku's growth. Even apparently unconnected events, such as the villain arcs, will point back to him. Remember when Tomura brought in new members such as Dabi and Toga? They were a huge pain in the buttocks and cost him a lot of money when they failed to save Katsuki. So I would not accept any criticism that it should be another character blablabla. Izuku should be there.
21. Toshinori Yagi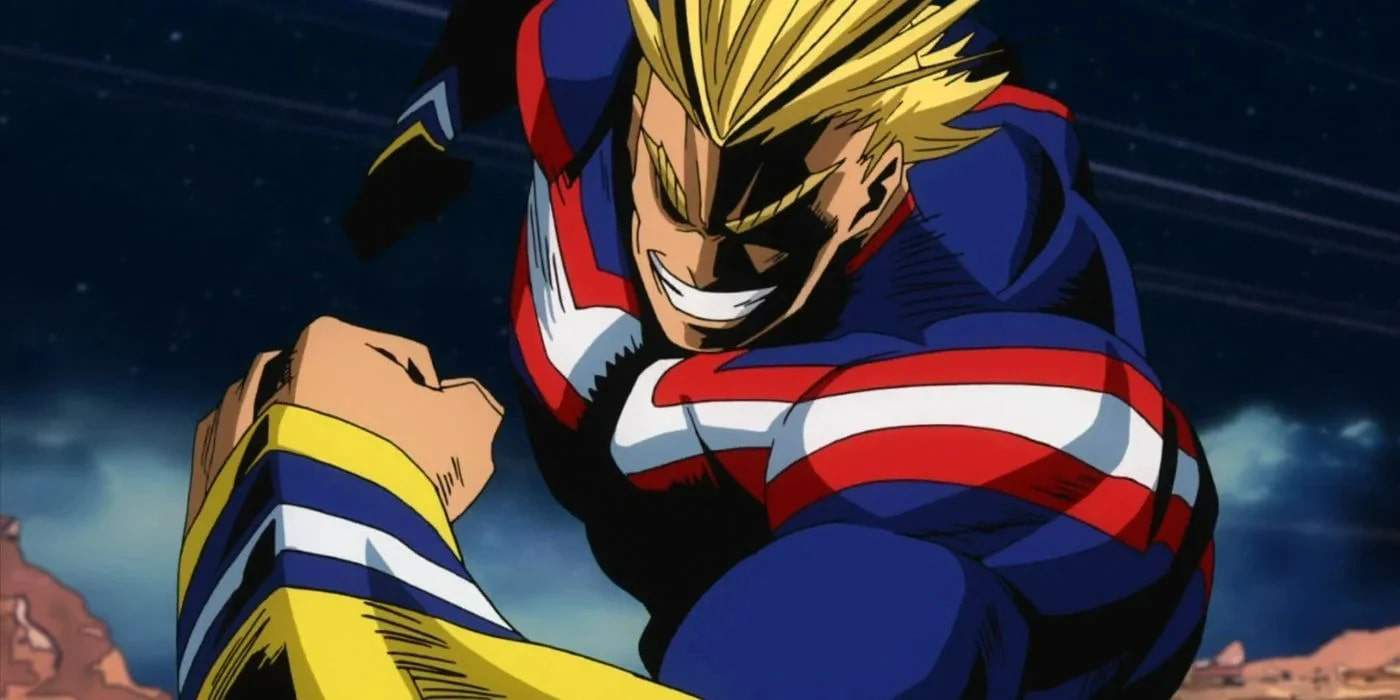 While All Might isn't always involved in a certain arc, his presence usually gets me thrilled. Nowadays, it's because I can see him having a good interaction with other characters. But it was because I knew I was going to watch a spectacular fight. All Might did provide us with two of the series' finest bouts, one against Nomu and the other against All for One. That conflict is not necessarily his character arc since he may have gone through it in his peak years ago. But wow, was it a game-changer. Those confrontations had such an effect that they influenced some of the content we see in succeeding seasons.
22. Bakugou Katsuki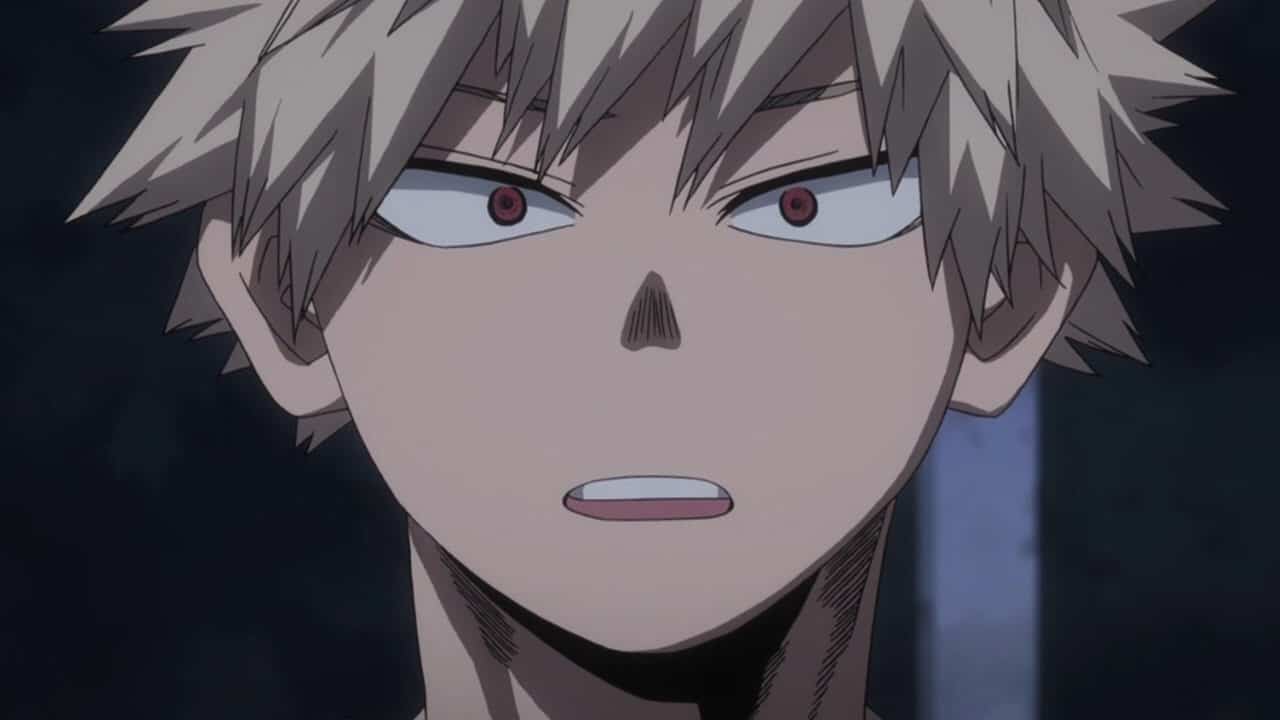 When we talk about My Hero Academia Characters then today, when Katsuki, his role in practically every arc cannot be overlooked. Granted, he is the major opponent of the main character apart from Shouto, but not even Shouto gets an arc devoted to him. When The League of Villains abducted Katsuki, it triggered another arc, the Kamino arc, as well as the fact that Class A was given a dormitory. And it culminated in one of the most heartbreaking arcs, with Katsuki using his own despair and sorrow to fight Izuku. Fans will agree that his character development is far and away from the finest.
23.

Ochako Urarak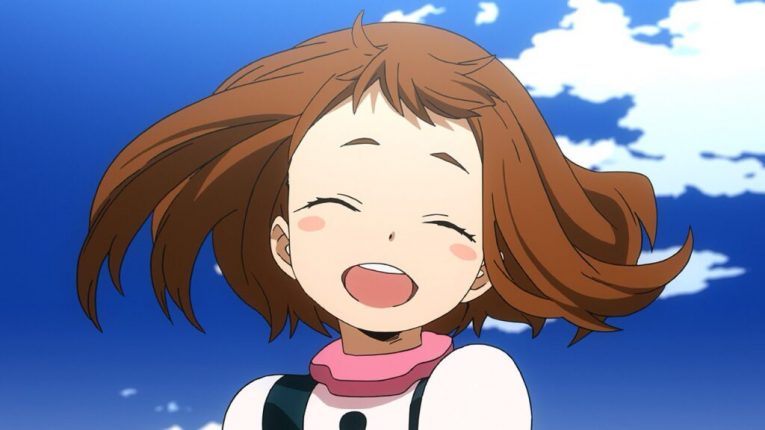 Throughout the series, Ochako vacillates between "unwanted characters" and "accepted characters." She is unlikable in comparison to others, yet she contributes more than one would assume. Similar to My Hero Academia, Ochako is the dividing line between the wonderful and wicked characters in MHA; hence, I will abstain from whining and concentrate on the series' finest characters instead. But, I am not sure that how I feel about this.
24. Minoru Mineta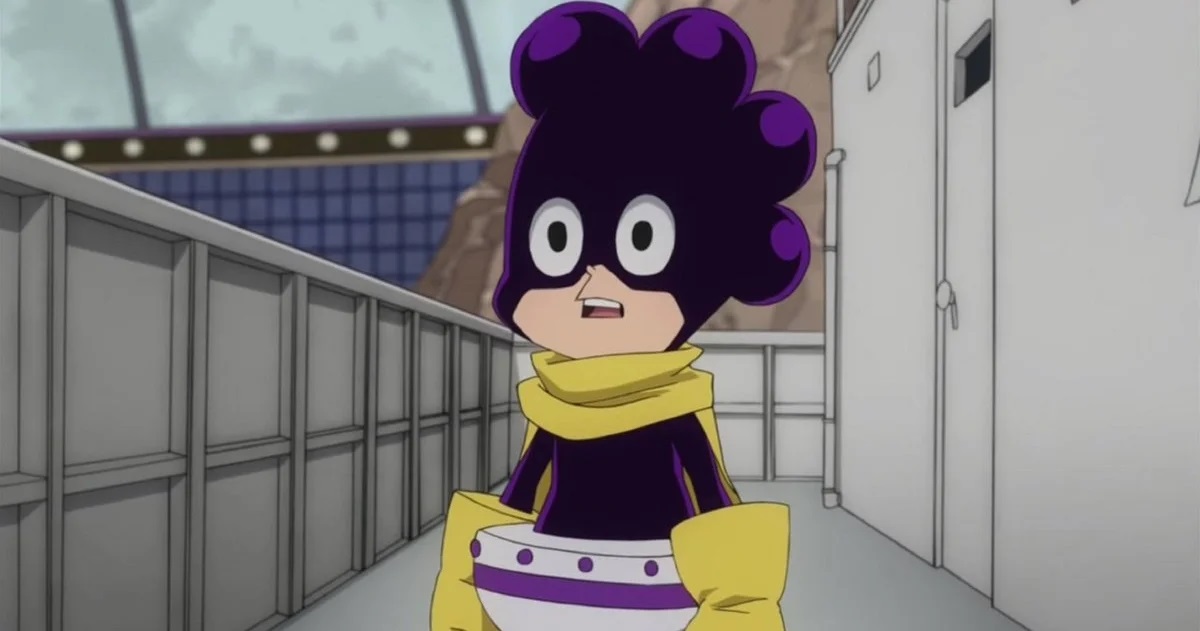 When I say Mineta is the worst character in Midoriya's class, I feel I speak for the majority of My Hero Academia Manga. This man is basically a young Master Roshi with a bizarre ability, and he lacks the flow that the original Kame Senin had in Dragon Ball's early days. Even his eccentricities stink. He throws balls from his hair that cling to other objects and allows him to. um, do stuff? So, He reeks. He has only made one big appearance in the series, with the rest consisting of him perving on the females in the class. Please accept my apologies in advance if you enjoy him (er, kind of in advance). 
25. Katsuki Bakugo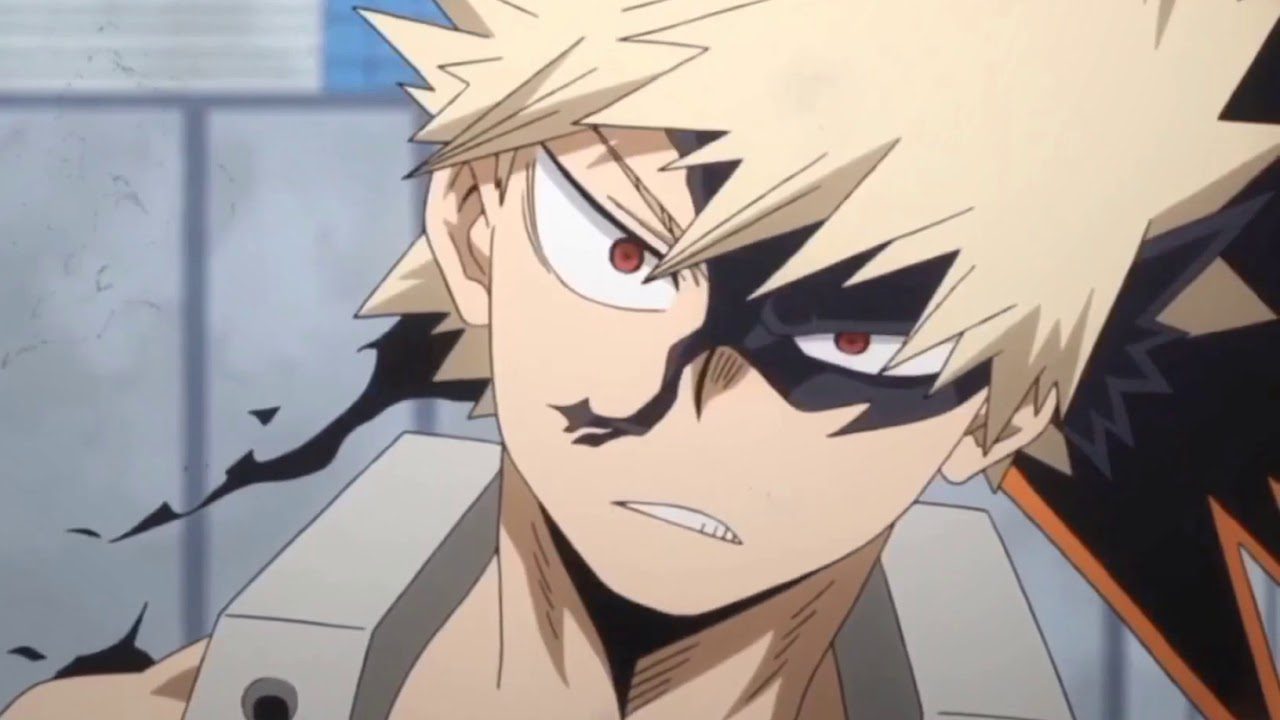 Like My Hero Academia, Katsuki Bakugo may look to be a conceited jerk that no one likes. However, he does spend a significant period of the series as a bitter individual who does nothing but yells and gets irritated with Midoriya for Izuku becoming stronger than him. He is, nevertheless, another character with a better growth path, making him one of the series' best. Another reason so many people seem to admire him is that his weirdness is so wonderfully interwoven into his wardrobe.