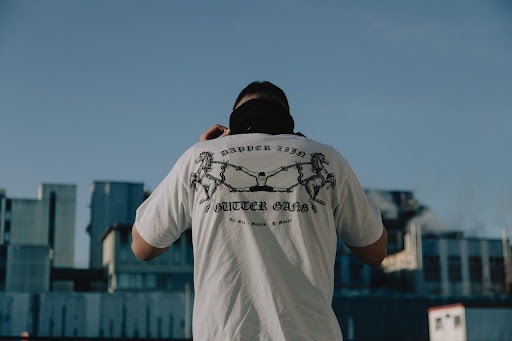 When you're ready to show your support for an organization or club, there's no better way than with a custom t-shirt that says it all. Whether it's your fraternity, sorority, sports team, dance team, or special club at school, a custom tee is a perfect way to show everyone where you stand and which colors you fly.
With a few clicks of your mouse and some basic information about the design you want, an online t-shirt printer can quickly and easily transform your idea into a beautiful piece of clothing that everyone will know is perfect for you. Keep reading to learn more about what goes into custom tee printing and why so many people are turning to these services using RareCustom instead of going elsewhere.
What is RareCustom?
RareCustom is an online t-shirt printing service that enables you to create custom shirts featuring your own artwork, slogans, or designs. You can choose from a variety of styles, including crew neck, V-neck, long sleeve, and women's styles, among others. If you'd like your shirt to have a washed look (similar to a t-shirt that has been worn for a long time), you can also choose to have it printed on a natural-finish shirt.
In addition, you can also create custom t-shirts with different colors or print your design on a variety of other items, including long- and short-sleeved polo shirts, sweatshirts, hoodies, and more. It is easy to customize shirts with RareCustom and only requires a few clicks.
How to Use RareCustom: Online T-Shirt Print Shop?
Before you begin custom t-shirt printing, you'll need to know a few things about how you'll be printing and what you'll be printing.
Choose the Shirt Type: You need to choose the type of the shirt and its style then you'll need to decide which option you want to use for printing your custom t-shirt: T-Shirt Transfer, T-Shirt Press, or Digital Printing. Once you know which method you're using, you'll be able to move on to choosing the size of your t-shirt.
Design the print: You need to create a design for your shirt. The design will be based on what you prefer. It should coincide with the theme and event. Designs play a huge part in catching the attention of the people around you. Design can either make the shirt look better or make it look uninteresting.
Place Order: After doing the two important things above you can now play your order. You need to enter your information such as the address and name of the recipient. You should also decide the mode of payment for the customized shirts you ordered in RareCustom.
Benefits of Using Online T-Shirt Print Shop
Using an online t-shirt print shop may look plain and boring but it has a lot of benefits to offer to users of the platform. Read on as we discuss this with you.
Easy to Use: Unlike other print shops out there, RareCustom provides you with a straightforward design tool that makes it easy to upload your logo or artwork and add details, like the size, style, and quantity of items you'd like printed.
Custom Designs: With more than a decade of experience in the custom t-shirt printing business, RareCustom has developed a strong reputation as a go-to online print shop for numerous individuals, businesses, and organizations.
Competitive Rates: The pricing at RareCustom is competitive and reasonable, making it an ideal choice for anyone looking to start selling custom shirts to their friends and family.
Direct-to-Garment Printing: With this printing technology, your custom t-shirts are printed directly onto the fabric, giving them a much more durable and longer-lasting feel than screen-printing. This is important when you're wearing your custom shirts because you don't want them to show damage at the edges.
Quick Turnaround Times: Many online t-shirt printing services promise to turn around orders within a few days, but some take much longer. RareCustom, however, is one of the few online printing services that have a quick turnaround time, with most orders being completed within two days.
Custom Sizing: Some custom t-shirt printing companies offer custom sizing, but RareCustom allows you to pick your size with up to three measurements. This ensures that your shirts are going to fit you perfectly, which means more comfortable wear and less hassle for you.
Tips on Using Online T-Shirt Print Shop
Using an Online T-Shirt Print Shop would be very hard at first especially if you're used to going to print shops. Below are some tips that we hope can help you get more comfortable with using an online t-shirt print shop.
Keep Your Artwork Simple. Although your design won't be printed on the shirt itself, keep in mind that the logo or image you choose to use will be seen by many people. Therefore, you don't want to put too much effort into your design, since it's likely that few people will see it. Instead, keep it simple and try to create a design that will be easily recognizable by your target audience.
Add a Message to Your Design. If your logo or design is meant to be more of a message than a branding piece, then you might want to consider adding a slogan or phrase to your artwork instead.
Consider Adding Colors. While many people prefer to have their custom t-shirts printed in black and white, you can also choose to have them printed in a variety of other colors, including red and royal blue.
Keep Designs Small. Similarly, you might want to keep your design small, so that it's easy to see and recognize without being overwhelming. Small designs are also in the current trends as they can make the shirt look better and cleaner.
Test Out Your Logo or Design With Your Friends. When you're designing your logo or shirt, don't be afraid to test it out on a few of your friends or classmates before you release it to the public. This will give you a better idea of how it'll be received and enable you to make any necessary adjustments before you release your design to the masses.
Final Words
The best part about custom t-shirts is that you can make them for virtually any event, activity, club, or group, and they can be used multiple times in a year. Plus, unlike other apparel items, custom t-shirts are reusable, so you don't have to worry about throwing them out after one use. If you have an idea for a custom tee, or you're looking to start selling custom shirts to your friends and family, then check out RareCustom's online print shop as soon as possible.