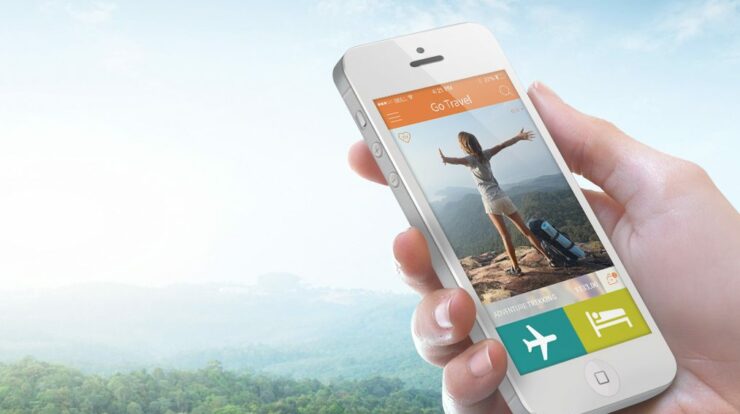 Nowadays traveling is becoming more popular every day. Well, there is no surprise, because traveling is a great way to meet new people, learn about various cultures and customs, and broaden your mind. For modern people it is extremely difficult to picture the times when organizing  trips has been a big deal. Just a few years ago, people needed travel agencies to arrange their trip. However, today all you need is a great well-thought travel app. A place you want to visit, a hotel to stay, food to taste, is in a few taps on your phone.
The main purpose of the guide application is to provide the necessary information for tourists and ease life while traveling. And since today people have more and more opportunities to travel abroad, such applications are becoming more and more in demand. As you have already guessed, in this article we will jump into topics of visit website and travel application development services as well.
Kinds Of Travel Apps And Reasons To Develop Them
The travel application's relevance for tourism can be explained pretty simply. Today when traveling, everyone always has a smartphone at hand, not a bulky laptop. Of course, the user can also visit the mobile version of the site, but it is the application that has solutions, such as the ability to notify about various promotions, access without a network connection, and integration with e-commerce systems for tourism. Thus, the choice in favor of a mobile application is obvious.
Nowadays there is a huge choice of travel apps for you. Needless to say that there are travel apps for basic needs such as buying tickets and booking hotel rooms. However, among them are apps which also provide tourists with important information about popular places and interesting routes.
Moreover, you can see cultural events apps. Here tourists can find information about cultural events and events in the city, as well as buy or book tickets for events such as concerts, exhibitions, etc.
It goes without saying that there are shopping guides apps. It is a collection of information about shopping centers, shops, markets, fairs and possible places where a tourist can go shopping.
Relevance To Build A Travel App Today
Considering today's world situation, you might think that there is no use in travel app development. Let's be honest, Covid has caught us off guard. All of our plans, including traveling, have been ruined. But do not be so pessimistic. In every situation, there is a way out. If you put your mind to it, you could accomplish anything. The same goes with travel app development.
Traveling is becoming relevant again, and there is no point to doubt whether to develop or not a travel application. Travel app development is in trend constantly, no matter what.
However, if you are still at a crossroads about travel app development, considering the pandemic situation, then think about virtual app development. Nowadays, there are apps which allow you to take a virtual walk through the streets of the city, hotels, restaurants and other places. Honestly, given the pandemic issue, that is an excellent idea to develop a travel app.
Virtual tourism considers the use of technology to provide further remote access to all sorts of entertainment activities including traveling, customs and art. The pandemic situation has given the travel industry some hard time, however, virtual tourism has saved the day. Thanks to virtual tourism, museums and sightseeing have the ability to keep in touch with the people online.
Do not be scared to take a step and try yourself in virtual travel applications. It is a well-known fact that innovations come from experiments, so it is important to keep in mind that your first acquaintance with virtual tourism may not go according to the plan. Even if this may occur, take it easy – if there was ever a time to face the obstacles while travel app development, then now is the time, as everyone is in the same position.
Steps to Build A Travel App
Travel app development requires you to get to the point of  the basic challenges. Thinking over the idea, forming the vision and determining how the application can be used. Besides, it is essential to consider the benefit for the client and business.
Next comes the analytics. Try to collect data that will help shape the concept. Study the competitors, analyze the market, customer needs and predict promotion. Analytics helps to set clear goals and draw up a work plan.
The next step is creating a trial version, preparing the initial design, determining the tools for implementing the application, and which technology stack will be used to create the travel app. The prototype helps to get the point of how the application will look like.
A design is created, all elements are drawn, and programmers write code. This takes up a significant portion of the development time. All modules are approved. Testing is carried out and the application is assembled into a working system.
The last step is launching. Use the tourism applications, place them on the sites and launch. Your work is considered finished when the application is fully functional.
Travel App Development Services
Another interesting question: what essential features should be included in travel app development?
First, recommending places to visit is one of the must-have features of the app for travelers. The application should display all the significant information about the best places to visit, including addresses, routes, opening hours, entrance fees, as well as reviews of tourists who have already visited these places.
Next one is places where you can eat is an equally important component of the travel app, since most tourists prefer to eat in cafes during their trips, without wasting time on self-cooking.
What is more, interesting places outside the city may also be interesting for tourists. Do not stop only at the sights inside the city. and go see places worth visiting outside the city, how to get to them and how long it will take to get there.
Embedded maps are the most important part of the travel apps. It is no secret that it is very difficult to navigate in unfamiliar places without maps. An offline map will be a huge advantage, as in some places (for example, in nature or in small villages) tourists may experience problems with accessing the Internet.
Do not forget about the translator. Although there are many separate translation apps, the translation feature in the travel app can be very useful. This function will help tourists without knowledge of the language not to get lost if they need to clarify something with the locals. As in the case of maps, it is worth making access to this function offline.
Weather information is also a pleasant bonus. It will allow tourists to be aware of the weather forecast in the city, choose the right clothes for walking, and plan visits to outdoor places wisely.
And of course, information about local clinics and hospitals. Unfortunately, no one is protected from getting sick on vacation or getting injured during outdoor activities. Therefore, the travel app development should contain information about the hospitals located in the city, their opening hours and how to get to them.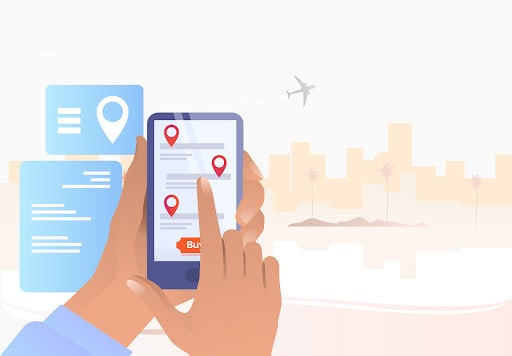 Final Words
Travel app development is an effective tool that helps to promote business services. It brings great benefits to customers, therefore, in demand. Integrating a travel app into a company's operations helps to attract more customers, improve relationships with them, increase brand awareness and expand the company's capabilities.