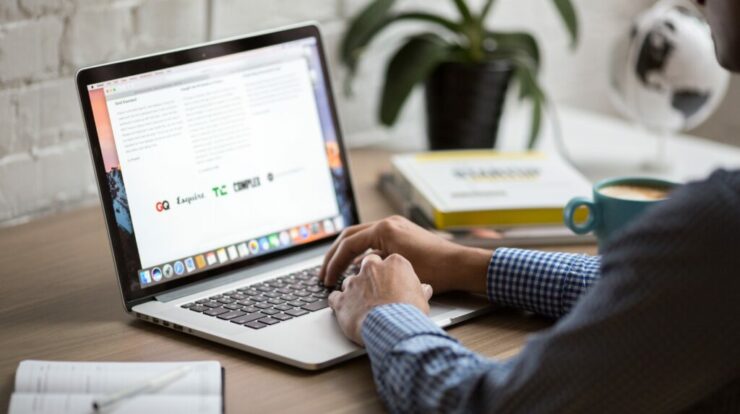 Your agency can build trust in your ad campaigns. The year 2020 was one of uncertainty, and it doesn't appear that much will change in 2021. Businesses are tightening their purse strings to weather the storm in these uncommon and difficult times.
How then can you persuade potential customers to put their trust—and money—in your agency's services? There is an easy solution. You must demonstrate that your company is a reliable source of legitimacy and trust amid all the uncertainty, which begins with devoting time to self-promotion. Start with these seven suggestions if you're seeking for doable strategies to establish your agency's trust with potential clients.
What are your potential clients looking for?
Let's face it, using an agency may be risky for most firms, especially when significant quantities of money are at stake. Therefore, all potential clients truly want to know when looking for a new agency to hire is whether or not you can accomplish the task they're asking for, to a high quality.
They naturally want to be able to comprehend precisely what your agency performs and how you might benefit their company as well. However, in such a competitive field, if you can differentiate yourself from the competition and convince potential customers that they can trust on your agency to do the task competently, you're already halfway there!
Top 7 Best Ways To Gain Trust In Your Ad Campaigns
Top 7 Best Ways Your Agency Can Build Trust In Your Ad Campaigns.
You must present your agency in the best possible light if you want to increase the number of clients on your client list. In real-world terms, that involves doing the following actions to establish your credibility:
1. Make sure your website is up to scratch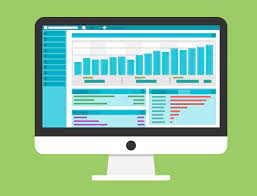 Consumers currently believe that a website increases a company's credibility by 84 percent. The truth is that an agency's website serves as its storefront and offers vital information about who your firm is and the services you provide.
Your website must be current and have a polished appearance in order to generate a good first impression.
The website for your agency has to have certain pages that are more strong than others. This is due to the fact that prospective clients are more likely to approach them directly in order to confirm your qualifications and have a better understanding of what your agency performs. These pages consist of:
The 'About us'/'Meet the team' page
By giving faces to names and personalities to bundled services, a smart "meet the team" website fosters a relationship with potential customers.
Everyone is aware that an agency would not exist without the individuals who manage it, therefore proudly display the people who are responsible for your incredible job. If you can accomplish it creatively, bonus points!
The case studies/customer stories page
Before hiring you, clients demand assurances about the calibre of your services. In other words, they need evidence that your company is really as fantastic as you claim. Also check  paid advertising strategy
Case studies and customer success stories from current clients may help with that because they are a certain approach to inspire confidence and trust credibility.
Prospects want evidence that your agency will do a good job before they spend their money in your services, which is why 87 percent of buyers in 2020 will study internet reviews for local firms.
Make your case studies page a who's who of your largest and greatest clients, and include photographs and statements to confirm your working connection, to assure future clients of your proficiency.
Don't be hesitant to go into detail about your initiatives, either; the more information and insight you can provide potential customers, the simpler their choice will be.
Knowing how much to charge your clients is one thing, but clearly and simply outlining your agency's price is quite another.
As soon as a potential customer enters your price page, be sure to provide immediate value to them in order to establish credibility. That entails giving a straightforward and condensed summary of all the crucial and in-demand services offered by your company. A useful tool for communicating this information is a services matrix. This is another method to gain trust in your ad campaigns.
Alternately, you might decide not to disclose your pricing. If so, you could want to use a contact form instead.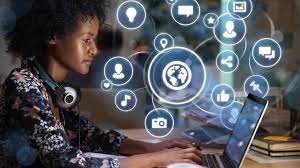 Building a community around a brand and enhancing trust are two benefits of keeping a robust and active social media presence for businesses.
54 percent of shoppers, according to study, research items on social media before making a purchase. Therefore, it is likely that prospective clients looking for a new agency would use social media in their search.
Keep your current and potential clients informed about your agency's daily operations by sharing amusing stuff from the workplace and appreciating the job that you have been accomplishing. It also acquaints potential customers with your company and the people who are carrying out the task.
As you work to establish your agency's social media presence, keep the following in mind:
Select appropriate social media platforms for posting
Share information that will demonstrate to potential clients that you are aware of their problems.
Make use of your social media presence to share the ideals of your organisation.
Be truthful and open with your supporters.
Always interact with potential customers
This is your opportunity to polish if you manage a social media marketing company!
3. Get officially certified in as many areas as you can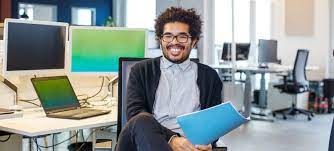 The power of knowledge. The job you perform for your clients will be better, and your firm will become more reputable, the more knowledge your staff has. This is another method to gain trust in your ad campaigns.
You or your team may get a variety of recognisable marketing credentials for nothing at all. These courses are intended to help anyone upskill and cover important topics like social media marketing and advertising.
The following are a some of the most well-known marketing certifications:
Ads certification from Google
Certification for Google Analytics
Certification for HubSpot Content Marketing
Blueprint for Facebook
Twitter Flight Training
4. Source customer testimonials & showcase your work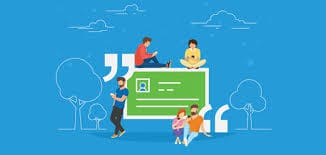 In today's market, social evidence plays a significant role in the purchasing process. In fact, before deciding to trust a local business, buyers examine an average of 10 internet evaluations.
Testimonials are your hidden weapon if you want to convince potential clients that they need your agency's assistance. Why? Because they become your most ardent supporters your greatest clients. Additionally, they may be applied in a wide range of formats to raise the reputation of your organisation.
This is another method to gain trust in your ad campaigns. Website testimonials are one approach to establish trust and highlight your agency's accomplishments, as we previously discussed, but they may also be used as part of your agency's broader messaging.
As an illustration, customer reviews make excellent social media postings. They may also be included in email signatures and proposals that you send to clients.
Showing off your work on your website is a great method to demonstrate to potential clients exactly how you operate and shows that your business can keep its commitments.
Remember to only highlight your finest and most recent work, and make it a point to support your accomplishments with verifiable evidence and outcomes.
5. Invest in an agency directory listing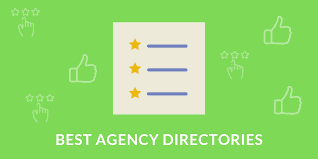 Happy customer testimonials are crucial for establishing an agency's trustworthiness, but occasionally you also need to look into where clients go to evaluate other services. Here's when a reliable agency directory could be useful! Also check proofreading software
Both customers and agencies can benefit from using a digital agency directory since it can save time and cut down on the amount of searching that is required to discover each other. This is another method to gain trust in your ad campaigns.
In case you weren't aware, Digital Agency Network is a comprehensive directory of the world's top digital marketing companies. Become a member of DAN to be featured among the top professionals in the field of digital marketing.
6. Pick your marketing toolkit wisely
To properly service your clients, you'll need the appropriate toolkit (as well as your own agency brand). This is another method to gain trust in your ad campaigns. Choose solutions that are functional and efficient but also provide some advantages, like an affiliate network for recommending new clients or agency pricing that is specifically tailored to your company model.
You may also improve your reputation by taking use of some SaaS providers' exclusive features and agency collaboration programmes. For instance, Sendible, a supplier of social media management tools, offers a co-branded service, allowing you to rebrand their application with your own logo.
It might take some trial and error to locate the perfect tools for your company, but once you do, and they enable you to simplify the client services you provide, your agency's reputation will increase.
There aren't many things that compare to having a meaningful discussion with someone, especially if you have the expertise to solve one of their problems. This is another method to gain trust in your ad campaigns.
So why not think about imparting your expertise to people who might benefit if you are an agency owner in a position of authority or knowledge? You might start by joining Facebook Groups for professionals with similar interests and giving away your services by responding to their queries.
Other acceptable methods to promote your business and establish trust by demonstrating knowledge include guest blogging, participating in webinars, and participating in podcasts. Also check TD Ameritrade login
Wrapping Up
Agencies can establish credibility in a variety of ways. The key is to use your agency's specialisation to differentiate yourself from the competition, whether it's via the use of social media to build a community around your brand, soliciting glowing customer testimonials, or joining a renowned agency network like DAN.