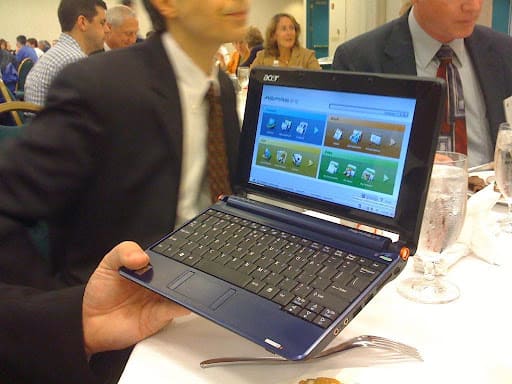 The demand for mini laptops is growing. What could be the reason? Why are people crazy about small laptops? Are standard laptops outdated? Big-sized laptops are still valuable and have their own importance. But, tiny ones are compact, durable, portable, lightweight, slim, and as powerful as their own giant ancestors.
Discover why the demand for mini laptops is growing at a fast pace
#1. Innovative Features
Also called ultra-laptops, netbooks, and mini books, mini laptops feature a USB port, built-in webcam, smooth touch screen surfaces, removable keyboards, and an SD Card reader. Unlike their big-sized counterparts, they can offer some impressive perks like they can be used as a hybrid tablet, various folding configurations, writing pens, and accessories.
#2. Noise Emission
Unlike large models, these small products make less noise due to the use of fans inside them. They lack heat dissipation. You will hear no noise during operations. This leads to enhancing your experience as a working professional, student, or casual user.
 #3. Size
Netbooks typically come with screen sizes ranging from 7-inch to 10-inch. They are far easier to carry wherever you go. Ultraportable tends to pack with a screen size of 11 to 13 inches. If the smallest laptop is your choice, then go for a notebook. Remember that most small laptops do not consume more room in comparison to an academic binder or business folio.
 #4. Flexibility
Flexibility is another reason that prompts business professionals and students to go for small laptops. As a user, you can instantly check your documents, and emails, browse through the internet, play games, and perform creative tasks (if a bigger screen is not required) work on the go. The best is these devices offer several innovative parts and features that support multiple devices like Wi-Fi and Bluetooth.
#5. Long Battery Life
These mini-notebooks with efficient battery life can run for 8 to 12 hours on a single charge, depending on how you use them. The hyper-efficient battery life of ultra-small devices is powered by industry-leading technology that can keep you productive and entertained anywhere.
Certain activities like streaming and video playback can eat up more battery life than reading your important text documents. "fast-charge" cords are a plus of the device that can fully charge the battery in less than an hour.
 #6. Durability
The subnotebooks are durable as they can be fully closed. This protects the keyboard and screen. Since some entry-level models are designed especially for school goers, they come with spell protection and durable cases. Also, the weight and size help secure them when moving.
#7. 2-In-1 Laptop
Many small laptops are available in 2-in-1 models. Also known as convertible laptops, they are 2-in-1 tablet portable computers that offer features of both tablets and laptops. They feature a stylish design with a choice of stain-resistant fabric top cover. They are efficient and use less power. When choosing a 2-in-1 mini laptop, select Yoga 6 (13" AMD) by Lenovo which offers Energy Star and EPEAT Silver certification. This eco-friendly model has an Aluminum Top Cover.
 #8. Portability
Portability is another reason for the growing demand for small laptops. Due to their compact size, they are your best portable companion. Unlike those heavy and bulky products, they can be easily carried wherever you go. So, these small products are best for those who travel frequently.
#9. Price
A new version of popular tech requires a bigger budget. But the case with mini-notebooks is otherwise. The models that students use for classroom work are affordable. Spend a couple of hundred dollars, and you will get a system to steam, write and do web research at your fingertips.
 #10. Power Consumption
Small computers generally consume less power than their big counterparts. On Average, a mini laptop consumes 10x less power than traditional machines. As a consequence, you will have to pay less electricity every month.
Bottom Line
While bigger laptops can be a better solution, you can choose a mini laptop over them. If you are conscious about your budget and don't perform creative tasks, then go for mini laptops. They will be the best fit for your usage. Also, they are much lighter, and more powerful than their predecessors for work or entertainment. Affordable price is a plus for small products.