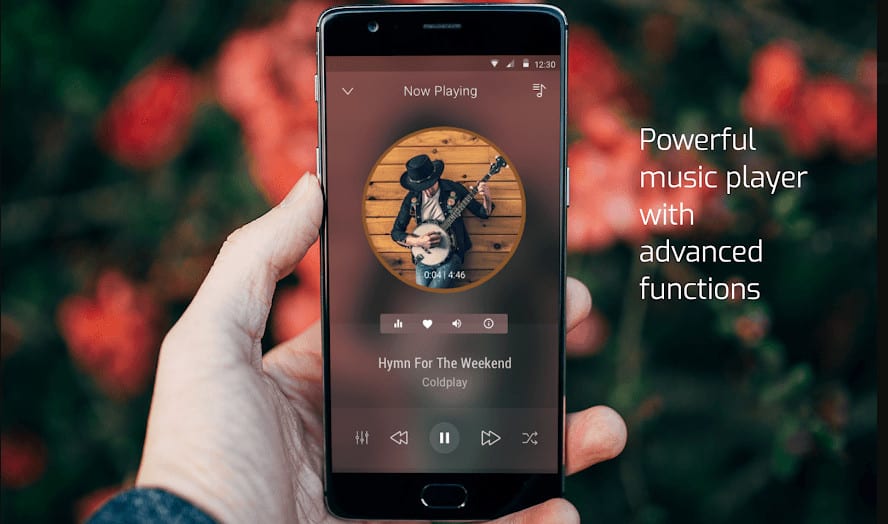 These days, many music folks might shift to some Free Music Streaming Services Apps Like Spotify, Pandora, Apple Music, and Google Play Music. But there are still some folks who keep hanging to the collection of their music media because the streaming isn't enough for them.  If you, too, have a media collection that isn't doing right for you, then check our exclusive picks of the best Android Music Player App on the android. So, here we go with our best Android Music Player App list. 
12 Best Android Music Player Apps Free and Paid
When it comes to having the best Android Music Player App you can use on Android devices, you don't need to rely on a few simple music apps. If you want to go beyond simplicity, then here you will have a plethora of options. We cover all the stuff for you, from simple cloud-based music streaming apps to customized and featured loaded music player apps. So, let's enhance your music experience by using these apps.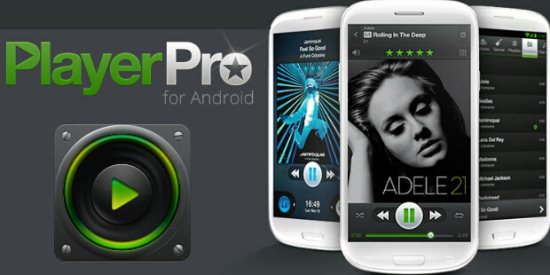 The PlayerPro music player app is another crucial Android Music Player App with impressive features and a simple-looking interface. The simple interface makes it further easy to use and you can install accurately for more customization. 
Along with music, it also supports playing videos, android auto, rare tend band equalizer and Chromecast support, widgets, various audio effects, and some fun little features. PlayerPro music player also supports Hi-Fi music and can obtain the demo for just $4.99.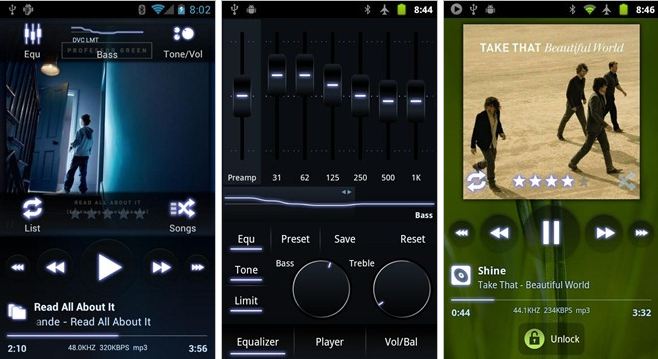 Poweramp Music Player is the best go-to music player android apps for a lot of Android users. This has unique themes and a sleek interface, which you can download from the Google Play store. This music player app also includes many music playback features, including crossfade, gapless playback, and supports enormous playlists along with the Android Auto support. You will also find customized settings, tag editing, and widgets.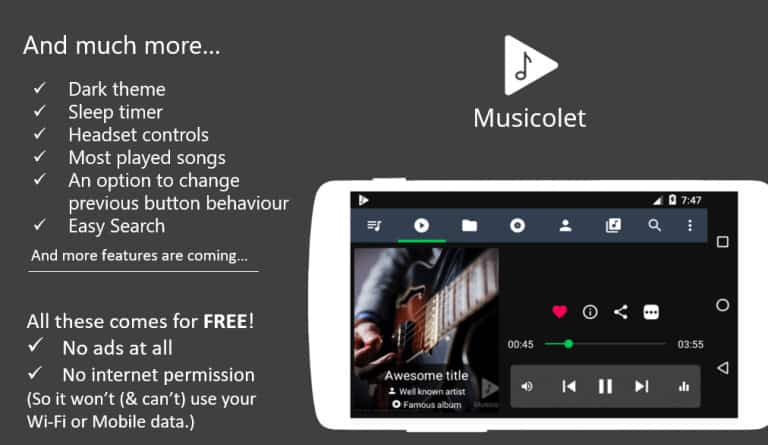 This is one of the no-BS music player apps and has a lot of necessary features, including a light UI, small APK size, and offline experience. The music app also features multiple equalizers, multiple queues, a tag editor, supportive widgets, embedded lyrics, and folder browsing. 
This would be the most idealistic option for music enthusiasts who need a music player app that plays music without the extra stuff. Best is it's entirely free so that you can enjoy music with no in-app purchases.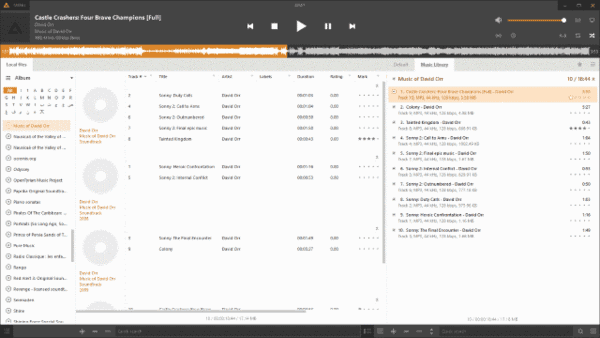 AIMP is another fairly android music app player that supports most common music file types, including FLAC, MP4, MP3, and many other music files. The music folks also get the host themes, customization options, and much other fun stuff like that. AIMP has volume normalization, HTTP live streaming, outstanding equalizer, and sets up the essential music player apps. Moreover, the app also has a desktop version if you want to shoot two devices with a single app.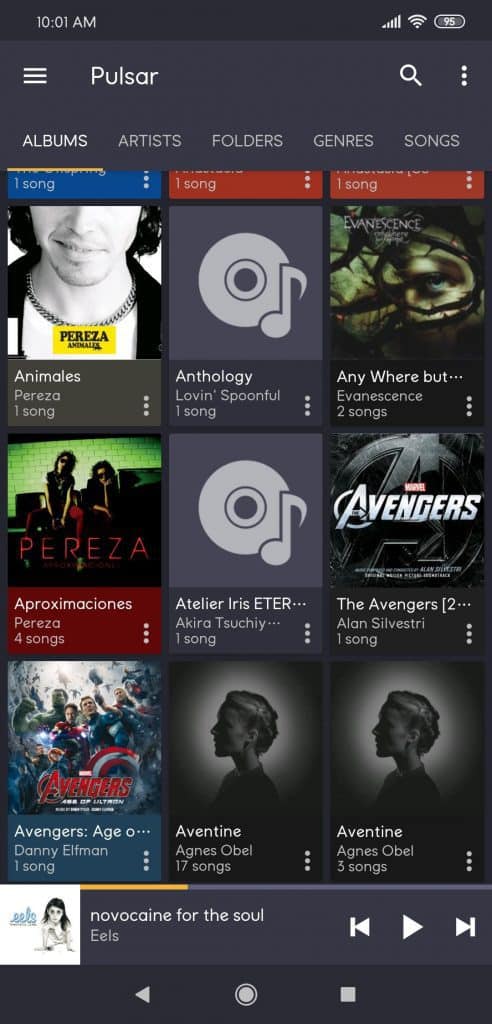 Now, this is the best Android Music Player App that you can access now. From material design, gapless playback, tag editing, smart playlists, last. FM integration, scrobbling, and sleep timer, you will have all these amazing features. It's an excellent option for those people who want minimal music app players. 
However, its pro-version is also inexpensive and only adds a few more impressive features. The most impressive thing is it's both a free version and the premium version is ad-free.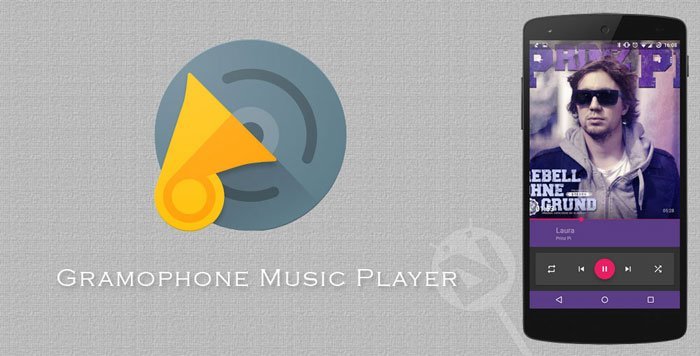 The phonograph is an ideal open source Android Music Player App. It accounts for itself as a lightweight, simple interface and easily accessible by the users. Besides that, it features an elegant material design UI. To the top of this, you can find a plethora of themes so you can change the music as you desire. 
The users will also get features like a tag editor, FM integration, playlist feature, a home screen widget, and many other features. This would be the most idealistic option to listen to your favorite songs without getting anything falling in the way. Meanwhile, this app's good thing is it's available to music folks with no in-app purchases with the Google play pass.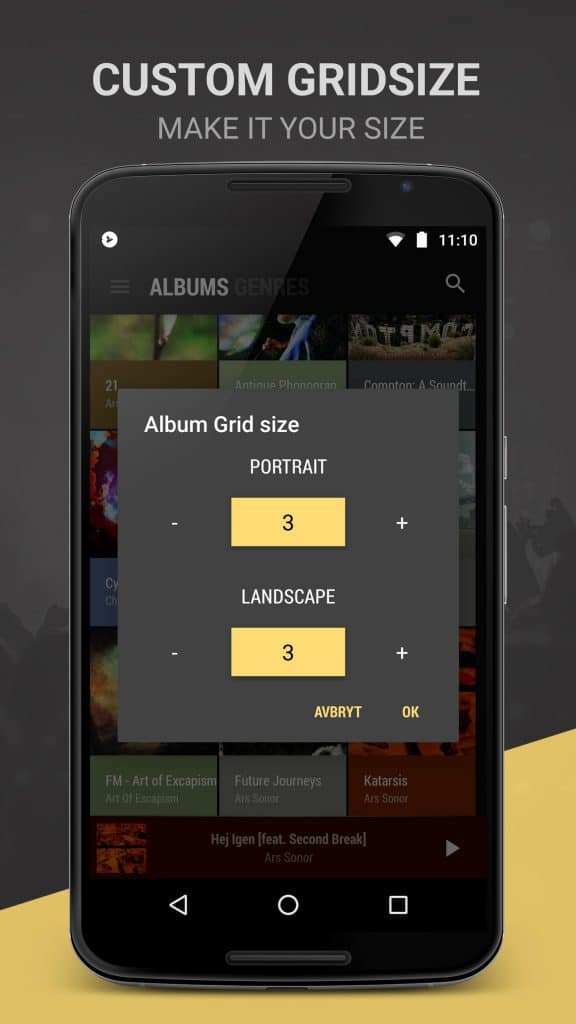 BlackPlayer EX is another elegant and simple music player app. The individual can customize and operate on the tab structure. On top of that, it has scrobbling, widgets, equalizer, no ads, ID3 tag editor, themes, and support for regular music files. It has a fantastic option for the music folks of minimalism and simplicity. 
In the meantime, its free version has little interrupting bare bones while its paid version provides far more impressive features. Fortunately, its pro-version isn't expensive so you can enjoy your favorite stuff at reasonable costs.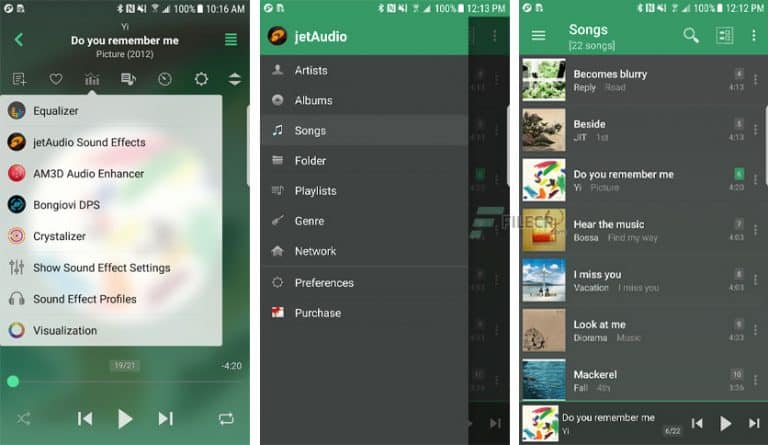 JetAudio is a favorite android music app player for android users because it has various impressive yet straightforward features. This music app player features a variety of audio enhancers that are available as distinctive plugins to enhance your music experience. 
On the flip side, it comes with an equalizer and simple music effects such as tag editor, bass boost, widgets, and even MIDI playbacks. The free and paid version is quite so identical; the only difference is ad-free and has impressive themes.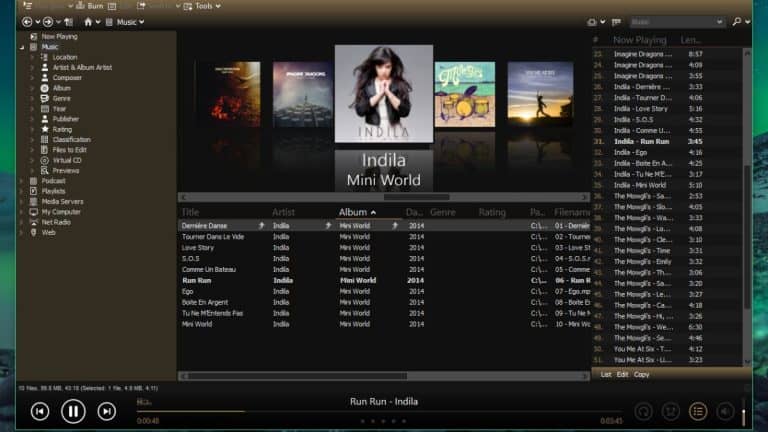 MediaMonkey is the best Android Music Player App player who has a ton of features, including some organizational features like podcasts, audiobooks, and the ability to sort some songs searching with composer names. 
Also, the app has some basic stuff like an Equalizer, and it can sync your music library from your PC to your phone on the wi-fi network. But, it has a bit of a complicated setup but supports impressive features that make it one of its kind. 
Neutron music player app is another accredited Android Music Player App player that is popular among people. It has various features, including a 32/64 audio rendering engine that strictly depends on the android and iOS. This helps to have music sound better and clearer. 
It also has various features, including unique file types, host other audiophile features, and a built-in equalizer. However, it is a bit expensive but still suitable for android phone users.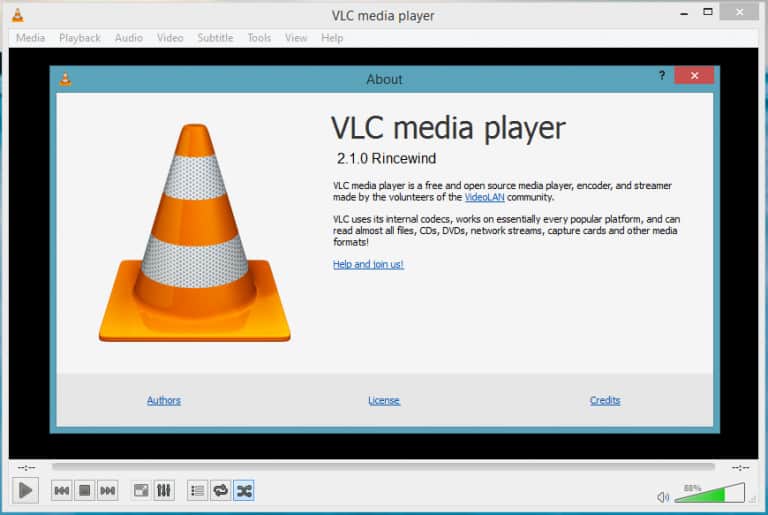 Last but not least, the list is VLC for Android. It is reliable and features tons of video, audio music file type, and MKV, FLAC, MP4, and OGG. Plus, the media junkies can quickly access the internet for streaming live music here. It also allows disk shares and supports DVD ISOs along with multi-track and subtitles. 
You will have bare-bones that interrupt you in the free version, but that would be ok for listening to music for free.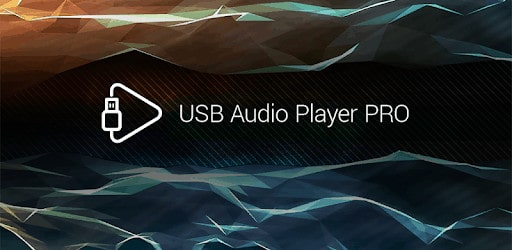 This app is the king of its music apps. USB Audio Player Pro works efficiently as a music audio player and comes with a little extra gapless playback, UPnP support, a 10-band EQ, and an attractive, supportive UI. 
This music app can support only up to 32-bit, 394 kHz with support for DSD, MQA, FLAC, SACD, and tons of audio codecs. Plus, it works explicitly excellently with the USB DACs and the HiRes DACs like you in the LG smartphones. Although its pro version is quite expensive, it still is the best music app player. 
Also, Check :
Final Words: Android Music Player App
Listening to the favorite music anytime, anywhere, can improve your mood within a second. Now you have the list of best Android Music Player App that you can install on your smartphone and enjoy your music stuff with no hassles.