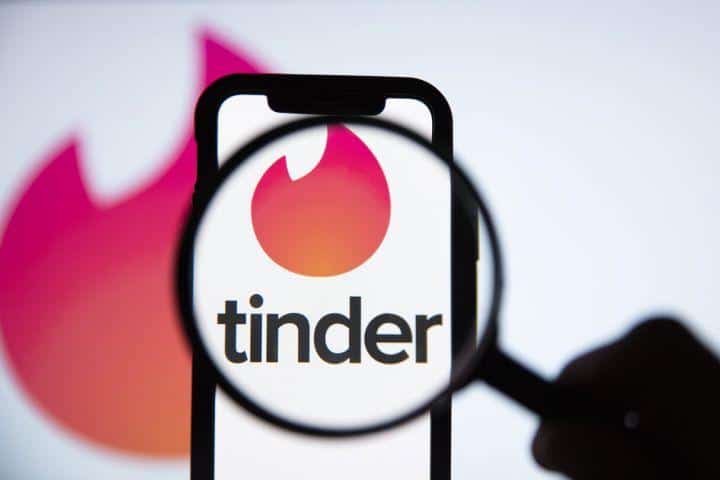 About Apps Like Tinder: With the advancement in modern sciences, technology has literally taken over all aspects of life. In fact, it has been ruling our personal lives now. People prefer talking on phones rather than seeing each other in person. This has relatively restricted our outdoor gatherings and has made us quite introverts. However, on the other hand, much convenience has been offered in our lives, and communications have become more accessible. So, jumping into the bandwagon of the modern era, people have started online dating now.
Many are more comfortable finding a suitable match for themselves. And it is the best way to make it possible for shy people to find a better match for themselves without interacting with anyone in person first.  So, to cater to people, many dating apps have been introduced. Amongst many, one that quickly comes to our minds is Tinder. Tinder is by far one of the top-rated and widely-used dating apps. The app is available in almost 190 countries and has almost 50 million avid users. The best part about the app is the language convenience that it offers, as the app is available in around 40 languages. 
Apps Like Tinder – Best Free Dating Apps 2021
However, if you belong to a country that doesn't support Tinder, or you have gotten tired of it and want to use other apps like Tinder, you always have the chance to find better alternatives to Tinder that are best to cater to your need. So, if you are also looking for apps like Tinder and haven't come across any worthy of replacing Tinder, then worry not. In this article, we aim to offer the best Tinder alternatives that work just like Tinder even better. The best thing about all these Tinder alternatives is that they are compatible with android and IOS both. 
1. Match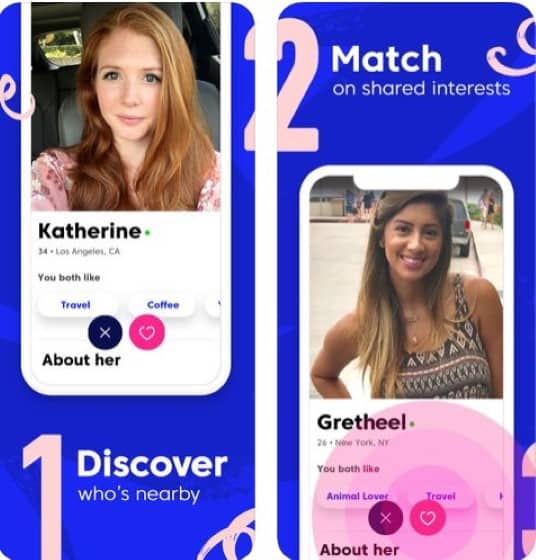 Match.com is the most reliable alternatives to Tinder. It is even older than Tinder and has been offering matchmaking services since then. The app lets you find the right option by filtering out the unnecessary ones. The best part is it provides potential suggestions based on your mental compatibility. 
2. Bumble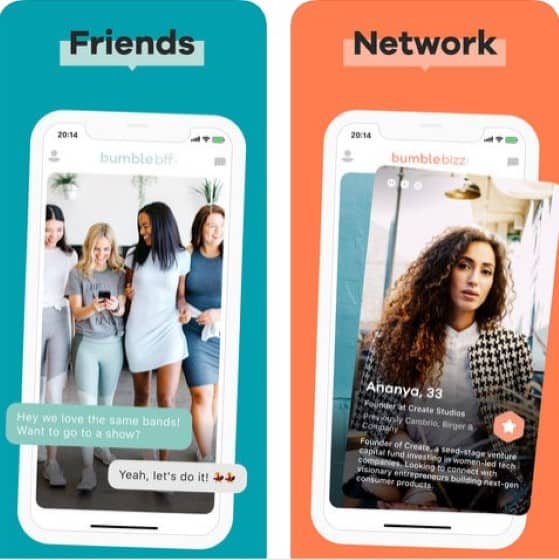 Bumble is downright one of the best apps like Tinder and proves to be the best Tinder substitute. The app proves to be heaven for women, as they restrict all the vulgar messages and only let them strike up a conversation. Like Tinder, the app also offers profiles of potential matches that you can either reject or accept. The app proves to be the most successful by creating the women starting a conversation strategy, as a woman will only DM you if she is really into you. 
3. Coffee Meets Bagel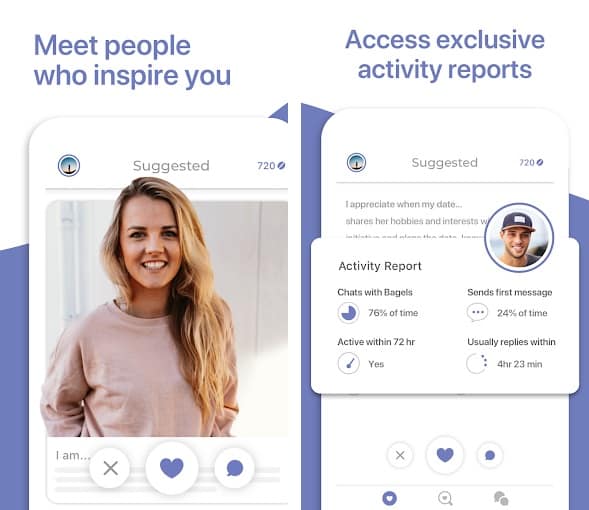 So, As interesting as it may sound, it is one of the best apps like Tinder you can ever find. The app, unlike Tinder, makes the process of finding the right partner relatively easier by helping women receive suggestions from guys who were already interested in them. It works by offering 21 potential matches called "Bagels" to guys. The guys either fancy the option or pass it on. Afterward, the app does the rest of the work by curating the potential matches and offering women high-quality matches. The app saves women from wasting time on unnecessary dramas and dealing with perverts.
4. eHarmony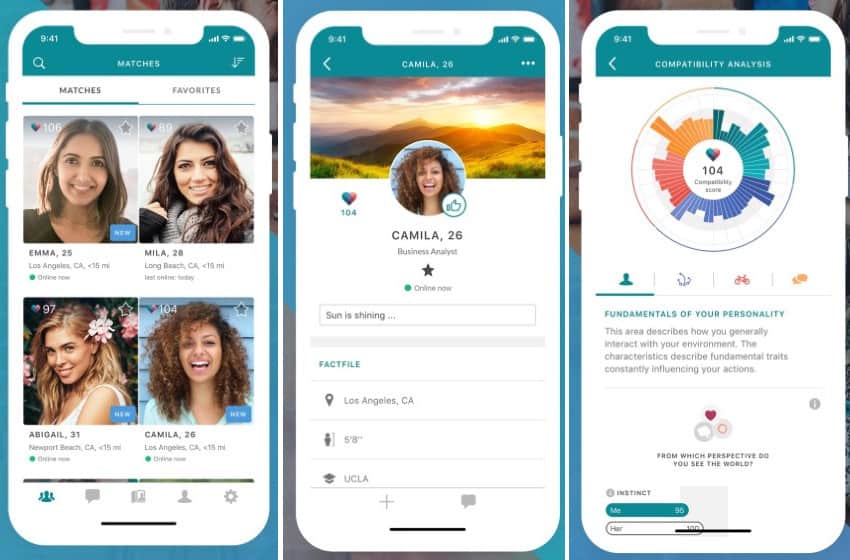 eHarmony is yet another best option for those trying to find apps like Tinder. The unique part about the app is its scientific approach to making the dating spree more successful. The app offers Compatibility Matching System technology to match a couple based on their 30 dimensions of compatibility for ensuring a successful relationship. So, it is perfect for those looking for a long-lasting relationship/
5. OkCupid Dating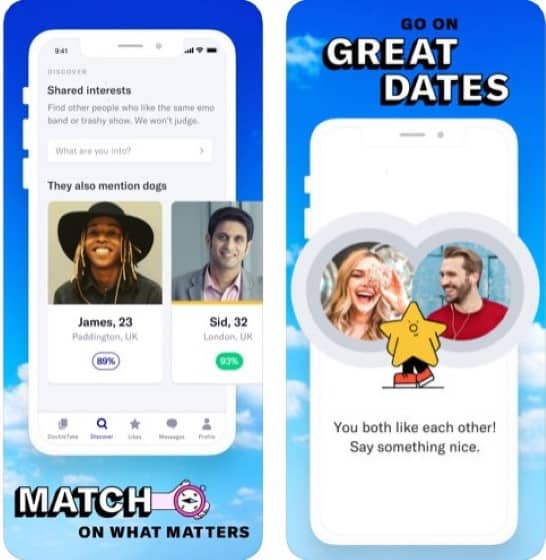 OkCupid Dating is one of the most refined apps like Tinder. The best part about OkCupid Dating is that it is not focused on your looks only. The app has explicitly stated on their website, "You are more than just a photo." The app lets you find a partner based on your qualities, interests, hobbies, perspective about life rather than judging others based on their looks. 
6. Happn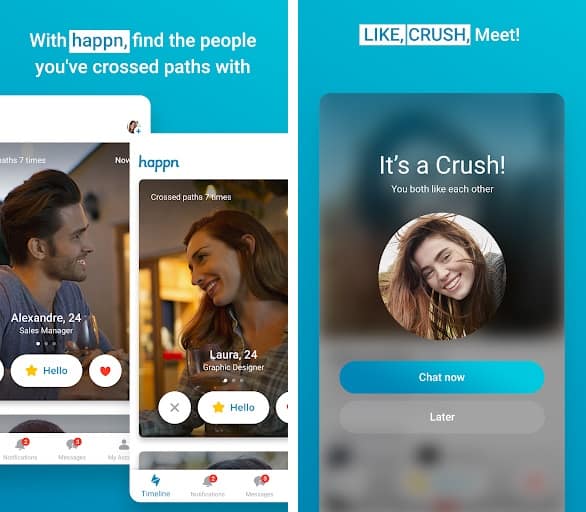 Happn is yet another impressive Tinder alternative. The app makes the dating process more manageable by showing profiles of people sharing the exact location or living near you. This is why the website's tagline states, "Find the people you have crossed path with." Though for some people, boundaries don't matter, many are reluctant to go beyond. So, the app proves to be the best option for those who don't like to go beyond.
The app works by offering you potential data that you can either select or reject. Upon selecting, you can chat with them. Similar to Superlike on Tinder, the app also has a feature called a crush. It tells others that you are interested in them. Sounds a bit embarrassing to you? Well, in many cases, it enables miracles to happen. 
7. Hinge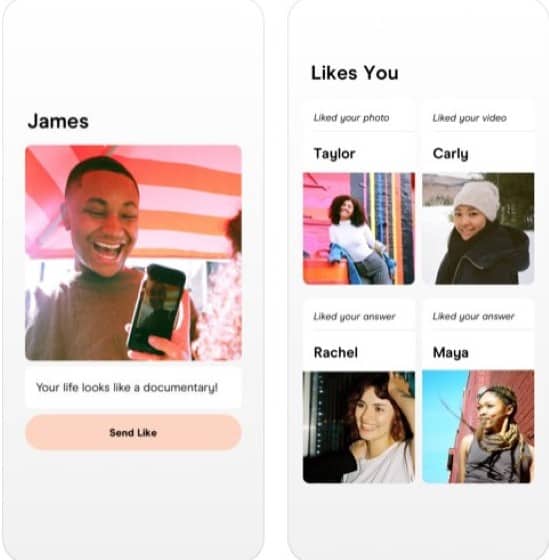 Hinge is yet another similar to Tinder app. Previously, the app focused on setting you up with a mutual friend; however, now, like Tinder, it has become an extensive app to help you find the right person for you. The timeline-Esque profile page lets others like the specific thing in your profile to let you know what precisely they like in you. Unlike Tinder, the app is pretty straightforward and offers more control over your profile.
8. Plenty of Fish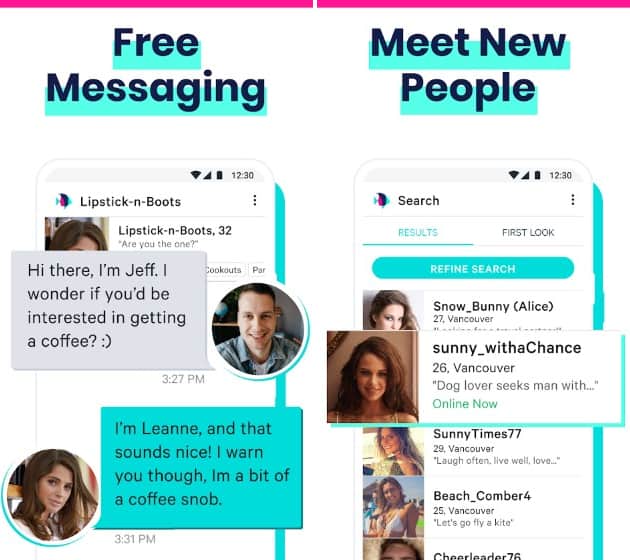 Plenty of Fish is yet another exciting Tinder substitute that offers lots of options. The app potentially hosts 150 users and is widely popular for free and letting others have many checking options. However, the app is not ideal for replacing Tinder, as there are many fake ids, thereby lowering the quality chart. In addition to that, the app is restricted to UK, US, Australia, and certain countries in Europe. 
9. Skout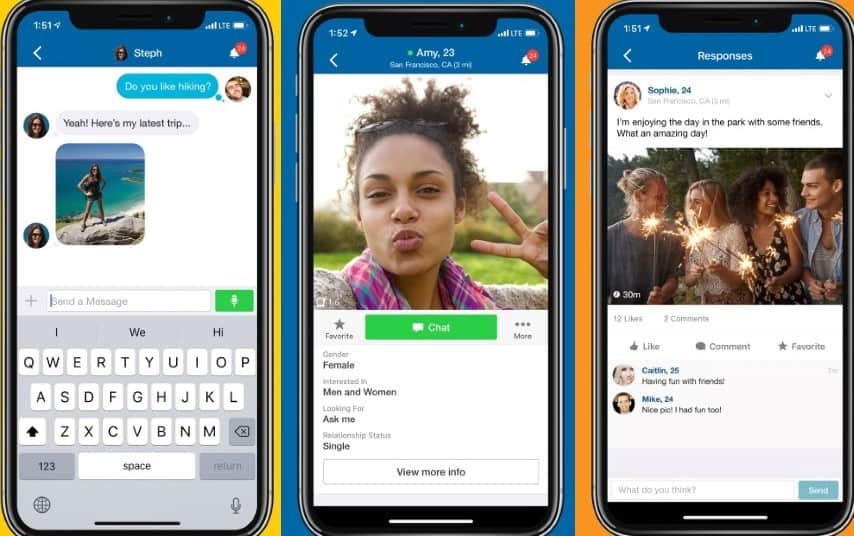 Skout is yet another option on the list of apps like Tinder. The app offers suggestions that you can like or dislike. Upon liking, the conversation goes on. The Live Broadcasting feature lets you watch each other life. The app is not for finding love interests only, but also perfect for making new friends also. 
10. Truly Madly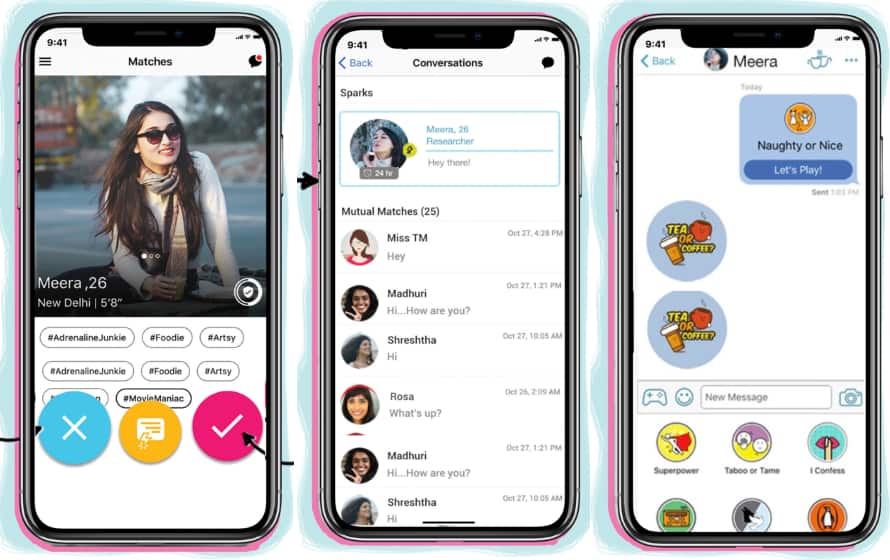 Truly Madly is one of the best apps like Tinder for finding the right person. The app proves to be the Tinder substitute in India. The app closely observes your choices and sees the perfect choice with the help of a matching algorithm. Its fantastic feature "Spark" lets you send personalized messages to people you like, letting you garner their attention. The app is also reliable, as it verifies all your other accounts before allowing you to make a profile. The best thing about Truly Madly is that all the videos and photos are screenshots proof, so now you won't have to worry about privacy issues. 
11. Grindr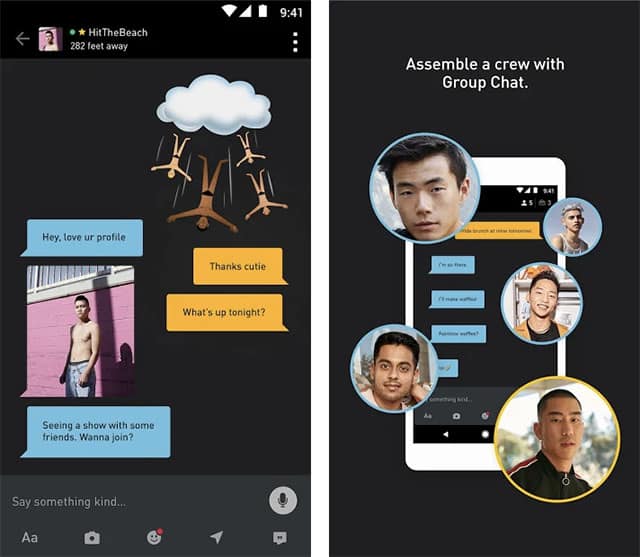 Next on this list of apps like Tinder is Grindr. The app is for the bisexual, gay, queer man group. It lets them meet people sharing the same interest as theirs. The app eliminates the guessing part, thereby finding the perfect match for you relatively more straightforward. 
12. Zoe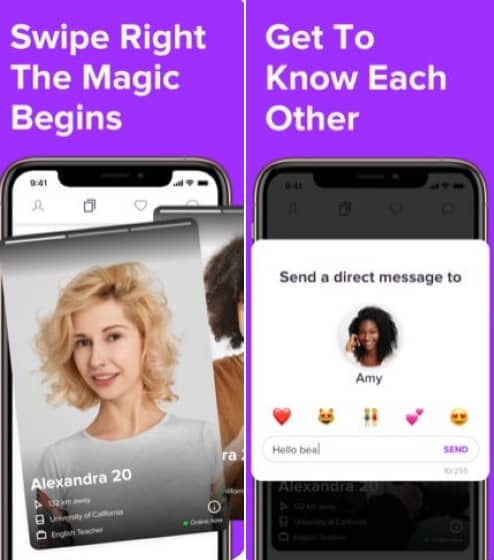 Zoe is another option that is almost similar to Grinder, but it is exclusively for lesbian, gay, and queer women. The app has a specific personality test, letting you have a meaningful relationship with your partner. If your area of interest matches with the other person, you will have a higher percentage. 
13.

NuIT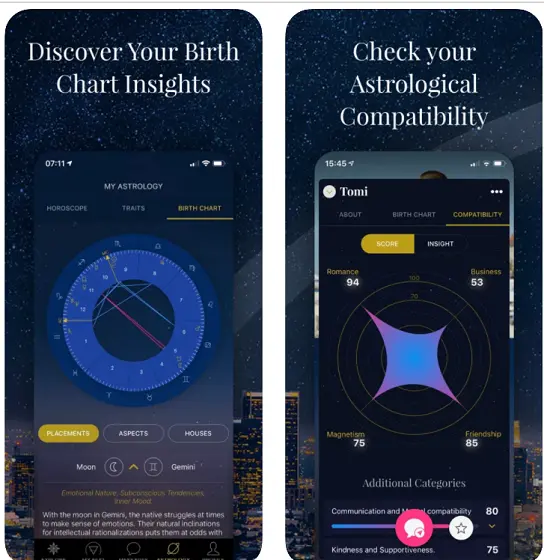 NuIT is the last option that we have on the list. The app is specifically for those looking for a long-term relationship. It also takes astrological aspects into account, and it offers 4 categories: romance, business, friendship, magnetism. You are supposed to add the birth details, and the app shows the astrological chart and later translates your traits into cosmic personality traits, making it easier for you to attract the like-minded lot. 
14. Raya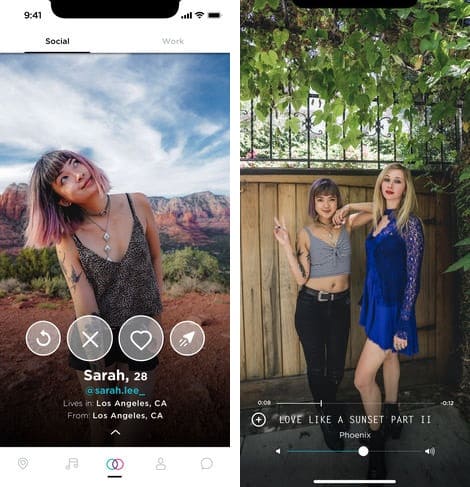 Raya is mainly for those who are private and introverts. It is a personal, membership-based networking app, making it possible for you to find the perfect match without creating much fuss about it. The vetting process makes it slightly high-end and hosts a lot of celebrity accounts also. Thus, if you think you have got what it takes to be on this dating app, create an account and find the perfect partner for yourself. The app, however, is restricted to iOS users only.
Download iOS
15.

JUAMO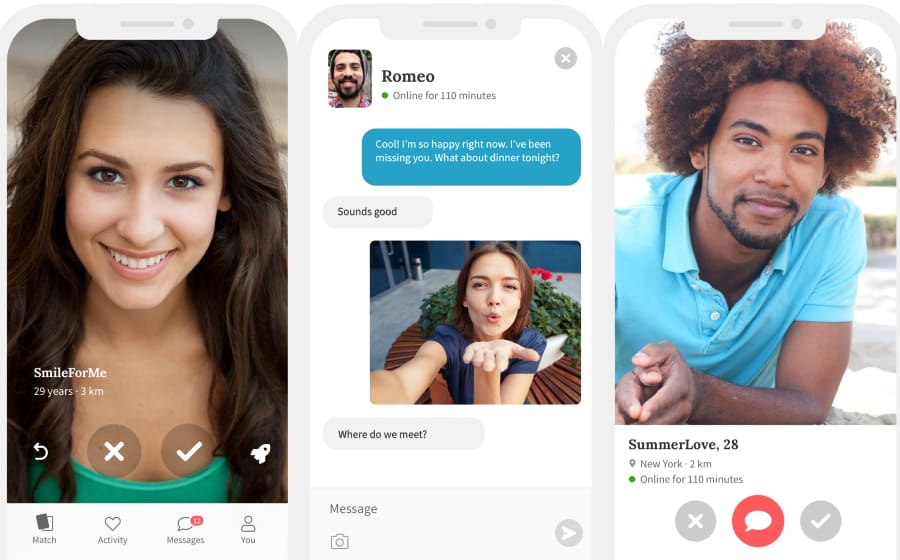 JUAMO is the next option on the list of apps like Tinder. The app offers most of the features for free. You can quickly hunt for your perfect match and later hit the conversation with the ones you find interesting to talk to. The feature "Superlike" notifies others if you have liked their profile. The paid version is also there that offers more features.
16.

The League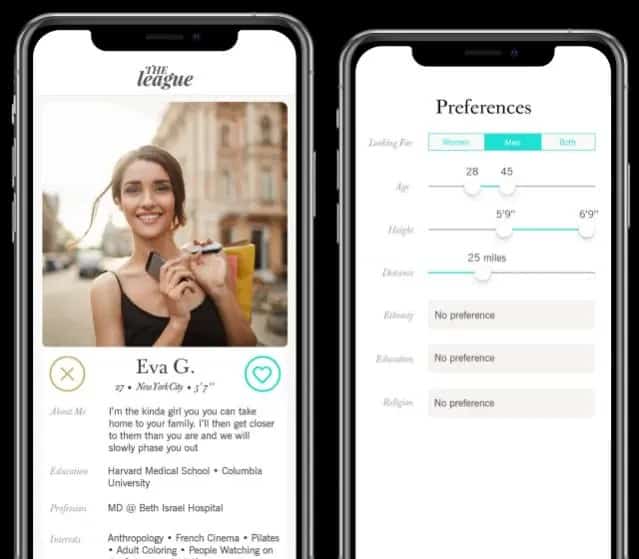 As the name suggests, The League is for those out of the league of common people and want to date professionals who are winning at life. Hence, if you are one of those who are engrossed in work and don't have enough time for activities, the app is certainly for you. In addition to that, the app has a vetting feature that makes things easier for you. You can also set your criterion and profession for others to see if they come up to your dating criterion. 
17. HER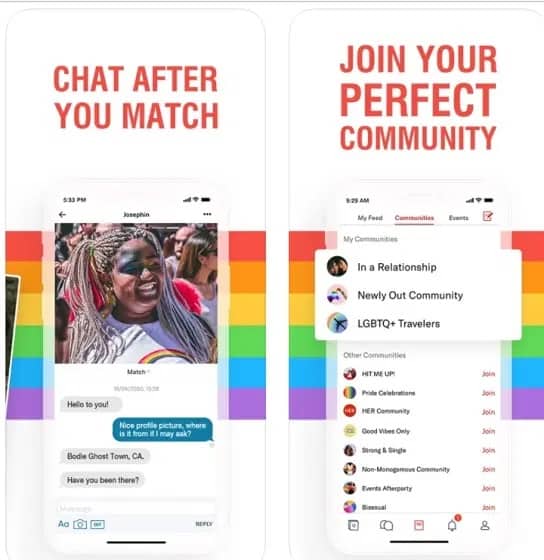 If you are looking for apps like Tinder that are trustworthy, HER is for you. The app is the best alternative to Tinder for the LGBTQ community. It keeps the community posted about the LGBTQ events happening around. Additionally, it hosts LGBTQ parties in 15 cities, making it easier for the district to find a better match.
FAQs
Is it possible to hide identity on Tinder
Yes. You can do that by tapping on your profile, choosing Settings, and turning off the switch next to Show me on Tinder.
Is it possible to have a private Tinder

?
No, there isn't any, but you have the option to hide your identity. 
Why is Tinder hosting fake profiles?
Well, many don't want to show their identity. Others are there to flirt. These factors make it hard to tell authentic and fake apart.
Also, Check :
Final Words:
With all these apps like Tinder, you can find better alternatives. Choosing the perfect one is entirely subjective and based on your area of interest and perspective about dating. If you're looking for a casual relationship, there are tons of options where you can pass the time. If you are looking for a long-term and healthy relationship, these options are the best for you.