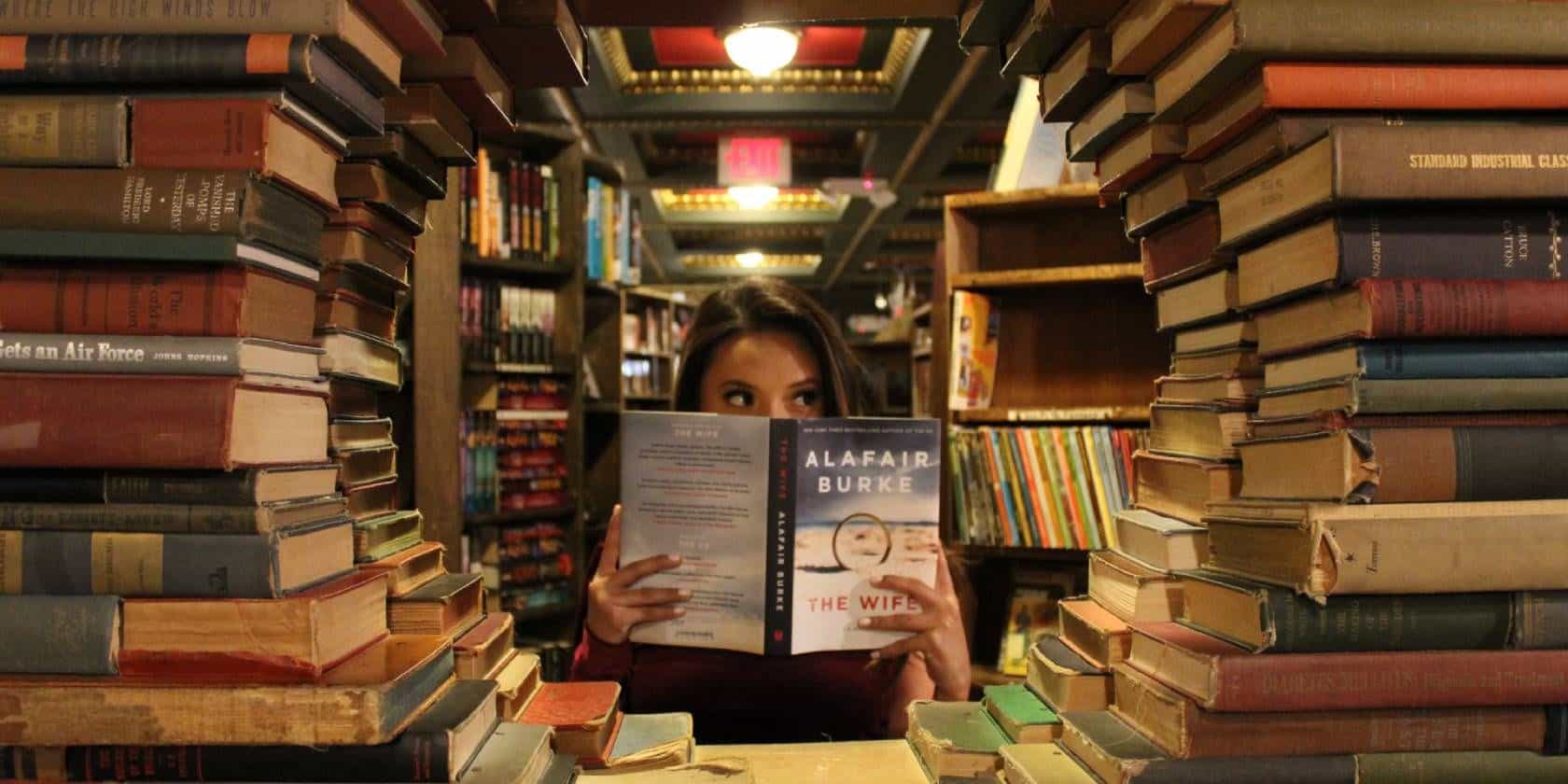 Book reading would never go out of fashion. Reading makes one stay updated; it enhances one's personality. Moreover, those who read never get bored and always have something on their minds, as books are great to stirs one's imagination. In modern technology, where machines have replaced manual work, it is impossible not to have anything for book lovers online. So, to cater to bibliophiles, different websites and apps were introduced to read and hoard knowledge. Amongst the various apps, Blinkist is one of a kind. With the collection of about 4,000 bestselling nonfiction books, the app proves to be a haven for the booklovers. All the micro books are available in text and audio format and take only 15 minutes to upload. 
However, the app is not entirely free. The freemium version only offers a pre-selected blink, and the premium version costs around $12 per month, which is relatively expensive. In addition to that, the books are available in only English and German. So, if you are looking for better Blinkist Alternatives that are cheaper than Blinkist but work efficiently like Blinkist, the article is for you. 
Blinkist Alternatives 2021 For Best Free Book Summaries
All these Alternatives prove to be a better Replacement for Blinkist, as they have curated lists, intuitive audio listening, and provide tracking functionality to make your reading experience better. So, let's get started. 
12min is yet another better-looking Blinist substitute. The app is pretty much similar to Blinkist in terms of intuitive UI and attractive features. Moreover, the app, like Blinkist, contains micro books that can be heard and read. The app offers lots of convenience by being available offline, and the curated list makes the hunt for finding a needed book further easier. 12min is free, but the premium version is also available for $49/ annually. The best part about the app is its versatility in language, as it is known in English, Spanish, and Portuguese. All these features make one of the best apps like Blinkist.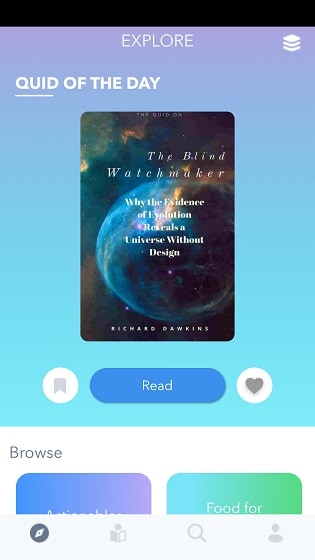 Quiddity is yet another Alternative to Blinkist. The app offers pretty good insight into famous nonfiction books and claims to have an extensive library of over 150 summaries. The app keeps upgrading itself every week. The app contains books on subjects like self-grooming, science & technology, and psychology also. All these books are available in audio, video both. Also, the app is for free. Unlike Blinkist, the app doesn't have many collections. However, it still has better quality decent books that make it one of the recommended Blinikst Alternatives.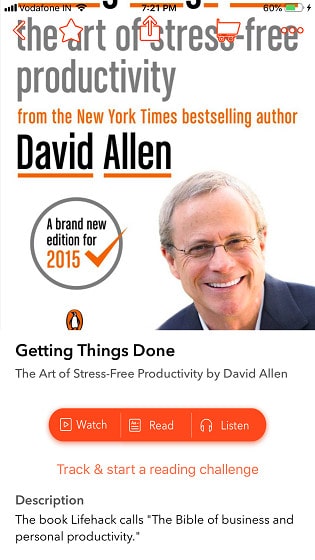 So, the first option that we have on the list of Blinkist Alternatives is StoryShots. The app hoards books of different genres, including management, history, science, communication skills, and economics. Apart from that, it also has a broader range of summaries of books from different genres. Moreover, the app keeps itself upgraded and keeps adding new books, so you always stay posted. Finally, the app gives freedom to its users to either listening or reading their favorite book. 
The app is free, but the premium version is also available just for 2.49. Moreover, the app has an attractive UI, and the books are available in a catalog. The only downside is it being flooded with ads. Otherwise, all these features make it the best replacement for Blinkist.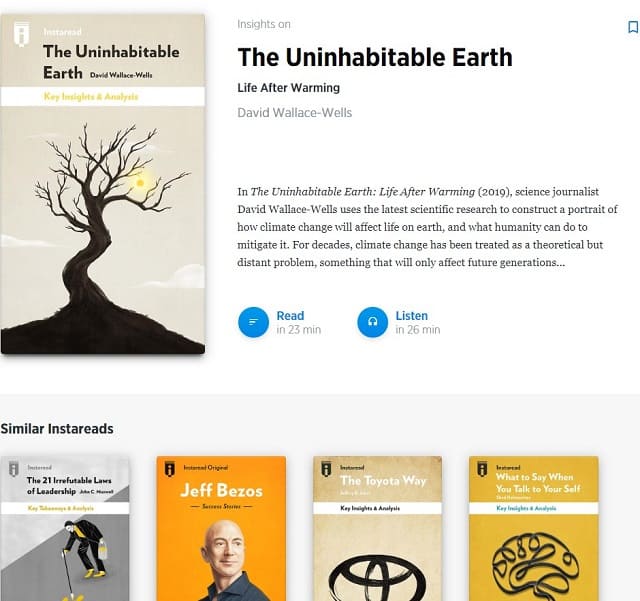 Instaread is one of the high-end and best Blinkist Alternatives. The app's aim proves to be the best alternative for those mainly interested in reading nonfiction. The app contains 800 categories of bestselling books, making it one of the most acceptable alternatives to Blinkist. 
Besides having nonfiction books, the app keeps New York Times Magazine to keep you updated on current affairs, and it also has originals on crucial topics and famous people, which is the best thing. The app offers reading and listening options both. Moreover, it offers seven days trial, after which you are supposed to pay $4.99/ month or $89.99 annually, which is not way much. Being compatible with Android and iOS and available on the website, it also proves to be the best Blinkist substitute.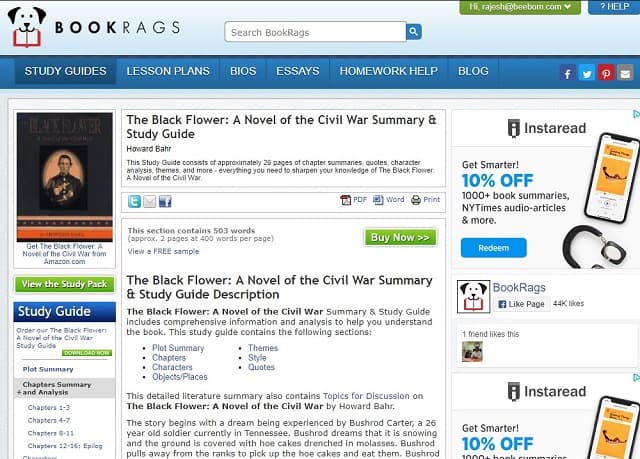 BookRags is yet another app on the list of best Blinkist Alternatives. The app is by far the best for offering help on essays and lesson plans, and it proves to be the best resort for both students and teachers. The app has a free and premium version. The freemium version offers limited features, and the premium version costs around $19.99/ month. Unfortunately, the app has an unattractive interface, and the UI is also a bit dry. Otherwise, it is the best substitute for those yearning to read educational stuff.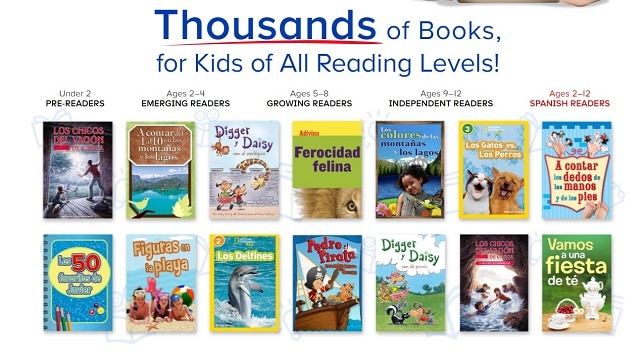 ReadingIQ is yet another app working similar to Blinkist, even better. The app has a whooping 7000-award grabbing collection of books. The app is perfect for kids, as it contains a story that they can read or listen to. In addition, the parents can keep a record of their kids' reading progress. Moreover, the app is well-sync with the school curriculum and does quizzing to enhance students' reading faculties. All these features of ReadingIQ make it one of the best Blinkist Alternatives specifically for kids.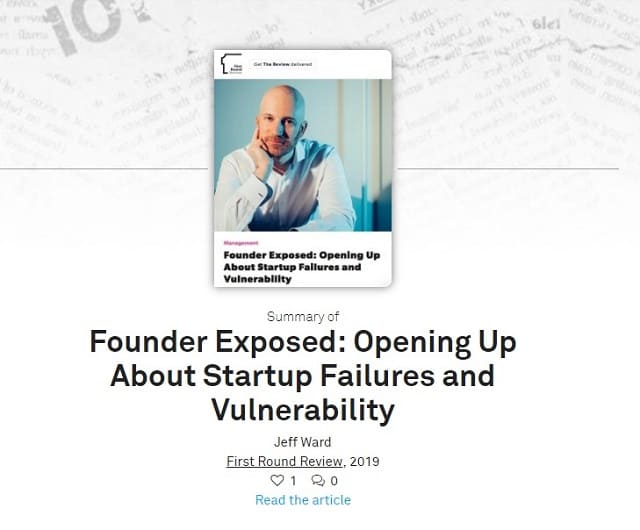 If you are looking for a more personalized reading experience, then getAbstract is one of the perfect Blinkist Alternatives for you. The app is known to have a massive library of over 20,000 nonfiction books. Moreover, compared to Blinkist, one needs only 10 minutes to be over with the accessible summaries. The app is perfect for students and familiar readers. It has a generous 350 Categories, making it one of the ideal picks. In addition to that, its interface is user-friendly. Unlike Blinklist, it has great versatility in the language section. It doesn't have a free version, but its premium version isn't expensive either, as it only costs $5.99.  
Next on the list of recommended Blinkist Alternatives is Snapreads. Be it having an extensive library or an impressive interface, Snapread is the best in every sense of the word. The app contains books from notable writers from all fields, and it also gives an impressive analysis of these books that hardly take 15 minutes to cover. The best thing is Snapreads closely observes your choice of books and sends recommendations accordingly. With $14.99/ month, the app is relatively pricey, but it is worth every penny.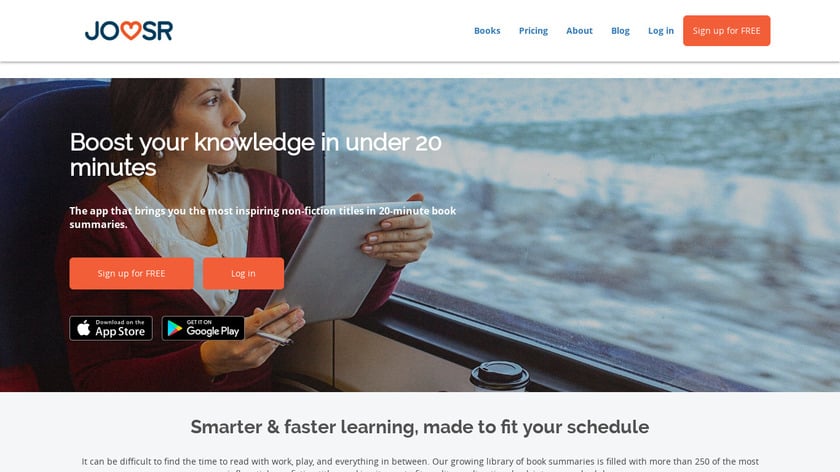 Joosr Book Summaries is by far one of the convenient Blinkist Alternatives. From fitness to crucial current affairs, it has got you covered with the interesting summaries of your favorite book from your favorite authors. Its free version lets you read limited ebooks, but the premium version has got many books to offer. Though it is relatively less intuitive, it is still the best choice that you can get for6 only.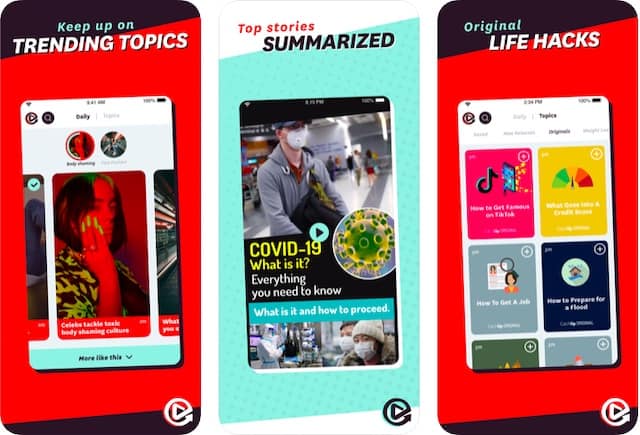 CatchUp is the next option on the list of Blinkist Alternatives. The app is known for its impressive interface and readable format. It offers offline services, and the quality of the books is also better. The app provides 7 days free trial. After that, you have to pay $89.99 annually, quite expensive, eh? However, if cost is not a big deal and you are looking for fine apps like Blinkist, CatchUP is undoubtedly the best option.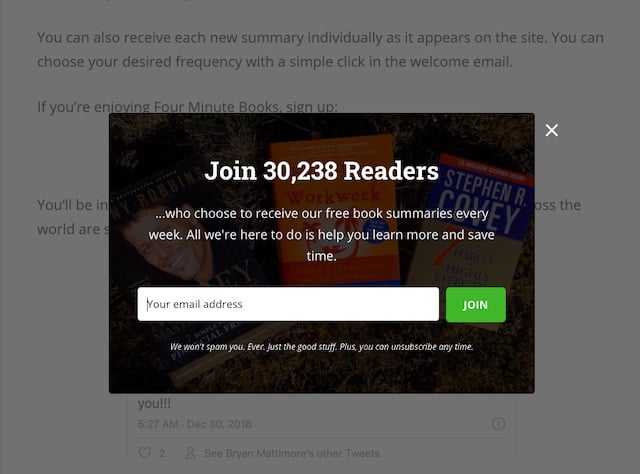 It is the last option on the list of recommended Blinkist Aalternatives. The app is best for those running short on time who want to land a cursory glance to learn things. The app has a pretty decent collection of 800 books, and every summary is precise, accurate, and readable. The best part is it provides an analytical review at the end of every book, making sure you get the gist of the book.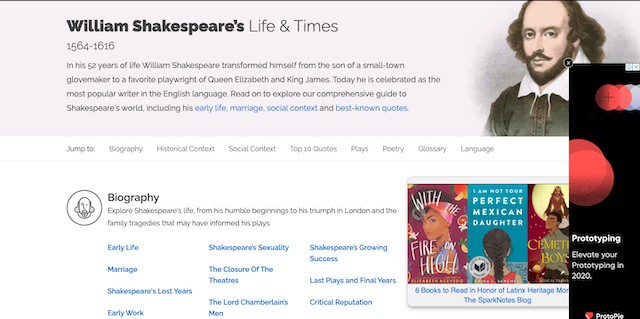 Who doesn't know about SparkNotes? It is one of the best and the most famous Blinkist Alternatives. The app is specifically renowned among literature students with almost 500 literature guides, as it offers insightful analysis and readable summaries of their favorite novels and dramas. The quizzes further step up the game. The app also has a customization option; you can easily adjust the font size to your choice. The app offers 30 days free trial. After that, you are supposed to buy the premium version for $4 annually. 
FAQs
Is there any free Blinkist Alternative?
Yes, there are many—StoryShots, Four Mint Book, 12mint top the list.
Which amongst Audible and Blinkist work better?
Audible offers an audio version of books, and Blinkist is meant to offer summaries. The decision of which is better is solely up to you.
Yes, it has a plethora of books. So, it is worth it. However, if you are not satisfied, Alternatives are always there also you can check Blinkist Review.
Also, Check:
Final Thought:
So, with all these Blinist Alternatives, our hunt for finding better options comes to an end. We hope these alternatives are enough to satiate your hunger for finding reading material. We have made sure to include all such options that are economical and are quality-wise better.