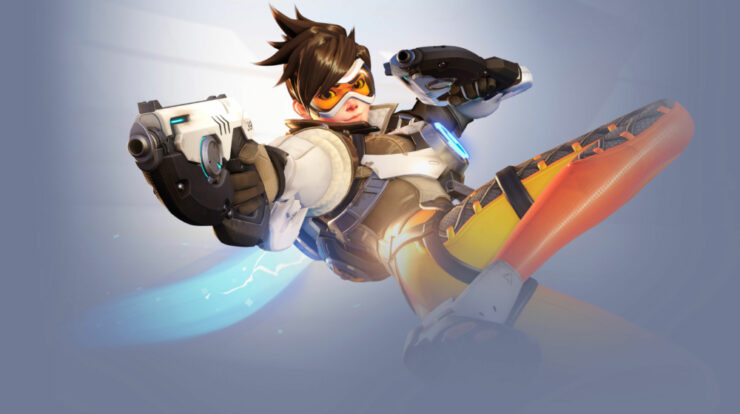 Have you outgrown your existing BattleTag? How about changing your Overwatch username but can't find an option to do so in the game? This article will teach you how to easily change your Overwatch username and create a cool new one. Overwatch has to be one of the most well-balanced team shooters available. If you don't like cartoony graphics and get along with others, this 6×6 objective shooter provides some of the greatest fast-access action in any game. It's a Blizzard game published six years ago and is still as popular as it was then. It's one of the only shooters I've ever played that isn't dominated by shotguns or snipers and has a place for every type of player. This is still the game to beat, second only to Apex Legends, with a wonderful cast of characters, some inventive maps, superb weapons, and effects (in my opinion). You might believe it's time to change your username if you've been playing since the beginning. This is how it's done.
How To Easily Change Your Overwatch Username?
The primary challenge with changing your username is that you do so through the Blizzard portal rather than in Overwatch. Because this is a Blizzard game, it uses the complex and, to be honest, unneeded Blizzard account gateway on its website. Remember that you can only change your BattleTag once for free before having to pay for the opportunity again. Here's how to go about it.
1 – Access your Blizzard account.
2 – From the left menu, choose Account Details.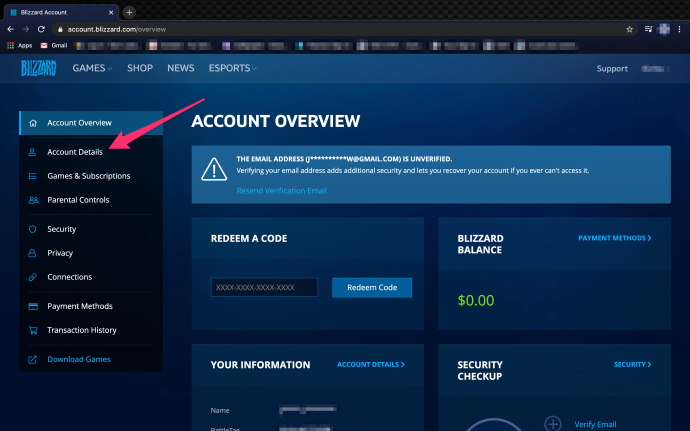 3 – Scroll down to BattleTag and choose Update.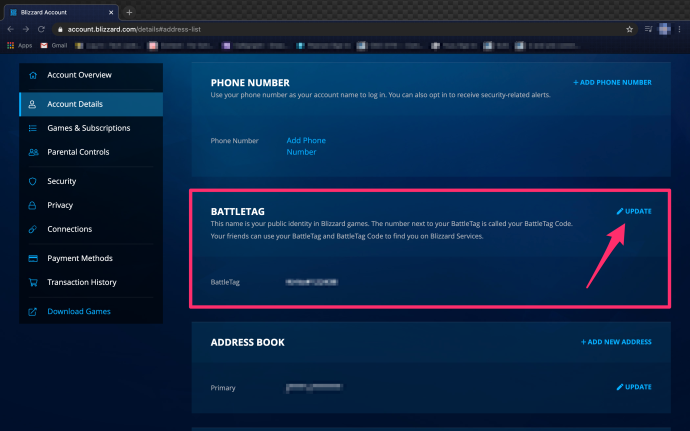 4 – Change the name.
5 – Click Change BattleTag.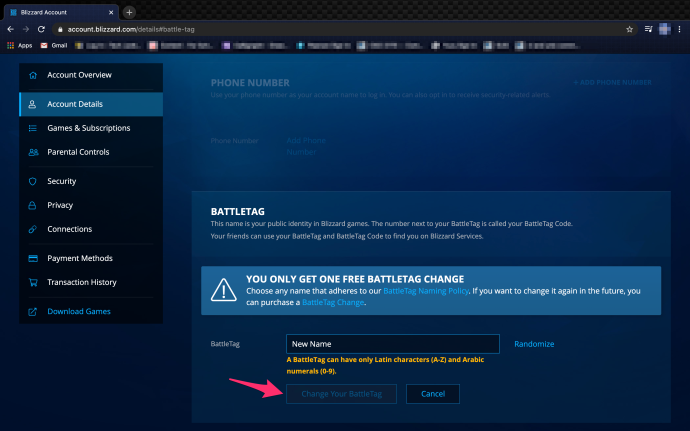 After a few moments, your change will be reflected in the Overwatch, and you'll be able to play with your new username. As previously stated, you get one free change, which costs money to make another. So you'll have to spend $10 to change it again after your free change. This has to be one of the most irritating monetization attempts imaginable, considering it costs Blizzard nothing to allow you to change your name because the system is already in place. This is a random fee designed to extract money from you.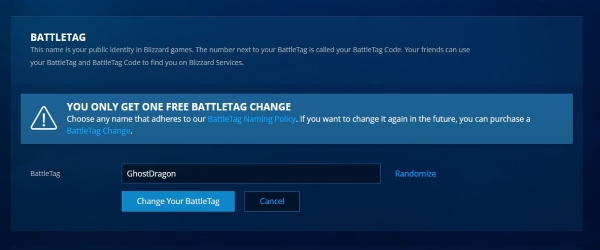 Choose A Username For Overwatch
In Overwatch, there is a lot of rivalry for cool usernames. Some of the finest names I've ever seen in a game have appeared, so coming up with anything unique will take a lot of work. However, with the correct imagination app, you might come up with anything in no time. When it comes to gamer names, I recommend planning ahead of time. We constantly need them for the next game, so making a list of the greatest ones you see is always a good idea. A notepad next to your computer, a digital notepad on your phone or tablet, Post-It notes, or whatever works for you. Write down cool words or names to use as inspiration. Then you may select something as soon as you need it. Coming to your Overwatch username is far more gratifying than copying someone else's.
Check @Reapernames
While it appears that the Twitter account @Reapernames is no longer active, it was created solely to track usernames. Reapers frequently have the most creative names, and this is where you can find some of the greatest. Most will, of course, be taken, but you may use them as inspiration to put your spin on a name or term you notice.
Check Tumblr
Who doesn't go to Tumblr when they need to be entertained? For a while, this Tumblr blog tracked Overwatch usernames. The owner took a break from posting for a bit, then resumed. There are a lot of historical usernames on this website, some of which may be free now, or you may use others as inspiration. In any case, there are some good ones here.
Use A Game Name Generator
Game name generators are a motley crew. Many are good, while others are simply mediocre. I prefer to use a couple for most games when I can't see anything on my name pad. I tend to use SpinXO or Jimpix, but plenty more good name generators are available.
What's Your BattleTag?
Changing your Overwatch username is a challenging method. Most games enable you to do it from within (for free); however, Blizzard games use your BattleTag throughout their full range of games, so you must do it there. Because you only have one free name change, you must be very careful about what you change it to. At the very least, you now have a few ideas about how to create something cool. What do you think about your usernames? Tell us about it in the comments!