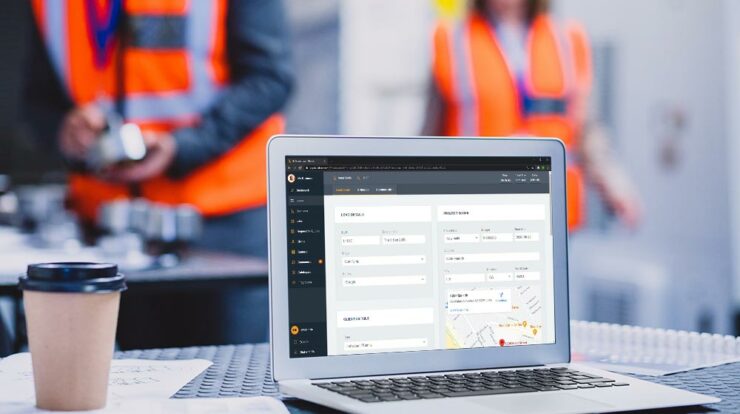 Due to a collection of the top construction project management software available today, individuals and businesses can manage their assets and daily operations. Such types of software are critical in assisting people in managing their enterprises more effectively and efficiently, resulting in improved business administration.
Additionally, such software assists in automating specific administrative processes, streamlining estimation and billing, and simplifying planning and scheduling. They handle workload assignments, centralize document management, and encourage real-time communication and problem resolution.
Top 12 Best Construction Project Management Software For Your Business
Now, let's have a look at the review parts of the construction project management software that we've chosen from credible sources.
Procore has been actively discussed in recent years as a construction management software. This is due to the high-quality features and the efficiency of the project management team. Procore enables construction organizations to manage several construction projects with unprecedented insight.
To ensure the quality & safety of the data, real-time threats and data access are addressed. In addition, Procore includes financial management, time management, and others that enable it to be the industry's leading construction project management software.
Procore also offers accounting integration, budget monitoring, work costing, contract administration, change orders, commercial, contractors, RFI and submittal management, and residential and subcontractor management. 
Oracle aconex is a cloud-based construction management solution that enables the connection of large-scale construction and engineering projects. Aconex is widely regarded as the best option for managing information and processes across numerous projects and assignments.
Aconex is heavily involved in project controls, document management, workflow management, quality management, bim management, and safety projects, offering insight into projects, bidding, analyzing data, and estimating quotes.
Oracle aconex, one of the top construction project management software, includes several features such as budget tracking/job costing, change orders, contract management, commercial, contractors, residential, accident reporting, rfi and submittal management, and subcontractor management.
CMic is a good option if you're looking for a program that makes it easy to process the data at your fingertips. It is essentially a platform for the development of construction software. To keep the contract and revenue, it does everything from budget planning to drawing management and cost forecasting.
When you use CMiC, your team members will be seamlessly connected, and you will have more control over how they operate. As a top-notch piece of construction management software, CMiC keeps you on track toward your project's objectives and budget while also boosting your bottom line.
Control of several subcontractors and suppliers is one of CMiC'sCMiC's key capabilities. It also integrates with accounting software. 
The best construction estimating software? Use HeavyBid now and reap the benefits of better business management. Yes, HCSS solutions classify HeavyBid as a solution for estimators and construction firms. With this software, you can estimate and bid on civil construction projects in various fields like underground mining and pipeline building.
With HeavyBid, you can input data quickly, generate estimates, compute quotations, evaluate quotes, calculate and elaborate structures, consider production history, and transfer information to the parties concerned in building project management projects.
The budget tracking/job costing, change orders, and contractor and subcontractor management are all included in HeavyBid'sHeavyBid's construction management tools. 
For the cheapest all-in-one solution to managing construction projects, we thank Contractor Foreman. As a corporation, you can start at $49/m for the entire company to quickly and easily make plans, estimates and invoices, submittals and change orders, POs, Bid management, and client portals.
You can save thousands of dollars compared to other systems because there are no PER-PROJECT FEES. In addition, it is possible to use Contractor Foreman with QuickBooks and simultaneously do so on a mobile device, tablet, or PC.
This software has been updated with new features. Accounting integration, budget tracking/job costing, change orders, contract/license administration, estimating, subcontractor, commercial and contractor management, and CRM are other features available through this platform.
Fluix is another excellent piece of building project management software to keep in mind while planning your next endeavor. It is a little piece of software tailored to the needs of growing contracting firms. With this software, you can save all of your project documentation in one place. Furthermore, this software can be accessed anytime, even if disconnected from the Internet.
For example, Fluix lets you redline drawings, attach progress images, make notes and comments for speedy approval, collect data from remote activities, analyze the performance across the sites to identify bottlenecks and risks, and eventually increase the company's efficiency.
Numerous reports may be generated using Fluix, including RFIs (Request for Information), Change Orders, Submittals, Quality Checklists, and Timesheets. Change orders, contract management, mobile access, incident reporting, offline access, and RFI and Submittals are all included in Fluix. 
ConstructionOnline enables you to manage your construction projects more efficiently, intelligently, and effectively. That appears to be the software's motto.
ConstructionOnline is a construction management software application developed by UDA technologies that have consistently been ranked as the best by review sites. Due to the extensive functionality, some of the world's most significant construction businesses use this program.
ConstructionOnline is a cloud-based management solution that enables daily project tracking, dynamic estimating, RFI tracking, redline Planroom management, and change order administration. In addition, this software is the fastest scheduling software globally, providing unparalleled speed and capability in pre-scheduling projects.
Considered one of the top construction project management software solutions, this one has the following features: budget tracking/job costing, change orders, contract management, subcontractor management, CRM, residential, RFI and Submittals, and commercial.
Suppose you are in the market for an enterprise resource planning solution, look no further than Dynamics SL. Dynamics SL is a benefit to construction management firms in the field of the best construction project management software owing to its capabilities for completing extensive project-related activities.
Dynamics SL is an enterprise resource planning (ERP) application that combines financial management, planning, and customer relationship management. As a result, it is well equipped to meet the unique requirements of the construction and government contracting industries and professional service management.
The firm can access role-specific information and complete data entry tasks using the inescapable construction management software. Dynamics SL construction management software integrates accounting, budget tracking, work costing, and residential and commercial construction.
BuildingConnected is one of the most significant construction project management software solutions available, assisting with pre-management and preconstruction planning. Builders frequently use this software to quote, bid, invite vendors, plan projects, and track possibilities.
Preplanning is a critical component of construction management that Building Connected organizes. The virtual analysis reports are available to assist with preconstruction activities and project planning.
BuildingConnected has become one of the most extensively used construction management software applications today due to its rapidly developing network and dedicated support system. Commercials, contractors, customer relationship management, and subcontractor management are all aspects of the platform. 
If you have worked in construction project management for any time, you are probably familiar with Sablon. Indeed, it is the world's first construction execution platform created specifically for managing and monitoring large-scale construction projects. With a strong emphasis on procedures, Sablono's unique system unifies all aspects of time, cost, and quality into a single central digital platform.
We appreciate the faith industry leaders worldwide in Sablono and its unique combination of enterprise-ready technology, personal contact, and tight collaboration. Due to Sablono'sSablono's high value, project teams have come to expect rapid and automated support as well as dedicated customer success specialists.
We are honored to support excellent projects in the United Kingdom, Australia, Europe, South America, the United Arab Emirates, and North Africa this time around. Sablono'sSablono's features include incident reporting, mobile access, RFI and submittal management, residential construction, budget tracking, job costing, and subcontractor management.
ProjectPro is one of the most influential construction project management applications available, powered by Microsoft Dynamics NAV/Business Central. This program is a cloud-based construction management solution that integrates project accounting, resource management, and customer relationship management modules to help the construction industry, contractors, and real estate developers improve business processes.
ProjectPro leverages integrated data, enhanced transaction processing, and powerful reporting capabilities to reduce time spent on data processing and improve business decision-making.  The primary features are project management, including scheduling, billing, account tracking, real-time project updates, material coordination and planning, and document tracking. 
Your organization will be able to make precise cost forecasts with ProjectPro. Manage resources and equipment, check project timetables, track inventory and job material levels, and monitor key performance indicators. Additionally, customers will be able to drill down into critical project components such as labor and supplies, as well as 40 construction-specific reports.
Accounting integration, budget monitoring, work costing, change orders, contract administration, commercial, CRM, equipment tracking, estimating, and mobile access are all included in ProjectPro. Residential incident reporting, RFI, and submittal management and subcontractor management.
Onware is another cloud-based, user-centric construction management application. It has simple-to-use features that make it popular with bidders and contractors. This software is accompanied by an integrated, intelligent approach to enhance the productivity and efficiency of construction firms.
Onware analyses and visualizes data in real-time, enabling businesses to manage large projects effortlessly. This program is updated with new versions and features to simplify work operations.
This software includes several functions. These include change orders, contract administration, RFI and submission management, and contractor and subcontractor administration. Onware, according to the expert, is a versatile and time-saving building project management software. It works whenever and wherever there is a good internet connection. Overall, it is a beautiful helpdesk.
Final Words:
In general, the best construction project management software is a basic necessity for well-managed organizations. Given that performing administrative tasks is not as simple as we may believe, the use of the software is beneficial. Nowadays, such software is required for sustaining all necessary projects.
FAQ: CONSTRUCTION PROJECT MANAGEMENT SOFTWARE
WHAT IS CONSTRUCTION PROJECT MANAGEMENT SOFTWARE?
Construction project management software is used to plan, schedule, and document construction projects. The construction business uses various types of construction project management software.
WHAT IS THE BEST CONSTRUCTION PROJECT MANAGEMENT SOFTWARE FOR YOUR BUSINESSES?
Procore, Oracle Aconex, CMiC, HeavyBid, Contractor Foreman, Fluix, ConstructionOnline, Dynamics SL, BuildingConnected, Sablono, ProjectPro, Onware are the best construction project management software for your business.