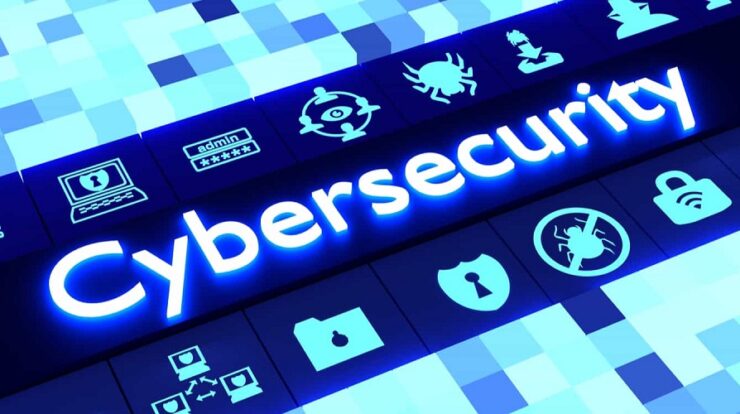 Remote work or working from home has accelerated in recent years. The system decreases the amount of time spent on personal grooming and commuting. As a result, WFH significantly boosts productivity while providing employees with peace of mind at work. Employees are most likely the biggest winners. However, regarding cybersecurity concerns, it becomes a big duty to protect the organization's system and valuable data from being compromised. A minor error can cost you a lot of money. As a result, cybersecurity tools come into play to protect you from cybercrime. Here are the best cybersecurity tools for remote workers to give the best possible protection. In addition, we've compiled a list of free and paid cybersecurity tools that industry professionals may use.
Top Cybersecurity Tools To Use

Our PC is quite valuable nowadays, containing all the company's and our data. Therefore, protecting it as a precaution must be part of the routine. Here's our list of the best free cybersecurity tools for working from home.
TripWire has long been noted for its cybersecurity. It is an open source cybersecurity tool that users of the Windows, Linux, Unix, and macOS operating systems may use to stay secure. TripWire maintains a close eye on your files and alerts you if there is any activity. It may also be used to excuse the corrupt network. TripWire also makes monitoring group policy objects, registry entries, and command output simple. The tool, however, is not restricted to audits; it can also fix using its extensive policy library. As a result, TripWire is an excellent tool for protecting your system from threats.
Wireshark is among the best protocol analyzers available. It has a powerful capacity to scan and troubleshoot networks at the microscopic level. Furthermore, it displays the real-time recording of network faults and offline analysis. Wireshark is useful for remote workers who use network hubs. It will also assist you in analyzing Rich VoIP. It can also investigate HTTP and slow servers. As a result, Wireshark is compatible with Windows, Linux, macOS, Solaris, FreeBSD, NetBSD, and many more operating systems. Even if you only want to see if your software is fine or has become dangerous, Wireshark is a great tool to keep an eye on and protect a remote worker from cybercrime.
As a typical remote worker, you have yet to learn what is happening with the security system, its flaws, or even how to fix any of these issues. That is why you require the Burp Suite, a collection of tools designed to combat all security threats. Burp Suite has over 45,000 satisfied customers globally. It can also scan for the most current issues and assist with automation. For example, its web crawler assists in testing a website from start to finish and provides notifications about potential vulnerabilities.
The multi-layer security defense is trying to make cybersecurity easier than ever before. Defendify is a SaaS platform that uses 13 modules to keep you safe from online threats and incidents. Most remote workers must use several devices and software to do their tasks. Still, regarding cybersecurity, every worker begins to consider and worry about phishing scams, susceptibility, and other issues. Defendify certainly assists you by offering cybersecurity awareness and expertise in the first layer. Conversely, the platform has always been ready and aggressive in monitoring malware, ransomware, and other threats.
Pfsense is always at the top of my list regarding network security solutions. If you frequently consider putting sensitive data on the system, an open source security provider is useful for data protection. Surprisingly, freelancers and remote workers are responding to the deployment of an additional layer of network security. And Pfsense does this in such a manner that it filters out illegal traffic and offers the safest environment for you and your valuable data. Furthermore, it contains anti-spoofing features. Because it is a robust firewall, router, and VPN solution. As a result, it's frequently used by remote workers and small to medium-sized organizations.
Password management is among the most important aspects of working from home or anywhere else. Kee Pass is the solution for any conscientious remote worker. It protects your password from hackers and cybercriminals. It also aids in the creation of strong passwords. To protect against the evil eye of the internet, it keeps all passwords on local storage rather than the cloud. Kee Pass is generally compatible with Windows; however, additional cross-platform options (Kee Pass XC) are available in other systems.
If you need penetration testing, Kali Linux is at your disposal. Most notably, the current edition of this security tool includes over 600 penetration testing capabilities for maximum system security. Kali Linux is an open source, Linux-based tool that may also be used on mobile devices, pre-built virtual computers, and Amazon Web Services. It also delivers safety, stability, and cost-effectiveness. As a remote worker, you may use it for security.
Air-crack Ng is an excellent cybersecurity tool for remote workers. Furthermore, the tool is intended for use with Linux, Windows, macOS, FreeBSD, NetBSD, and Open BSD. So, what's keeping you from securing your precious data? The tool's primary functions are penetration testing and network monitoring. It can also check for WIFI vulnerabilities. Furthermore, its packet injection aids in the prevention of de-authentication and phony access points. Overall, a great tool for monitoring network risks.
Conclusion:
Regarding cybersecurity, the first step is to select the appropriate tools. So these are the top cybersecurity tools for freelancers and remote workers. Which one are you going to choose as a remote worker? Please let me know in the comments.