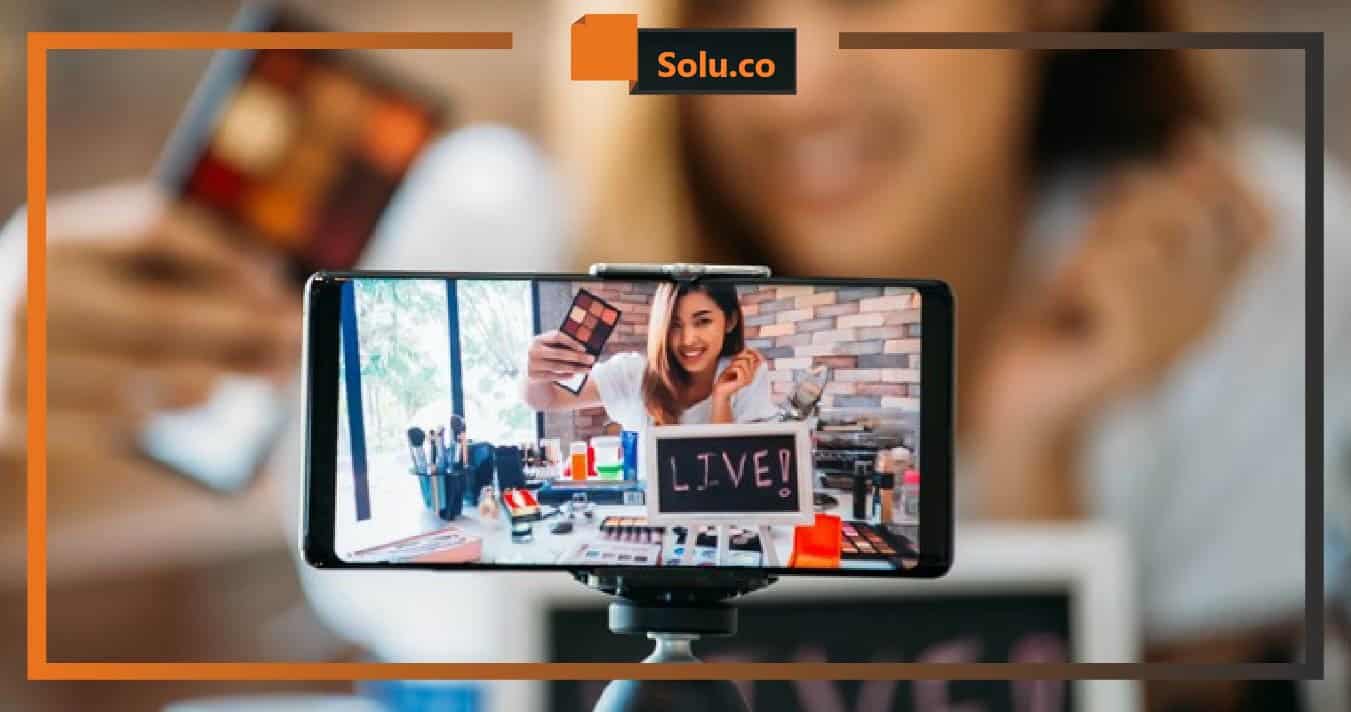 Are You Looking Free Live Streaming Software for you YouTube? Than you are at Right Place Nowadays The video industry is evolving. We're moving away from static video content and toward interactive live streaming. Fans seek intriguing entertainment with interactive aspects as their attention spans shorten. The solution is streaming software. This software allows you to stream live video, communicate with your audience, integrate interactive material, collect payments, and do various other things. However, there are other solutions available on the market. I selected and reviewed the best streaming software in my definitive guide, so you don't have to try them all out yourself. These evaluations consider streaming capabilities, video quality, integrations, video editing capabilities, cost, support, and other factors.
What is Live Streaming Software, and How Does It Work?
You can use live streaming software to broadcast live event streams to your audience. You may also interact with your audience by allowing them to remark, react, and talk live on your stream. These live streaming systems also allow you to broadcast your live feeds via your website, mobile app, and social media profiles.
Furthermore, the majority of live streaming software includes a hardware encoder. It allows RAW video input to be converted to digital format for playback on numerous devices.
You can also utilize streaming software to broadcast on numerous channels simultaneously, such as social media, OTT platforms, mobile apps, and websites. Furthermore, it allows you to alter, customize, and modify live streams to your liking.
List of Live Streaming Software Free for YouTube
Here Is my list for the best Live Streaming Software for YouTube, Twitch, and more.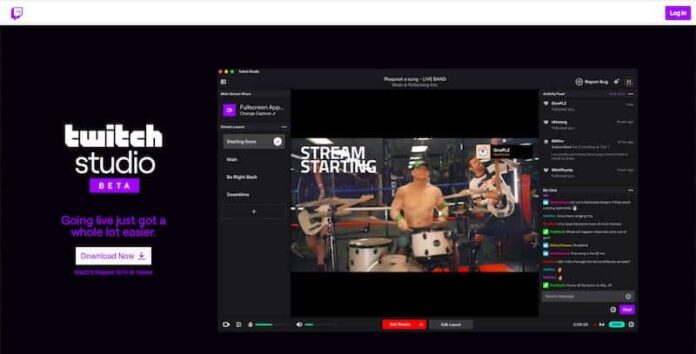 Twitch Studio is a free streaming software that allows you to broadcast live directly on the Twitch platform. It created it to allow its fans to live broadcast video games from the same platform as the company.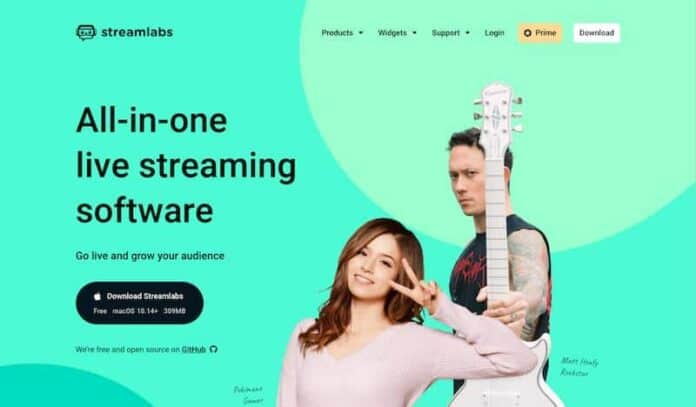 Cloud-based streaming software for Twitch, YouTube, and Facebook, developed by Streamlabs. It provides hundreds of stream overlays, themes, and assets to let you professionally modify your live streams. As an example, for a live stream event, you can use screens such as "Be Right Back" and "Starting Soon."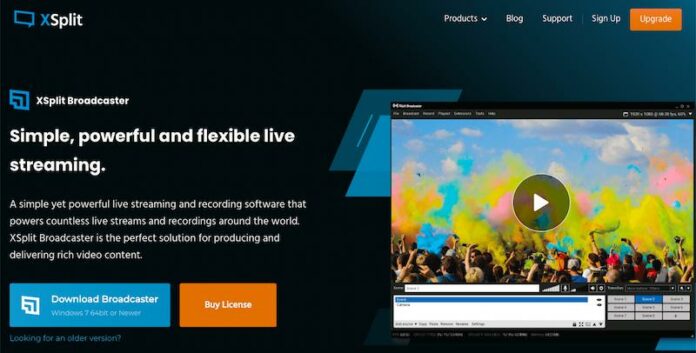 XSplit Broadcaster is a live streaming software that is used to capture gameplay for live streaming or recording. It enables you to start your live stream or recording in a matter of seconds rather than minutes.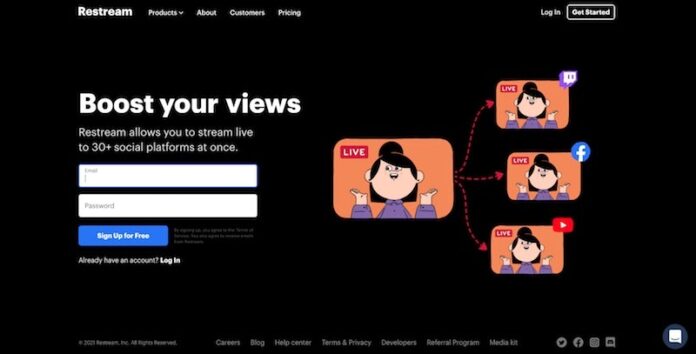 Restream is a cloud-based streaming service that permits you to stream videos to over 30 platforms simultaneously, including Twitch, YouTube, and Facebook. They even offer native connectivity with popular streaming software such as XSplit, OBS Studio, Elgato, etc.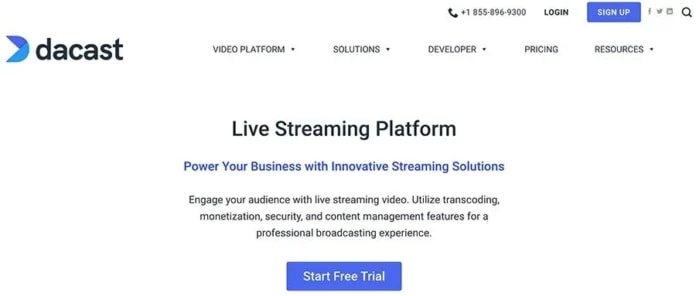 Dacast is the best video monetization platform and VOD streaming platform designed for professional broadcasts, including hosting, live streaming, and controlling broadcasts.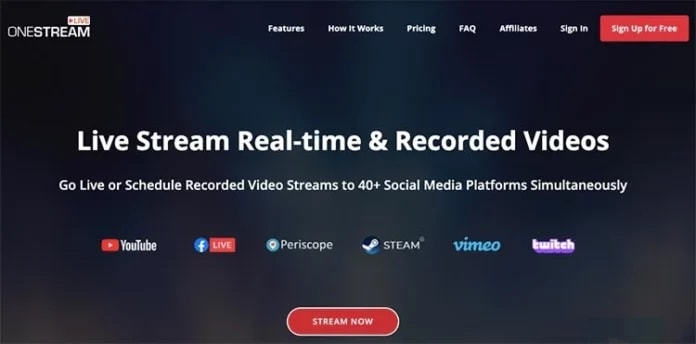 Its ability to stream and record live and pre-recorded videos, as well as publish them to more than 40 social media networks, makes OneStream the best overall streaming software on the market today.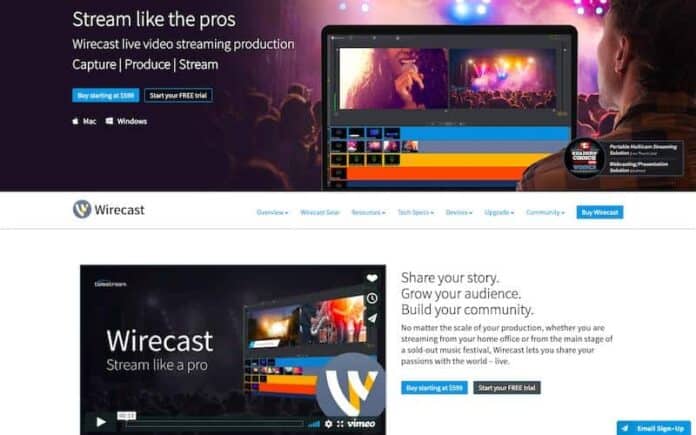 The Wirecast is a live video streaming production platform developed by Telestream that allows users to broadcast video in real-time. It enables you to produce live stream productions and on-demand broadcasts on the web similar to those seen on television.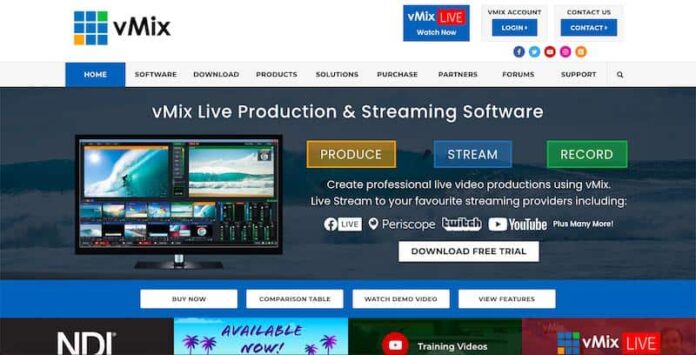 VMix is a vision mixing streaming software that allows you to live broadcast films, music, cameras, and other media. It enables you to perform high-quality live HD video mixing and broadcast live videos to the internet. You can also switch between SD, Full HD, and 4K video, record it, and LIVE stream it. The good thing is that you can accomplish it from various sources, including cameras, DVDs, pictures, video files, Powerpoint, and others. You get a 60-day free trial to make sure the software works properly with your machine.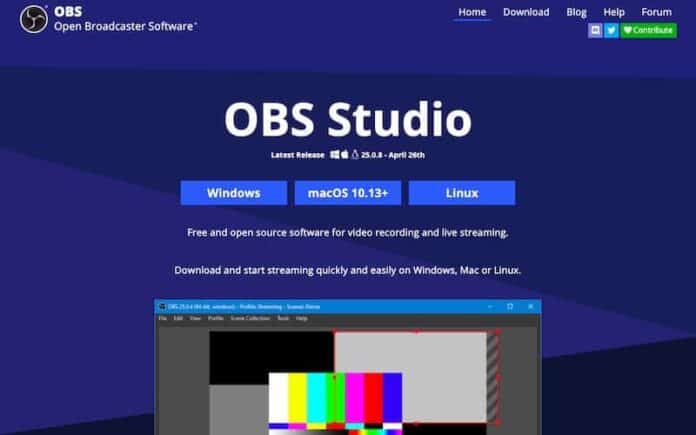 (Open Broadcaster Software) OBS Studio is yet another open-source, cross-platform streaming and recording platform. It enables you to carry out the high-quality video or audio editing, capturing, and mixing in real-time. You can create highly customized scenes using various sources, including text, window captures, images, webcams, capture cards, and browser windows.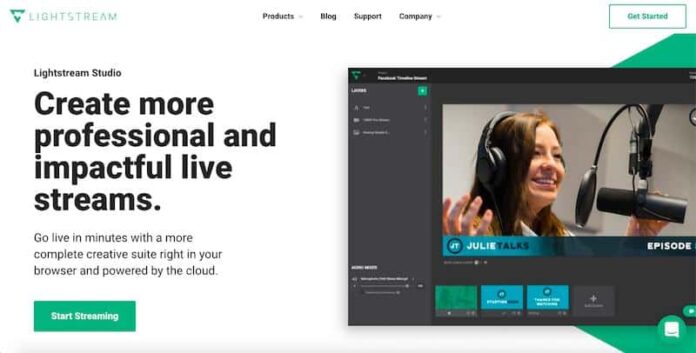 The Lightstream is a web-based live streaming studio that allows you to create professional and impactful live streams quickly. It has a drag-and-drop editor with unlimited creative controls, projects, and scenarios. It also provides significant third-party integration for motion graphics, in-stream warnings, and social media displays to assist you in driving engagement.
What Features Should You Looking For in Live Streaming Software?
Live streaming technology has never been as advanced as it is now. To fulfill the diverse needs of the virtual world, most of them provide intuitive and user-friendly interfaces. Some of the choices come with a slew of extras you won't use. There are, however, a few prerequisites that you should keep in mind.
Consider the following while choosing streaming software:
Live Chat:

 A fantastic way to increase the number of people watching your live broadcast is to use Live Chat. You may connect with the audience and answer their questions using the live chat function. Additionally, you can see how your visitors respond in real-time, which is crucial.

Preview Editor –

 To quickly check out your video clips, you may use the Preview Editor. Before you going live, you have the option to make any last-minute adjustments or even create an entirely new clip. With customizable themes, you can quickly create a more immersive live streaming experience for your viewers. For example, adding an intro and interval filler to your live stream will make it appear more customized to your viewers.

Extensive Themes/Templates:

 You can watch all of the cameras at once when using the multiview function. With a few clicks, you may easily switch/transition between different cameras.

Multiview Feature:

 To evaluate your live stream's success and engagement, you must have access to metrics in real-time. To make your live stream more user-centric, you can track all the data like the number of views, new subscriptions, and interaction depending on region and demographics.

Real-Time Analytics:

 Incorporating your live stream into services, cloud video apps, and digital media processes is easy with our developer-friendly mobile SDK and API architecture.

Social Media Integration:

 If you want to live stream on several platforms like YouTube and Twitch at the same time, you need extensive social media integration.