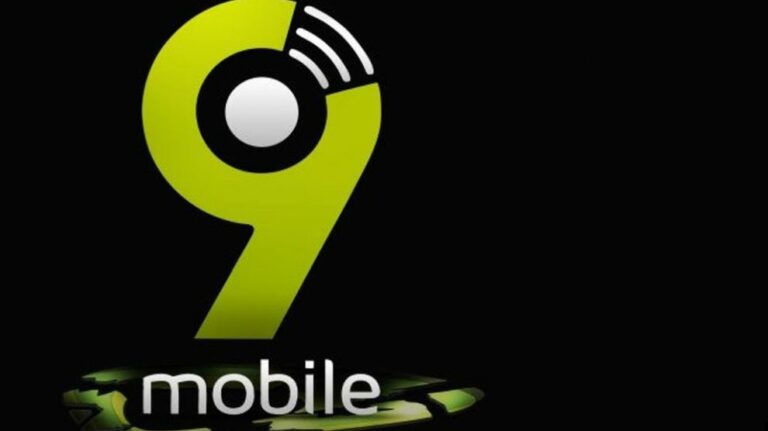 Nowadays, With the changing trends of the modern world, the mode of communication has also been changed. People now prefer meeting others online rather than planning a day out. Especially after the pandemic took the world by storm, outdoor meetings have been compromised, and people prefer staying indoors. Therefore, everyone must need a source of communication to catch up with friends.  Keeping in view people's, need regarding communication, different mobile services have come to the fore to offer internet packages. Amongst many such networks, the best one so far is 9mobile data. It is one of the best mobile data to enable you to share and transfer data to family and friends with only a few commands.  9mobile data proves as the best Alternative in a country like Nigeria, where it is hard to find upgraded smartphones. It helps people connect and do their important work at cheaper rates. You can easily buy data in large quality at cheaper rates and later transfer data to friends and family. 
9mobile data manages to maintain a top position in a region like Nigeria because of the convenience and ease it offers to its users. Let us give you a little more insight into the amazing mobile network. 
1. The Data Transfer Plan
We all are guilty of spending hefty amounts on buying network data, and we have no other choice than to do it, as the internet has become a necessity. So, to avoid this extra expenditure, 9mobile data offers you the chance to transfer the data. It is pertinent to remember that the 9mobile data plan restricts you from transferring data of 200MB at one go. It might be a bummer for people looking for a network plan that allows them to share more than 200mbs at once. However, the mobile network does allow users to share up to 1000 MB, so you can easily send 200MB five times. 
The mobile data offers a specific code for transferring the data, but before transferring the data, it is important to change the default pin, which is 0000. By changing your pin, you are barring all unauthorized access and protecting your data from theft. To be able to change the pin, firstly, dial *247* old PIN* new PIN# on your phone. For example, *247*0000*89743. Your pin will be 8974. 
Now that the pin is changed, the most important task is to transfer the 9mobile data. If you wish to transfer 9mobile data with the help of already defined USSD code, then dial *229*Pin*Data volume to be sent *Beneficiary's no# on the phone. When you are done with the process, you will receive a notification message in your inbox. 
Besides offering the data transfer plan, 9mobile data also offers the shared data plan. In fact, the share data plan is even better than any other program, as it lets users share data up to 5 9mobile numbers. 
If you're wondering that how it is possible to share data with your closed ones. Then do not worry. We have presented these simple steps for your convenience. Tag along. 
Start off with dialing *917# from your phone number to purchase your data plan.

When you are done purchasing the plan, you will get a message telling you the data volume and expiration date. 

If you want to share your data plan, dial *2229*9″ Pin*Data quota* beneficiary's 9mobile number*3#. 

You also have the option to dial *200#. Later, follow the given instructions. 

At this stage, the unused data quota will be recalled. 
3. The Multi-Device Plan
9mobile data plan offers this amazing package that enables you to purchase data on more than one device or sim. It is a great way of saving yourself from purchasing a modem or using a hotspot, leading to high power consumption. 
You can avoid this by simply adding a few additional sims to the primary sim. It implies that once you activate the sim, the main sim you used to purchase the data becomes the primary sim, whereas the added ones are deemed additional Sims. However, the data plan stays the same for all connected sims. 
Follow these steps to activate 9mobile multi-device plan. 
Start with purchasing a data plan by dialing *200# and later follow the menu option.

Dial *215* pin*1* new number*new puk#.

If you want successive sim, simply replace 1 with 2,3,4. For example, *215*pin*2*new number* new puk#.

You can look up your sim pack or call the 9mobile customer line to get your PUK.
4. Data Gifting on 9mobile
The best gifts nowadays are gifting someone amazing data plans, and 9mobile caters to this need for you. In fact, it's one of the coolest ways to bond with family and friends. It would be best if you remembered that there is a difference between data gifting and data transfer, where data Gifting lets you purchase data on behalf of another. Data transfer lets you only share your data. In gifting, one pays while the beneficiary gets the reward. 
Follow these Steps if you ever want to Gift Data on 9mobile. 
First of all, dial "standard data plan code*recipient's number#. Check out 9mobile data plans and enter the USSD, followed by the recipient number for getting each data plan in the above format.

If you want a 2GB data plan that costs #1200, dial USSD code*recipient number#, *229*2*25*08091234589#.

After this process, the beneficiary will receive the value and will be notified. You only get charged and receive the success message.