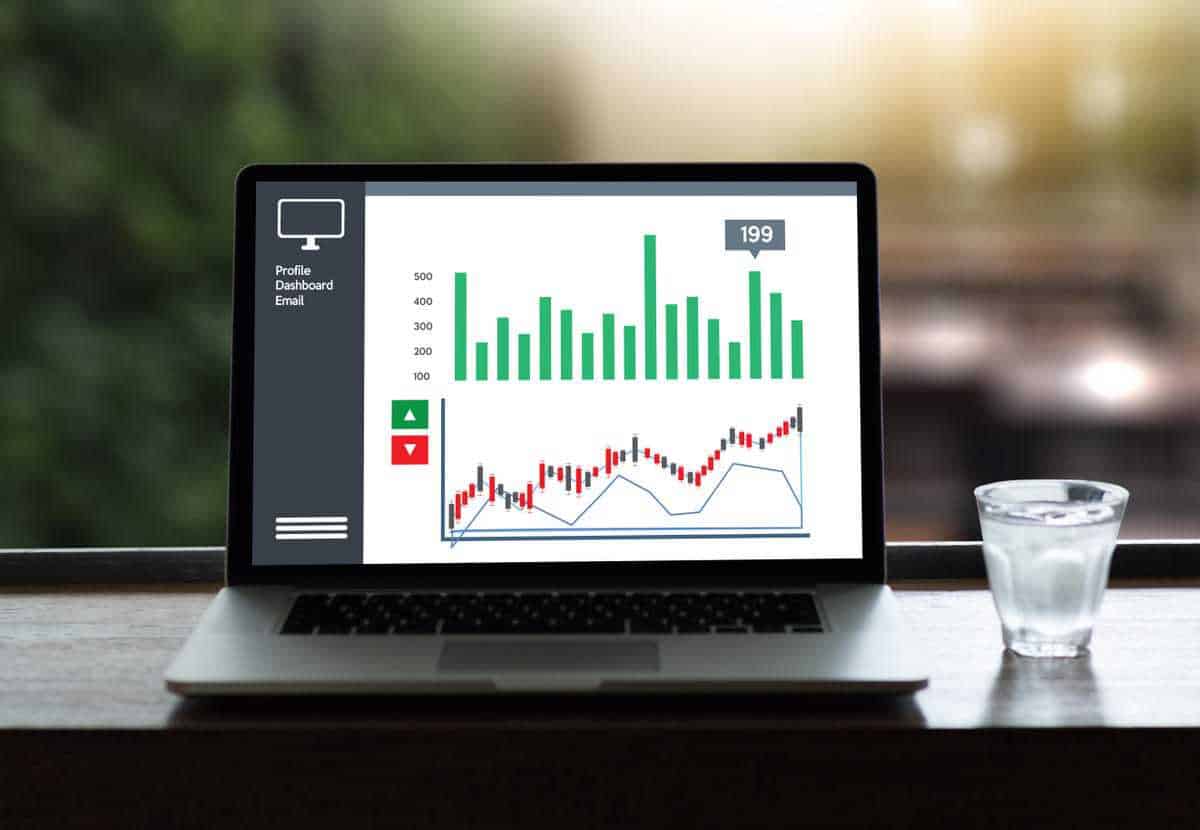 Best Data visualization tools in business can help visualize all of the data generated by business processes and also create dashboards to keep track of pretty much everything. So, Data visualization tools are also ideal for producing graphics containing data about specific events, projects, analyses, and information. Best Data visualization tools come in a variety of sizes and shapes. We've compiled this list to assist you in selecting the best one for your requirements.
What is Data Visualization Tools?
Data visualization tools make it easier for data visualization designers to create visual representations of large data sets. When working with data sets containing hundreds of thousands or millions of data points, automating the process of creating a visualization, at least partially, makes a designer's job much easier.
These data visualizations can then be used for a variety of purposes, including dashboards,  sales and marketing materials, annual reports, investor slide decks, and virtually any other situation where information needs to be interpreted quickly.
Best Data Visualization Tools and Software Of 2022
Here are 10 Best Data Visualization Tools and Software Of 2022 are list below:
Tableau is the best data visualization tools for business information. The striking aspect of Tableau is that visualization is at the heart of everything. Tableau's data visualization and analytics tools have transformed the way businesses manage their data. It is unique in that, in addition to providing private data analytics and visualizations for big data, corporations, and businesses, they also provide Tableau Public. So, Tableau Public is a free data visualization platform that anyone can use. Also, Data can be imported from a spreadsheet or manually entered.
Infogram, which is now the part of Prezi, is a powerful online data visualization software. The tool has a wide range of options, and you don't need a Prezi account to use it. Because of its user-friendly interface, Infogram's best data visualization tools have long been a favorite. The data visualizations you can create with Infogram are simple, and the learning curve is short.
Whatagraph is best data visualization tools that provides visual data analytics for social media, pay-per-click (PPC), SEO, and email campaigns. The visual analytics are built using a variety of integrations, ranging from Twitter to Google Analytics. With white label templates, you can customize the Whatagraph data visualizations to match your brand.
The Datapine is an all-in-one business intelligence and data visualization tool with a user-friendly interface that keeps everyone involved in the analytical process – no technical skills required. Users will interact with their data on a deeper level and also build an engaging data storey with more than 26+ chart types and 80+ dashboard templates, thanks to a set of powerful visualization features of Datapine such as an intuitive drag and drop interface, interactive dashboards, and customized reporting. Datapine is a collaborative tool because it offers multiple sharing options to keep every team member or relevant stakeholder engagement with the data in a secure manner.
DataBox is best data visualization tools that includes a DIY dashboard creator as well as integrations for numerous data sources. It also has a large number of templates to choose from. The design of DataBox's dashboards differs from that of other companies in the same industry. The colors are deeper and richer, which is ideal for those who prefer to use dark mode on their laptops.
Sisense is a business intelligence tool that allows you to create data visualizations to help you gain business insights. It is a technical term for the creation of dashboards. However, the tool's capabilities extend beyond that. This data visualization tool was created specifically to visualize large amounts of data. Using the Sisense API, developers can create analytics apps for any type of data set. This is fantastic for larger corporations in industries such as health care and manufacturing. Similarly, the platform enables business owners to design their own dashboards based on their specific requirements.
ChartBocks is a data visualization software for creating charts and graphs that is simple to use. It was recently integrated with Ceros, a tool for creating interactive content. ChartBlocks charts can be accessed from within the Ceros dashboard or directly from the ChartBlocks website. ChartBlocks charts are hosted with D3.js and are fully responsive for sharing and viewing on any platform or device. A chart can be easily inserted into Ceros projects by users.
DataWrapper is best data visualization tools that allows you to create charts, maps, and tables. All DataWrapper charts are mobile responsive, which means that the visualizations adjust to different screen sizes by minimizing lines and shrinking empty spaces.
Google Charts is a data visualization tool the only tool on the list that requires coding knowledge in order to create data visualizations. If you don't know how to code, learning how to use Google Charts may be difficult. Any Google Chart can be easily embedded into a website or online platform. Depending on the source, the data can be static or dynamic. Google Charts' best feature is that it is completely free to use for both personal and commercial projects.
Grafana is best data visualization tools that allows users to create dynamic dashboards and other visualizations. It can be extended with hundreds of available plugins and supports mixed data sources, annotations, and customizable alert functions. As a result, it's one of the potent visualization tools available. Thanks, the viewer.