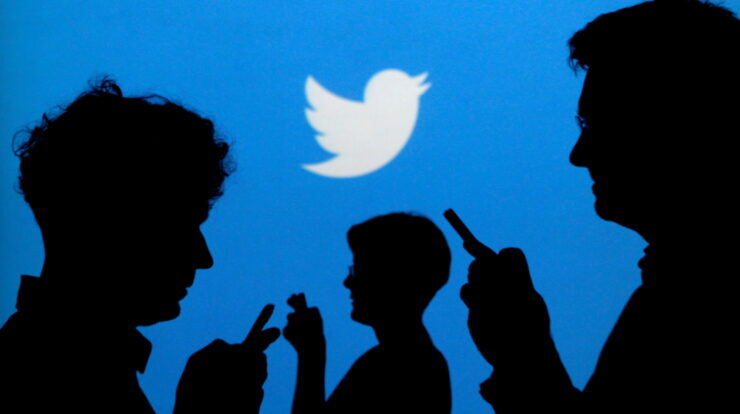 Even though many people have been using Twitter for a long time and have a verified Twitter account, many people have never used the site or are just getting started. One of the interesting things you can do is follow a hashtag. This article explains what hashtags are, how to use them, and how to follow a hashtag on Twitter. Well, this understanding will make it much easier to traverse the world's most active social network.
Follow A Hashtag On Twitter
Twitter, for example, makes it more complex than LinkedIn, but you may still follow hashtags. On Twitter, there are three ways to follow a hashtag.
1 – Inside Twitter. 
2 – Using Tweetdeck. 
3 – Using external web apps.
Using A Browser To Follow Twitter Hashtags
1 – Go to Twitter's home page, which is the default page.
2 – Search for a hashtag in the top right search bar (include the hashtag in the search term).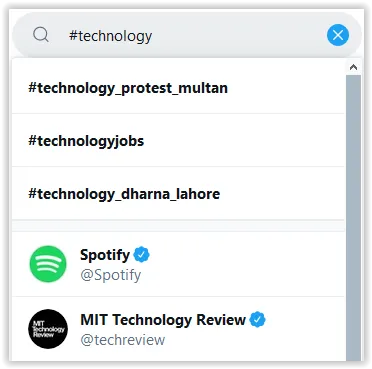 3 – Bookmark it in your browser once you've arrived at the search return page.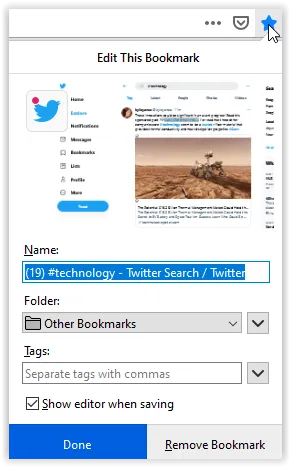 4 – Click the bookmark when you want to view what's going on with that hashtag.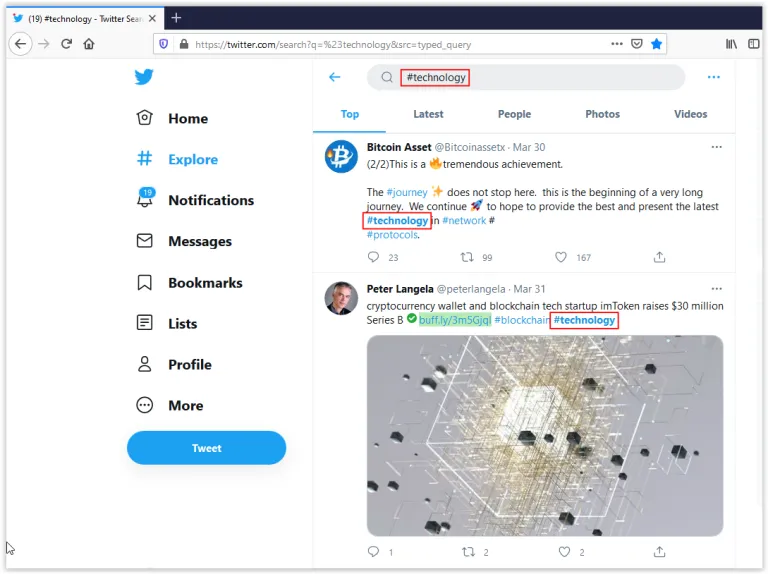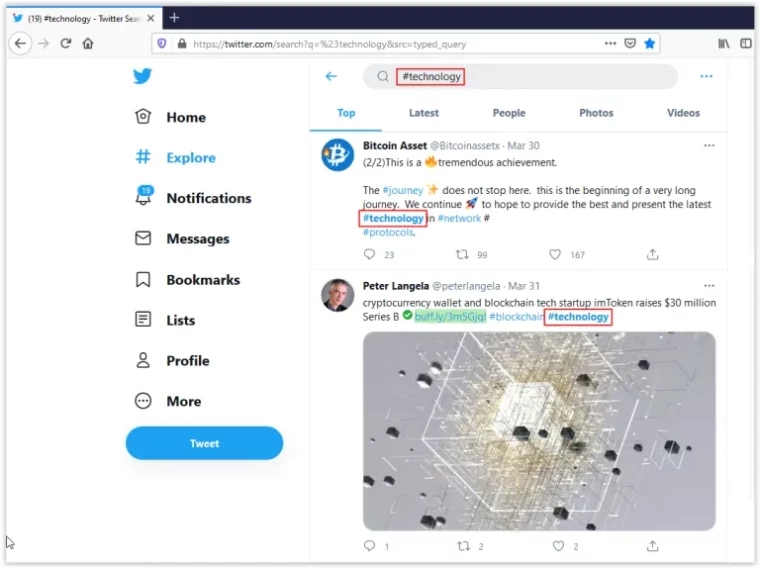 This process is a crude yet simple way to follow a hashtag, but it works. The main disadvantage is that it is not particularly active. It works well for monitoring your name or company because the hashtag doesn't vary much. If you're keeping track of changing hashtags or Trending Topics, you'd have to do this for each.
Follow A Hashtag On Twitter Using Circleboom
Circleboom is a fantastic tool for Twitter users. You can unfollow multiple accounts at once, delete Tweets, and search hashtags. Here's what you should do:
1 – Launch Twitter on your browser. Then, open a new tab and establish your Circleboom Twitter management account.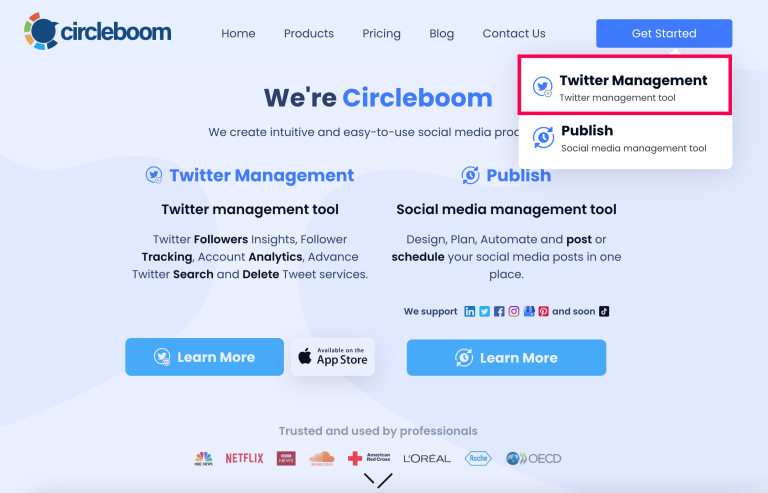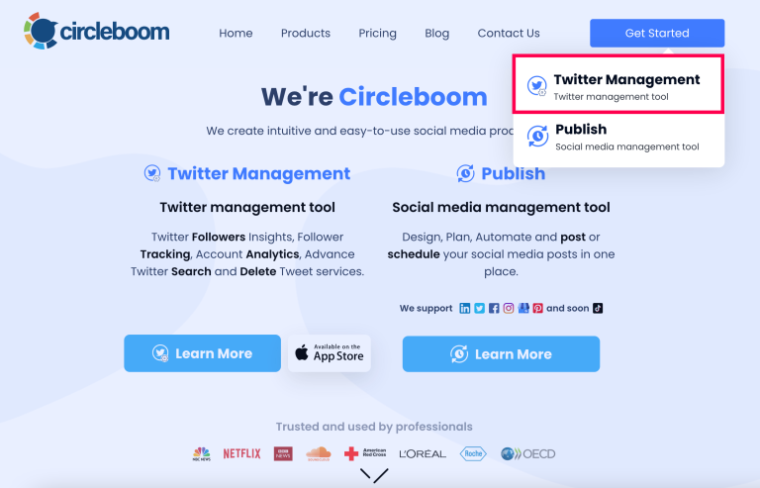 2 – Select Search on the menu to the left. Then, choose Live Search.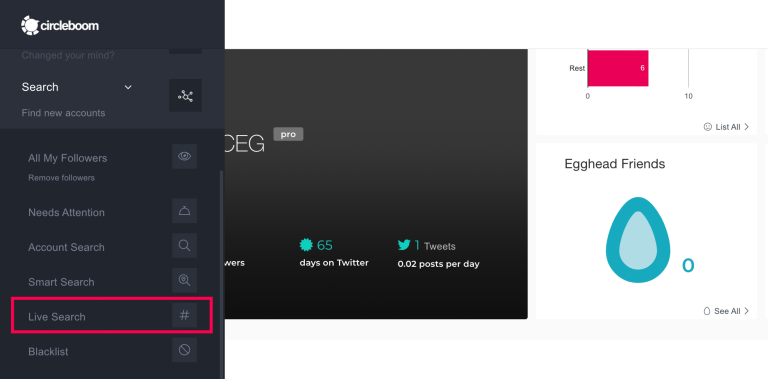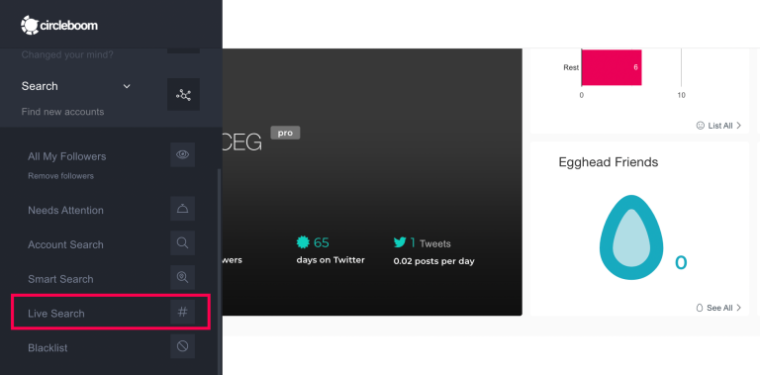 3 – Enter the hashtag you'd want to follow in the search box.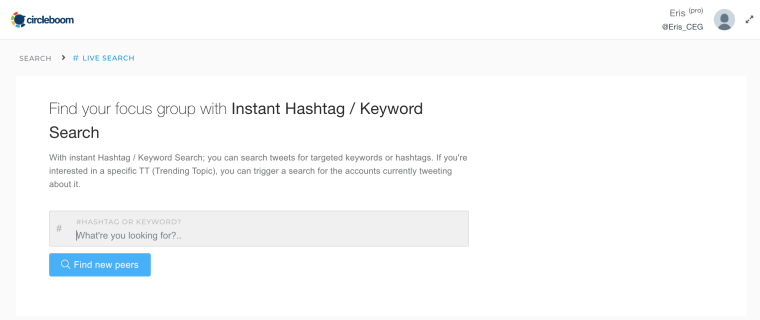 4 – Now, you'll see a list of users you may follow who regularly use the hashtag.
You may also add users to a Twitter List to easily discover them on Twitter. Circleboom makes it easy to follow people all in one spot.
Use Tweetdeck To Follow A Hashtag On Twitter
It was an independent app that Twitter eventually purchased. Tweetdeck makes dealing with Twitter easier and more personalized, from the hashtags you follow to showing the accounts that interest you. Tweetdeck makes it easy and efficient. With this website, you may see all of your hobbies on one screen. This is how you use the app.
1 – Navigate to https://tweetdeck.twitter.com and sign in using your Twitter account.
2 – In the "Trending" column, you may check a list of current hot searches and hashtags.
3 – Click the "+" icon to create a customized hashtag column in the far-left vertical menu.
4 – Choose "Search" from the menu options that display.
5 – In the search window, key in your hashtag search and choose from the list or hit "Enter."
6 – To view your search results, side-scroll to the right-hand side of the UI.
7 – To change your column to the left or right, click the "three vertical lines" icon in the search column's top-left corner. After that, slide it to the left or right to the desired spot.
Tweetdeck, however, is only available through a web browser. Whether using a PC, tablet, or smartphone, you may bookmark the website and add it to your home screen. Add the page as a bookmark or a new home tab.
Follow A Hashtag On Twitter Using Third-Party Websites
Hundreds of third-party websites, among other fantastic tools, enable hashtag tracking. Some are free, while others are not. Here are four to look into.
1 – Circleboom. 
2 – Twitterfall. 
3 – Tagboard. 
4 – Talkwalker. 
5 – Twubs.
Many more hashtag trackers and Twitter tools come and go, but these four remain active when writing. So if you wish to follow a hashtag on Twitter, you now have four ways. This list appeals to everyone, from individuals who want to follow a keyword to businesses who want to manage their social media presence.
Hashtags are now so prevalent in our lives that they are infiltrating our speech habits and devices. The hashtags used to interact with people, support various causes, and make statements, can help you reach followers and like-minded social media users. Hashtags first appeared on IRC in the twentieth century, when users of IRC chat apps needed a mechanism to organize stuff into groups. A Silicon Valley designer called Chris Messina recommended using hashtags on Twitter's new service, but the founders decided it was "too geeky."
Undaunted, Chris took his concept to the people, and hashtags were quickly adopted by the Twitter user community, only to be met with lukewarm approval from the corporation. But, whatever the history, hashtags are now a defining component of the network, and you can do much with them. A hashtag is placed before a keyword or phrase to make a tweet more searchable. By putting the '#' sign before a word, other users may search for it and follow or retweet it. Individuals and businesses competing for attention on the network frequently use hashtags in this manner. The hashtag can be used anywhere in a tweet, such as at the beginning, middle, or end. The sign is recognized by Twitter and appears in searches or, if you're lucky, Trending Topics.
FAQs: Follow Twitter Hashtag
Well, here are the answers to some more of your Twitter hashtag inquiries.
Everyone is acquainted with hashtags and text strings that appear after a # sign in a social media post, such as #learning. The hashtag notion was invented by Twitter users, not by Twitter. People on the old Internet Relay Chat (IRC) servers supported and adopted hashtags, and Twitter adopted them as a norm in 2007. Regardless of where they came from, they have become a popular way for people to organize their ideas on Twitter and share themed postings.
Is It Possible To Follow A Hashtag From The App?
You may follow a hashtag within the Twitter app by using the Tweetdeck or bookmark options. Sadly, the app version of Twitter does not allow you to store a search.
Is Using The Third-party Websites Safe?
This is dependent on the ones you're using. Perform due diligence before granting any website access to your personal information or social networking sites. That process may make or break the situation.
Is It Possible To Save A Twitter Search?
No, unfortunately. You could once store your searches by clicking on the three dots to the right of Twitter's search box. However, as of this writing, the function is offline, and Twitter has not stated when it will be accessible again.
Conclusion:
Do you know of any other ways to follow a hashtag on Twitter? Tell us about them in the comments!