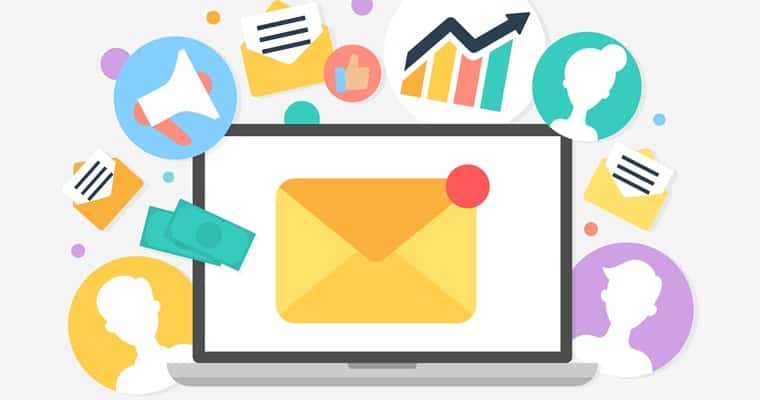 Disposable Email Accounts are the ones that, unlike Gmail and Yahoo accounts, are not permanent. They are somewhat more confidential as one is not bound to give any personal information to sign up for making a disposable account. These temporary email accounts are suitable for different purposes. For example, using it for free trial purposes, to avoid spam, or to avoid such circumstances where one does not want to give too much personal detail and wish to talk to a person for a certain period. 
However, the As their name suggests, Disposable Email Accounts are perishable and therefore should not be used for situations like using it for getting bank statements or for other official purposes. Moreover, the email accounts also do not have additional features that regular emails cherish. For example, one cannot save contacts. Exporting messages are impossible; one cannot see whether the other person has received the news or not; even shuffling emails to folders is also not possible. One of the significant setbacks of disposable email is that it does not allow a person to send many messages, as it only helps receive them. Therefore, it is incredibly unprofessional on users' accounts to use these temporary emails as a primary source. Moreover, these email accounts do not ensure security, and therefore, sensitive websites should not be accessed through disposable accounts.
Free Disposable Email Accounts OR Best Temporary Address
For those interested in getting a Disposable Email Accounts, this article has compiled a list of some of the best performances that are to be used temporarily and that just work like regular email accounts. Some of the best email accounts are: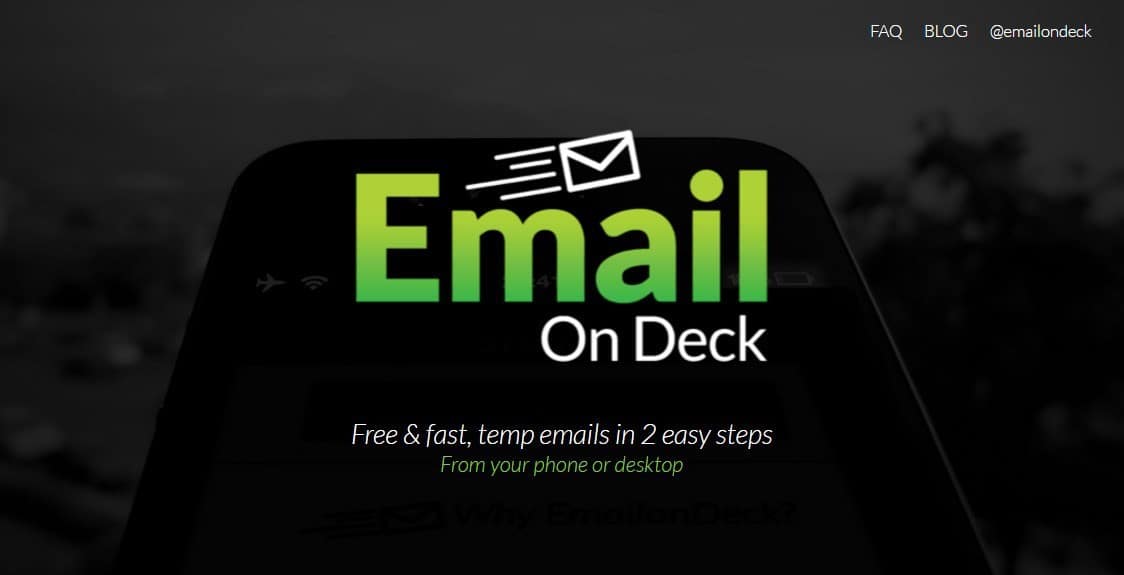 It is one of the easiest and fast Free Disposable Account. By using EmailOnDeck, one can send and receive emails—anonymously—to other EmailOnDeck users. Moreover, it also gives its users the liberty to get messages from other users using different email addresses. The account stays valid for 7 hours only. The account makes sure the data of users is safe without worrying about the SPAM. It is typically safe to use it for buying Bitcoins.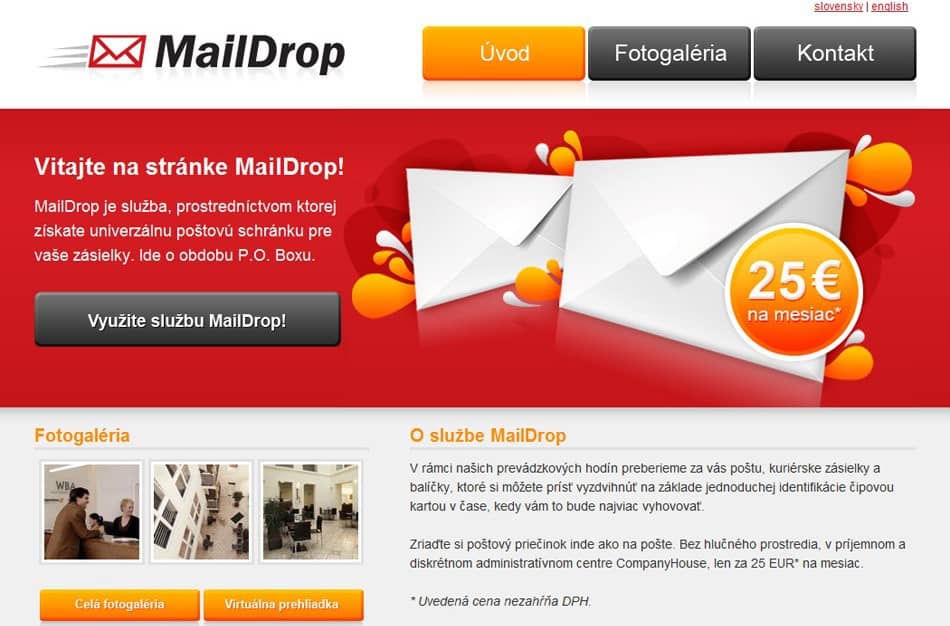 MailDrop allows its users to choose their email addresses from the number of options available online. It also lets one return to the inbox whenever they aspire to. MailDrop assigns unique emails to every person. So the users manage to enjoy their individuality without worrying about any other person with the same name. 
MailDrop is comparatively different than 10 minutes, as it does not have any countdown to indicate the expiration of the email account. The user has the freedom to come up with his name instead of holding on to the one being assigned to him. To come up with the username, all one needs to do is type a username in the box provided on the website and press go. 
One of the advantages of using MailDrop is that it does not remove all the messages; rather, these messages stay there for good. The user can access it by simply typing the username, and the account with all the mails in it open automatically.
Another good thing about the Mail Drop is that it lets one use any username one aspires to have on another website. All one has to do is to visit Maildrop. Cc, and the messages will be there.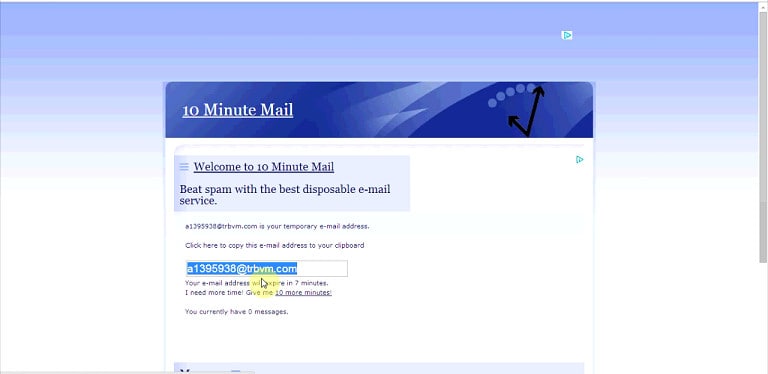 As the name suggests, the 10 Minutes Mail allows its users to look at the mail for like 10 Minutes only. However, the time can be extended by requesting some more minutes. It is possible to extend the time for about 100 minutes. It is also possible to recover the expired mailbox before it is removed from the system for good.
10 Minutes is relatively easy to use. The person is assigned an email address the moment he opens the website. Right after the email address is being transferred, the 10minutes countdown begins. After the ten minutes pass, the messages vanish. For this purpose, there is a copy button available to copy all messages before they are gone. The time can also be adjusted by refreshing the timer. However, if a user leaves the page without refreshing it, there is no chance of getting the old email back, and he will be rewarded a new one instead.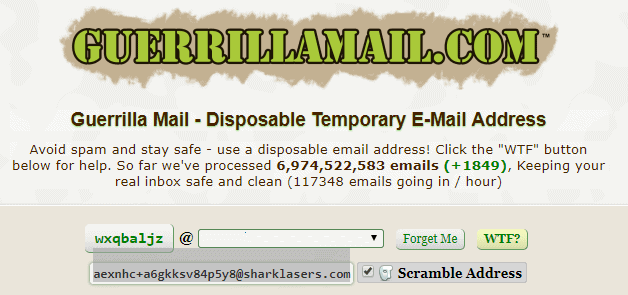 Guerrilla Mail is as impressive as its name sounds. By using this account, one can send and receive a message to and from any address. Launched in 2006, the Free Disposable Account also allows the sender to send attached files. Moreover, by scrambling email addresses and deleting individual emails, choosing the name one desires is also possible using this temporary account.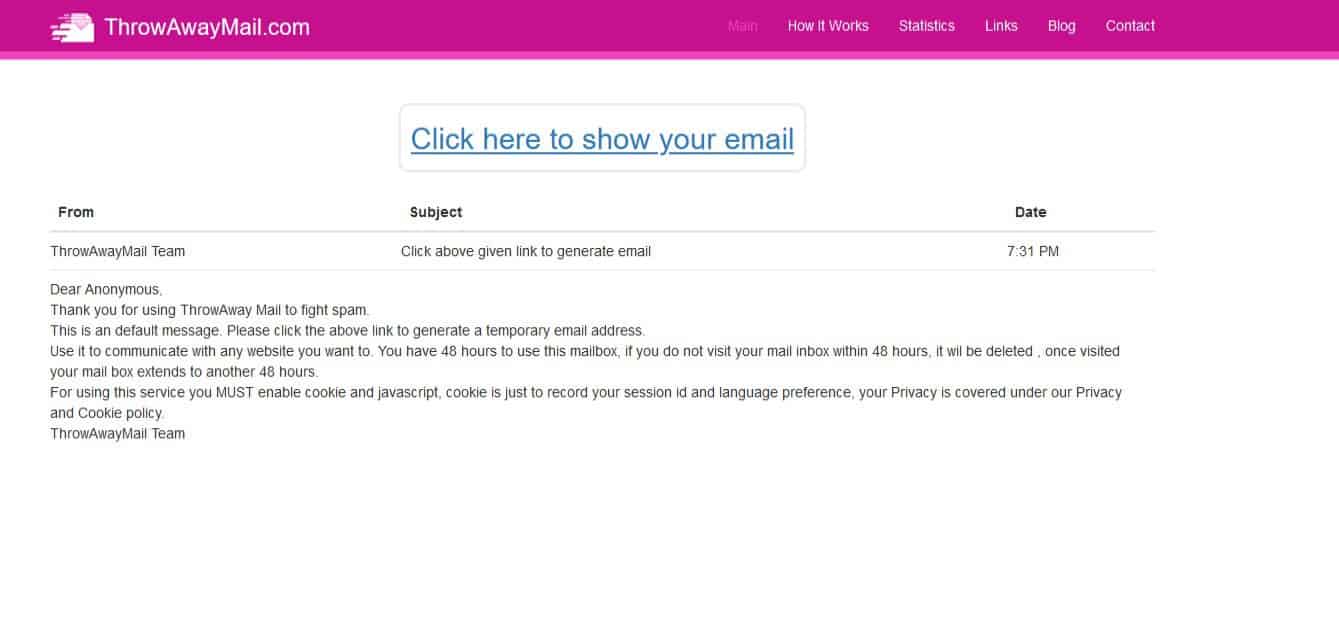 Throwaway.com creates an email address for its user the moment he visits the website. The emails are capable of receiving as well as sending emails. The account is also secure in terms of security purposes. It displays all the messages on the front page, and these messages have an end to end encryption; hence there is no chance of any other person spying on one's email address. Unlike other email accounts mentioned above, the charge lasts relatively long, as it stays up for good 48hours. However, once the account expires, all the messages and notification vanishes.
Pros and Cons of using Disposable Email Address
Pros 
It is useful for someone who desires to chat in a chatroom without revealing his true identity. 

It helps one not to compromise on one's safety when visiting different websites.

Being a website owner, allowing the Disposable Email Accounts users to sign in without compromising their privacy can earn one an excellent reputation and prove beneficial for the website.
Cons
The website owners and marketers suffer relatively more than the regular consumers. There is a chance that the website owners might be contacting on such email accounts that expired already, or in case the statements have not expired yet, there there is not much possibility that the users would see the messages of these disposable accounts
The letters often reach the filter folders impeding the consumers from reaching out to important clients and customers.
Also, Check :
Conclusion
These temporary accounts have both advantages as well as disadvantages. Before making an account, one has to make sure that the statement contains more advantages than disadvantages.