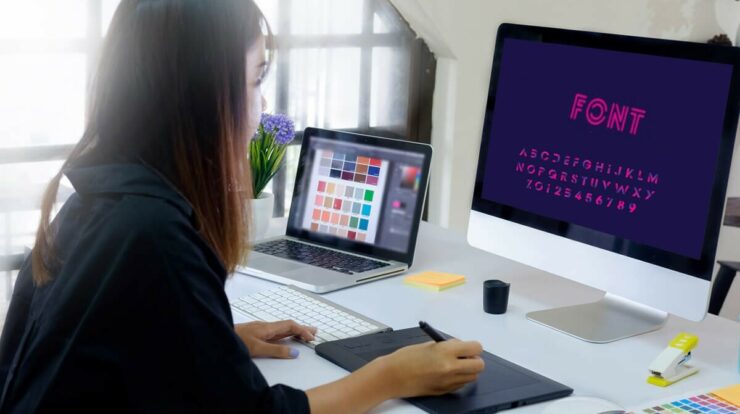 Today's Topic is Best Free Font Websites for Free Fonts Online: If you are a train creative web designer, you might need fonts for your creative projects. These fonts are normally used for making attractive logos, which is an essential element for any business, and therefore much care must be taken while making a logo. Using attractive fonts will make your logo look fantastic and stylish and stand out from other symbols.
Fonts can be paid or free, and both are used for commercial purposes. Therefore, it is pertinent to comply with the rules regarding agreements and licenses. Be it used for commercial and corporate businesses or to design a personal portfolio website for personal purposes. We recommend you check the license before you plan to download a font so that you do not get yourself in trouble by getting into a copyright issue. 
Different places offer Free Fonts for doing specific projects; however, if many options make you doubt their credibility, do not worry. Today, we will talk about best websites where you can get the fonts for making alluring logos. 
Considerations Before Using Free Fonts
You must be informed of the regulations before downloading and using these fonts. Just because something is free doesn't imply you can do everything you want with it.
The majority of Free Fonts accessible on the internet have restricted permissions, which means you may only use them for personal projects. There are, however, sites that provide Free Fonts with commercial licenses. Just be sure to read the licensing for each font you download before utilizing it in your projects.
Let's get started.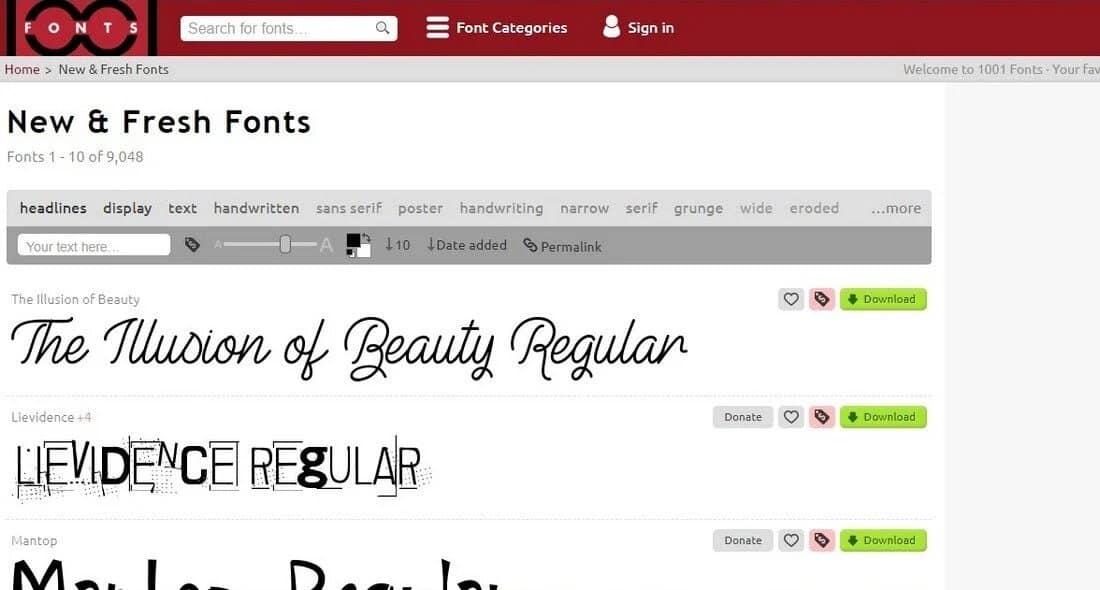 1001 Free Fonts is yet another website that is quite popular amongst designers. It has treasured around 10,000 fonts. The best part about the website is how it keeps itself updated by posting a fresh and updated collection of splendid fonts. The website offers fonts for commercial purposes primarily. Therefore, we recommend you check if the fonts are licensed not to bring a slur to your good name and avoid any lawsuit.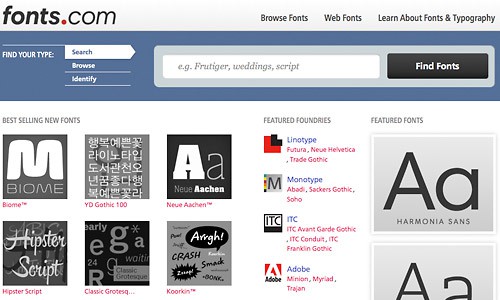 Fonts.com should be your online stop shop for finding high-end fonts in various categories. Whether you want these fonts for personal or commercial use, Fonts.com has it all. In addition, the website has an option for free and premium fonts, so users can get any according to their preferences. Moreover, Fonts.com also gives you the liberty to import your own fonts into your account for your website or blog. 
Only a small team of operators keeps it functional, but the quality is out of class. Fonts.com is the best for downloading Free Fonts for logos, menus, or signs. Their premium version includes features like an unlimited library of high-quality Free Fonts, a front spring, and a community of designers and developers. Besides, their search feature is a great help. For example, they have different categories of fonts to narrow down your choice without taking much time.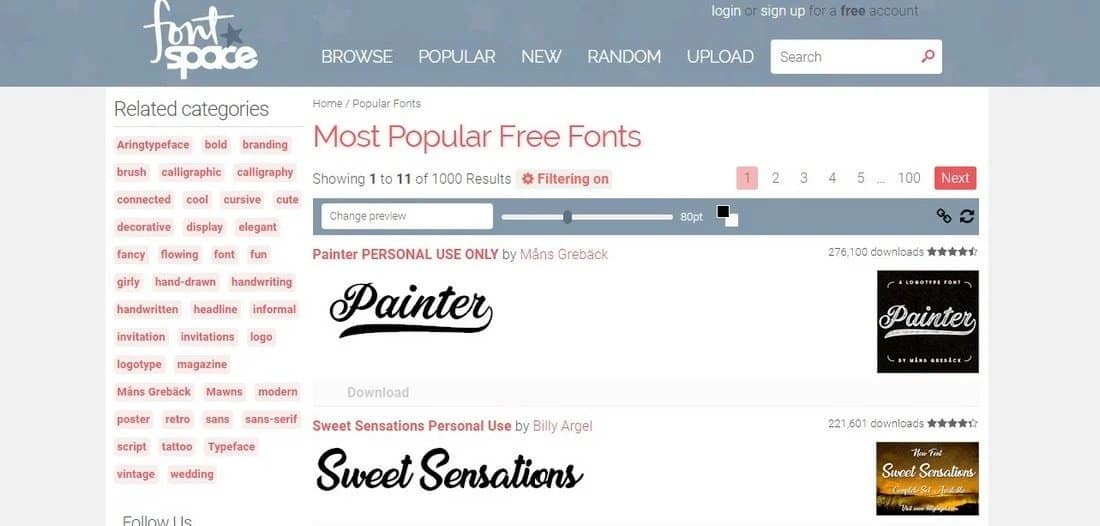 Next up, we have Fontspace. It is yet another best place to find fonts. It was created in 2006, and since then, it has been working as a user-friendly and easy-to-use website for offering previews and easy downloads. The fonts are carefully added, categorized, and reviewed by moderators. 
These moderators also check and verify whether the licenses are verified or not. The best part about FontSpace is that they pay special attention to fine prints and vow to offer fully licensed and authorized fonts to avoid getting users in any trouble. This website claims to have around 70,000 Free Fonts from thousands of designers. Moreover, the website does not offer fonts only; FontSpace also has an eye for the styles and designers and contains some exciting write-ups on the blog. 
Many websites are masquerading as originals to offer Free Fonts. However, they are nothing but a scam. They use unlicensed fonts, becoming a reason for levying copyright claims on their users. Therefore, it is essential to be the conscious of the websites you are using for personal and commercial usage. Hence, nothing could be better than FontSpace, which offers the best, most secure, licensed fonts.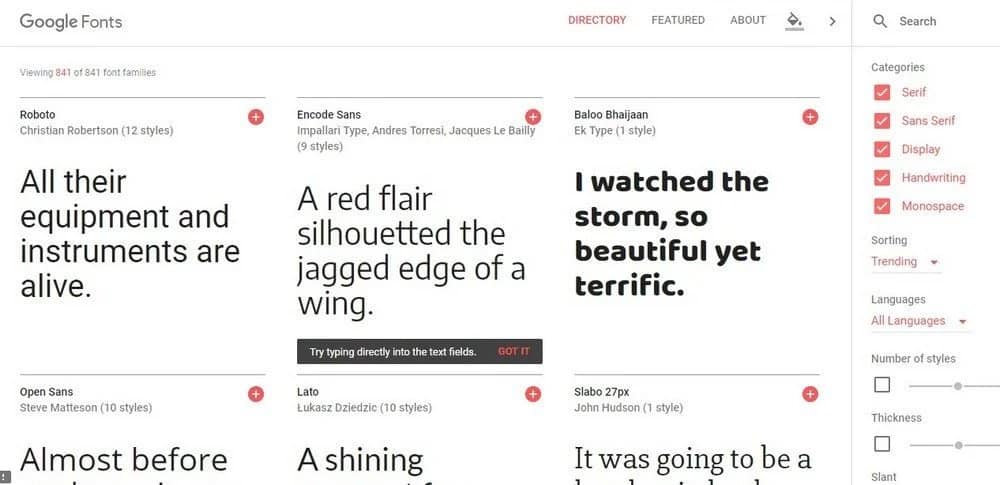 Google Fonts has also made its name amongst the best reservoirs of fonts. The website claims to offer more than 900 different font families. The best part about Google Font is the fact that it also focuses on redesigning, hence the active intuitiveness. 
The website lets users restrict their searches by language, category, fame, and features like width and thickness. You can also click on the ribbon preview to switch the preview text. Besides, it is also possible to apply it to all fonts on the webpage. 
In addition, the users can also opt for previewing a paragraph or a sentence with the help of a font on the website's homepage. Lastly, users can also increase the font size or switch to any other font variant.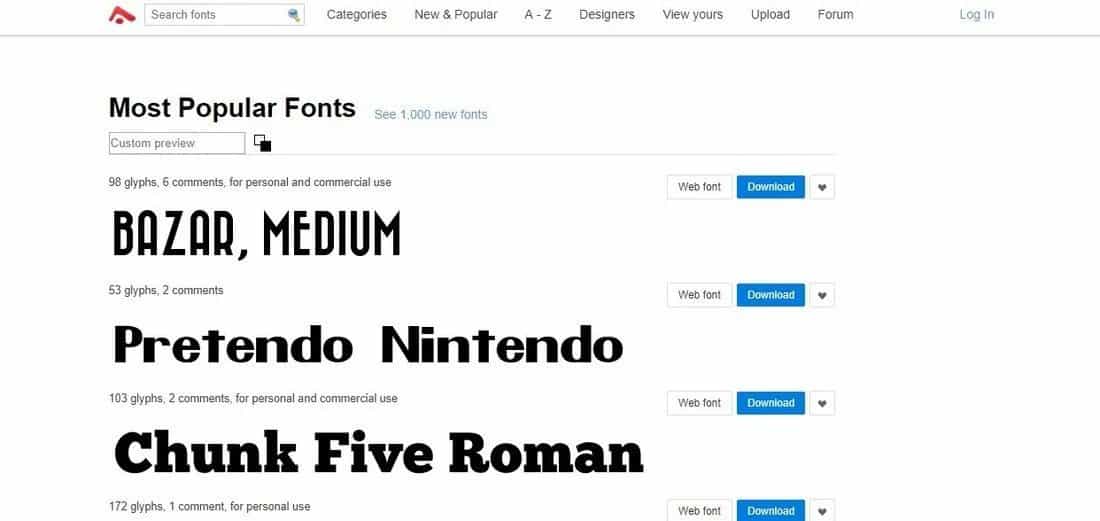 Abstract Fonts is perfect for those who have creative projects to do, but they lack ideas to arrange the fonts. It helps one find stylish fonts that are perfect for your creative project. The design it contains is contemporary and stylish. The navigation system is also quite easy, as it offers you the chance to either search for your desired item in the search engine or browses through all the fonts. 
The app contains more than 20,000 fonts and offers easy access to all of them. These fonts are available for commercial and personal use; however, we recommend checking the license before downloading them.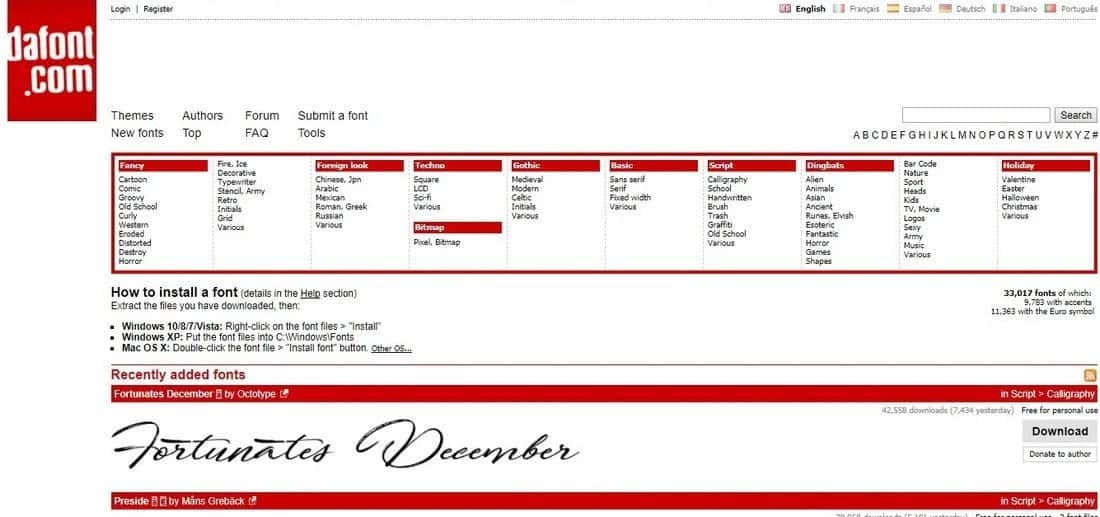 DAFONT is one of the best websites for commercial usage. Where most websites focus on personal use, DAFONT offers fonts with commercial licenses. The website has a plethora of logos and icons for web design for every creative project. All the fonts, which would have cost you an arm and a leg otherwise, are there on the website. You can also browse through these fonts in the form of categories, making it easier for the designer to locate the concerned item. The categories include horror-themed fonts, video game fonts, valentine themes fonts, etc.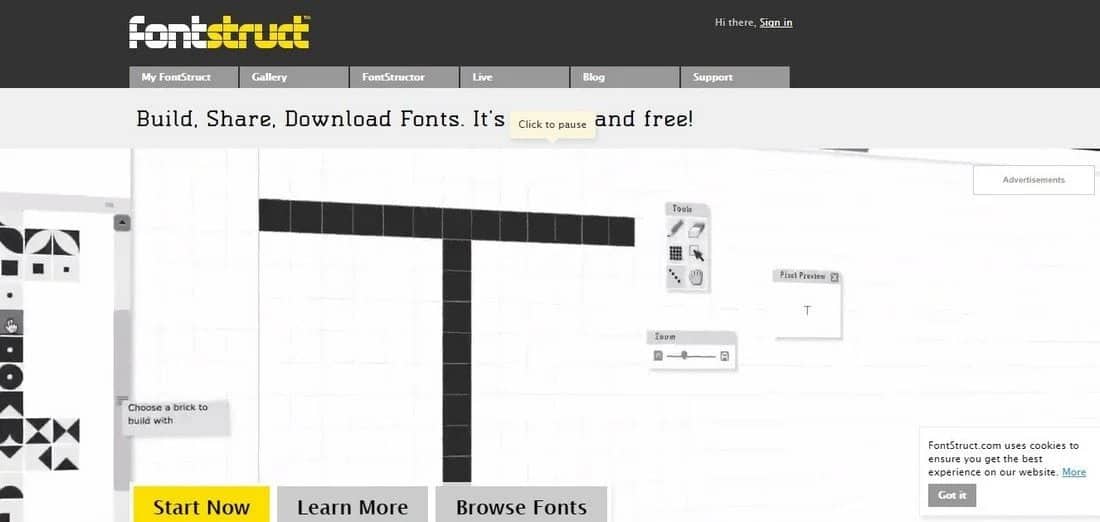 Fontstruct is one of the largest reservoirs for fonts, as it contains over 43,000 Free Fonts. It contains fonts made by people who created font-building tools. This place is recommended for people who are designers and developers. However, it is pertinent to know that the site is not for commercial use. Hence, people can only use it for personal use, like making portfolios. 
It contains all kinds of free and unique character fonts. It is the best for creative projects. It has a free and paid version bother. The personal license-Free Fonts are on the left-hand columns and included in the free category. On the other hand, a $1 font is also available.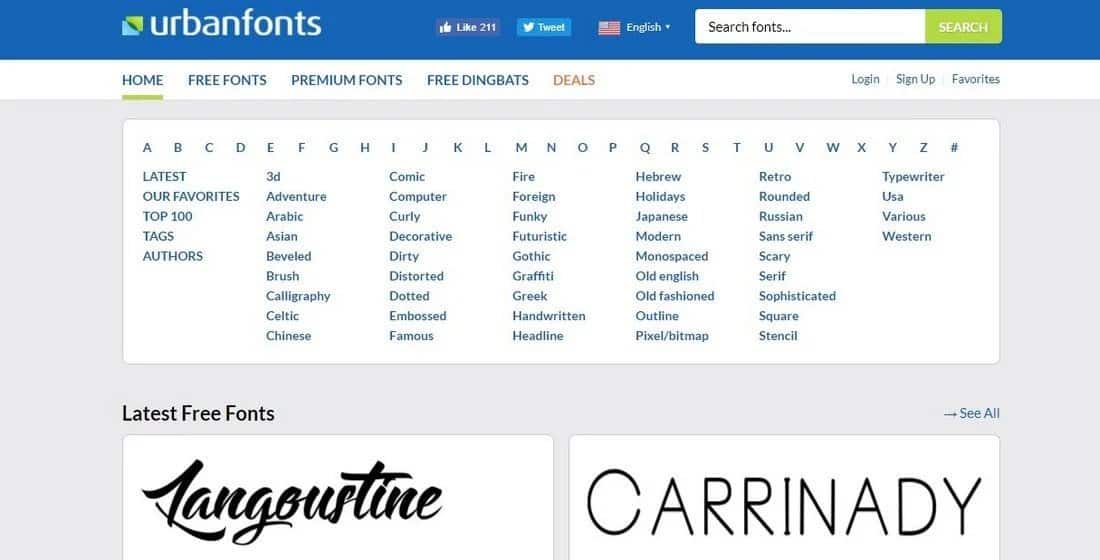 Urban Font is yet another decent option. It has the manifold feature. For example, one can see all the characters for every font and can also do a test drive before downloading it. It is also possible to find a font aligned with the theme category, alphabetically and in other types. People who will create an account on this site will get manifold advantages.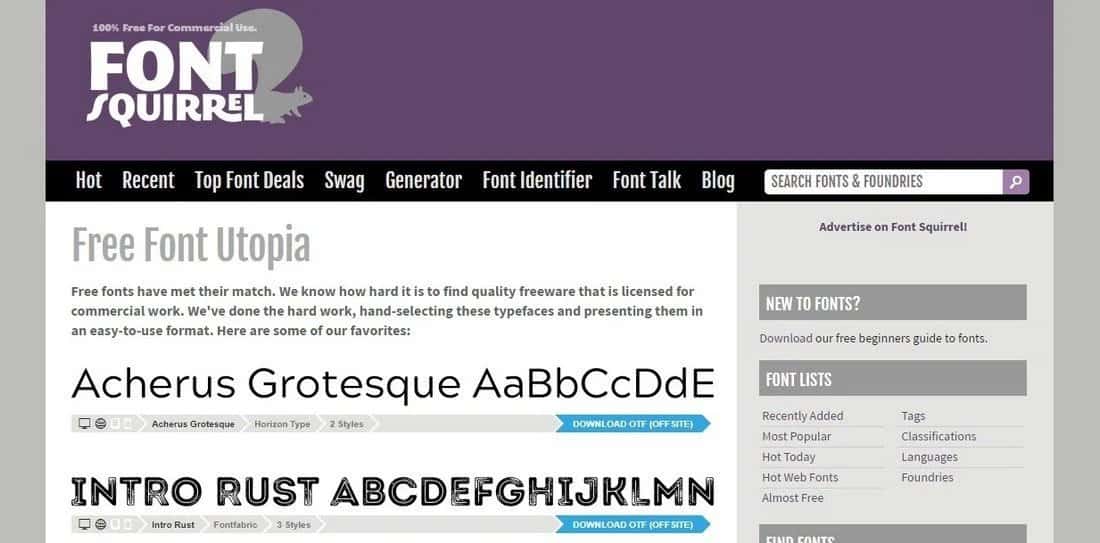 Font Squirrel is the first and the best option where you can find the best and Free Fonts. The website contains a wide variety of fonts capable of helping you to complete your new projects with excellence. Unfortunately, the fonts usually come with commercial licenses, so they are not free; however, there are many other options to work through. For example, they offer Webfont Generator, which is free and capable of providing you with manifold fonts. Thus, if you're looking for a decent website for getting fonts for personal use, then you should give FontSquirrel a try.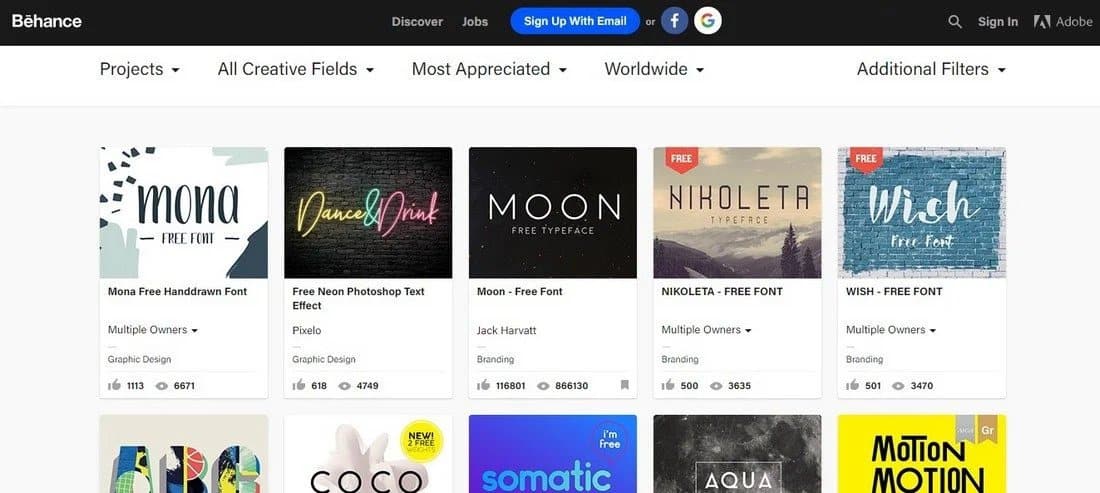 Behance isn't precisely a font-sharing platform. Instead, it's similar to a social network in that designers make portfolios of their greatest work and share them with one another. Designers contribute a lot of free stuff on Behance, including Free Fonts. A fast search on the platform will provide an unending number of fonts that are free to download. The nicest aspect about discovering fonts on Behance is that the fonts shown on this platform often have distinctive designs and are less commonly used than fonts found on other sites.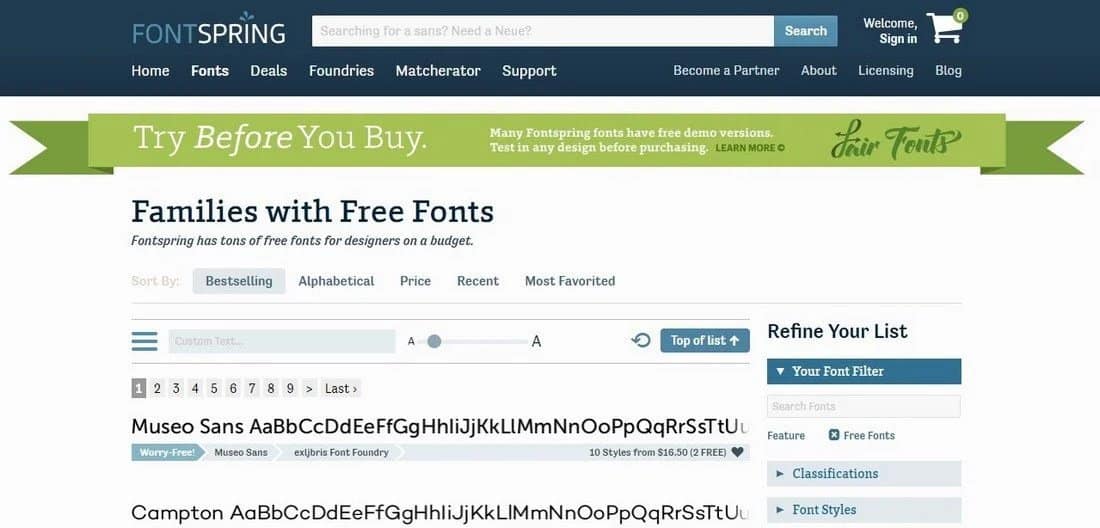 FontSpring is a premium fonts marketplace with hundreds of premium font families. However, the site also enables you to download a handful of Free Fonts from these font families to use with your different projects. In addition, each font page contains thorough information regarding font licensing.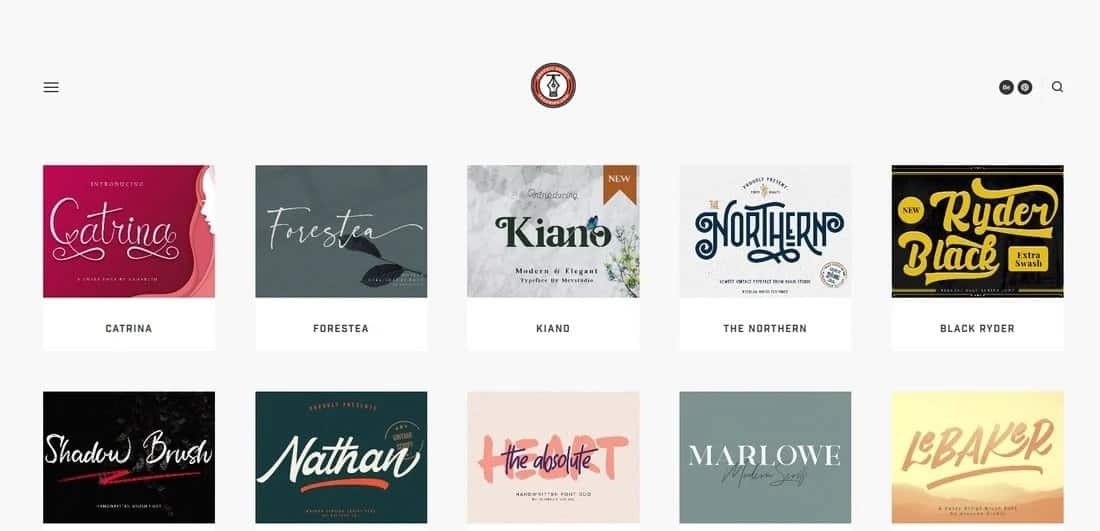 Graphic Design Freebies is a site that features a broad range of freebies. It also has a Free Fonts area that includes hundreds of elegant and trendy Free Fonts. This website has a wide range of fonts, including script, serif, brush, and more. The majority of the fonts are free to use for personal projects only. However, a few fonts are also accessible for commercial usage.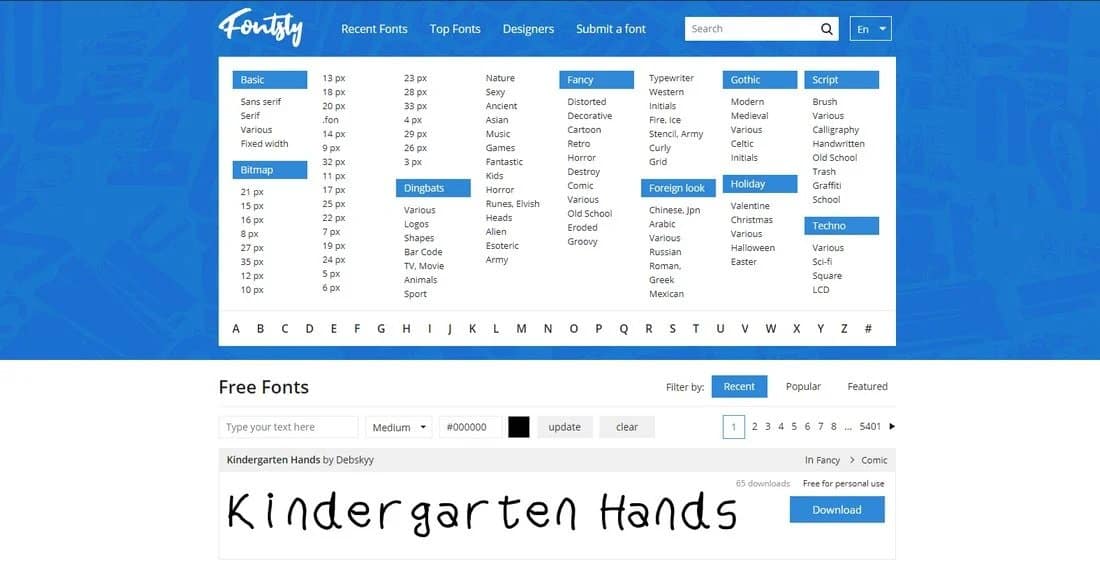 Fontsly is another Free Fonts website with a wide collection of fonts in many styles. This site has many options for you, whether you want a basic sans-serif font or a gothic font. The majority of the fonts on the site are solely free for personal use. However, there are additional Free Fonts available for commercial usage.
Awwwards is a popular site among web designers. It's where designers go to get ideas and find their finest work. The site also provides a Free Fonts collection that features some of the most unusual and unusual fonts you'll ever see. This collection's Free Fonts are generally free for personal use. There are also commercial fonts. This collection contains a few hundred Free Fonts that are considerably distinct from the rest available Free Fonts.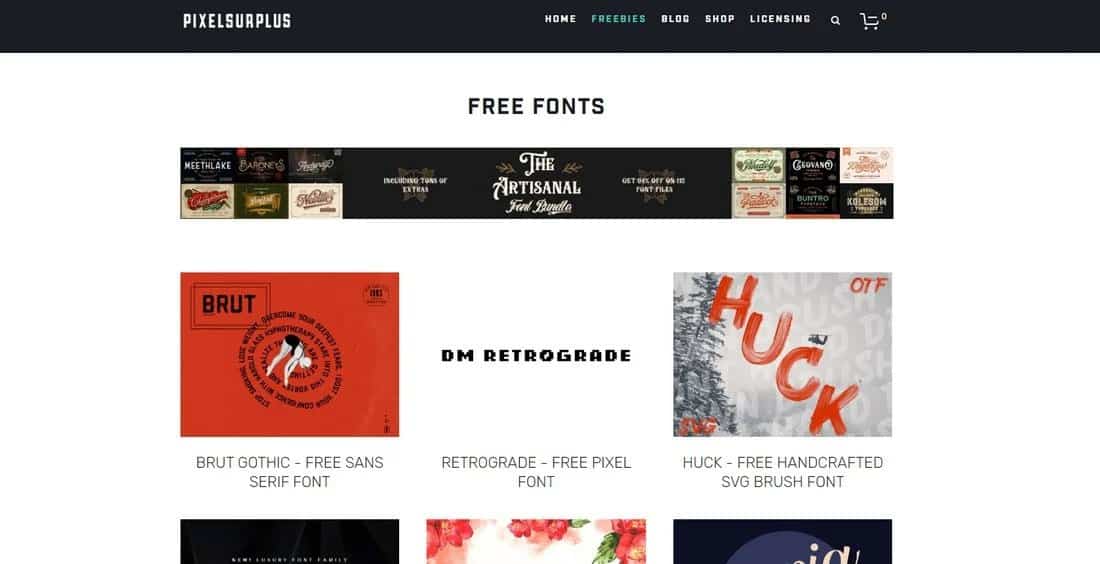 Pixel Surplus is a website that offers a variety of freebies, including PowerPoint templates, textures, vector drawings, and more. The site also provides a Free Fonts collection with many high-quality fonts. The site's unique selling point is that most of the fonts supplied are free to use in commercial projects. As a result, they are ideal for freelancers and designers on a tight budget.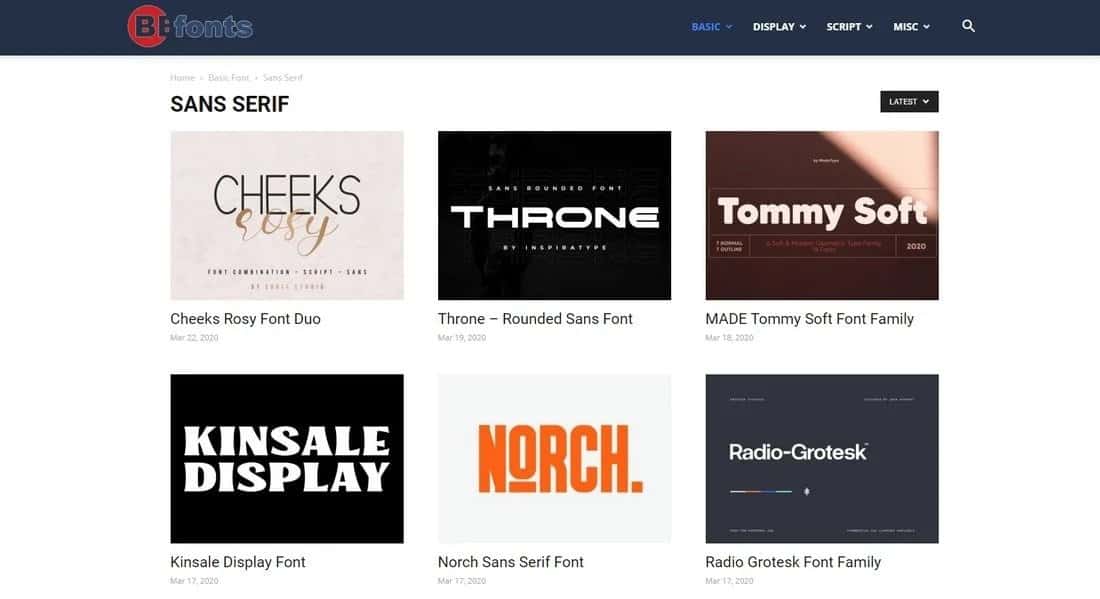 Befonts features a vast collection of Free Fonts that have been produced and submitted by professional designers and also creatives from all over the globe. However, the bulk of the fonts provided on the site are free samples of paid fonts. There are fewer font weights, and the fonts may only be used for personal projects. Nonetheless, if you're seeking a font for a non-commercial project, the high-quality fonts are worth looking. 
Final Words:
So, these are the best Free Fonts websites offering Free Fonts. All these Free Fonts websites are great and provide a good amount of high-quality fonts. However, no matter what website you are opting for, check for licensed fonts to avoid any problems in the future. Thank you for visiting us. Good Luck.