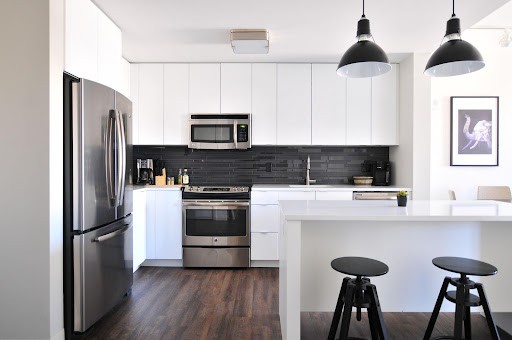 You may have chosen your cabinetry, flooring, tile, appliances, and paint. However, what makes a kitchen comfortable has nothing to do with its appearance and everything to do with its operation.
If you're creating or planning a kitchen, there are a few basic kitchen layout ideas you should keep in mind. Small kitchens were essentially designed to be remodeled. Because your money goes further in a tiny place, you can devote all of your creative efforts to creating it. That means you can typically afford the materials that complement your design, even if they are a little pricier. And with so many design alternatives available, you won't be short of ideas for your personal makeover.
Before you make any major decisions or get carried away with the aesthetic, consider the following 7 crucial kitchen layout ideas to ensure the success of your kitchen design: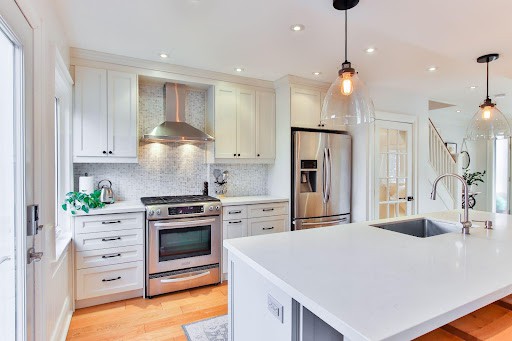 1. Lessen Traffic
In any case, the kitchen is likely to be a high-traffic room of the house. There are, however, methods to avoid making the kitchen a catch-all for mail, backpacks, and outerwear.
Make a mudroom before entering the kitchen to control the chaos that can come rushing in every day. Once in the kitchen, ensure that the principal path through the kitchen is clear of hazards and is not obscured by the refrigerator or oven door when open.
2. Reduce the distance between major fixtures to a comfortable level.
When designing your kitchen, keep the major responsibilities in mind: preparing, serving, and cleaning up after meals. You don't want the stove across the room from the sink, or the fridge too far away from the stove, because this will make whatever task you're working on more difficult.
3. Check that the Kitchen Island is neither too close or too far away.
A kitchen island is where most of the food preparation takes place. If you're going to incorporate one in your kitchen design, think about where you're going to put it. Check that it does not obstruct the space in front of your key appliances, such as wall ovens, dishwashers, and refrigerators.
Allow enough space for the appliance door to swing open, as well as enough space to pass through when the doors are open. However, you do not want to situate it too far away. Ensure that your island is at a comfortable arm's reach of each of these fixtures.
4. Start with the sink.
When designing a kitchen plan, many designers start at the sink and work their way up. While this is most likely a holdover from the days when people spent hours cleaning dishes, it is still a decent rule of thumb.
The oven and refrigerator are essential for food preparation, but the sink still seems to be the spot where we spend the most time. Consider situating the sink in a location with a view out a window or into the room. A kitchen island is also a good place to put the sink.
5. Always place the stove against an exterior wall.
When determining where to place the stove and oven, keep in mind that they should be placed on an outside wall rather than an island or an inner wall. This will make installing a good ventilation system easier (and less expensive). Here you can choose a Copper Range Hood that will make your kitchen very beautiful.
6. Consider Vertical Storage
Instead of the devoting all of your attention to developing enough cabinet and drawer storage, devote some of it to arranging practical wall storage.
Storage walls are an excellent way to combine pantry storage, small appliances, baking supplies, extra dinnerware, or even a broom closet – all in one accessible spot. Open shelves, wall hooks, and ceiling pot racks are not only useful, but they may also give dimension to the aesthetic if well supplied.
7. Draw a floor plan and 3D model of your kitchen.
No matter how much planning, measuring, and pinning to your ideal kitchen Pinterest boards you do, your final kitchen may still surprise you — and not usually in a good way.