Are you wondering how to get Kindle Unlimited Free Trial? Well, in the race to lure customers Amazon has launched the Kindle Free Trial, which you can access without shelling out even a single penny. You get millions of books and titles to either read or listen to. Some premium content, like exclusive books, still requires you to purchase separately. However, it is a unique approach that makes Kindle Unlimited quite enticing. Let's find out what Kindle Unlimited Free Trial is about and how can you get it: 
Kindle Unlimited Free Trial – Introduction 
After successfully activating the Kindle Unlimited Free Trial, you will have access to the collection of millions of books to read or listen to. It will be for the set amount of time, according to the trial period. Therefore, if you have a 30-days trial period, you will have access for that duration. 
During this time, you will have access to several free titles. You can either download them to read or use 'Audible.' It is another Amazon product that enables you to listen to the books whenever and wherever you like. The trial works with the audio option. 
However, you won't have access to every title for free. There will be some premium titles that will require you to buy them still and use them. Therefore, Kindle Unlimited is not entirely free, even if you subscribe to it. You can download or 'borrow' up to ten books to read or listen to for the trial. Once you are done with them, then you can return them to download a new title, and so on. 
Amazon Prime And Kindle Unlimited: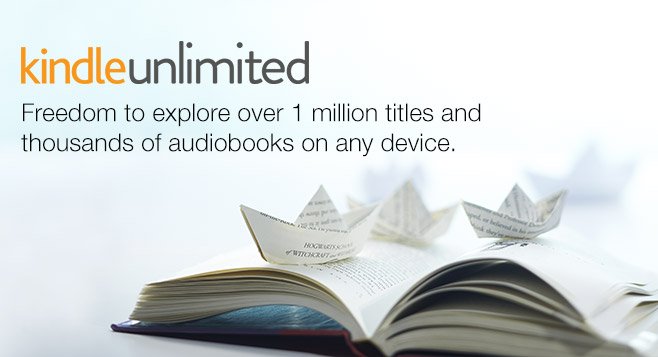 Amazon Prime membership does not offer any kind of Kindle trial. You won't get Kindle Unlimited with Amazon Prime. There aren't any special discounts or offers for the members either. It seems like Amazon wants Kindle to stand out and stay distinguishable. 
Therefore, the two of these facilities are entirely different and not something you can combine. Kindle has separate subscription plans that won't pair with Amazon Prime either. 
How To Get A Kindle Unlimited Free Trial (Step by Step) 
-The best way to get the Kindle Unlimited Free Trial is by registering on the official website. You can click here to visit. 

-You can sign in to the pre-existing account or create a new one. 

-If there is a trial option available, you will see it either during registration or making a payment. 

-However, if you don't find any trial prompt, don't go through with the payment. 

-That would mean you're subscribing to the services without taking a trial. 

-If that's the case, you might want to wait for the trial option to appear on the primary screen or, as mentioned, the official website. 
Buy Kindle And Get A Free Trial: 
There is also another option to get a free trial for Kindle Unlimited. Most of these options will offer up to three months of a free trial. For that, you would have to purchase a Kindle device. According to the kindle device you are buying, the trial period will vary. Some even offer free subscriptions in place of the trial. 
For example, if you buy the latest Kindle Unlimited device, you might get three months of a free trial. If you purchase an older one, you might get a one-month trial and so on. These are the only known best options other than registration to get yourself a free kindle trial. 
Deactivation Procedure For Trial: 
A trial for any service enables you to understand whether the service is right for you or not. Similarly, a free trial of Kindle Unlimited will prepare you to make a subscription decision. However, you need to be varied. It requires you to confirm the payment method. Therefore, once the trial period is over, the subscription will be automated. You should deactivate the pack before that happens. 
-Sign in to your Amazon Account that has Kindle Unlimited activated 

-Go to 'Manage Membership.' There, you will find Kindle Unlimited in a pile. 

-Simply click on 'Cancel Membership' to deactivate Kindle. 
So, Your Kindle membership will remain active until the next billing date. It will deactivate once the billing date strikes. You won't get charged for it. 
Does Amazon Prime Offer Anything Like Kindle? 
There is a prime reading database for avid readers that offers a specific collection of books. However, you won't find any latest option in these books, and most of these are popular literature. Old books are more common. Prime Reading allows you to listen to the books through audible, making it a little more appealing. In terms of book collection and other possibilities, it's not as expansive as Audible. However, it is worth looking into if you haven't tried it with your Amazon Prime Membership yet. 
Kindle Unlimited Discounts & Offers: 
Amazon frequently launches various offers and discounts for its products, including Kindle. It's worth keeping yourself up to date or notified (even Newsletter) for these updates. However, these are not as frequent as it might seem. You can find them around major events like Black Friday Sales, Cyber Monday, Christmas, and other festivals. 
The discounts and offers also vary from one region to another. For example, there was an offer earlier with a 3-months trial for UK users, while there was a 1-month trial for the US users. Hence, these offers and discounts for Kindle Unlimited will also vary according to your residence. 
Also, Check :
Final Words:
Kindle Unlimited is one of a kind subscription option that is fresh to explore by other service providers. Amazon has created a unique niche, and it is making sure to thrive with premium-level services. 
That's everything you can learn about Amazon's Kindle Unlimited Free Trial. We hope that the information was beneficial. As a bottom line, if you're wondering whether it's worth trying, there's no harm in giving it a trial. You can create a new account to test the trial version before deciding whether the service is for you.