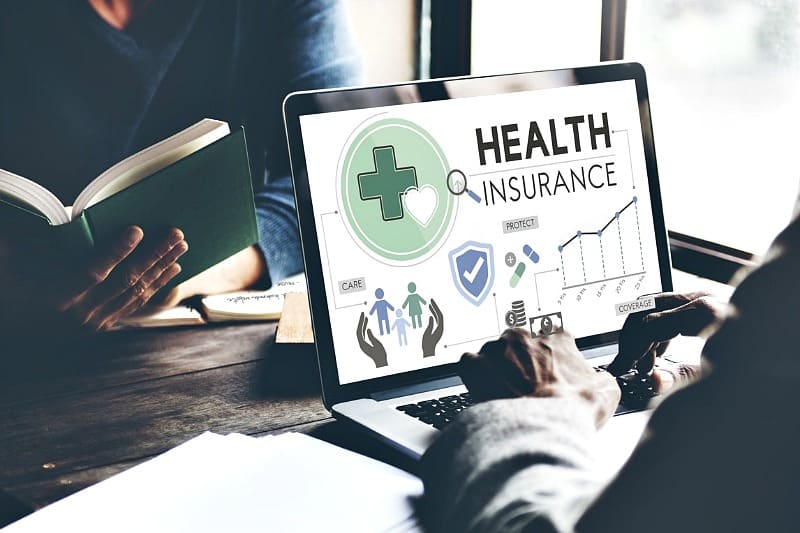 The present COVID-19 epidemic has awakened the whole globe to the fact that medical emergencies are unexpected and may cause severe financial hardship. People have begun to understand the significance of having a decent Health Insurance plan in light of the high infection rate and the lack of a viable vaccine. Furthermore, with the increasing cost of medical expenditures, finding a suitable medical facility and paying for hospitalization may be financially difficult. As a result, obtaining Health Insurance for yourself and your family may offer the extra security you need in these situations. Aside from the apparent advantage of having the financial security to care for your loved ones, a Health Insurance plan may also help you fight medical treatment inflation.
Here are six compelling reasons why you should consider purchasing Health Insurance right now:
1. To combat diseases caused by a poor lifestyle
The prevalence of lifestyle diseases is increasing, particularly among people under the age of 45. Diabetes, obesity, respiratory issues, and heart disease, which are all common in older people, are increasingly common in younger people as well. Sedentary lifestyles, stress, pollution, poor eating habits, device addiction, and unstructured lives are all factors that lead to these diseases.
While taking preventive steps may help fight and manage chronic diseases, a financial setback can be difficult to deal with. Opting for Investing in a health plan that includes regular medical testing may help you detect illnesses early and make medical costs simpler to manage, leaving you with one less thing to worry about.
2. To keep your family secure
You may opt to cover your whole family under one policy rather than buying individual plans while looking for the best Health Insurance plan. Consider your elderly parents, who are prone to sickness, as well as your dependant children. If you have enough health cover, you will not have to stress about ensuring that they get the finest medical treatment possible if anything were to happen to them. Do extensive research, get impartial advice from experts, and choose a plan that offers comprehensive coverage.
3. To compensate for lack of insurance coverage
If you currently have Health Insurance (for example, via your job), find out precisely what it covers and how much coverage it provides. It's likely to offer basic coverage. If your existing policy does not cover potential risks, such as diseases or illnesses that run in your family, it may be inadequate in the event of an emergency. With medical treatments progressing at such a rapid pace, having a larger amount guaranteed may ensure that your every medical requirement is met financially. If you can't afford a better coverage plan right immediately, don't worry. You may begin with a little amount of cover and progressively expand it.
4. To cope with the rising cost of medical care
As medical technology advances and illness diseases grow, so does the cost of treatment. It's also essential to understand that medical expenditures aren't only confined to hospitals. The cost of a doctor's consultation, diagnostic tests, ambulance fees, operating room fees, medications, lodging rent, and other expenses are all rising. If you are not properly prepared, any of them may place a significant burden on your finances. By paying a relatively low annual Health Insurance premium, you may avoid the burden of medical inflation while opting for high-quality treatment without worrying about the cost.
5. To keep your money safe
While an unanticipated sickness may cause emotional agony and stress, there is another aspect of coping with health issues that can deplete you: the costs. You may better manage your medical expenses without having to dig into your savings by buying an appropriate Health Insurance policy. Some insurance companies even give cashless treatment, so you won't have to worry about reimbursements. Your savings may be put to good use for things like buying a house, paying for your child's education, and retiring. Furthermore, Health Insurance allows you to take advantage of tax savings, allowing you to save even more money.
6. Get insurance as soon as possible to ensure your safety.
There are many advantages to purchasing Health Insurance early in life. You may get insurance at cheaper rates since you are young and healthy, and the advantage will continue as you become older. You will also be presented with more comprehensive coverage choices. Most plans include pre-existing condition coverage, which means that pre-existing illnesses are not covered. This time will come to a conclusion while you are still young and healthy, providing you the advantage of comprehensive coverage that will come in handy if you get sick later in life.
Final Thought: 
In today's fast-paced world, Health Insurance is a must-have. It's critical to protect yourself and your loved ones from any situation that may leave you financially disadvantaged. The HDFC ERGO my: health Suraksha and my: health Medisure Super Top Up, for example, provide comprehensive coverage and a variety of perks that may ensure you stay financially secure. This is because, among other things, these packages cover day-care procedures, treatment at a large network of hospitals, pre-, and post-hospitalization expenses, and even mental illness treatment. You wouldn't have to worry about a medical issue placing a burden on your finances if these provisions were included. So, do your homework and choose a Health Insurance plan that meets your requirements.