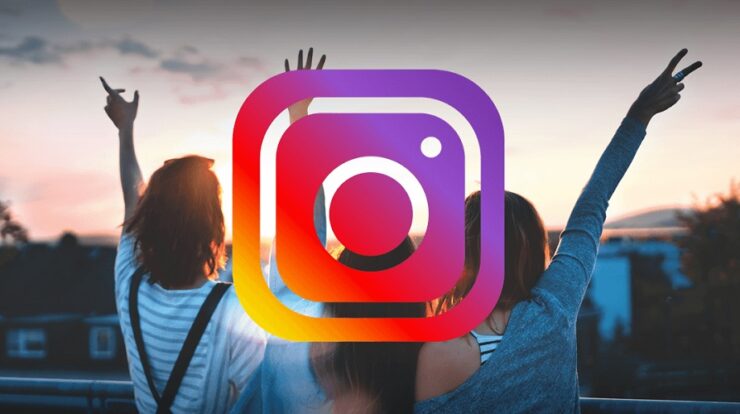 With over 550 million daily active users, Instagram is a wonderful platform for making an audience. To maintain a brand's credibility, it must post consistently and at the correct time to attract new people and keep existing ones. Posting regularly is a simple task. However, owing to technical difficulties or a lack of time, you may become inconsistent, resulting in a loss of followers or interest in your profile. Don't panic; using apps to schedule Instagram posts can easily solve this problem. This post will go through the best Instagram scheduler options to use. Before we look at the apps and their features, benefits, flaws, and more, you should list the features you want in your Instagram scheduling tool because everyone's scheduling demands are different. So, before you invest in the correct tool, ask yourself the following questions:
1 – What kind of content do you need to schedule?
2 – On which social media platforms do you wish to post?
3 – Do you work as a team? If yes? Then, how many users will you have?
4 – How many clients will you manage at one time?
Assess the tools based on your requirements. You should pick tools with all the necessary features at a reasonable price.
Top Instagram Scheduler To Try
One of social media managers' most significant time savings is scheduling Instagram posts. Here's a list of the best free apps for scheduling Instagram posts. Most of them provide free and premium editions with dozens of advanced features.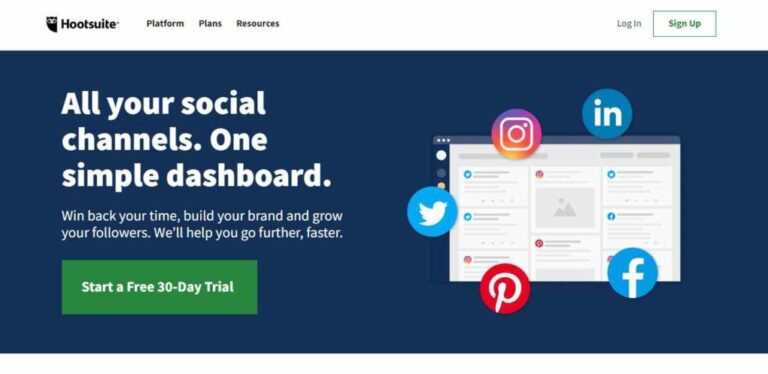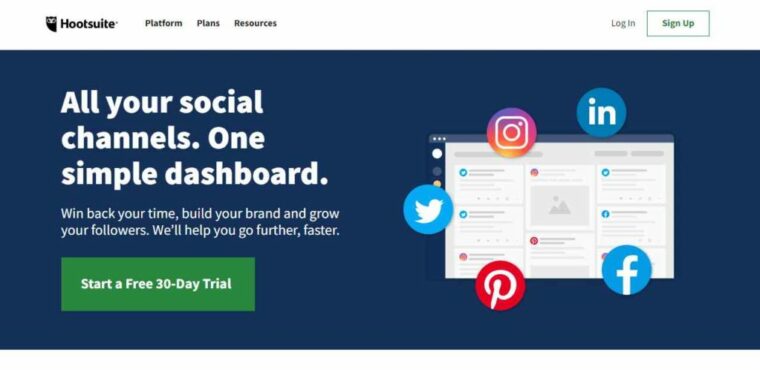 Hootsuite is a strong contender in the Best Instagram Schedulers to Use category, and it comes highly recommended for freelancers and small/medium/large businesses. Its distinguishing feature is automated scheduling for various social media platforms. It also enables content curation, analytics reports, and performance monitoring. This Instagram Scheduler gives you a quick snapshot of your social media networks in one spot. It also has excellent collaboration options for responding to questions and sharing messages with coworkers.
Features: 
With this best Instagram scheduler, you can quickly edit, upload, and schedule social media posts in CSV format.

It includes a media-rich planner allowing you to view all your scheduled posts simultaneously and communicate with your team in real-time.

It allows you to search streams by hashtag or location. It also includes a large content repository for content curation.

Paid versions allow you to manage over 50 prominent social networks.

You can export reports in Excel, PowerPoint, PDF, and CSV file formats.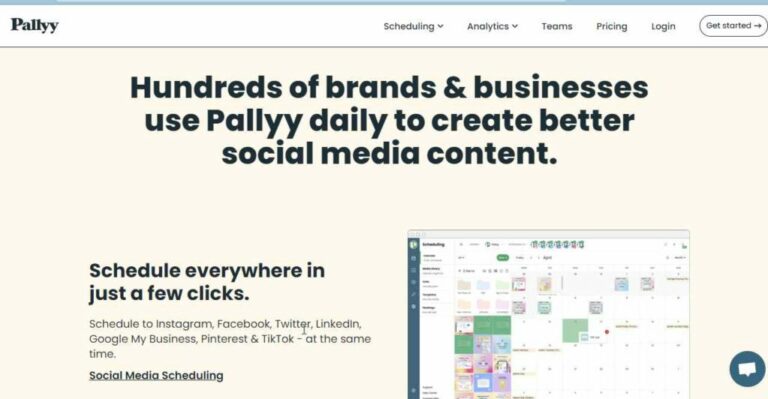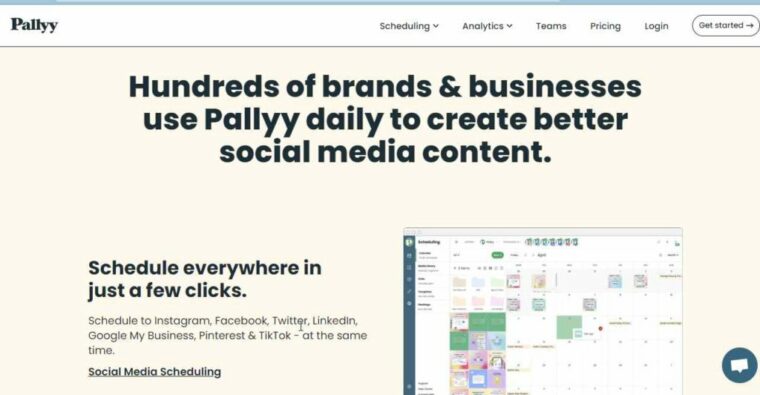 Pallyy is a fantastic app for scheduling Instagram posts in only a few clicks. At a low cost, the app provides many features for scheduling and planning your social media strategy. It allows you to schedule posts on all social media platforms and receives detailed post analytics. Pallyy's stored layouts are one of its most popular features, allowing you to create posts, including caption templates, relevant lists of hashtags, and setting different time zones for numerous clients.
Features: 
Its scheduler supports visual content sharing, notably on Instagram, and includes grid preview, hashtags, and other features.

It makes publishing content to apps such as Twitter, Facebook, LinkedIn, TikTok, and Google My Business easier.

Manage your posts effectively and efficiently with an in-built social media schedule, and create Instagram posts with Canva integration.

Access to a media library is available, as are previews of your Instagram feed.

It has a content curation tool designed specifically for Instagram, enabling you to search for content to repost while giving credit to the original creator.

It has an Instagram bio link tool and the ability to moderate Instagram comments, among other things.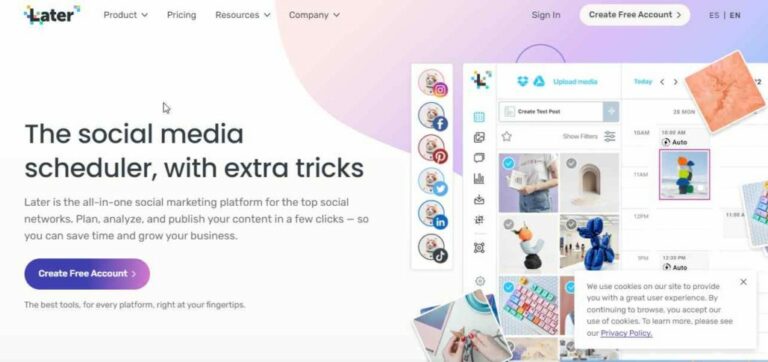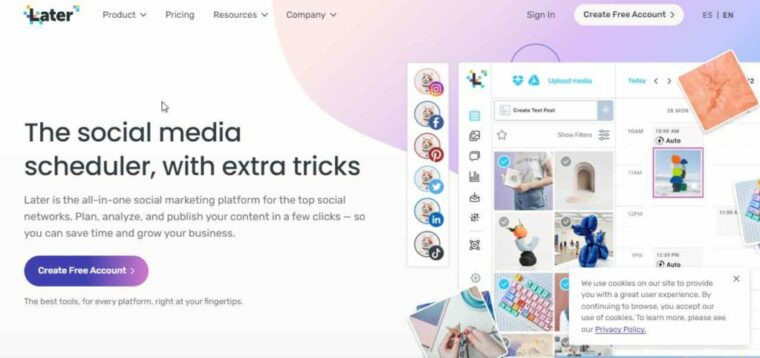 You probably saw it coming, didn't you? It's only possible to go through the Best Free Instagram Schedulers list by mentioning Later. The platform is ideal for personal users and managers of small to medium-sized businesses. It goes beyond being the best Instagram Scheduler by offering a dedicated network of socially engaged people looking to meet others in their industry. It includes many features and enables the quick scheduling of photos and videos.
Features: 
It allows scheduling and shows analytics, user-generated content, and so on.

It supports visual planning, allowing you to plan your posts.

The tool allows you to preview your feed before posting it.

It makes hashtag recommendations.

You may use it on platforms other than Instagram, such as Facebook, Pinterest, and Twitter.

Its extensive Instagram analytics reports give information regarding engagement rates, the best times to post, etc.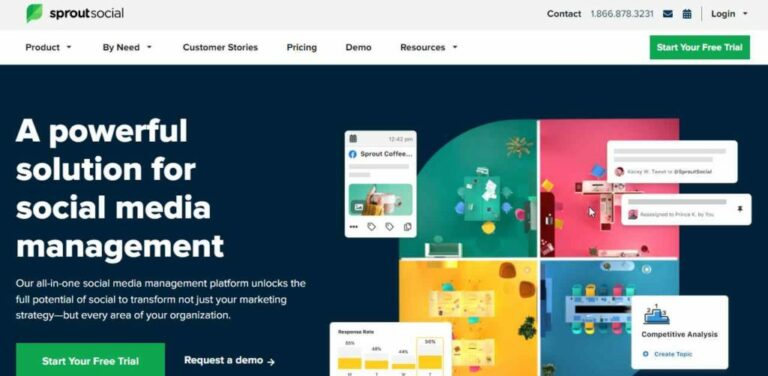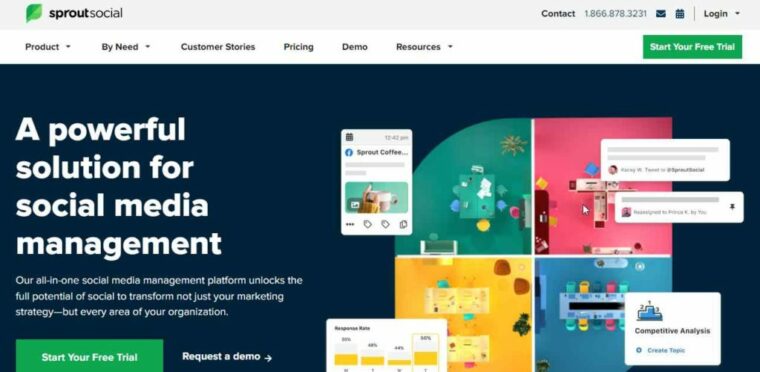 SproutSocial is another fantastic app for scheduling Instagram posts for free. It's an excellent tool for all sorts of business users and freelancers. With the Instagram Scheduler, you can easily execute posting, scheduling, drafting, and queuing activities. In addition, you can plan, manage, and deploy social content and campaigns with cross-network scheduling. It will also aid you in the management and monitoring of different social media profiles, keywords, and locations.
Features: 
SproutSocial offers free and paid social media scheduling for Instagram, Facebook, and other platforms.

It includes all of the necessary features for content posting, campaign performance management, customizable reporting tools, etc.

Provides the ability to rapidly maintain and respond to incoming communications while maintaining brand dependability.

It offers analytics and practical insights from social conversions for improved marketing.

It enables you to manage posts across various accounts, networks, and campaigns using a visual calendar that supports the long-term strategy.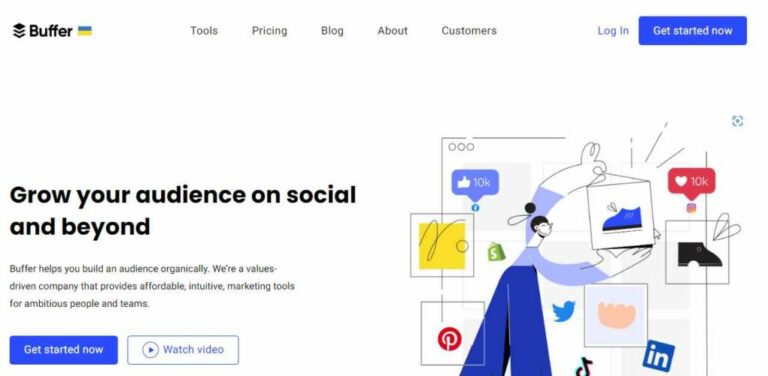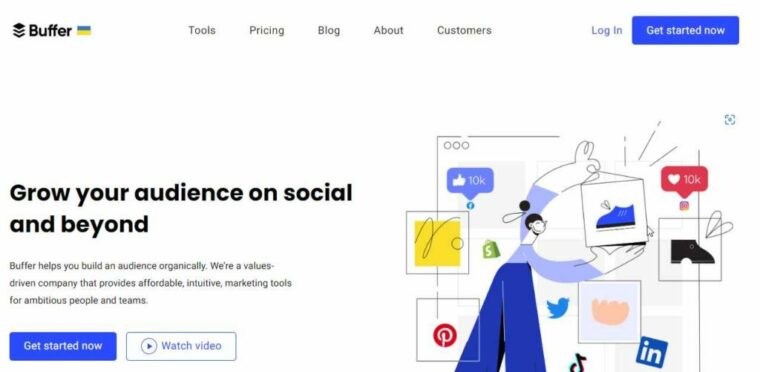 It is ideal for freelancers and small to medium-sized businesses. Buffer is a Social Media Management platform that allows you to schedule posts, tags, comprehensive reporting, in-depth social analytics, strategy recommendations, and so on. It will also allow you to build a pre-set publication schedule for each social media account.
Features: 
It allows you to create outstanding content by composing posts, communicating with team members, and executing social media marketing campaigns.

It allows you to schedule posts in advance and receives alerts when they are ready.

Features team cooperation in post creation and account management.

It can be used on Instagram, Facebook, Twitter, Pinterest, and LinkedIn.

It contains a social media calendar that shows all weekly or monthly social media updates.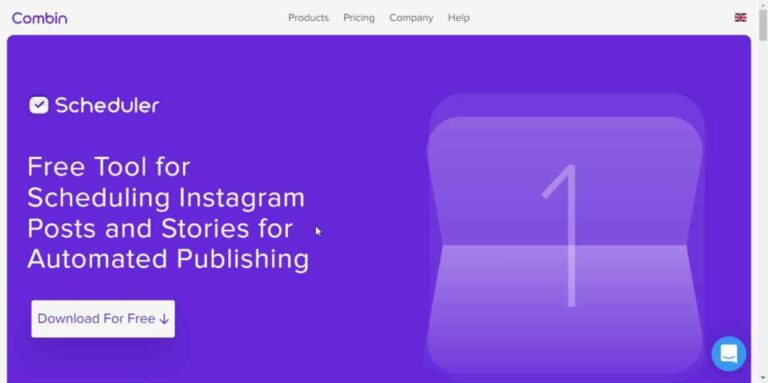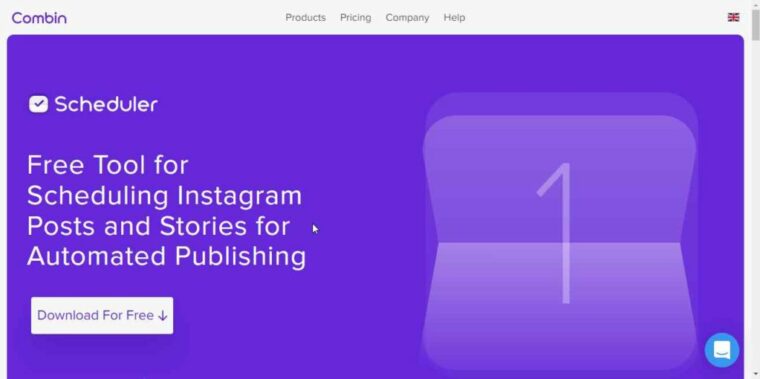 Combin is, without a doubt, one of the best free apps for scheduling Instagram posts, and it can be used for both personal and small to medium-sized businesses. Its user-friendly interface and simple navigation make it an excellent Instagram scheduler. The app is exclusive to Instagram users and does not allow people to schedule posts on social media platforms. It has analytics options, strong editing capabilities, and the ability to tag locations.
Features: 
It is compatible with the Windows, Mac, and Ubuntu operating platforms.

It contains features like image size modification, location/user tagging, hashtags, and bulk posting of stories.

Post your photos/videos/reels accurately and with a valuable analytics function.

It has a sort and filter function that organizes your posts by hashtag, location, and other factors.

Its most popular feature is Insta Check, which analyzes your account, previews your live post, and provides useful advice to improve your performance and interaction.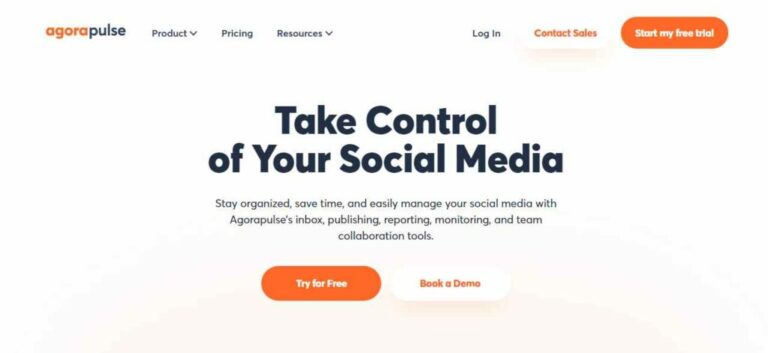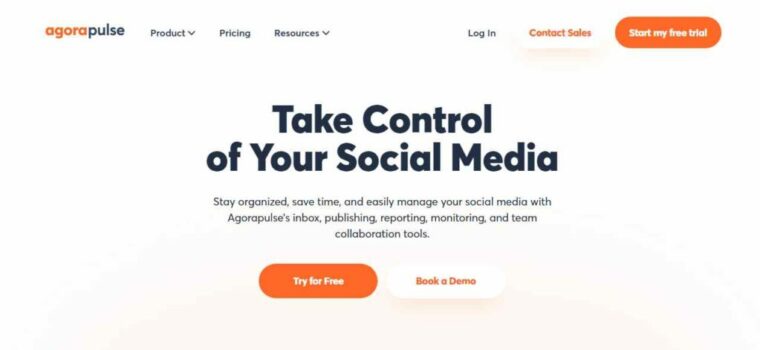 It is regarded as one of the best social media management and scheduling tools. Agorapulse is undoubtedly a good option for small and medium-sized teams and social media marketing agencies. One of its important features is its customized moderation rules, ensuring you never encounter spam on your social account. It also has a CRM dashboard that informs you who likes and engages with your posts regularly, among others.
Features: 
It enables you to respond to comments across several platforms, including Facebook and Instagram.

You may also add comments and assign profiles to different team members.

It lets you share content on Instagram, Facebook, YouTube, and other social media platforms.

It lets you trim images, store popular hashtags, and preview your posts before scheduling them.

It offers a powerful Analytics tool that allows you to obtain extensive information on your performance, keep track of industry trends, and monitor your team's reaction times.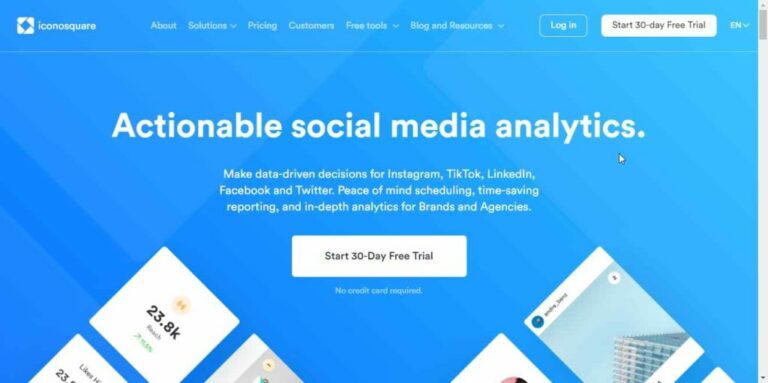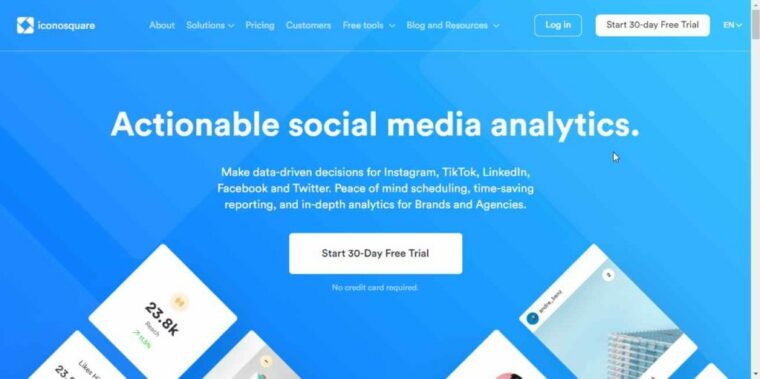 Iconosquare is a fully featured social media management tool that can do social listening and generate detailed analytics. With our best Instagram Scheduler, you can effortlessly publish on Instagram, Twitter, and Facebook. Conversely, LinkedIn is only available in the analytics dashboard and cannot be used to post. However, it is one of the free apps for scheduling Instagram posts.
Features: 
The dashboard is focused on visual content. As a result, it is primarily geared toward Instagram. It lets you post ordinary images, carousels, and stories.

It enables you to plan, schedule, and manage your profile using an in-built visual calendar.

It contains a feature that allows you to schedule a first comment and hashtags. The Instagram scheduler app allows you to track and add your most or recently used hashtag to your caption.

It provides a separate library for storing captions in advance and selecting them when you publish new posts.

One of its distinguishing features is the future grid preview, which reveals the Instagram profile's layout in advance and allows you to select whether or not to publish it.

It also includes an Instagram bio link tool, a random comment picker to assist you in running Instagram contests, and a cool tool that makes Instagram posts from your posted tweets.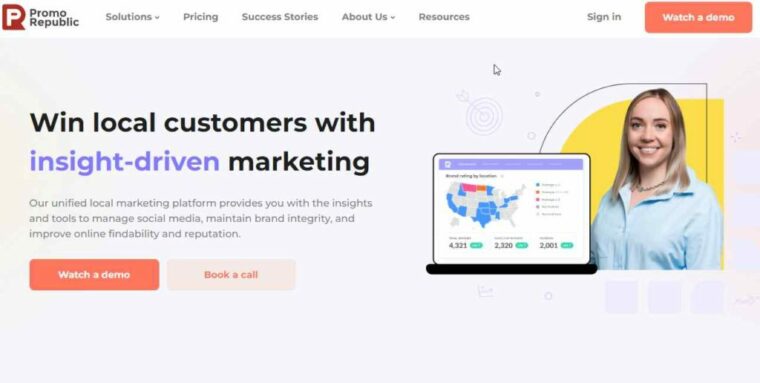 The Promo Republic is one of the best Instagram schedulers & planners to try, with the main goal of managing numerous social media platforms, building & maintaining brand integrity, and improving online brand reputation. It supports many social networks besides Instagram, including Twitter, Facebook, Pinterest, LinkedIn, and Google My Business. It also has a variety of analytics and collaboration features. The main drawback is that it only supports ordinary Instagram posts, not stories or carousels.
Features: 
It offers an easy-to-use image-based social media calendar.

It has a large content library where the brand's contents are stored.

Though it focuses on various apps, it has features tailored exclusively to Instagram users, such as a graphics editor and a plethora of prepared templates for making graphics without using third-party services.

Allows you to republish evergreen content after 99 days.

Most of its offerings include strong analytics and the ability to manage social inboxes.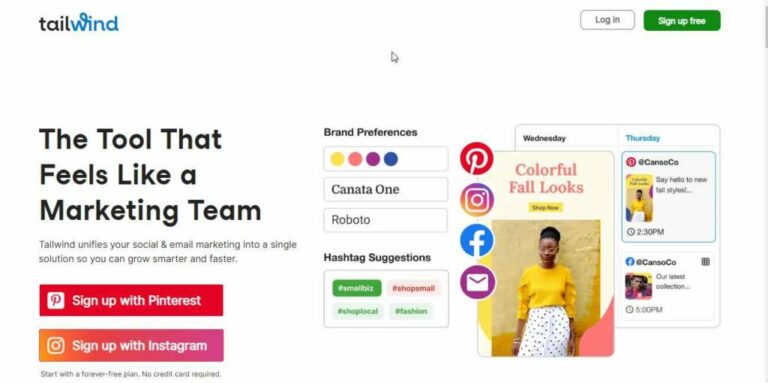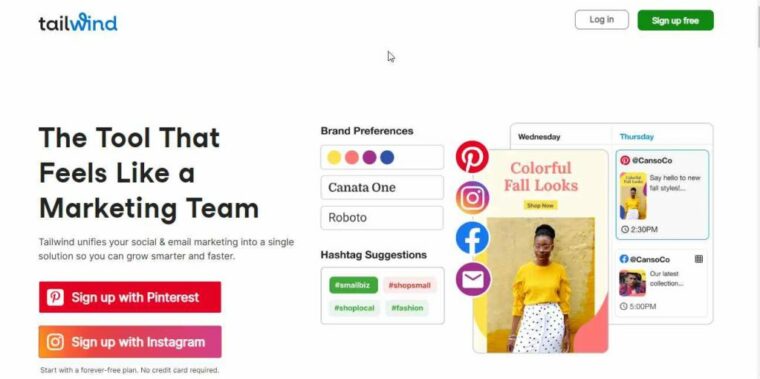 Tailwind is regarded as one of the best Instagram schedulers, with users ranging from freelancers to small to major businesses. Its distinguishing feature is its nine-grid preview, which allows you to schedule Instagram posts weeks in advance. In addition, its Instagram post and Story Creator, which offer a variety of customized templates and editing tools, are among its most popular features. It also enables posts that include images and videos, making it one of the best free apps for scheduling Instagram posts.
Features: 
It works with PCs, mobile apps, and tablets.

The drag-and-drop feature allows you to manage your calendar effortlessly and schedule Instagram posts, stories, and videos.

It has a smart scheduler that chooses the best time for your posts to get the most audience interaction.

It examines patterns, finds content, watches comments, and measures outcomes.

It features a dependable Hashtag Finder that will recommend the most interesting hashtags for your posts.

It allows you to insert pre-saved lists of hashtags into posts, making it the ideal Instagram scheduler.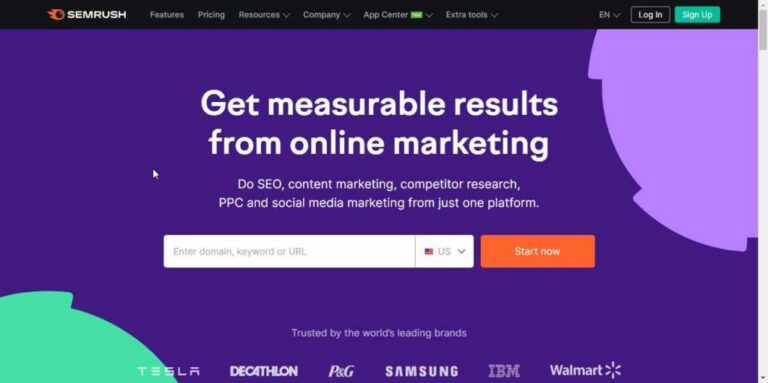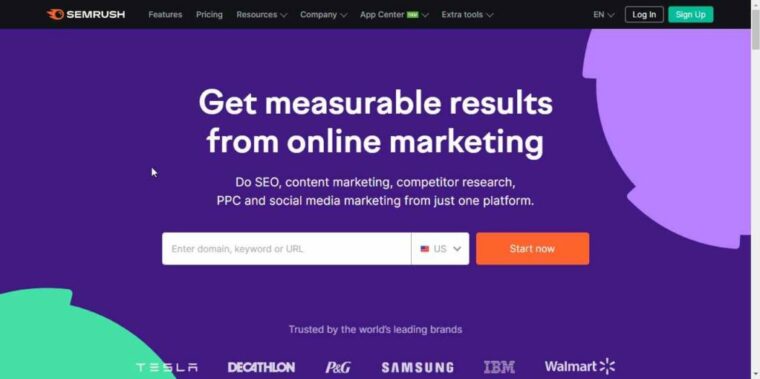 Semrush is one of the best apps for scheduling Instagram posts. Its social media tracking function analyses your rivals' social media to learn about the audience's preferences and discover new approaches to increase interaction. Furthermore, its keyword analysis provides the best keywords based on previous interaction statistics, making post production easier. It helps you to learn about your competitor's social strategies. It also can schedule and post to five social networks.
Features: 
It automates posting, tracking, promotion, and analytics across the most important social media.

It includes an image editor and a link shortener.

Aids in the planning and scheduling posts on Facebook, Twitter, Instagram, Pinterest, and LinkedIn.

Allows you to store posts as draughts for later use.

Its competition analysis function reveals rivals' winning techniques.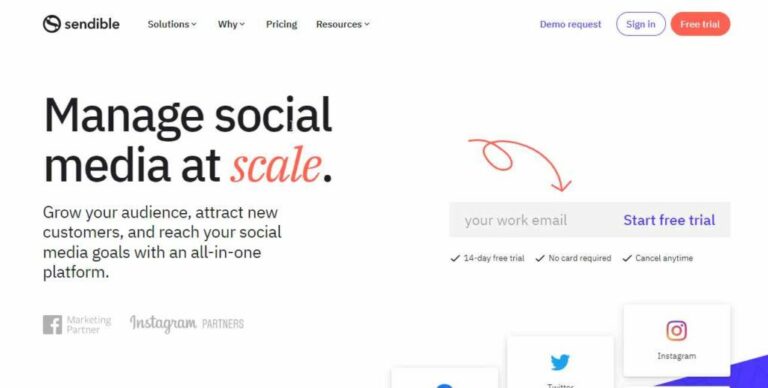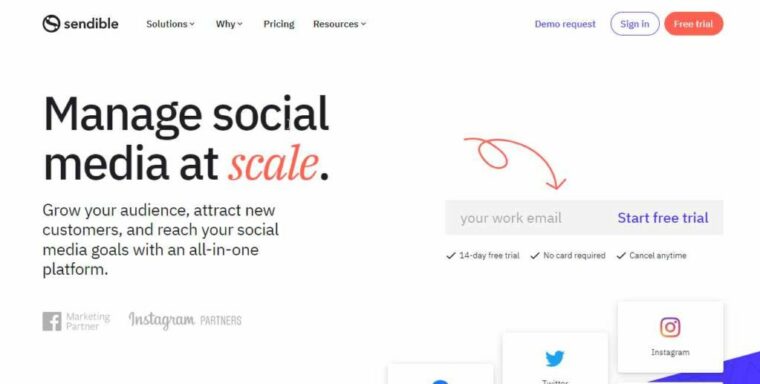 Freelancers and small to large businesses typically use this Instagram scheduler. It easily manages and improves brand interaction on social media. Sendible provides all the necessary functionalities for planning, cooperation, and so on. It, for example, allows you to schedule posts individually, in bulk, and so on. It also has an automated sentiment analysis function that determines whether the audience participation is favorable, negative, or neutral.
Features: 
It gives information on the most engaging content, site traffic, etc.

The tool will enable you to deliver automatic reports to key stakeholders, team members, or clients daily, weekly, or monthly.

Allows you to preview the posts before posting. These features will assist you in personalizing content, determining the appropriate text length, and ensuring that your images appear stunning.

It keeps track of your work by sending helpful analytics to your clients through email.

It lets you link all social media platforms, such as Twitter and LinkedIn, in one spot.

Direct access to Canva, Google Drive, and YouTube is supported.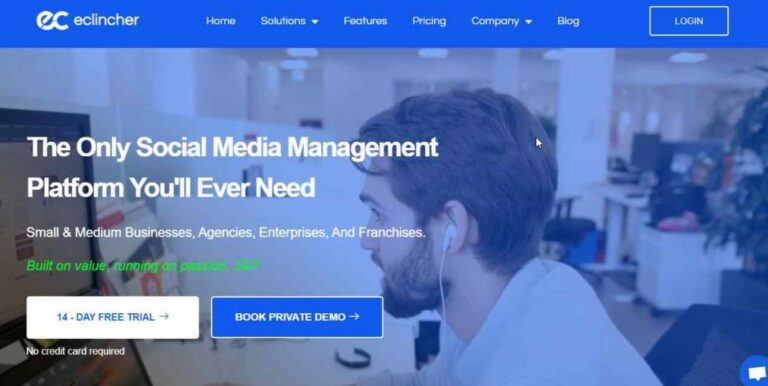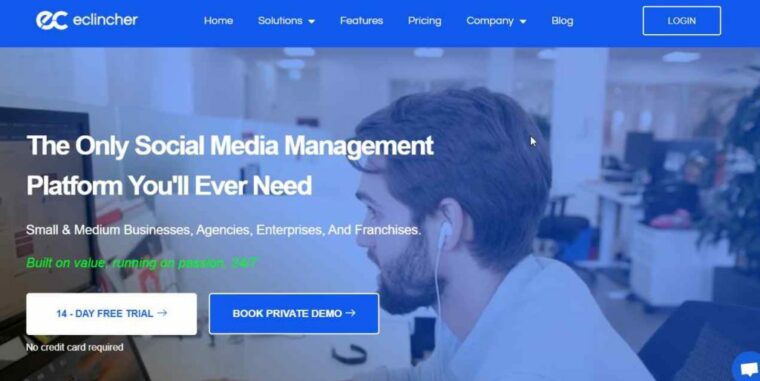 eclincher is best suited for agencies, franchises, and small and medium-sized businesses. The social media management tool provides you with all the tools you require to schedule and automate your Instagram posts and maximize the effectiveness of your campaign on the platform. It distinguishes itself from its competitors owing to its visual calendar, which simplifies content planning, generation, and scheduling inside a single comprehensive platform.
Features:  
It enables you to add easily and tag posts to the campaign to assess outcomes.

Bulk uploads and schedules content.

With Drag-and-Drop, you can rearrange Instagram posts.

It helps you to discover the current trends and track any keywords, hashtags, or phrases throughout the web.

Using sentiment analysis, you may discover how people feel about a brand (positive, negative & neutral).
Conclusion:
Instagram is a fantastic tool for promoting brand awareness, and posting regularly is essential for building audience engagement. We've spoken about the best Instagram schedulers that do more than schedule Instagram posts. To get the best Instagram scheduler for you, consider various aspects, such as your team size, budget, post feature needs, etc. Pallyy, Hootsuite, and Combin Scheduler are the best apps for scheduling Instagram posts.