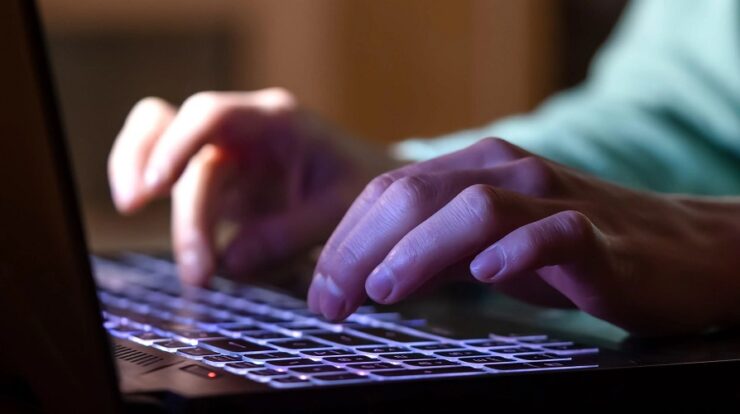 Even for complicated online networks, log files must be easily accessed. This is why you need log viewer software on your PC. This software will allow you to easily open log files in any format and size on your PC. Some sophisticated features, such as search and filter options, are available to assist you in finding and examining different components in your PC log. When selecting Log Viewer software, please take a few things in mind, such as its usability, handy features, and affordability. However, it may be challenging for the common individual to bounce from one website to another in search of a solid option. To assist you, we have compiled a list of the best Log Viewers for Windows, listing all of their essential features. After reading it, you will find it easy to select your ideal Log Viewer.
Top Free Log Viewer Software For Windows PC
The following are the best Log Viewer Software for your Windows PC. Go through it and select what you require.
1. Sematext Logs
Sematext Logs is a centralized log management system that may be hosted in the cloud or on-premises that allows for the collection, storage, indexing, and real-time analysis of logs from diverse data sources. It gives DevOps a real-time log stream, alerts, and powerful searching and filtering features to help them handle issues rapidly. Sematext provides an Enterprise package and free, standard, and professional levels. The Standard plan starts at $50 per month, the Pro plan at $60 per month, and the Enterprise plan is tailored based on the individual firm's needs.
2. Glogg
Glogg is an open source log viewer software that can browse and search complicated log files on a Windows PC. The best feature to mention is the real-time update option, which updates every activity in real-time. Glogg also has a well-managed user interface with a lot of handy features. The log viewer's search option deserves special notice because it is quite effective. However, direct file export options are still absent.
3. Universal Viewer
Universal Viewer is one of the best log viewer software options for Windows. The software can open a log file as big as 1GB in less than a second. It also offers a hotkey option to open previous and subsequent log files by clicking a button. It also offers a robust search option to find the log by entering a term. However, you cannot edit or alter any log file using Universal Viewer.
4. Legit Log Viewer
Legit Log Viewer is a multi-purpose log viewer software that can open files in various formats. It lets you open tiny to huge log files without interfering with other operating apps. The software has all the necessary features, from accessing log files to performing basic searches. The Legit Log Viewer has a reasonable response time and can open huge log files quickly. However, sometimes users need help installing the software; otherwise; it is an excellent option.
5. File Viewer Lite
File Viewer Lite is a fantastic option if you want sturdy software that can only save massive log files. The software opens a file larger than 1GB in a fraction of a second. Furthermore, File Viewer Lite supports sophisticated encodings such as ANSI, ASCII, UTF8, etc. File Viewer Lite also includes basic customization features, such as font style, alternative backgrounds, etc. On the other hand, the search option in this software could be better.
6. Dynamic Log Viewer
This is a robust log viewer software that provides its individuals with a variety of features. Dynamic Log Viewer provides a visually appealing UI with several customization options. For example, the software lets you modify the paper's font size, color, and style. Conceal rows may also conceal undesirable logs using the same pattern. There is also a highlight function for highlighting crucial sections of your log.
7. LogViewer
In the list of log viewer software, this is a big name. With little latency, Log Viewer can open and analyze small and big log files in various formats. With its case-sensitive file option, the software allows you to search for any word or phrase in the log. Another useful feature of Log Viewer is exporting log data from one device to another. As previously said, the feature has made it a popular option on the list.
8. GamutLogViewer
Our next addition is a storage-friendly log reader with a small package's latest features. GamutLogViewer is ideal for efficiently opening tiny to medium-sized files on your PC. The software also lets you edit a log file and save the changes to your PC. GamutLogViewer offers a crucial function of filters, which many products in this category lack. The software is worth a try because it has some extra features, such as strong encoding and search options.
9. SolarWinds Log Analyzer
SolarWinds Log Analyzer can gather and analyze data from Windows event logs. Real-time monitoring of event log data is provided via Syslog, SNMP traps, and system event logs. Data may be collected and monitored in real-time using a uniform interface. The software is extremely simple to use and requires little to no training. The user may quickly sift through enormous volumes of log data using tags and filters. Users may rapidly find the necessary information using an integrated search bar with color coded icons for warning, emergency, alert, error, and debug messages. Users can configure the alert system to deliver messages at particular times based on their needs. Users may adapt notifications to their needs by establishing reset criteria and eliminating false positives. To respond to performance events, you can get email notifications and have them activate external scripts.
10. Bare Tail
Bare Tail is another log viewing software that Windows users can consider. The log viewer provides all the basic functions and editing options. The app also features a search option to open tiny to medium-sized files. There are two versions of Bare Tail, one free and one paid. However, the free version has practically all of the essential features.
Consider The Following: