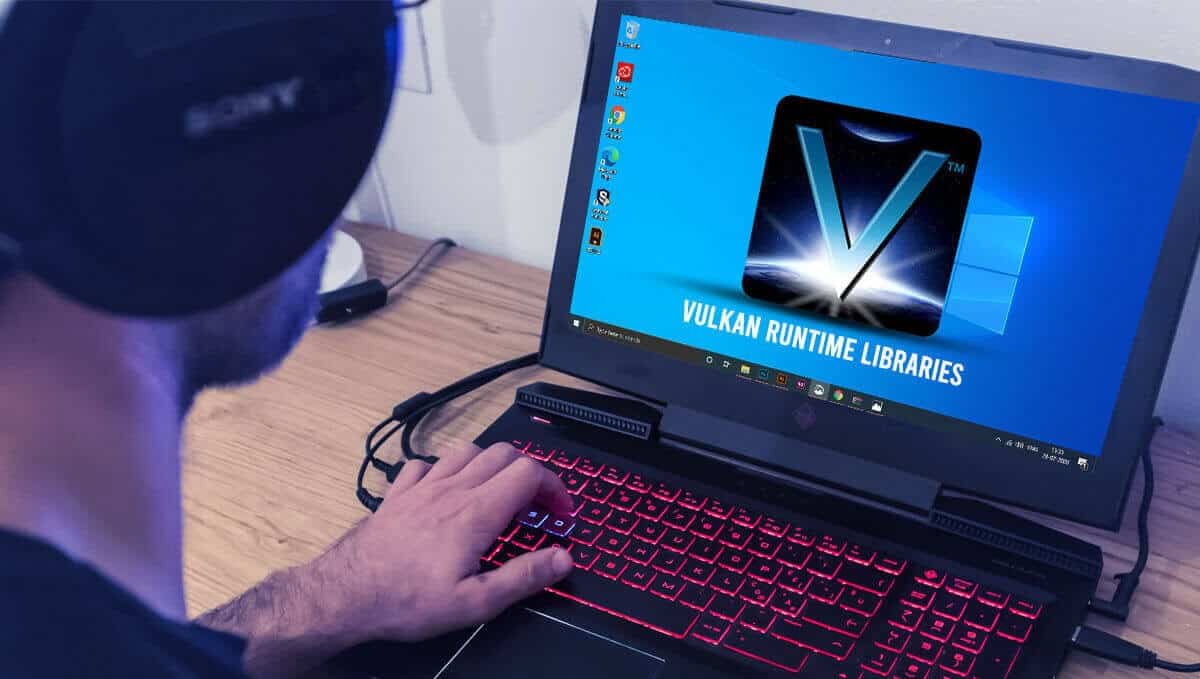 Those who develop games are indeed innovators; however, have you wondered would they ever be able to do their job with excellent proficiency had it not been for the technology, allowing these games to be played on computers and consoles. Hence, technology is the backbone of every game you get to see and enjoy on your screens.
The APIs, including DirectX and VulkanRT, let your computer create a friendly place on your screens for your games so you can enjoy them to the fullest. The Vulkan Runtime Library, commonly referred to as VulkanRT, is an API that lets modern 3D-rendered games process properly with the graphic card and internet chipset. 
What is VulkanRT? Is Vulkan Runtime Library Safe?
Considering the importance of the Vulkan Runtime Library, the article tends to cover all necessary information about what is VulkanRT? Is VulkanRT safe? So, let's move on to it. 
From the name, the VulkanRT appears to be something related to Star Trek, but to break your bubble, it is not. Vulkan Runtime Library is a low-level API that aims to bridge the gap between games software and graphics hardware required to run some specific 3D games and 3D applications on your computer and Mac. 
As VulkanRT is produced and backed by different other organizations, including Valve, and it assists in creating better 3D applications while lessening the system resources consumed to run them, rendering somewhat better enhancements compared to DirectX and other development APIs. Such is the satisfaction level of the VulkanRT that if any of the computers are running Vulkan Runtime Library, then stay assured that the game would be performing way better than how it used to perform With other APIs.
The balanced resources used by VulkanRT-backed applications assure better stability, and it also unlocks other essential features to run advanced applications and high-end games on the computer.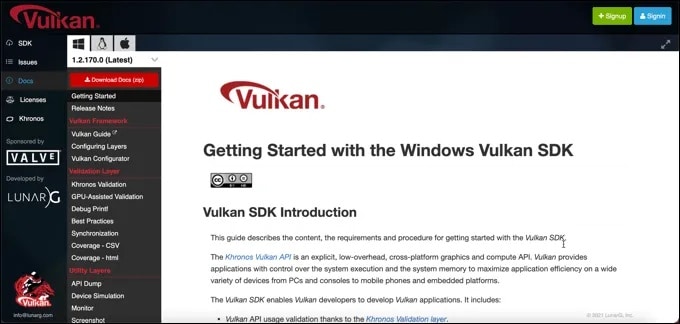 If you have VulkanRT installed on your computer, make sure to run the software with care. You can install it automatically when you install third-party graphic drivers provided by AMD and NVIDIA expressly. 
If you are thinking, is VulkanRT safe? So, the answer is, Yes. It is entirely secure. It is not supposed to use any system resources on its own; however, you can see few related system processes while running a graphic-intensive game and application.
If you are still worried about the authenticity of the Vulkan Runtime Library, you have the option of checking the genuineness by running Windows'Windows' built-in virus scanner. There is also an option available for installing Vulkan Runtime Library manually. If you don't care for the VulkanRT, you can remove it anytime with the help of the Windows Settings menu.
Ways to Install VulkanRT Manually
VulkanRT is a crucial component for 3D applications and games like Crysis Remastered, Half-Life, Alyx, Red Dead Redemption 2, etc. All these need Vulkan Runtime Library to function correctly. In some cases, installing a specific game or application may also cause VulkanRT'sVulkanRT's latest version installed. If it is not installed automatically, you can try installing Vulkan Runtime Library by updating graphics drivers from the manufacturer's website, or you can also try installing the VulkanRT SDK directly. NVIDIA website also offers an option to install VulkanRT as a standalone option. It will install Vulkan Runtime Library and also software, thereby enabling support for games and applications.
It is possible to download the stable, general release drivers, the newer beta drivers; however, they are accompanied by bugs and other such issues. Once the installer file downloads, execute it and obey on-screen instructions to install VulkanRT. You are supposed to restart the computer once the Drivers complete the installation process. 
Removing the VulkanRT from Windows10
If you have gotten tired of VulkanRT, you can get rid of it using the Windows Settings menu. Though removing VulkanRT halts games from working, if you are still adamant about getting it removed, here is our easy guide to doing so.
First of all, right-click the Start menu and opt for the Settings option.
Select Apps> Apps & Features from the Settings menu. Search for the Vulkan Runtime Libraries or the VulkanSDK software in the search bar. 
You can also scroll through the menu manually to locate it. Once found, choose the entry, select Uninstall > Uninstall to initiate the removal process. 
Now, carry out the on-screen instructions in the uninstaller window for removing Vulkan Runtime Library. When you are particular about VulkanRT removal, reboot your computer to ensure that the VulkanRT is safely removed from your computer.
Checking for the Genuineness
Vulkan Runtime Library is a peculiar and lesser-known API, so it is logical to be worried about the authenticity of the VulkanRT software running on your computer. Some malware enters your computer using the names of the genuine software, so it is better to double-check. 
To be sure about the genuineness of VulkanRT, you should see where it is installed first. For example, you should find the source files in the C:\ VulkanSDK directory if you have installed it manually. If the graphic driver has established the VulkanRT, it should be located in the C:\ Program Files (x86)\ VulkanRT folder. 
Once you have successfully located the VulkanRT files, you can use Microsoft Defender to check your computer for any possible malware. Follow these steps:
Open a new File Explorer Windows, right-click the directory that contains 

the VulkanRT 

source file. Choose Scan with Microsoft Defender in case you are running Microsoft Defender. You can also select similar options for the third-party antivirus provider.
Suppose the Microsoft Defender finds the APIs in the right location, and it calls your computer free from any malware attack in the VulkanRT installation folder. In that case, you don't have to worry about anything then. However, if the issue is otherwise, you should better schedule a Microsoft Defender Offline scan to monitor and remove the malware. You can also plan a similar boot scan with the help of a third-party antivirus solution.
Also, Check :
Final Words:
Vulkan Runtime Libraries is one of the vital components for online 3D games. Without it, it may not be possible to play certain games efficiently, or you may need to reinstall your games and upgrade the graphic drivers to restore functionality. Being eccentric, VulkanRT may be safe from possible malware attacks; however, there is no harm in getting it checked against the virus attack with the help of Microsoft defender boot scan and third-party software.