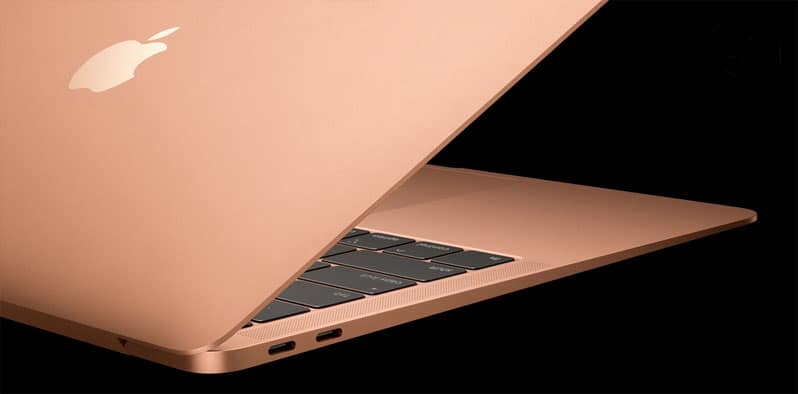 Apple's macOS is highly regarded for providing stellar features, a bevy of customizations, and a myriad library of apps on the Mac App Store. You will rarely hear someone say, "My Mac seems a bit slow. How do I've so less space left?" Whether you have bought a new Mac recently or are familiar with it, organizing things daily gets overbearing over time. Luckily, the Mac App Store and the developer community provide several macOS apps to optimize your Mac &tune it to its potential.
Moreover, every Mac owner aims for a consistently stable performance. For that, one probably resort to spring cleaning occasionally. It is only wise to automate tasks like dumping old or unused files, managing menu bar items, organizing files by archiving together, etc. So, how about letting some apps undertake that automatically and make your life simple and easy? That's why I have curated a bunch of useful and top-notch macOS apps to optimize your Mac.
Use­ful macOS Apps to Opti­mize Your Mac
A few apps on this list need permissions such as Full Disk Access and Accessibility permissions to function correctly. So ensure you permit them accordingly. Most apps on this list provide a trial option to let you experience them before deciding to buy them.
1. CleanMyMac X
All we have to pay the price for trying out some new apps. Also, everyone wants their Macs to be zippy and responsive. It does not happen if you keep dumping apps. CleanMyMac X eliminates the need to search and eliminate apps or unwanted files to speed up your Mac. Besides, it identifies the unused files, the leftover components after app uninstallations, and other new apps. By removing those junk files & apps, you can reclaim the precious storage space, makes a world of difference on MacBooks with 256GB or 128GB storage.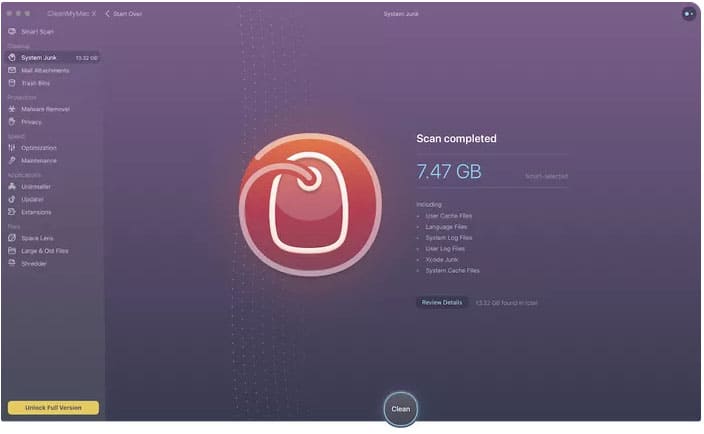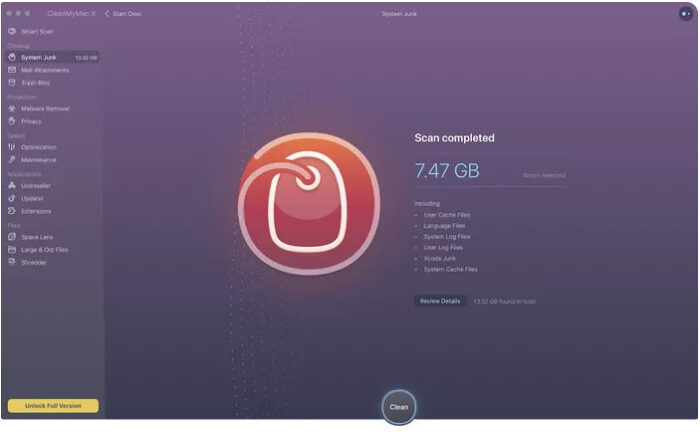 Moreover, the CleanMyMac X trial will allow you to remove junk files merely up to 500MB, and some exclusive features are hidden behind the paywall. Additionally, the paid version is available from Mac Store & MacPaw Store with an annual subscription or one-time purchase. Mac Store version lacks some features, and that makes it slightly cheaper. If you want all features, you will need to buy the 'full no holds barred' CleanMyMac X version from the MacPaw Store straight by paying some extra bucks.
2. Bartender 3
The menu bar can appear crowded with ample icons & apps sitting there. Bartender 3 can quickly organize those menu bar items by clubbing them together smartly, autohiding them, and accessing them with keyboard shortcuts or a search bar. You can use that small search box to look for and launch an app if you do not want to reveal the entire list of apps. You can also rearrange the app icon order in the menu bar list to access it with a single click and browse it quickly using your keyboard.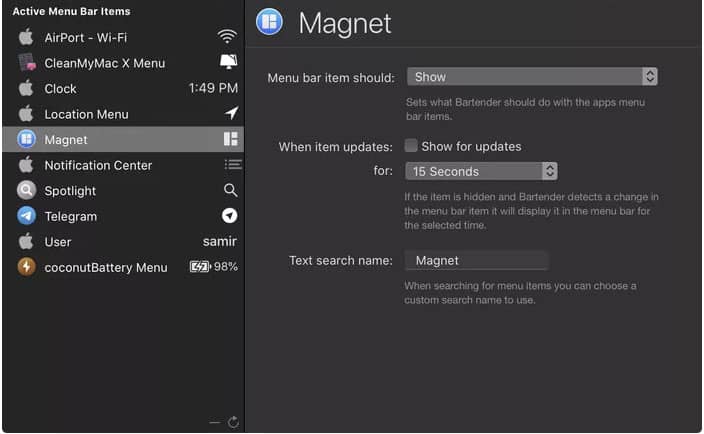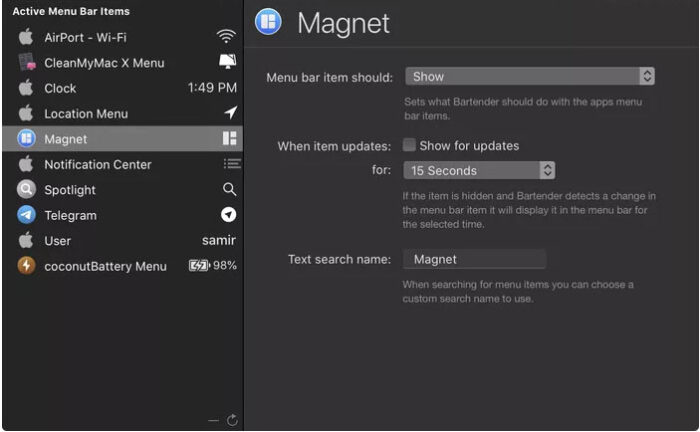 The best part is it works with the dark mode of macOS Catalina flawlessly. Besides, Bartender 3 comes with a free 4-week trial to enable you to experience a smart, minimalist menu bar. The full version will cost you 15 dollars, and it is only available from the official site.
3. Alfred 4
Batman's butler Alfred J. Pennyworth is exceptionally efficient in aiding him during risky and dangerous missions. Just like that, Alfred 4 will help you in finding & launching the apps or documents you are looking for with minimal effort. You can also perform web searches from Alfred's search bar. It sounds like a search bar juiced up by mixing the Spotlight and Siri, except the voice commands part. But there is more.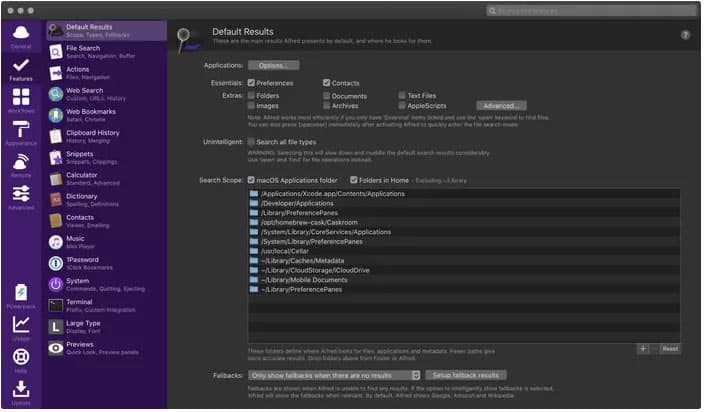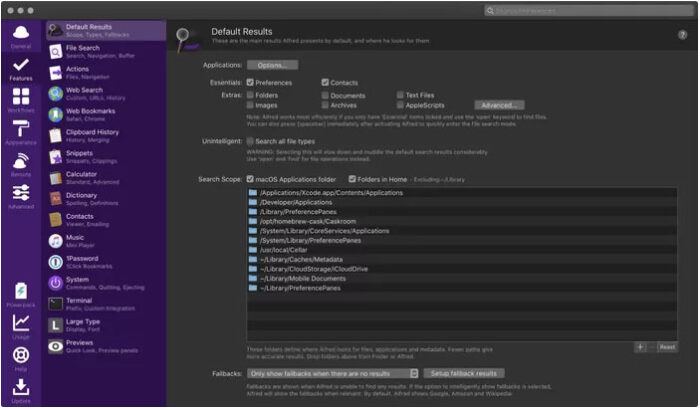 Furthermore, you can add more capabilities with a Powerpack, which enables you to hook it directly to several popular services like Spotify & 1Password. Also, you can use features such as clipboard history, text auto-expansion, themes, etc.
Moreover, you can cut down on performing repetitive manual tasks by crafting smart workflows to open apps, search the web, and expand texts or sentences. You can even run Terminal commands right from the search box instead of opening the Terminal app. The app is free to download, and the Powerpack will cost you 25GBP for a single license and 45GBP for a Free Lifetime Upgrade from the official website.
4. Keka
Dealing with compressed or archived files on Mac can be tricky. However, Keka does the job quite seamlessly. It is a nifty file archiver that can also extract archive formats, even IPA and APK files. It contains one of the most straightforward interfaces that includes two areas in a small window — the top part to compress files and the bottom one to extract files. You will see that as soon as you drag & drop a few files on Keka's app window.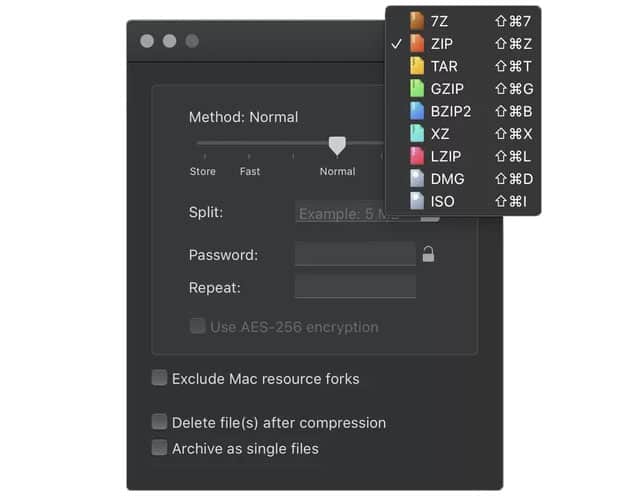 Apart from that, the brilliant thing about Keka is that you can extract files straight without the app. For that, right-tap on the archive file, select Open with > Keka from the context menu, and that should do the needful. Besides, the support for compressing RAR files exists in its beta version. Also, you can download it for free from the official website. Keka is also available for 2.99 dollars on the Mac App Store to support the developer's efforts.
5. Hazel 4
Let's say you've CleanMyMac X to purge the junk files and Alfred 4 to assist you in looking for the actual documents you're looking to revisit. What about the photos & files that are littered across different folders and even external volumes? Well, you can organize those folders and files smartly with Hazel 4. First, you've created some ground rules and patterns for Hazel 4 to organize your photos, movies, files, and important documents. Afterward, the app automates its organization process every time you make a change.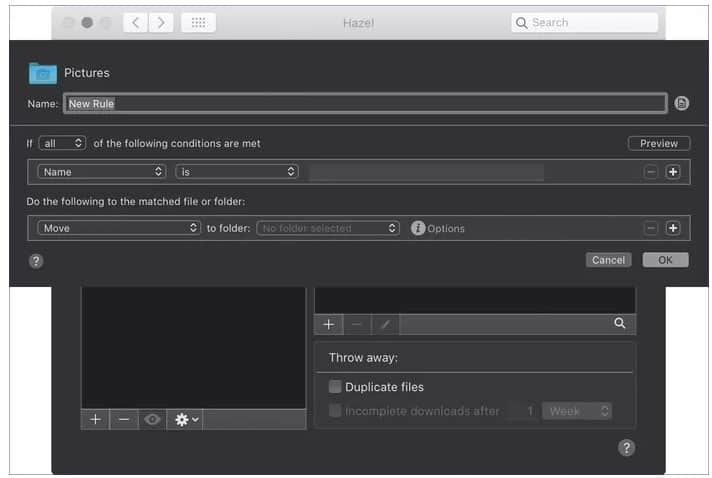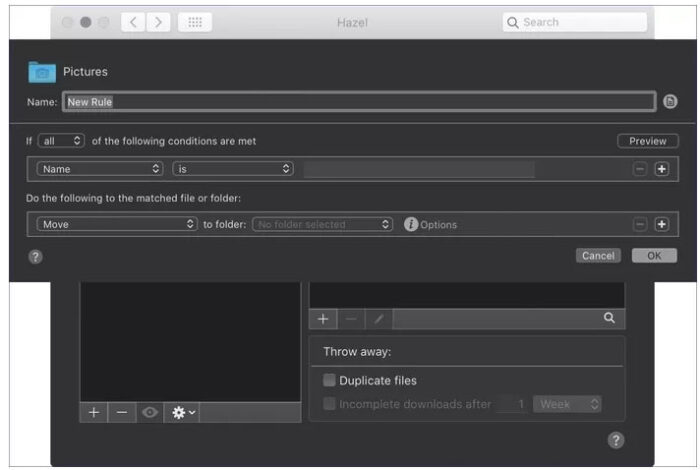 Hazel 4 can also remove duplicate files that you create by mistake and toss away those incomplete downloads. These two things can assist you in reclaiming storage space. Besides that, you can configure it to organize files by name, date, or any other combination. Additionally, you can batch rename files and archive them. Hazel 4 does make your life simpler, but it'll cost you $32 for that. You can buy it from the official website. The current build (Hazel 4) does not support the dark mode in macOS Catalina.
6. Magnet
Resizing windows in macOS is so much entertaining that you can spend hours trying to predict how an app window will resize. With Magnet, you can quickly overcome that by turning your workspace into a multitasking station. It enables you to align, drag, and snap windows of the open apps, which means that you can work or browse the web on one side of the screen and keep YouTube or Netflix running in the browser on the other side. Similar to the Split View on iPadOS and the Snap feature in Task View on Windows 10.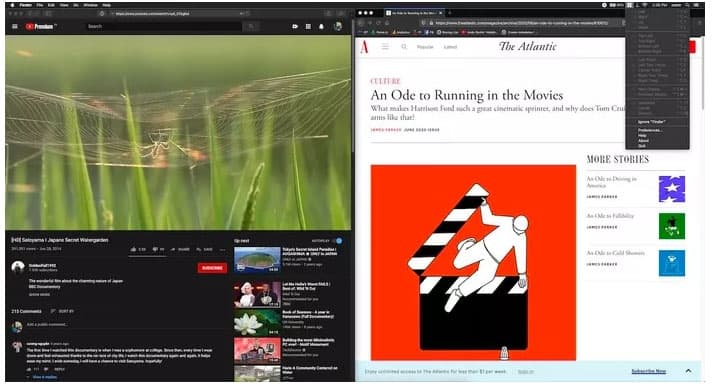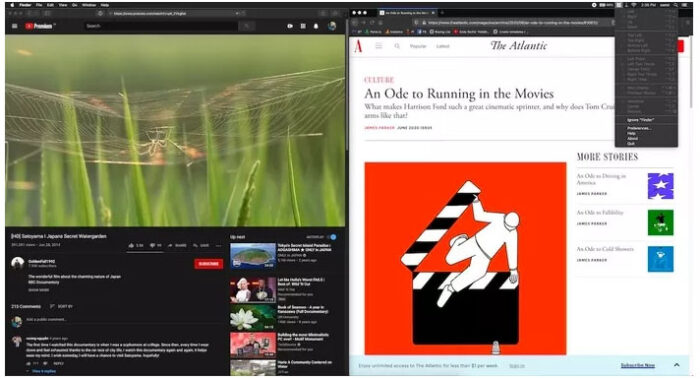 Moreover, working on documents while stacking two of them on top of each other becomes convenient. You can also customize keyboard shortcuts for snapping windows in a specific direction like right or left, top-left or bottom-left, and so on. If you do not recollect the keyboard combinations, tap the Magnet icon on the Menu bar and pick the direction you need to snap the currently active window.
Besides that, Magnet is available for 1.99 dollars on the Mac App Store and is perfect suited for those who hook their MacBooks to a TV or a monitor for a larger screen estate.
7. CoconutBattery 3
The macOS 10.15.5 Catalina update will give battery health management for Mac notebooks. But the question is, how often will you check battery health, which could be nestled deep inside the settings? That's because coconutBattery 3 is a better alternative since it shows battery-related details such as Charge Cycle counts, the State of Health, Temperature, and even its status with a single click on the menu bar.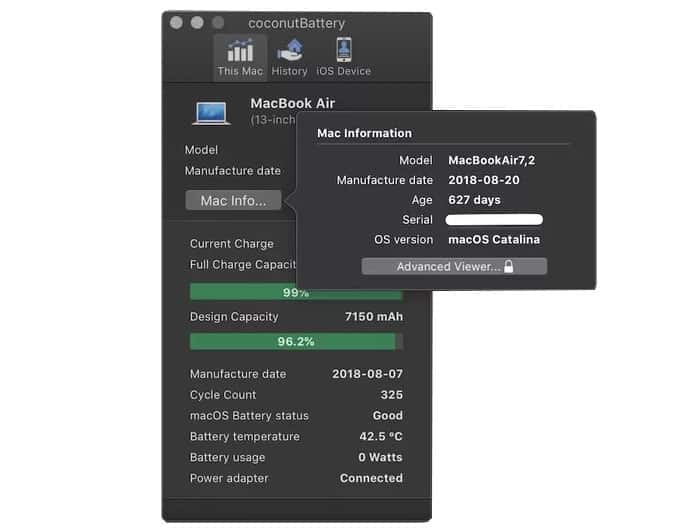 Such details are incredibly necessary for people who travel a lot, use their MacBooks with external displays, and put those Macs to sleep sometimes to understand the battery health better. CoconutBattery 3 is free-to-use. You can also buy the Plus version from the official website if you want a detailed view of your iOS & Mac battery health and print device health reports.
Spruce up That Mac
Apple's MacBook Air & MacBook Pro models come with fast yet limited storage. And that could pinch at times. That's why it is necessary to keep disk space organized and speed it up for maximum performance. You can spend hours trying to fix those things manually. But why do that when you can easily save time and automate apps to manage those tasks?
Dear Vistors, by working with apps mentioned on this list, you can undoubtedly offload those repetitive activities & optimize your Mac. Which are your most-liked macOS apps that others should also try out and use? Please share your experience of using them in the comments section below.