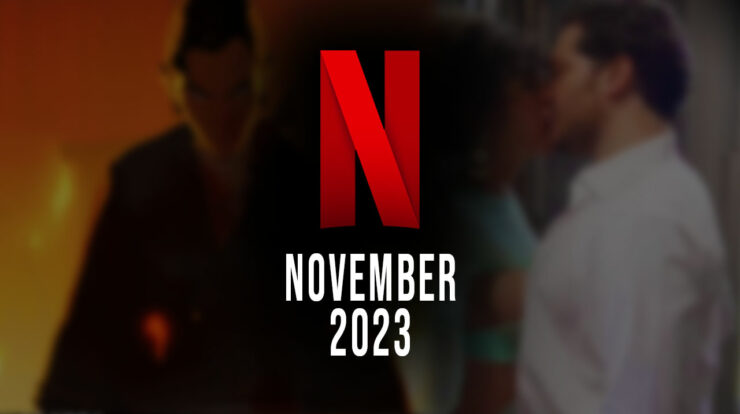 We're taking a look at all the confirmed Netflix releases and new releases for the month of November 2023, it's already huge! A ton of new releases, lots of new programs… the end of the year promises to be busy.
After a rather good month of October, Netflix intends to do it again with a month of November which already promises to be extremely busy. Between the return of highly popular series, a host of highly anticipated new releases and even a reality show from an absolutely cult license on the platform, viewers are going to get their money's worth. Still happy in fact, especially since the red N announced that a new price increase would occur shortly. While waiting to take the ax to the corner of your face, you might as well take advantage of the XXL catalog of new releases for November on Netflix.
Netflix Series for October 2023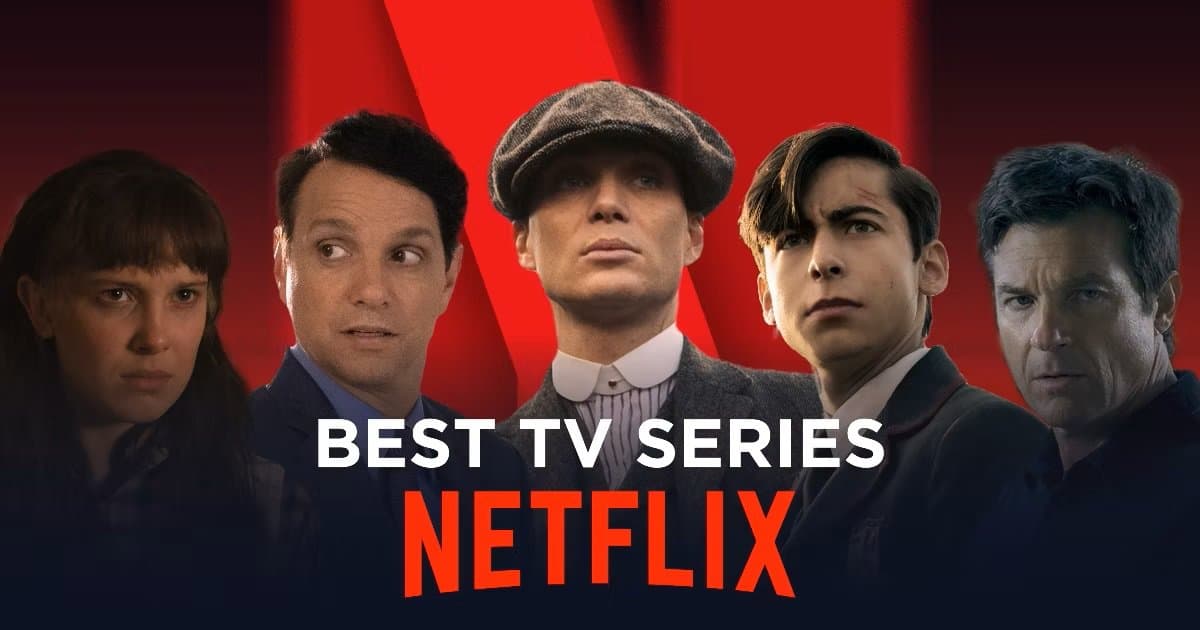 Many Netflix series already confirmed for this month of November 2023 which promises to be really loaded with new releases. In the pile, we will especially note the presence of Onimusha, a highly anticipated adaptation of the famous Capcom franchise. Netflix has a series of programs of the genre, including the excellent Castlevania and Captain Lazerhawk, with a hilarious Rayman PEGI 18, released recently.
In the field of Netflix animated movies, Scott Pilgrim returns to the small screen with a new show which will tell us about his quest to seduce the beautiful Ramona. Finally, the legendary series The Crown will return with a season 6 which already promises to be full of emotion. And it is ultimately THE most popular franchise on the platform which will be back with a highly anticipated reality TV show. We are of course talking here about Squid Game which will launch its first series with real people this time on Netflix.
All the light we cannot see – Season 1 – 2/11
"Inspired by the Pulitzer Prize-winning novel, All the Light We Cannot See is a new genre miniseries that follows Marie-Laure, a young blind girl, and her father, Daniel Leblanc, as they flee Paris under German occupation by taking with them a legendary diamond to prevent it from falling into the hands of the Nazis.

Onimusha – Season 1 – 2/11
"The hero of this adaptation will be Miyamoto Musashi, whose character is inspired by Toshiro Mifune, the legend of Japanese cinema. Set in the early Edo period, as wars come to an end and Japan enters an era of peace, the story follows an aging Musashi who receives a secret mission. Armed with a legendary gauntlet, Musashi sets out on a hunt for demons. »
The Bad Camp: The series – Season 1 – 3/11
"Aspiring ecstasy producer Ferry Bouman is trying to break into the Brabant underworld. Supported by John, his brother-in-law Lars, Remco and Dennis, he does not hesitate to challenge the indestructible drug lord Arie Tack and a disreputable motorcycle club to carve out a place at the top. But when Danielle, the woman he loves, discovers his dark hidden side and the nature of his affairs, Ferry finally understands the price he will have to pay to become the big boss…"
Blue Eye Samurai – Season 1 – 3/11
"Taking place in Japan during the Edo period, "Blue Eye Samurai" follows Mizu (Maya Erskine), a mixed-race sword master in search of appeasement, who lives under a false identity while plotting his revenge. »
Daily Dose of Sunshine – Season 1 – 3/11
No information
Selling Sunset – Season 7 (reality TV) – 3/11
"The star agents of the Oppenheim Group return for season 7 with a brand new office, even more luxury apartments, spats and even more scathing repartee. In Los Angeles, a market known for its ruthlessness, reputation is king. »
At the Moment – season 1 – 10/11
"This anthology series set during the pandemic tells ten unique stories of love passion and heartbreak.
Fame After Fame – season 1 (reality TV) – 10/11
 "Sálvame," a wildly successful Spanish series, is coming to an end. "Fame After Fame" follows the eight main hosts, real celebrities in Spain, on their crazy journey in search of a new job between Miami and Mexico.
Suburræterna – Season 1 – 14/11
Rome, 2011. While political institutions are on the brink of collapse, the Vatican is shaken by scandals and the streets of the Italian capital are in chaos. In the world of the underworld, Cinaglia tries to take over from the Samurai and, assisted by Badali, supervises all criminal activities in the city with the assistance of Adelaide and Angelica, who now lead the Anacleti, and Nadia , who helps them manage the deal locations in Ostia. But not everyone accepts the established order…
The Crown – Season 6 – 16/11
"The love story between Princess Diana and Dodi Al Fayed is brutally interrupted by a fatal car accident. Prince William tries to resume his life at Eton after the death of his mother, while the monarchy suffers the wrath of public opinion. As she prepares to celebrate her golden jubilee, the Queen reflects on the future of the monarchy in the face of Charles and Camilla's upcoming wedding and William and Kate's royal romance.
Scott Pilgrim takes flight – season 1 – 11/17
"As Scott Pilgrim meets the girl of his dreams, Ramona Flowers, he discovers that he will have to take down his seven sadistic exes before he can date her. But his trials don't end there. Inspired by the comics of Bryan Lee O'Malley. »
Squid Game: The challenge – Season 1 (reality TV) – 11/22
"In this show, 456 real players will compete in hopes of winning $4.56 million, a prize that can change a life. Throughout the challenges inspired by the original series (plus some additions that will create a surprise), the strategies, alliances and character of each player will be put to the test as the other competitors are eliminated. »
An almost normal family – mini-series – 24/11
"The Sandells are a very ordinary family: Adam is a priest, Ulrika is a lawyer, and their daughter, Stella, is 19 years old. They live a perfect life in a residential suburb of Lund. But one day, everything changes when Stella is accused of murder and thrown in prison. Stunned, his parents don't know what to do. What happened ? They want to help Stella at all costs, but deep down, what do they know about their daughter? And about each other? »
Love Like a K-Drama – season 1 (reality TV) – 11/28
"Can you really fall in love while starring in a romantic Korean drama with kissing scenes? This reality TV show focuses on eight Korean and Japanese actresses and actors who live together and form pairs to try to land the main roles in six mini-dramas…"
Fully charged – Season 1 – 30/11
"'Charged Up' is an explosive action comedy about an elite special forces unit who tries to prevent disaster from occurring in Las Vegas. After a party filled with alcohol, drugs and also sex, the team discovers that the bomb they deactivated was a decoy. Despite the effects of debauchery and their personal difficulties, they will have to struggle to find the real explosive device and save the world.
Netflix Films for November 2023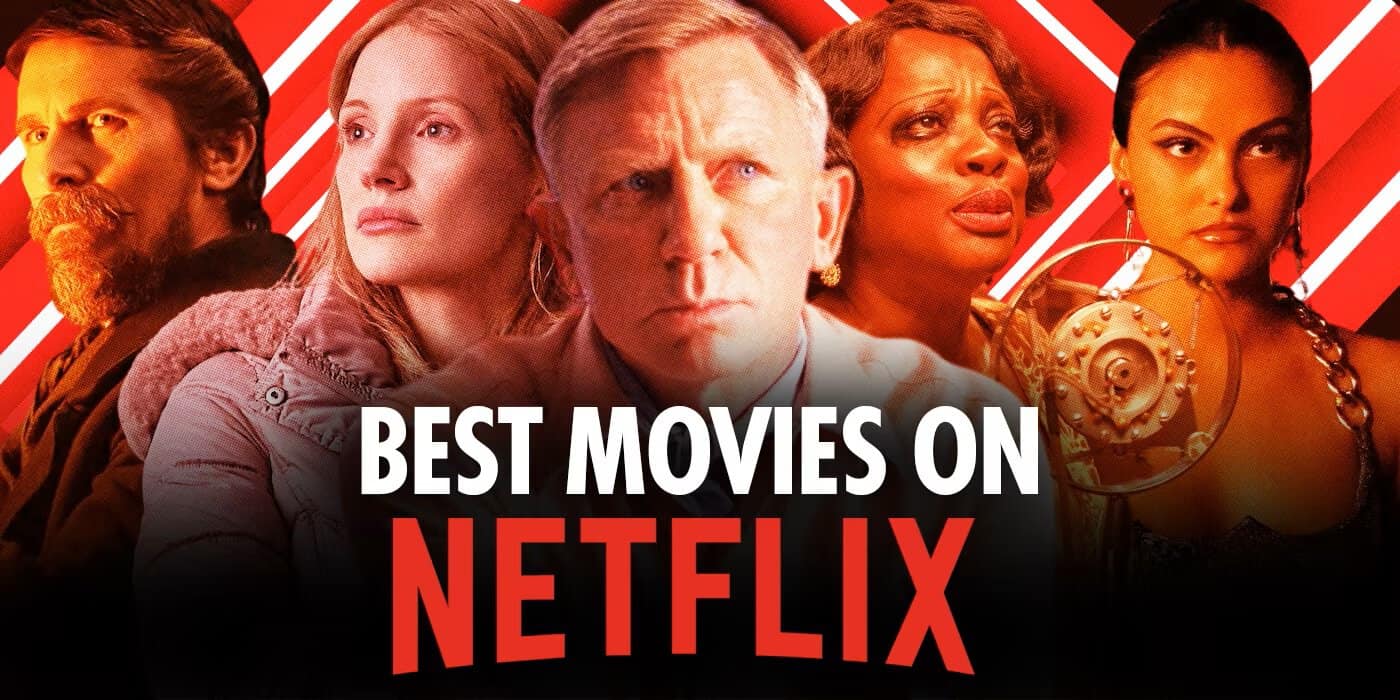 On the Netflix film side, we no longer have anything to complain about since the feature films already confirmed for the month of November are numerous and varied. A little humor and action with the French film Voleuses, or a little thriller with The Killer, a film directed by Michael Fassbender (Prometheus, Alien Covenant). Young and old children are not forgotten since around At the end of the month Leo is released, a hilarious animated film which will tell us about the escape of a class iguana, a lizard who has spent his entire life in a primary school class and who has seen dozens of generations pass by.
"Carole and Alex are two genius thieves, and best friends since forever. Under Godmother's control for years, they dream of being free. With the help of Sam, a motorcycle champion, they embark on a final adventure to free themselves from this life on the run. »
"We are in the late 70s. They are young, they are beautiful and only 25 years old. Meeting by chance, they fall madly in love, but an unexpected event separates them. Spending the next 30 years hoping to find each other, they never stopped loving each other. »
"An extraordinary true story of tenacity, friendship and the triumph of the human spirit, 'Unsinkable' tells a fascinating chapter in the life of world-renowned athlete Diana Nyad. At the age of 60, 30 years after trading marathon swimming for a remarkable career as a sports journalist. Diana sets out to finally complete the impressive crossing that she had never managed to complete: the 177 km stretch of sea that separates Cuba from Florida, also called "the Everest of swimmers".
After a near-miss disaster, a killer fights his employers (and himself) in a worldwide manhunt that, he says, is nothing personal.
Hello Christmas spirit! – 16/11
"At the end of each year, Jackie sends news of her wonderful life that her old college friend, Charlotte, receives like a poisoned chalice. Just days before Christmas, fate leads her and her husband Rob and their family to the snowy doorstep of Jackie and her partner Valentino. Charlotte then seizes the opportunity to demonstrate that her friend's life is certainly not as perfect as she suggests. »
"Youss is a pro at scamming…During a poker game that goes wrong for him, he meets Stéphanie, a crypto millionaire – the perfect opportunity to wipe off his debts. He seeks to get closer to her, but is not the only one…"
"An explosive action film that tells the story of a ruthless war between an inspector, Jo Won-ho, who is always looking to get his hands on 3 major criminals: Mr. Lee, Rak, who has disappeared, Brian , who reappeared, and about "the Blade", a drug lord who came from China to solve a problem.
"Bayard Rustin, the architect of the historic March on Washington in 1963, is among the most important activists and organizers the world has ever known. Defying authority, he never apologized for who he was, what he thought, or who he desired. And he never gave up. He made history, but was unfortunately too quickly forgotten. »
"We discover the last year of primary school through the eyes of a class pet. Leo, a jaded 74-year-old lizard, has lived in a Florida classroom for decades, with a turtle for a terrarium buddy. Also, when he learns that he only has one year to live, Leo decides to run away to discover life in freedom. »
Last call for Istanbul – 24/11
"'Last Call for Istanbul' is a story about New York, love and second chances. Serin and Mehmet, who happen to meet in an airport between Istanbul and New York. They let themselves be carried away into a night of adrenaline, desire and seduction. While they are having the best time of their lives, a problem looms: both are married. »
"Jess and Bill Walker strive to keep the family together as their children move away and become independent. One day, after a chance astrology session, the Walkers wake up in a body that is not their own, on the very morning of what must be the most important day of their lives.
Netflix Documentaries of the Month of November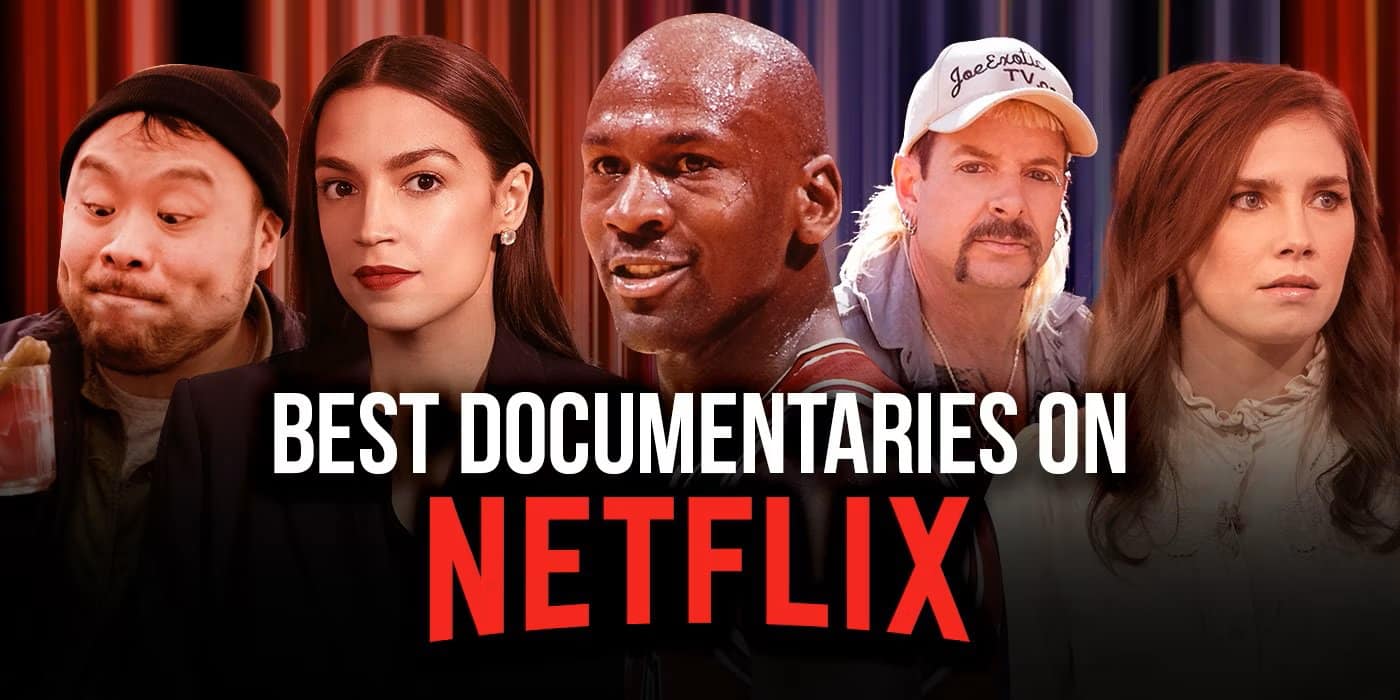 Finally, some documentaries will of course be there for this month of November 2023 on Netflix. On the menu, behind the scenes in the lives of several illustrious gangsters, revelations about objects, the mysteries of holy places around the world, and the secrets of the sometimes legendary treasures of certain beliefs. But also a Netflix documentary that looks back on the meteoric rise of world-renowned artist Jon Batiste.
The Mysteries of Faith – Season 1 – 1/11
"Offering a unique look at holy places around the world, the documentary The Mysteries of Faith delves into the secrets of Christianity's most legendary treasures. From the Crown of Thorns to the famous Holy Grail, these miracle-bearing relics have inspired millions of people for centuries. Anchored in myths and legends, they have shaped the history of humanity. Today, for the first time, the world is able to discover like never before the hidden power and growing mysticism of these sacred objects. »
Twin Flames: The excesses of a dating universe – (reality TV) – 8/11
"In the digital age, why not entrust the Internet with finding your soul mate? This is where Jeff and Shaleia come into play, founders of the company Twin Flames Universe which sells online courses guaranteeing a harmonious union with your intended partner.
The Gangsters' Journey – 14/11
"In this dark, satirical series, narrator Peter Dinklage guides us through the rise and fall of history's most famous gangsters, from Al Capone to Pablo Escobar, and their tactics for success. »
American Symphony – 29/11
"At the start of 2022, multi-instrumentalist Jon Batiste becomes the most acclaimed musician of the year by landing eleven Grammy nominations. Buoyed by this triumph, the musician was then plunged into his most ambitious challenge: the composition of "American Symphony". A work of captivating originality that brings together the extensive and inclusive diaspora of the world of music, for the duration of a concert. On Netflix But Jon Batiste's insolent journey is disrupted when his partner learns that his long-dormant cancer has returned.