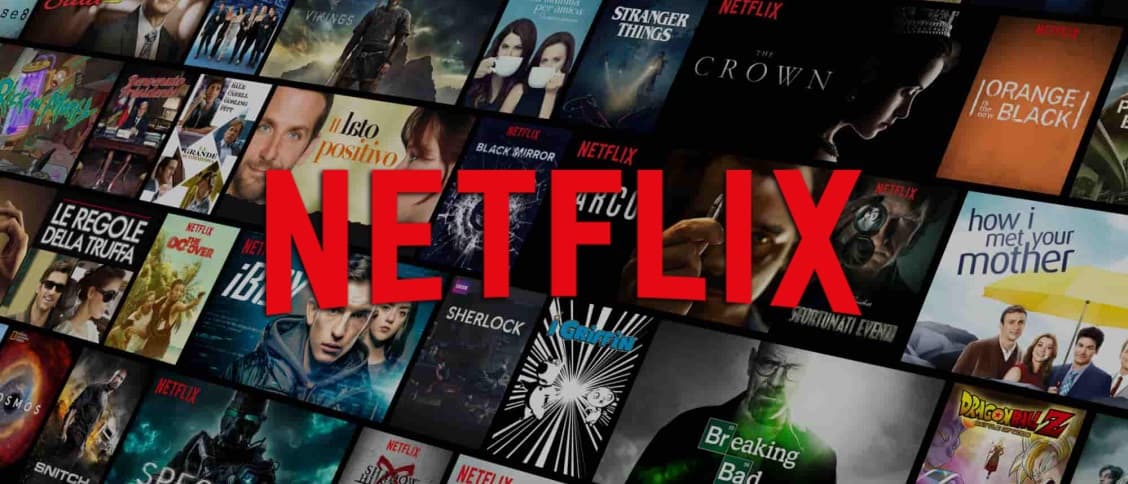 Trying to find the best Movies to watch on Netflix is a very difficult task, I'm here to help you out with the must-watch movies to watch on Netflix. I think this lockdown made you highly dull and colorless, these movies on Netflix shall make you more exciting and interesting. Since you go on searching for eminent and outstanding movies to watch, it would be too late and you get tired of hunting for movies, this article helps you to find out the best Movies to Watch on Netflix and make your task easy.
Article reduces a lot of effort surfing net for best Films on Netflix helping you with the content of best films to watch and enjoy thoroughly. A little excitement is promised while going through this article. Movies are not only images moving on the screen but the art of expressing creative ideas.
Best Action movies to watch on Netflix
1. Spider-man: Into the Spider-Vers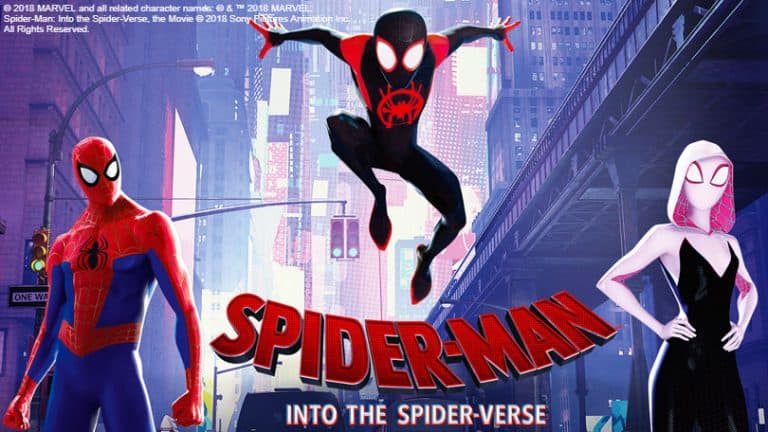 Directed by Peter Ramsey, Rodney Rothman, Bob Persichetti
Miles Morales protects the city and the people as a spider-man after gaining superpowers from a spider bite. He meets alternate versions of himself. This entertaining superhero adventure is everything a family should be and watch: funny moments, teachable moments, appealing to all age groups like parents, teens, and kids. It is one of the solid American animations superhero films made. This movie while watching takes us into a Disney world, totally adventurous mood. People loving the marvel series will love this movie too. After watching this movie, you'll definitely become a fan of marvel & Disney pictures.
2. Extractio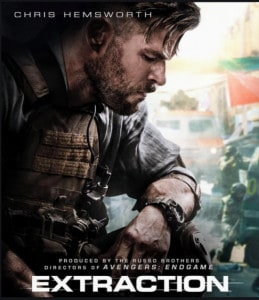 Directed by Sam Hargrave
A black market mercenary who has nothing with him is hired to rescue the kidnapped son of an imprisoned international crime lord. It is an action thriller while the one- Battle scenes are exciting and impressive. Film launched during quarantine on Netflix, an action-adventure to watch starring Chris Hemsworth and Randeep Hooda. The scenes in this movie amazed me and it would stand out on expectations as an action thriller. For people who are mad lovers of action sequences, I say this is the perfect movie to watch. In Netflix, most recently released action big budget amazing thrillers.
3. The Tow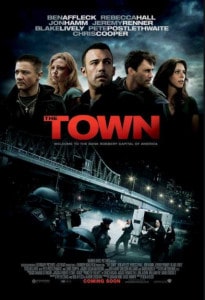 Directed by Ben Affleck
"The Town" is a must-see crime thriller that proves the talent of the director. An American bank robbery film that pays homage to Boston. Action and crime are a bit straightforward. The twists and turns as each, the robber and cop goals leaves us with a lot of excitement. The movie is engaged in revenge and expresses the commitment towards more and more violence and brutal criminal acts. If you love suspense and action-oriented films, hence, this movie on Netflix is perfect for you.
4. Total recal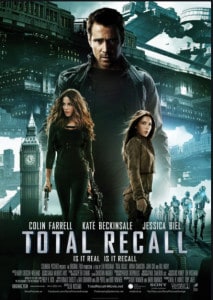 Directed by Len Wiseman
Douglas, a secret agent in his frequent dreams, is a frustrated man. Inspired by a Philip K. Dick story, Colin Farell is a factory worker who is haunted by strange dreams. I have seen the movie and really enjoy watching this remake and I do think it deserves better reviews from the critics and audience. Compared to the original, well scripted, picturized, and visually brilliant film. Dreams are interesting and the most fascinating point in everyone's life and this movie on Netflix portrays a suspense kind based on these dreams.
5. GoldenEy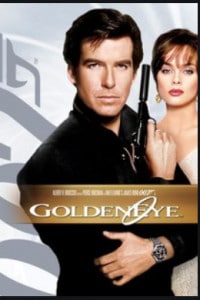 Directed by Martin Campbell
An agent travels to Russia to locate the nuclear weapon stolen by a former agent who was believed to be dead. It is one of the best films in the Bond Franchise and is also a film that had past precedent taken from the Bond films. A perfect introduction with the follow up of a great story and a fabulous climax. Action scenes are incredible, action and James bond film lovers can have a great time watching this movie Netflix.
Best Movies to Watch on Netflix: Comedy
6. Cone's head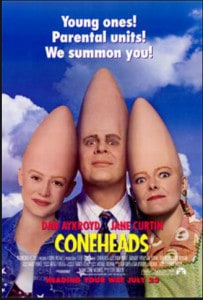 Directed by Steve Barron
It is an odd sci-fi comedy film in which a family of aliens crash-landed on earth and make a life for themselves. This movie is so simple and amazing and I honestly feel this as a comedy movie, going back to the olden days in a time machine and experiencing that day's comedy. It has a great cast and many top comedians as well. I enjoyed this movie when I saw it last time and remembered old classic comedies.
7. As Good As It Gets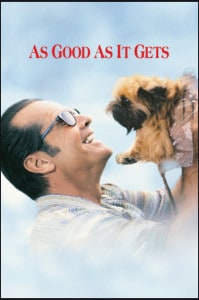 Directed by James L.Brooks
As Good As It Gets movie is a perfect example of a romantic comedy. Comedy celebrates the unique bond between the three characters. Jack Nicholson was funny throughout the movie even though he was a compulsive and impelling person. Helen Hunt is very beautiful in this movie and Greg Kinnear was superb, I fell for him, his character and his cute little dog. I have seen this movie several times & loved it and the characters are authentic which takes the story forward. So, I feel like your family can watch a movie together.
8. Johnny English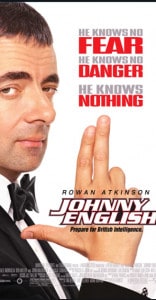 Directed by Peter Howitt
Johnny English is a movie series of action-comedy. Rowan Atkinson played the leading role. Johnny English strike and Johnny English Reborn are funnier than Johnny English2003. When I think of the movies, I keep laughing. If you are looking for a comedy genre movie to watch with your family, I feel this is the best comedy movie to watch. This is the funniest movie I have ever watched where he is a spy agent but doesn't behave like a spy. I am a big fan of Rowan Atkinson, hilarious performance and portrayal of comedy in all his films.
9. Bad Teacher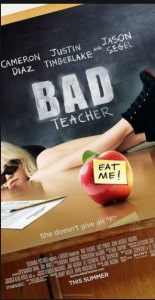 Directed by Jake Kastam
This film is a kind of adult comedy, the story of a foul-mouthed middle school teacher who is totally bad at her job. She is a lazy school teacher and rejected by her rich fiance. I had many more expectations but the end was rushed up while totally it is a comedy movie. It was really a funny movie depicting many funnier scenes of the teacher. Not a classic movie but it made me laugh.
10. Baby Mama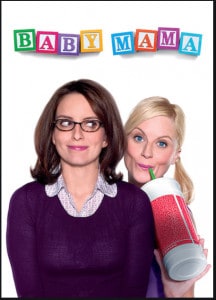 Directed by Michael McCullers
This movie is not entirely a comedy film as expected from the starring but there are many laughs and joyful scenes. Fey plays the role of a woman who wants to have a child through surrogacy and Poehler plays her irresponsible surrogate. You can lay back and enjoy the funny moments. It is as good as all the formulaic comedies.
Best Movies to Watch on Netflix Right: Drama
11. The Christmas Chronicles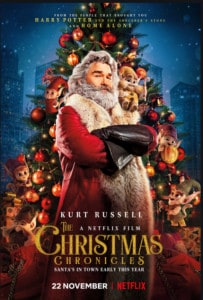 Directed by Clay Kaytis
The Christmas festival has lots of kid appeal and excitement. A simple storyline, in an attempt to capture Santa, siblings Kate and Teddy ruin their Christmas. I personally feel the movie really captures a magical feeling throughout with a happy ending. I was pleasantly surprised by watching the movie. The movie is enjoyable for young kids and oldies.
12. Marriage Story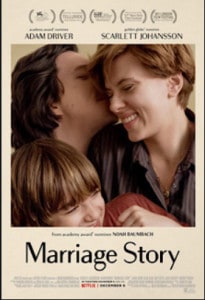 Directed by Noah Baumbach
The realistic drama of a stage director and his wife, actor. The director specifically screens the difficulties of a marital life who endures the divorce process. It is not an emotional drama rather a drama that has both humor and heartbreak in the midst of a destroying relationship. I smiled, and I laughed and I cried, a mixed juice of all emotions. I thought it would be a tragedy of the broken relationship but loved it.
13. The Other Side of the Wind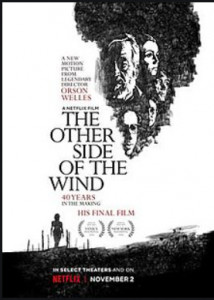 Directed by Orson Welles
This film outrages Weller's marks and is an astounding motion picture. I think the movie is a masterpiece. The movie is unique, having complex characters. The film has gorgeous visuals and I felt like it is an experimental film.
14. Roma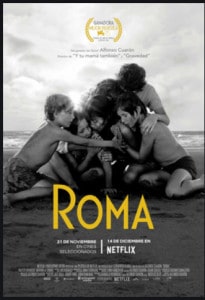 Directed by Alfonso Cuaron
This drama may be the most acclaimed Netflix original so far. Cleo, a domestic worker who works for a middle-class family and finds out that she is pregnant when complications arise. It takes things slowly first and then the cinematography gains everybody's attention. The movie also depicts the characters of different social classes. I feel it, emotional, touching, unique and slow movie.
15. Mudbound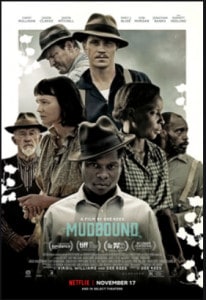 Directed by Dee Rees
Mudbound, A story about a white family & a black family farming the same land, whose lives are variably different only because of the color of their skin. I like the impact of conclusions on racism and you will feel as if racism is not at all vanished till now. Each character and their lives are well picturized and kept repeating inside me after watching the movie. The appreciable summary that people understand the pain of blacks. If you are looking for the best movies on Netflix right then this one surely tops the list.
Best Films on Netflix: Horror
16. The Evil Dead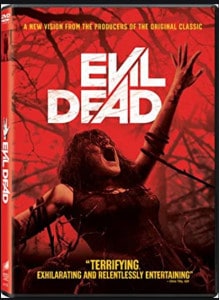 Directed by Sam Raimi, Fede Alvarez
I personally feel that this is the best terrific horror film that I have ever watched. It consists of four feature films and a television series. A cult classic horror movie that you must definitely watch. Each and every scene makes the film more and more interesting with time running. The Evil Dead has spills and glorifying and terrifying thrills for you to experience. It shows intense horrific scenes. I can't watch this movie alone, so terrific it is. The story is scary and realistic and one of the best movies on Netflix right.
17. Our House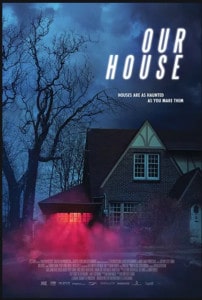 Directed by Anthony Scott Burns
Horrifying picture in which a machine is present that can bring back the dead loved ones, spirits. A young genius invents this machine increasing the supernatural activity. I feel it is a must-watch for a haunting horror film, starting is a bit slow but the latter half terribly depicts the events that never happen in real life. I felt the movie, not so scary but you might enjoy it.
18. Paranormal Activity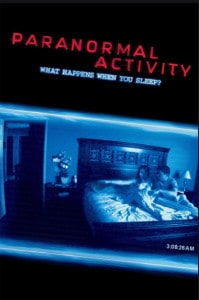 Directed by Oren Peli
An American supernatural horror depicting how paranormal activity turns a simple haunted house story into suspense. You can watch this with friends, parents, anyone. I liked it having scary music and suspense and it brings that panicked sense of fear.No ghost faces, only the real-life experiences are shown. I actually enjoyed watching the movie and it's unbelievable that paranormal activity might happen to you too. The ending is so realistic and quite horrifying.
19. The BlackCoat's Daughter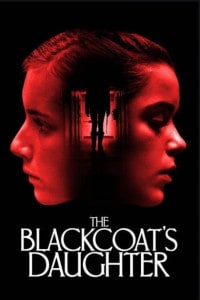 Directed by Oz Perkins
A deeply black terrifying new horror film and a supernatural thriller. It has suspense, I felt it, a bit slow but builds up horror. There were three different storylines in the movie which you can understand only if you work through them, they seem pretty confusing. I love the dark atmosphere of the film. One of the best films to watch on Netflix if you like horror movies.
20. The Golem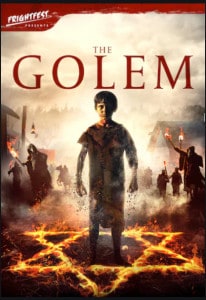 Directed by Yoav Paz, Doron Paz
An Israeli supernatural horror centers on a woman who evokes up a dangerous entity to protect her Jewish community from the deadly plague. I thoroughly enjoyed it & found it interesting that period of time and place where the whole story takes place. I couldn't get over the fact that the set is of the 1700s. I was astonished watching some scenes in the movie and I feel it as a great combination of horror, suspense, and mysteries.
One of the Best Science Fiction Netflix Movies
21. In the Shadow Of the Moon
Directed by Jim Mickle
It is a sci-fi crime thriller and awesomely executed science fiction tale. A police officer who is very excited and interested to become a detective and tracks a serial killer who resurfaces every nine years once. I felt it as a twisty energetic time travel mystery that slowly unfolds the mystery towards the end. The climax which we don't expect happens at the end, still quite emotionally engaging throughout.
22. Snowpiercer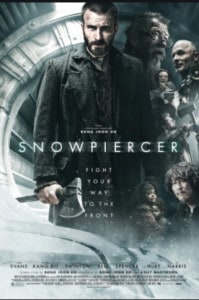 Directed by Bong John-ho
This movie is an exceptional scientific thriller. Absolutely great and perfect film where an attempt to reverse the effect of global warming leads to the formation of a new ice age, a few survivors exist on a board train. It exposes socio-economic barriers extraordinarily and is an ultimate and rich combination of action, fiction, and amazing questions. He is picturizing in the movie, that nature's revenge, pushed mankind into extinction through climatic change. I was amazed by watching the movie for the first time and fully enjoyed and understood its message clearly.
23. Freaks

Directed by Zach Lipovsky, Adam B.Stein
A seven-year-old girl lives in fear of the outside world when her father locks her inside the house. There will be abnormal activities happening in the house- a constant threat while a stranger tells her what is actually happening, then she learns the real truth and knows that the truth is dangerous, not as simple as it is. I feel it is such a fresh sci-fi movie and is a bold approach. The movie is highly creative and also depicted in a creative view.
24. Eternal Sunshine of the Spotless Mind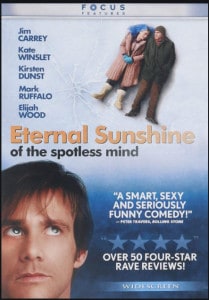 Directed by Michael Gondry
These two lead characters in the movie fall into a relationship unknowingly that they were in the relationship previously whose memories were clinically erased. I think this movie has an astonishing approach to how the director visualized this scientific fictional story. I have seen many movies but this movie has a lot of twists in the story. I think erasing memories is a little pathetic thought, anyways you will fall in love with the movie's plot. I was blown off by the actions performed by the actors.
25. Beyond SkyLine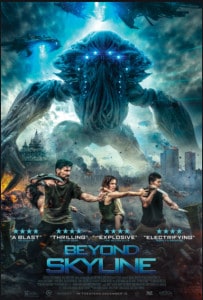 Directed by Liam O' Donnell
A detective Mark Chorley goes onto an alien ship to rescue his son. When the ship crashes in South East Asia, he forges a band of survivors to take back to the planet. Contains lots of action, some great martial arts, big alien set pieces, esp at the end with multiple participants. I enjoyed it for the storyline and its simplicity- the characters are drawn enough with excellent acting. It is worthy of the movie for a sci-fi genre.
Best Historical Drama Movies to watch on Netflix
26. A Twelve-Year Night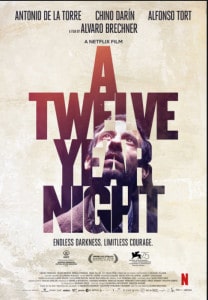 Directed by Alvaro Brechner
Historic epic, before becoming the Uruguayan president, Jose Mujica, and other political prisoners fight to survive twelve years of solitary confinement and torture. A very gracefully detailed depicted human sacrifice for democracy. The movie shows socio causes like poverty, inequality, etc in various ways. I was amazed and speechless after watching the movie. It is an inspiring life story, you can learn a lot from the movie.
27. Kon-Tiki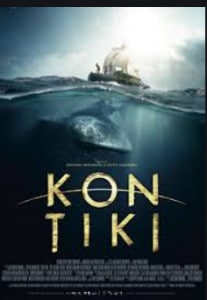 Directed by Espen Sandberg, Joaching Roaming
These historical movies serve many purposes like entertainment and spreading knowledge visually. This movie is about the 1947 Kon-Tiki expedition. Norwegian adventurer Thor Heyerdahl suspects that the South Sea Islands were originally colonized by South Americans. Despite all his inabilities, he decides to prove his statement and set sail to Polynesian islands on a handmade raft from Peru. This is an adventurous movie. A true adventure, truly inspiring and exciting to watch. I felt involved in the scenes with intense drama. The film takes you to that ancient era which would be a realistic experience.
28. The Queen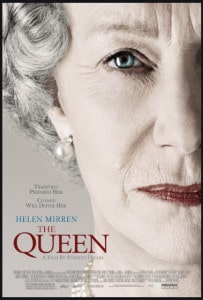 Directed by Stephen Frears
Queen Elizabeth 2 deals with a series of events following the death of Princess Diana. It is a biographical film and a specific objective to convey. Helen Mirren plays Queen Elizabeth remarkably and she has given anything but a wonderful performance. I really enjoyed watching the movie and did not realize the royal family's negative feelings toward Diana were quite that strong. Excellent movie and perfect acting. You can Movies to Watch on Netflix along with your family and enjoy it.
29. War Horse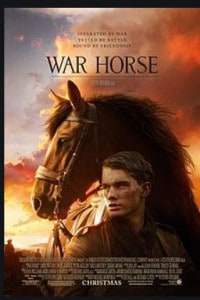 Directed by Steven Spielberg
The movie is set against the First World War, Albert and his horse are so connected that they are inseparable. When the horse was sold to British Cavalry. The horse, Joey goes through many wars and a world of violence and unrest. Albert enlists in the British army, after facing many difficulties, Joey and Albert make their way back to each other and finally return home. This movie brings tears from the people who love horses. I loved the movie and it really moved me.
30. The Guernsey Literary and Potato Peel Pie Society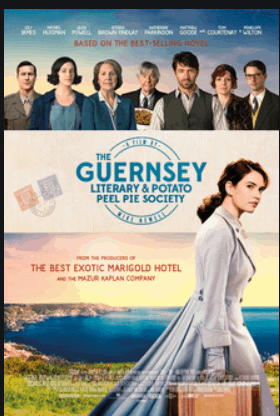 Directed by Mike Newell
This movie is set against World War 2 depicting a London-based writer who begins exchanging letters with residents on the islands of Guernsey, which was German-occupied by WW2. This writer develops a relationship over time with a book club known as" The Guernsey Literary and Potato Peel Pie Society". The storyline of the movie is highly attractive and interesting. Isn't it quite exciting to know about the facts that happened in the ancient era when we were not there? This movie draws you into a good world.
Best Movies to Watch on Netflix: Romantic
31. Always Be My Maybe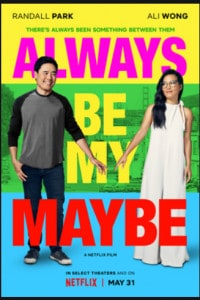 Directed by Nahnatchka khan
The movie was genuinely warm-hearted. Childhood hearts falling out to meet again after fifteen years as adults. The storyline is so good and keeps us engaged. I feel this phrase "always be my maybe" connects to a romantic scenario all the time. I had a feeling that I would like the movie as I loved the writer but later watching the movie, I loved the movie, story itself.
32. The kissing booth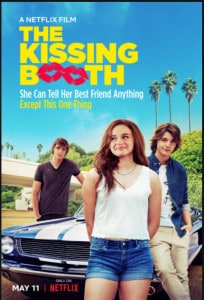 Directed by Vince Marcello
It is an American teenager's romantic film. Elle's 1st kiss leads to a romance with the hottest guy in her high school. So, She loves her best friend's brother and continues with romance which shows she risks her love at her best friend's trust. It has cute and ultimate romantic vibes, can be watched by a couple together. I watched the movie and loved it, it's lovely, funny, romantic, and entertaining. The basic plot is a romantic comedy with a secret love. I think all teenagers nowadays undergo the same situations.
33. The Notebook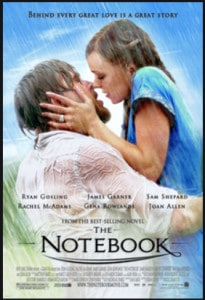 Directed by Nick Cassavetes
Duke reads a notebook that has a story of lovers who got separated by fate to an old woman who suffers from dementia on a daily basis. The climax of the movie touched my heart so deeply that I became emotional and ran into tears. This movie is based on a novel and a real couple. A summer romance turns into never forgotten romance. I fall in love with these characters and wanted to follow their love story. It is a different story than any other and wonderful love story.
34. To All The Boys I've Loved Before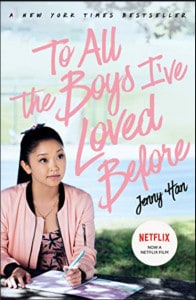 Directed by Susan Johnson
This movie brightens your day with fun, sweetness, and romance. The film is really a joy from start to finish which happens in everyone's life where feelings between the two start only when they pretend to be together. It is a series of three American romantic teenager films. The movie portrays the scenes where everything is so relatable from family to friendship and love life. The film gives a moral, the girl gets to know her mistakes, learns lessons, changes, she grows mature. Teenagers can watch the film with great interest.
35. Someone great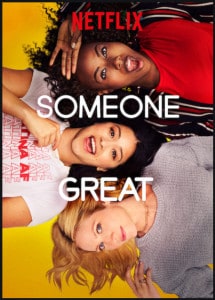 Directed by Jennifer Keytin Robinson
The movie is in between a love story and a night-out comedy. A young woman heads out for one last crazy night with her best friends before leaving the town. I love this movie as it is one of the movies that show female friendships in the most authentic way. It is fun to watch such movies. I love the storyline that is incredible.
One of the Bestest Kids Movies to watch on Netflix
36. A babysitter's guide to Monster Hunting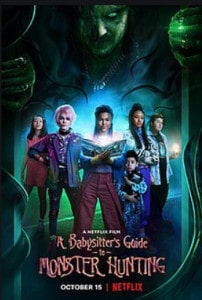 Directed by Rachel Talalay
This movie can be watched by older tweens and teens. This movie is a supernatural adventure kid time film. It is based on a book series by Joe Ballarini. It follows a teen who is recruited into the society of babysitters. This Movies to Watch on Netflix is quite entertaining and cartoonists, kids enjoy watching the film.
37. We can be heroes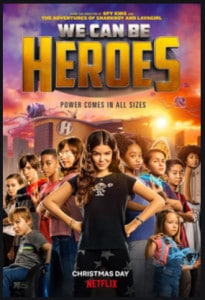 Directed by Robert Rodriguez
When the alien invaders kidnap Earth's superheroes, their children team up and learn to work together with unity to save their parents from aliens. Another Superheroes kids movie which is surprisingly fun and also very much entertaining to the whole family. The movie is fantastic and has got a meaning with depth and shows great character relationships and amazing teamwork. I loved that they bought back the childhood ship, shark boy and lava girl, married with the cutest kid. Perfect movie for kids and families. It shows kids that, if you are small and tiny, it doesn't mean that you cannot change the world if you are determined to complete the task.
38. The Secret Life of Pets 2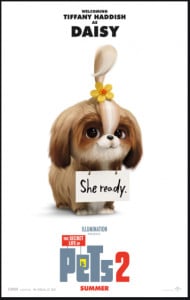 Directed by Chris Renaud
Max meets the sheepdog Rooster who tries to help him overcome all his fears. This animated sequel is basically a reworking of City slickers, but that's the beauty of making movies for kids. It was a very cute and good movie. I loved the Snowball. Good blend of action and comedy, the story consists of three plots running simultaneously and merges together at the end. I enjoyed the movie. This animated comedy delivered their best performances.
39. Fred Claus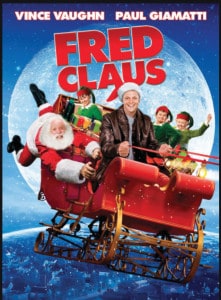 Directed by David Dobkin
Fred, Santa Claus's older brother who landed in jail for stealing. Well, Santa agrees to bail him out on the condition which Fred comes to the North Pole and to create toys for the festival, Christmas. It is unlikely to be a contemporary classic Christmas movie but is a different one. This movie is an all-time classic and an amazing plot that is heartwarming. It also has star casting portrayed their acting marvelously. Really funny and festive. I feel this film is a must-Movies to Watch on Netflix at Christmas by the whole family creating a pleasant festive mood.
40. The Croods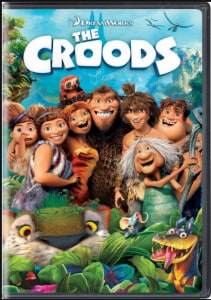 Directed by Joel Crawford
The Best funny family movie. This is a stone-age family comedy and has some strange moments. The movie was so over the top and took itself very seriously. The conflict between better and Croods is awesome and the movie has a great amazing story and strong animations. Croods- a new age movie really depicts an adventure in a creative world. It displays small manipulative situations and feminism. This was one of the best sequels I have seen in a while. I also think it is an intelligent movie.
41. The Adventure of Sharkboy and LavaGirl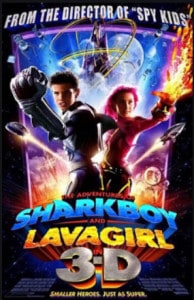 Directed by Robert Rodriguez
Max is a ten-year-old boy who is always bullied and lonely, is recruited by Sharkboy and LavaGirl, two superheroes developed from the imagination to help and save the planet from the forces of evil. The movie was absolutely fantastic and memorizing. The meaning and messages behind this movie are truly inspiring and carry truths that everyone might follow in their real-life paths. Sharkboy & lavagirl are the citizens of this generation. Well, This movie on Netflix is so amazing and a masterpiece of cinema. The movie is best, incredible and realistic too.
Also, Check :
Final Words of Movies to Watch on Netflix:
If you want action they have glory if you want drama they have sand storms, if you want romance then don't forget to binge watch Howards End. With this variegated mixture, they have all kinds of movies to put you in the right mood whether you want to binge-watch all night or let go of the stress of tiresome work. So go ahead and pick your favorite snack and a movie of your choice. This perfect combination will surely put you in a better mood and refresh your mind from all that is going around.
Let's started Movies to Watch on Netflix and Chill now!!