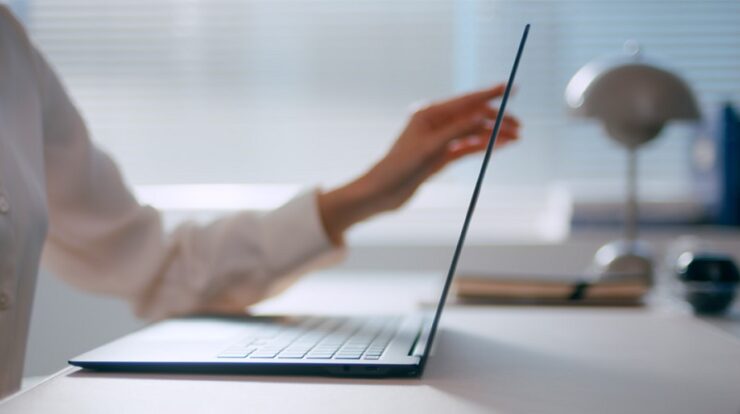 NVIDIA Game-Ready drives are required to improve your graphics card operation and gaming experience. Many games require NVIDIA Game-Ready drivers for better support and issue fixing. You may see the error message NVIDIA Installer Cannot Continue when attempting to install the NVIDIA graphics card driver. This error message may appear if your computer fails to install the NVIDIA graphics card drivers. This error can occur for a variety of reasons. The reasons for this error are as common as the fixes. We've compiled a list of troubleshooting actions to help you fix the NVIDIA Installer Cannot Continue issue.
NVIDIA Installer Cannot Continue Issue? How To Fix
The solutions listed below can be used to resolve the NVIDIA Installer Cannot Continue error.
Reinstall NVIDIA Graphics Card Driver
If you are experiencing this issue, you should first reinstall the NVIDIA Graphics Card Driver.
The Windows + X key sequence is used to launch the device, and the Device Manager is where the action is.
Expand Display Adapters in Device Manager.
Right-click the NVIDIA Driver and select Uninstall Device. Click Uninstall one more.
Restart your computer to reinstall NVIDIA, and the issue should be resolved.
Stop NVIDIA Process
Download NVIDIA Installer Cannot Continue if you attempt to install NVIDIA Game-Ready drivers. You can end all NVIDIA processes and rerun the setup to check if the issue remains.
You may access the Task Manager by hitting the Ctrl + Shift + Esc key combination.
Search for the NVIDIA process under the Process tab. To end them, select them one by one and click End Task.
The issue should be fixed if you restart the NVIDIA launcher.
Re-Enable NVIDIA Driver
Re-enabling the NVIDIA driver is another troubleshooting step you might attempt.
Launch Device Manager by searching in the Start Menu.
To expand Display Adapters, double-click on it.
Disable your NVIDIA Driver by right-clicking on it.
Right-click the device once more, and then select Enable Device.
Restart the NVIDIA Launcher to see whether the issue still exists.
Restart NVIDIA Services
If the issue persists, restart the NVIDIA services. The procedures to restart NVIDIA Services on your PC are shown below.
Open the Start Menu, then search for and open Services.
The search for and selection of NVIDIA's services is done here.
Right-click the service and choose Restart.
Restart your computer after doing this for all NVIDIA services.
Conclusion:
This post will assist you in resolving the NVIDIA Installer cannot continue issue. In this article, we will review some troubleshooting techniques to help you fix the NVIDIA Installer cannot continue error notice you may see while installing NVIDIA game-ready drivers on your PC.