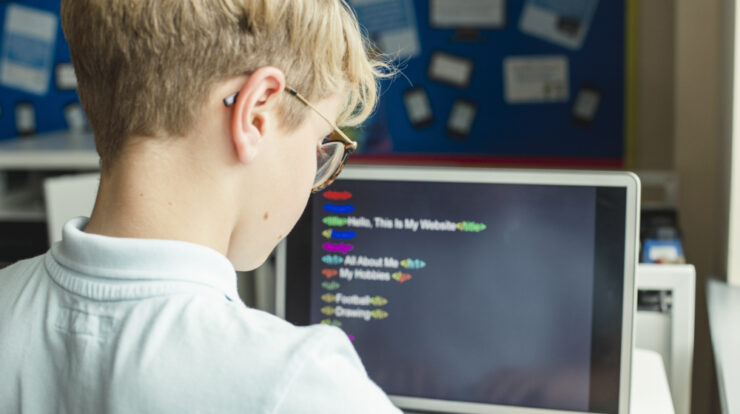 Coding courses can help children understand arithmetic, physics, and programming at a younger age. Coding has been a popular topic at this age. This has increased the accessibility of technology. It uses a programming language to make a computer do what it wants. It is the skill of programmers to convert instructions into a language that machines can understand. Early encouragement and assistance for children to learn to code will help them to develop this skill and make it a profession. This post highlights the top online coding courses for kids this year.
8+ Best Online Coding Courses For Kids
Here are the best Online Coding Courses For Kids.
1. Introduction To Coding
WhiteHat Jr offers this course, which focuses on teaching code, logic, structure, and algorithm. This course is designed for students in grades 1 through 10. It employs IIT and IB graduates and offers a wide range of online summer courses, from beginning to professional.
2. Minecraft With Mods
This is a massively successful online course. Online coding workshops teach kids how to customize Minecraft. This involves learning about bricks, things, creatures, and the world's workings.
3. Code Combat
Code Combat teaches JavaScript and Python coding through text-based programming. Children may play many levels of an RPG (role-playing game) and learn how to code in Python or JavaScript.
4. Scratch Programming
This online programming course helps kids get started with the famous Scratch platform. Classes introduce students to Scratch's visual programming environment. They also cover the basics of branching, iteration, and variables.
5. Python Coder
This online course for children teaches the popular Python programming language. Beginning with coding logic, the children will learn more about Python and how to apply it. Variables and data types are the subjects covered in the virtual coding course.
6. Blockly
Through a block-based programming paradigm, Blockly teaches programming fundamentals and introduces JavaScript. It's comparable to solving a puzzle; however, the children link pieces of code, and each puzzle is a block of codes.
7. Java Coder
These Java coding lessons begin with a look at the coding logic. Pseudocode and flowcharts will be used to teach the children how to code. Finally, they will use what they have learned to develop enjoyable game-based activities.
8. Cue Mathematics
It is a popular live-class platform for math and coding. STEM.org has validated its program, which has touched over 100,000 students in over 20 countries. They promote the development of pupils' mathematical and logical skills. In addition, coding courses are available for students who wish to develop apps or games with computational thinking.
9. Code Monkey
Code Monkey teaches children how to code through enjoyable online activities. For example, the code will enable children to assist a monkey in collecting bananas. The user finally learns how to code to develop their own game through several obstacles.
Conclusion: Online Coding Courses For Kids
This brings my post on Online Coding Courses For Kids to a close. Thank you for your time! I hope you found this useful.