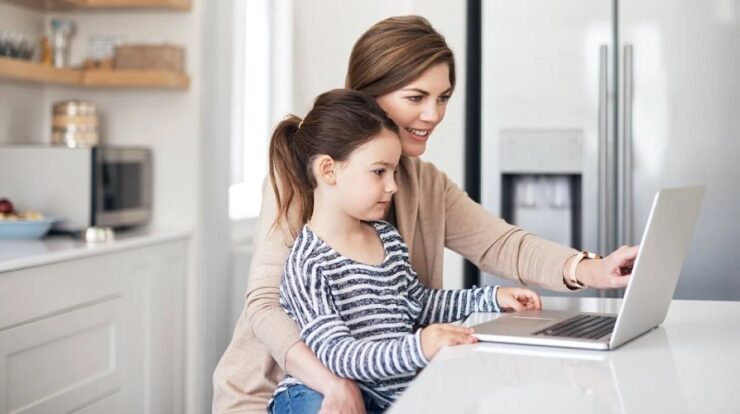 Using the internet is both a blessing and a curse. The internet may be a great source of information and amusement for your children, but certain content should be avoided. It is also critical to understand what your children are doing online and which websites they frequent. This will allow you to monitor every content accessed over your home network while continuing to work. First, let's look at the best parental control software to keep our internet habits in check.
Top Parental Control Software To Try
Here's a list of the best Parental Control Software To Try.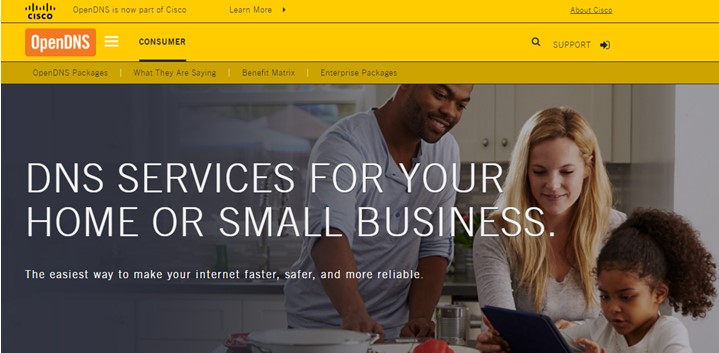 If you're searching for a parental control app that can block undesirable sites at the router level, ensuring that no one using your internet can access them, OpenDNS is the one. It is a free app that can be used on computers and smartphones. Connect it to your router, making it easier and saving you the effort of applying conditions to each device separately. In addition, many Internet Service Providers have reported that this app improves DNS lookup performance.
Features: 
Available in a variety of packages for both personal and commercial usage.

All devices, including DVRs and game consoles, are affected by OpenDNS settings.

Malware domain protection is built in.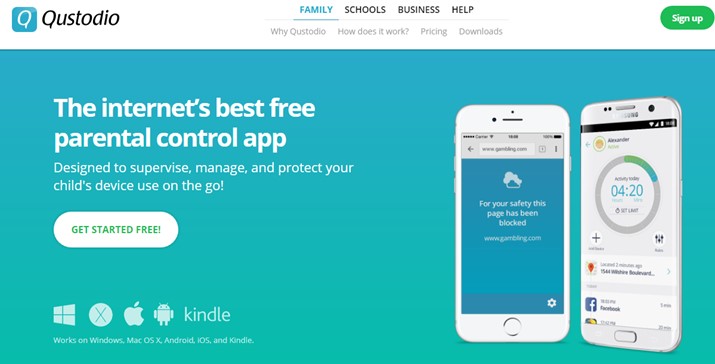 Qustodio is a full suite of Parental Control Software that includes all the tools and functions you can imagine. The best advantage is that it is available on all major devices and operating systems, including Windows, Android, Mac, iOS, Kindle, and Nook. In addition, it is offered in a free version that allows parents to set time limits and guidelines for internet usage and block inappropriate content such as pornography. The subscription version includes sophisticated features such as SMS monitoring, app controls, and social media control.
Features: 
A complete online dashboard containing use logs for apps, devices, and the internet.

Set and manage your children's device devices.

Auto filter options shield devices from cyber threats.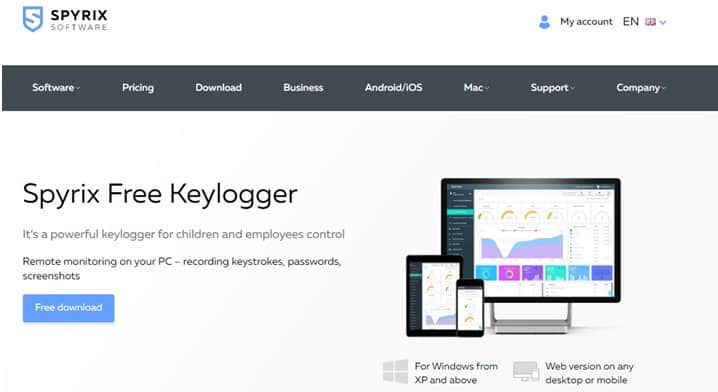 Spyrix Free Keylogger is a type of parental control software that allows you to see which apps your kids are using and what they are typing. In other words, it logs all keystrokes used to type in chat apps, emails, and other programs. Although many hackers have exploited this software to obtain passwords and other personal information from others, it was not designed for this purpose. Instead, this was created for a legitimate reason: to allow parents to monitor their children's activities. Unfortunately, the free version of this parent lock app does not enable you to block websites, which is only available in the premium version.
Features: 
Users may keep track of all installed apps on the client device.

A dedicated Analytics Module simplifies report production.

Screenshots of the desktop are taken without the user's knowledge.

It may be controlled if the printer is linked to the same network.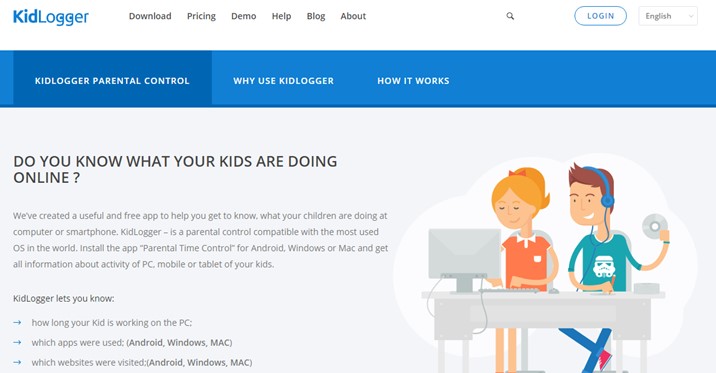 The KidLogger app has taken Parental Control Software to the next level by adding features that capture keystrokes, activity logs, and apps used. It may also save a copy of screenshots captured by the user and a list of websites visited. It is compatible with Windows, Mac, Linux, Android, and Blackberry. Another incredible feature is the hidden inbuilt sound recorder, which can capture online calls.
Features: 
It provides information about the most popular apps.

Each device delivers pre-scheduled email reports.

This app records which files and folders were used during a session.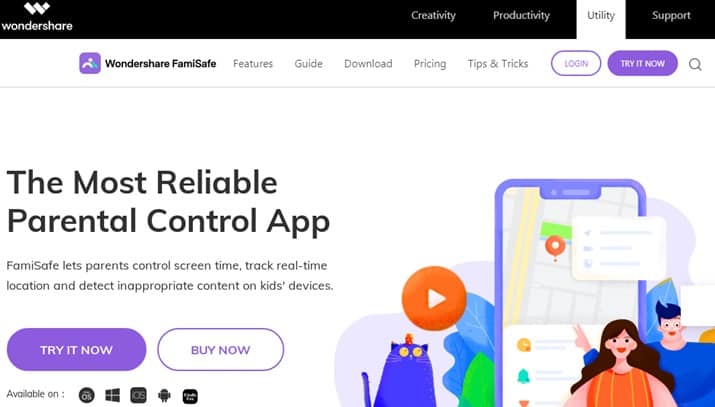 Wondershare's Famisafe is another parental lock software that allows users to use up to 30 devices per account. This is a paid app that provides all of the tools needed to keep your children safe. For example, parents may set time restrictions, block undesirable content, and recognize text messages and photographs. It can also block games, monitor your children's GPS, and use Geofencing.
Features: 
Set app use limits and even block specific apps.

With the yearly plan, you may support up to 30 devices.

Identifies possible threats such as harassment, assault, and cyberbullying.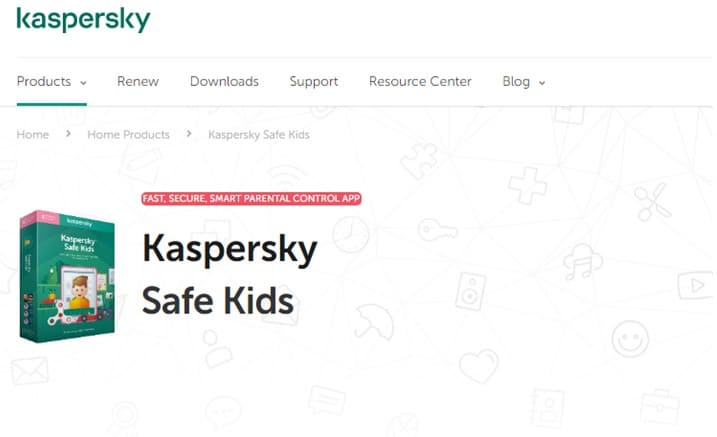 We've made it halfway through our list of the best parental control software, but there's still more. The second app on this list is Kaspersky Safe Kids, which will meet most parental control needs. It is available for all devices, including computers and mobile phones. The program allows parents to keep a blacklist of problematic content as a filter. Well, the Screen Time tool assists you in managing device use, time spent, age limitations, and so on. The commercial version includes GPS tracking your children's mobile kids, monitoring their social media time and activity, and receiving real-time notifications if they access adult websites.
Features: 
Monitors your child's location and battery level.

Aids in the monitoring of YouTube history and the blocking of specific types of search inquiries.

Real-time notifications are provided if the monitored devices leave the safe zone or access restricted websites.

Most families employ a nanny to care for their children while their parents work. A nanny, however, would be unable to monitor what the kids do on their smartphones and tablets. You'll need parental control software like Net Nanny, which is a premium app but well worth it. You may block specified websites and obtain statistics and records on client device activity. Also, you may manage screen time and limit your children's devices to a few hours each day. However, there is no option for social media monitoring in this app. You can block Adult porn websites and set location monitoring on your children's devices to know exactly where they are.
Features: 
Real-time blocking of pornographic content

Tracks the device's online activities as well as its physical location.

Parent Dashboard is accessible from any device with an internet connection.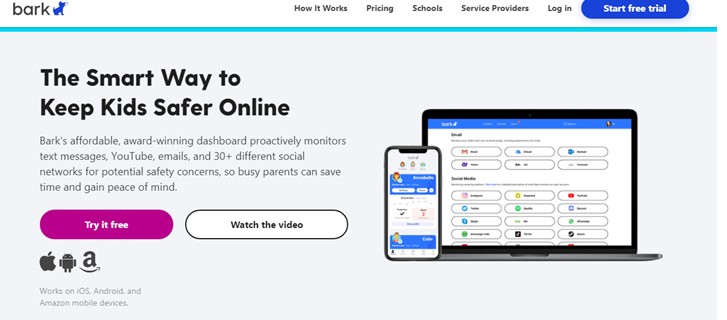 Moving on, we've a parental control app that focuses on the user's Social Media apps and monitors their content. It is an excellent tool for monitoring your child's phone without touching it. It is easy to use and comes with a seven-day trial version. The best part is that if it is removed from a monitored device, it will notify the primary account holder. Facebook, Snapchat, Instagram, and YouTube are among the social media apps. In addition, all major email providers, including Gmail and Apple, monitor emails.
Features: 
24/7 monitoring of activities implying adult content, drug usage, sexting, and so on.

GroupMe, Pinterest, and Twitter are further examples of social media tactics.

Avoid manual monitoring of your child's device and establish confidence.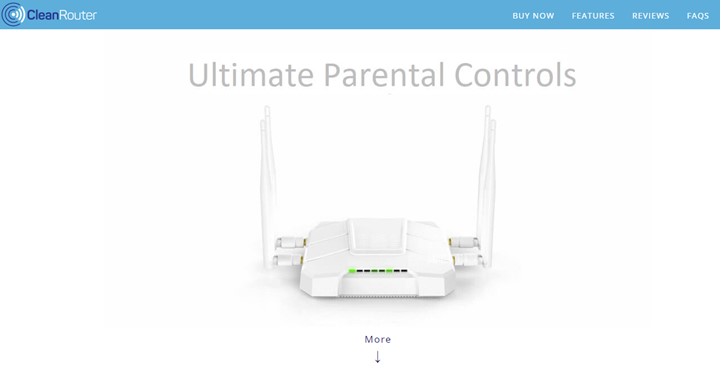 The all-powerful Clean Router app, which operates instead of your home router and allows you to enable parental control on every device on your network, is the next piece of parental control software on this list. The parent may use this app to enforce safe searches and schedule internet time on certain devices. However, it is more expensive than the others on this list.
Features: 
Allows users to block all relevant websites found through a keyword search.

It has a 7 Layer Intellifilter technology that prevents gambling, drugs, and nudity, among other things.

On YouTube, users may set time limits and even filter content.

Norton Family Premier is a well-known software provider known for its antivirus products. This app is now only accessible on Windows OS and features an outstanding dashboard. Another advantage is that it is easy to set up, configure, and use. It is one of the most widely used parental lock software since it is inexpensive and supports many devices. Users may use the mobile or web-based app to monitor their devices and apply or update pre-set restrictions.
Features: 
Provides up to 30 days of location history.

Parents have the device to lock their children's devices instantaneously.

If your child visits a banned site, an email notification is sent to the parent's device.

Set a time limit for how many hours you may spend on a device.
Conclusion:
This is the list of the best parental control software currently available. It is entirely up to you to select any of these parental control software because all of the parental lock apps discussed here are the best and satisfy the needs of parents. Although all apps work well, KidLogger is one of the best for monitoring and filtering out harmful sites and all of your child's device activities.