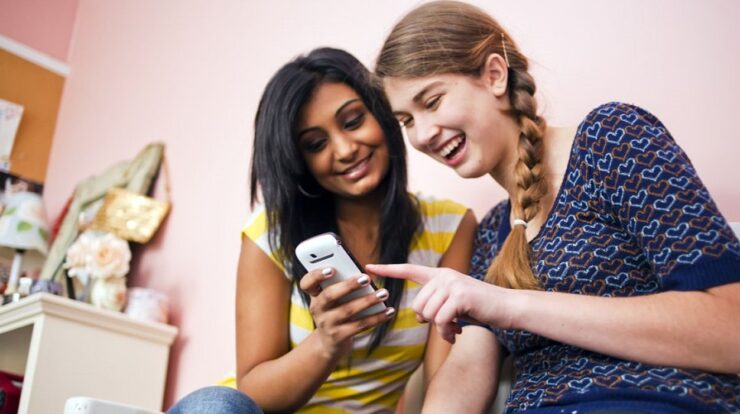 Photo Recovery Apps For Android To Try: Even while modern smartphones are evolved enough to encrypt and secure files, they sometimes perform differently than they should. Precious photographs and files may be lost from your phone owing to an unexpected power outage during the copying procedure or by erroneously ejecting the memory drive. Not only that, but a malware attack might ruin your images, and using the same card on many devices can result in files missing from Android. So, without further ado, let's restore the many methods for recovering deleted photos on Android.
How To Recover Missing/Deleted/Lost Images On Android?
In this post, we'll go over several methods for recovering lost snaps on Android devices and the best photo recovery apps that can help you recover irreversibly deleted photos in no time.
Via Default Gallery App
Before you begin, remember that the specific technique will vary from device to device; nonetheless, the procedures listed below will give you a general concept of what to look for in your Android to recover deleted photos.
1 – Open your Android device's default Gallery or Photo App.
2 – Next, go to the Trash or Recently Deleted folder. (You may also find it by hitting the More button or something similar.)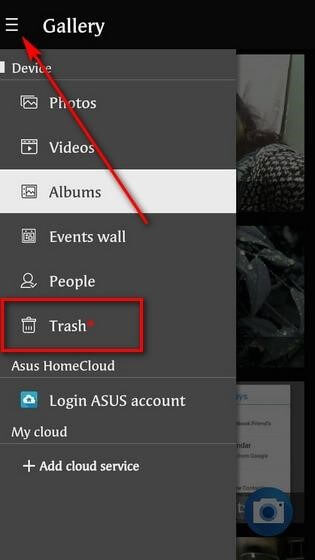 3 – All recently deleted photos can be found in this folder.
4 – Once you've located the desired image, touch on it and select the Restore/Recover button or icon.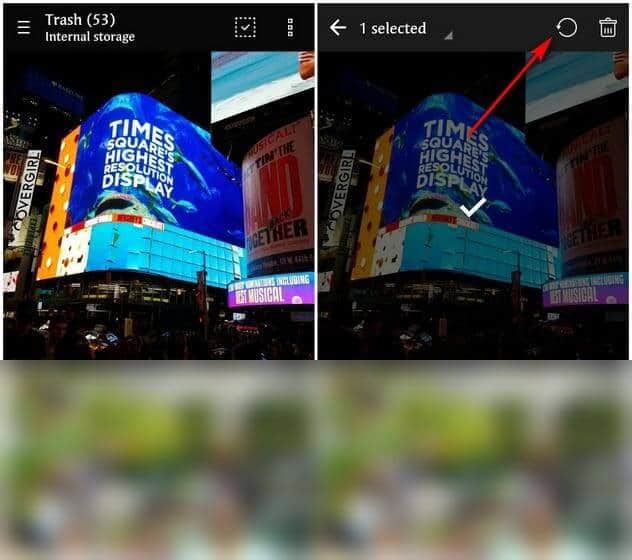 That's it! This is how you use the default gallery app on your Android smartphone to recover missing images effectively.
Via Google Photos
Before you begin, remember that all deleted photographs and videos are only kept in the Trash folder for 60 days. Therefore, if you recover these files within this time, you can restore your data successfully; otherwise, all of your files will be permanently deleted.
1 – Open the Google Photos app on your Android device > Navigate to the Trash folder by tapping the Library symbol.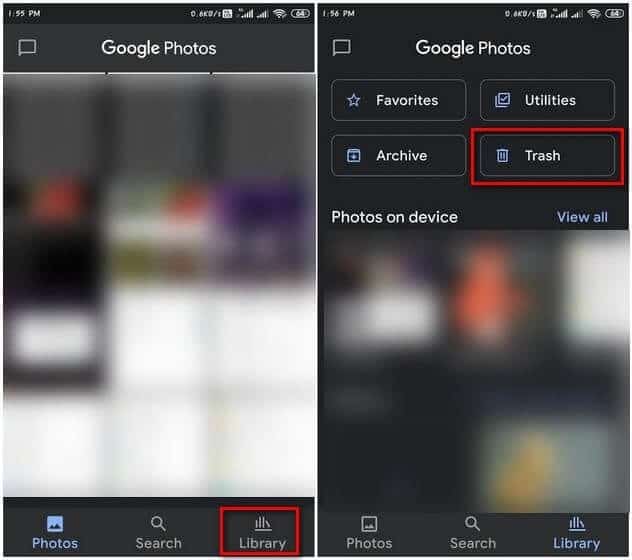 2 – Now, search your device for the missing images you wish to recover. Once located, click the Restore button and, if prompted, confirm the operation.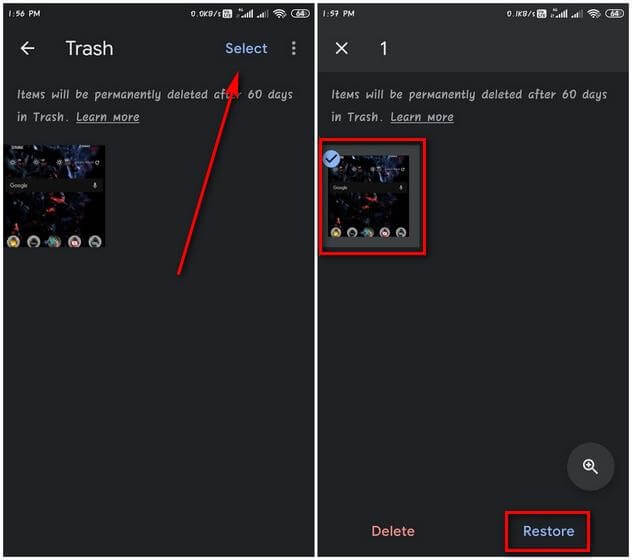 Wasn't this a piece of cake? If you cannot find the deleted or lost photograph(s), proceed to the next approach and read Top Image Recovery Apps For Android to recover lost snaps.
Using Third-Party Picture Recovery Apps For Android
Here's a list of some of the most popular photo recovery apps for Android users. Choose the one that best meets your requirements and preferences!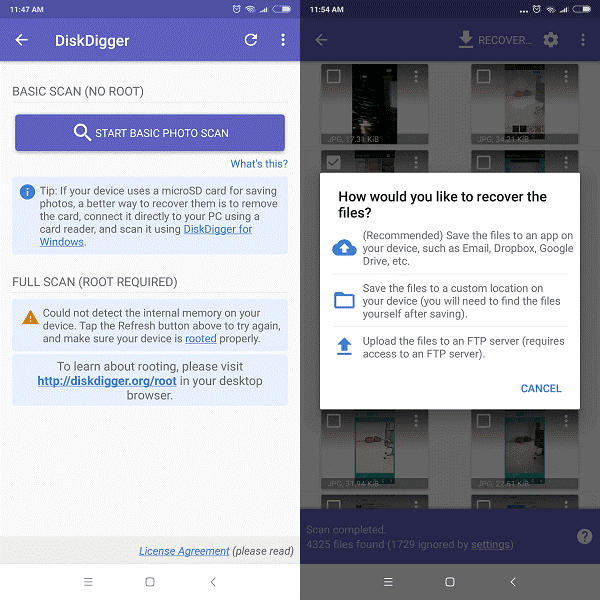 DiskDigger photo recovery is a great image restoration app for Android smartphones created by Defiant Technologies, LLC. The photo recovery app for Android simplifies the process of missing lost photographs and videos from memory cards and external storage. When finished, you may transfer the recovered files to cloud storage systems such as Google Drive and Dropbox or send them through email.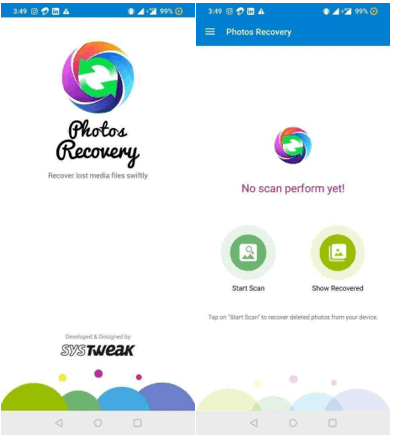 Systweak Software's Photos Recovery is one of the best image recovery tools available for Android and PC. The photo recovery app for Android performs well in recovering lost, unintentionally deleted, formatted, or damaged pics from your device. In addition, it supports practically all major image file formats, so you don't have to use another picture recovery app to recover all deleted snaps from your phone's storage.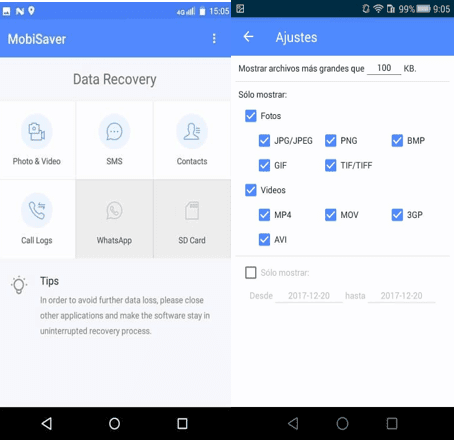 Our next app in the Best Photo Recovery Apps for Android category certainly can be without an introduction. EaseUS MobiSaver is one of the best apps for permanently recovering deleted photos, videos, contacts, and other data. JPG/JPEG, PNG, GIF, BMP, TIF/TIFF, MP4, 3GP, AVI, MOV, and more file formats are supported by the Android photo recovery app. You have four choices in Settings to recover deleted pictures and videos. This includes showing deleted items and filtering files by size, type, and date, among other things.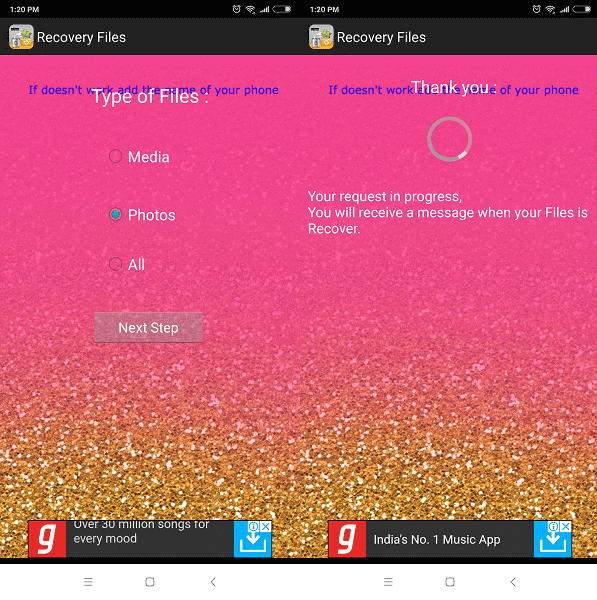 Dumpster by Baloota is the next app on our list of the Best Photo Recovery Apps for Android. The app has over 50 million users worldwide and provides a simple and effective technique to undelete missing images and videos from SD cards. Not only that, but you can easily back up all of your apps, media files, and so on using this photo recovery app for Android. Use the Dumpster photo recovery app for Android to enjoy the ad-free experience, app lock features, and customizable themes.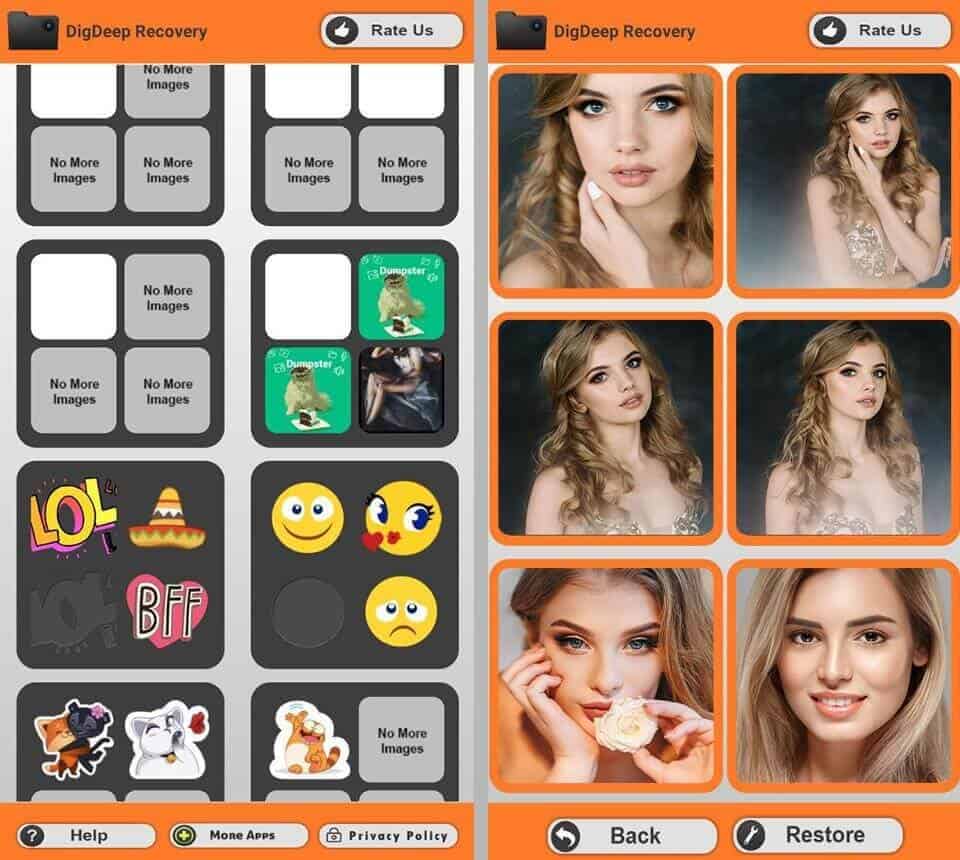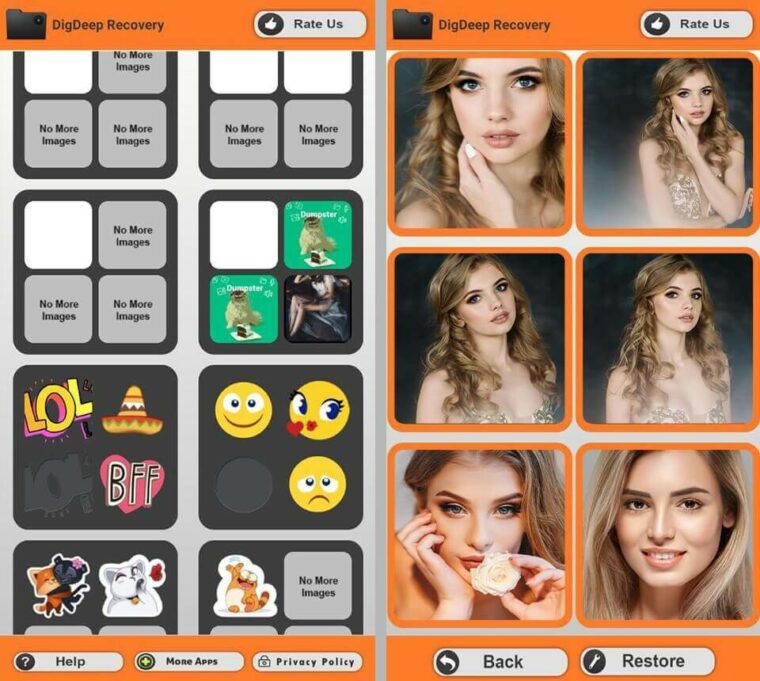 Last but not least, DigDeep Image Recovery is an outstanding app for recovering irreversibly deleted photographs from Android devices. The Android photo recovery app can scan internal and external storage media (including SD cards) to restore any missing, misplaced, or deleted pics. It supports practically all major image file formats and is dependable in returning all data in the highest possible quality.
The Bottom Line:
How did you find this list of Photo Recovery Apps for Android? We'd love your opinions and suggestions in the comments section below. Continue reading and writing to us for more such developments!