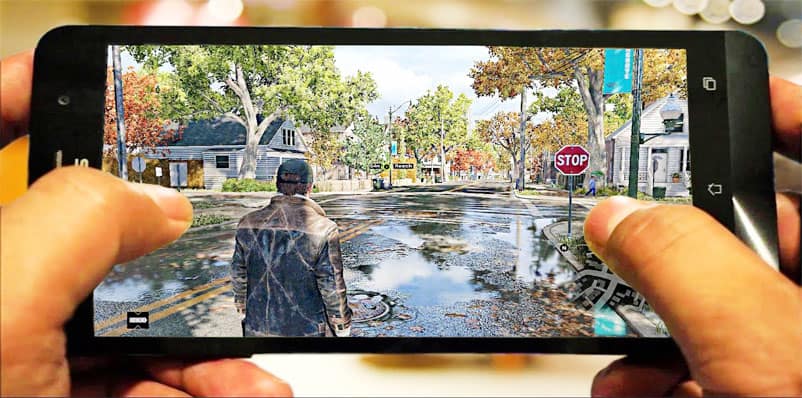 Open world games come in different flavors, such as puzzles, shootout, MMORPG, and battle royale, to name a few. Here are some of the top-rated and then some lesser-known open world games that you should check out. So without further ado, let's begin.
Best Open World Games for Android Phones 2020
1. Six-Guns: Gangs Showdown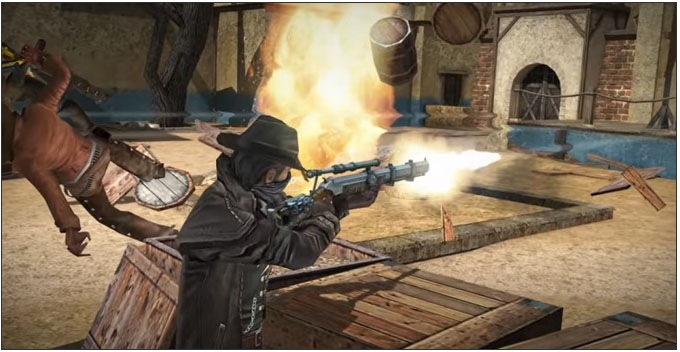 Nothing beats boredom like an excellent western game or even movie. Well, a fan of Clint Eastwood? Check out Six-Guns, which has captured the imaginations of millions of gamers all around the world. Enter the fierce and wild west where disputes are resolved with quick-draw gunfights. Thieves, bandits, cowboys, and saloons/bars explore this multiplayer game with a story mode.
Please don't compare it with the Red Dead Redemption series, but it is still a fantastic game with many challenges, missions, and live your life as an outlaw with ample towns to explore. So, pick up new gunslinging moves to find hidden treasures along the way to an unnatural enemy.
Download Six-Guns: Android
2. ARK: Survival Evolved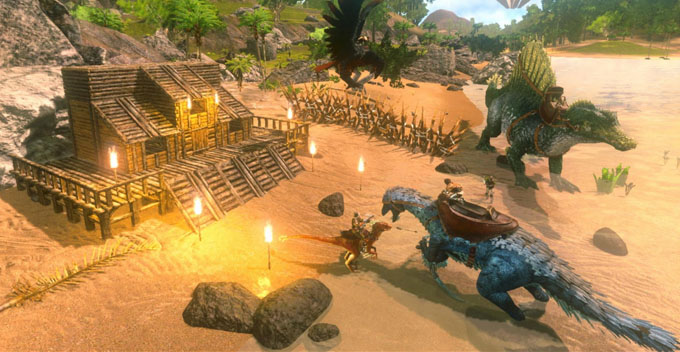 ARK: Survival Evolved will leave you on an island inhabited by wild dinosaurs. Each dinosaur has its unique characteristics, and you can tame them to advance further and survive in the game. I hope you have got a high-end smartphone because the graphics are cool, and you'll be missing out if you don't.
Your job is to hunt, tame dinos, scrounge, build or join tribes, and join other teams. ARK is a famous game that was first released on the PC and saw instant success.
Download ARK: Survival Evolved: Android
3. MadOut2 BigCityOnline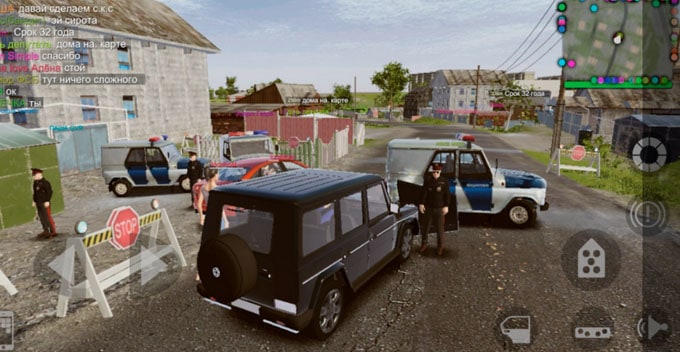 Take PUBG but with cars & then mix GTA somewhere in the middle, and what you get is MadOut2 BigCityOnline. Another open-world game for Android where 100 players are fighting and driving cars for supremacy. You can either select to take part in insane races or kill other players for fun.
Moreover, upgrade your car and weapons to boost your chances of survival. Steal other's cars or enter into an excellent old street fight. You'll have hours of fun in this open-world that was designed to be crazy, just like the name suggests.
Download MadOut2 BigCityOnline: Android
4. Genshin Impact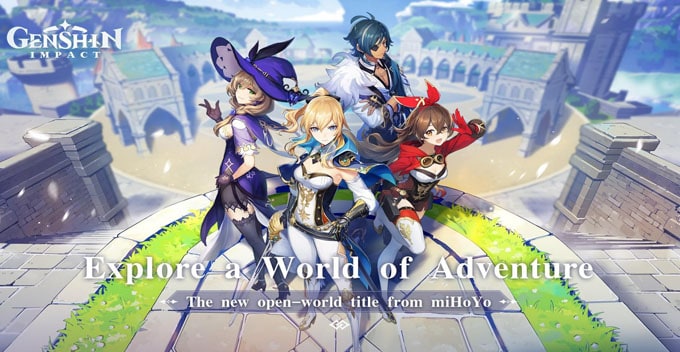 One of the newer and top games, Genshin Impact, will take you to the imaginary universe of Teyvat ruled by the Seven Gods. The open-world is massive, and no matter where you go, you'll find plenty of mysteries to unravel & objects to discover. Besides, the game's artistic style will keep you in awe forever with its stunning and adorable graphics.
Furthermore, you can join friends to discover new elements, their powers and unleash them on your enemies. The famous RPG game will remind you of Gacha elements with ample attention to details, both in characters & the world itself.
Download Genshin Impact: Android
5. GTA Games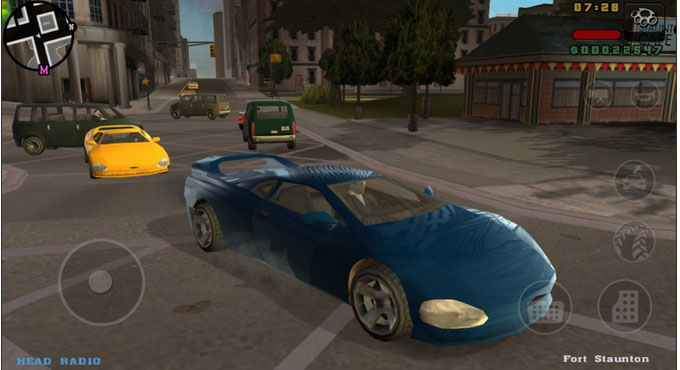 The GTA or Grand Theft Auto series is one of the world's biggest and great gaming franchises. To not include one of the GTA open-world games on the list would be blasphemy. But which one? I will let you decide. So, there are some available on the Play Store like Liberty City and Vice City that you can explore in your free time.
Known for fast cars, violence, and all sorts of crimes you could imagine, GTA by Rockstar Games gets as exciting as an open-world game you could find on Android. The storyline is immersive, and there are many missions to complete around the city.
Download GTA Games: Android
6. Pokemon Go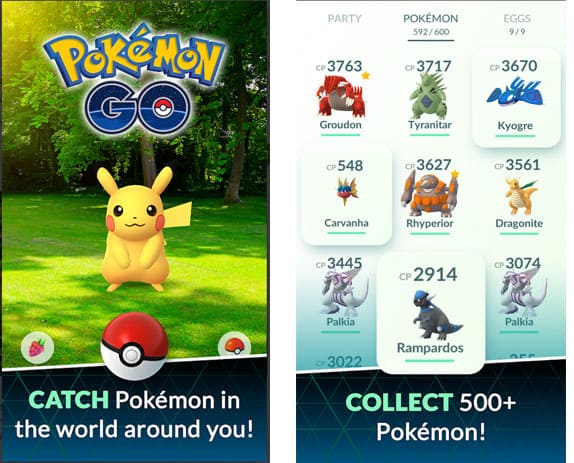 If there is one game that changed how open-world games work on Android, it has to be Pokemon Go. An instant success, Pokemon Go blurred the lines between virtual & real worlds by bringing AR or augmented reality to the mix. Suddenly, you would see random individuals moving around spots trying to find and catch pokemon, majestic, magical creatures, by using their smartphone lenses.
Moreover, Parks, empty buildings, and pretty much the whole world became a playground. Pokemon Go opened the doors for an entirely new kind of open-world gaming experience on Android phones and received critical & mass acclaim. It's based on the hit cartoon series by the same name.
Download Pokemon Go: Android
7. Sky: Children of the Light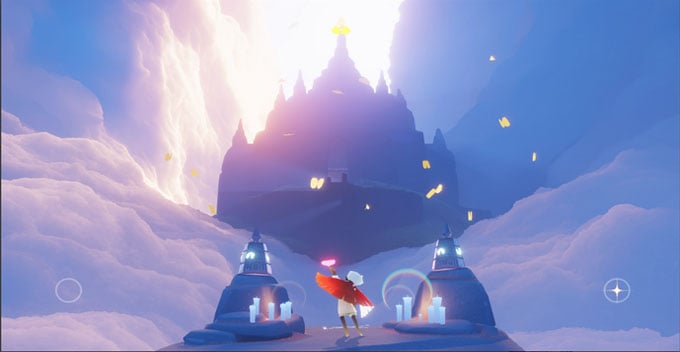 This excellent game will remind you of Monument Valley, but instead of puzzles, it provides an open world that you can explore on your own. Additionally, the colors are serene, and the graphics will put a smile on your face. Everything is beautiful, like in a dream. There are plenty of areas being added now, and then and each one hides mysteries for your unravel.
Besides, it is also a multiplayer game where you can play with others to find treasures & discover new secrets. Furthermore, Sky: Children of Light is a light game that is not intense like a fighting or shooting games but serene with a calming effect.
Download Sky: Children of the Light: Android
Wrapping Up
So, many open-world games for Android on the Play Store, but these are selected to contribute to the broader gaming world or their gameplay & graphics. So, do share your favorite open-world games below in the comments section. Do let us know what you think.