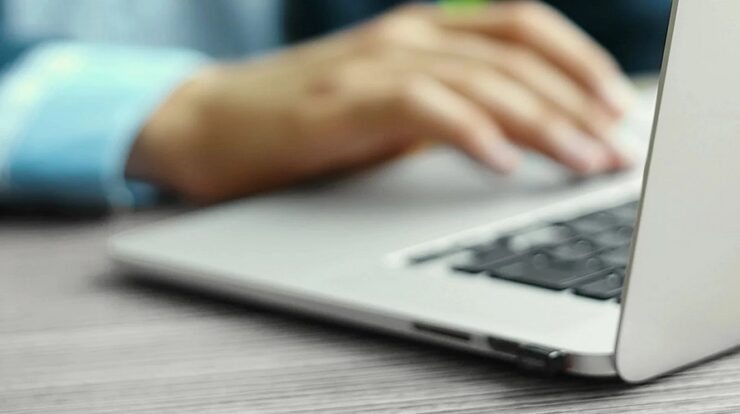 Antivirus software is the most important software for any device. It's fine if you already have antivirus software installed on your computer. This software protects your PC against viruses, spyware, malware, and other dangerous apps. Many antivirus firms provide a portable version of their software. However, if you work on a separate computer with an antivirus installed regularly, purchasing portable antivirus software would be a fantastic deal for you.
Why Use Portable Antivirus Software?
In most circumstances, we can work on a computer other than our own. However, it's possible that they didn't install antivirus software on their computer, and it's infected with a virus that impacts your USB drive and your work. So there is portable antivirus, which works similarly to standard antivirus, but their software files are permanently installed within their folder, allowing them to be carried from computer to computer.
Top 

Portable Antivirus Software You Can Use
Portable antivirus, like all other portable software, does not need to be installed on the computer. You must instead transport them on a portable disk or download them from the internet. So, look into the best portable antivirus software for Windows.
McAfee RootkitRemover is a standalone software that detects and removes complex rootkits and malware. It detects and removes rootkits from the ZeroAccess, Necurs, and TDSS families. McAfee Labs plans to include support for other rootkit families in future product versions.
Norton is a well-known antivirus software that adds extra security. For example, Norton's Power Eraser is a portable antivirus software that detects and eliminates malware, viruses, and other security threats from your computer. The best feature of this antivirus is Reputation Scan, which helps to transmit files or folders to the Sysmentac server so that detection-based search engines may scan them. If you have many operating systems installed on your computer, you may configure this antivirus to scan only one of them.
This is one of the most trustworthy and powerful portable antiviruses for Windows. This portable antivirus software has a clean and quick interface and works on practically every Windows version. Furthermore, this Zemana Antimalware has a protection guard, scan scheduling, smart quarantine, and other features. However, this antivirus only offers a 15-day free trial. After that, you must upgrade to premium. This is the best option if you want an antivirus with a quick scan time and low system resource requirements.
Well, The Microsoft Safety Scanner is a tool that helps provide real-time scanning of your computer for viruses and malware. Because it is an executable file, you may run it without installing it every time. Of course, you may use this in conjunction with your existing antivirus. This antivirus expires after ten days, so you must download and run it again. It is available for direct download from Microsoft's website.
Comodo might be an excellent option if you need a robust go-to antivirus. This antivirus checks your computer and eliminates viruses, malicious registry keys, and rootkits. It works with Comodo's cloud scanners to provide real-time safety reports. This antivirus also has a Kill switch submodule. It helps you scan running apps and network work connections for viruses; if any are detected, it will violently terminate them. Another useful feature of this software is the Autorun Analyzer, which helps you manage software and services during startup.
This is also a fantastic option for Windows portable antivirus software. This antivirus has a high download size, but installing it is unnecessary. Instead, click on the downloaded file to begin scanning from there. Cure by Dr. WebIt scans for viruses, malware, and other threats. You are making use of their express scan feature. When the scanning is finished, if it detects any threats or warnings, it will allow you to terminate those threats, saving you the time it would take to delete them manually.
It is one of the most well-known software businesses in computer security. This antivirus is an easy-to-use portable virus scanner for Windows. This software's interface is simple, yet it is clean and well-organized. It is based on Avira's robust antivirus engine. The capabilities of this antivirus are very simple; you click on scan, and if it detects any threats, you may delete them immediately.
McAfee GetSusp is an excellent portable antivirus software intended for home users and large enterprises. Its best feature is the detection of unknown malicious apps by another antivirus. McAfee's web database is regularly updated to discover harmful apps and suspicious files that other antivirus software does not detect. The major advantage of this software is that it takes up no hard disk space because it is only 3.4MB in size. As a result, it may be used with either pen or flash drive. For a terrific experience, we recommend using McAfee GetSusp.
Kaspersky is well-known for consistently ranking around the top of all major antivirus tests. As a result, it should come as no surprise that the Virus Removal Tool is among the top antivirus scan tools available. KVRT has undergone various adjustments recently and is now devoid of setting options. The software runs independently and can only extract the virus database into its Windows Temp folder.
McAfee Stinger is software that detects and eliminates viruses. It is not intended to replace comprehensive antivirus protection but rather a specialist tool to assist administrators and users in dealing with infected computers. The Readme file in each Stinger version offers information about new or enhanced signatures. Stinger now includes Real Protect, a real-time behavior detection solution that monitors suspicious activity on an endpoint. Real Protect detects zero-day malware in real-time in the cloud using machine learning and automatic behavioral-based categorization.
Emsisoft Emergency Kit isn't the smallest software available. Still, it packs a powerful punch when it comes to removing keyloggers, shortcut viruses, and other types of malware from your computer, in contrast to the other scanners on this list, which only take a short time to set up since they can extract software files. Following that, it is time to begin scanning. Emsisoft Emergency Kit includes an easy-to-use interface, with all options clearly shown on the Overview screen. It also includes the ability to run a command-line scanner (with all of the basic functionality, including Direct Disk Access) that can be used to perform bulk scans.
Install Avast Antivirus on a different computer and use it to create a Rescue Disk on a USB device. Avast may be used to create a Rescue Disk similar to the Hiren BootCD PE. You may use this Avast Rescue Disk to remove infected systems and malware. Then, connect the computer to the infected one. Then, a lightweight Avast software will begin scanning your computer for suspicious data. You won't have to worry about being ill again this way. The procedure is more challenging than you would think it is. If your computer has been infected with malware, the only option is to boot Rescue Disk from a recovery disk.
Also, Check:
Conclusion:
For Windows 11/10 PCs, these are the top portable antivirus software. When you often use non-antivirus computers, portable antivirus software becomes much more convenient. These antiviruses do not require installation and may be used with a single click.