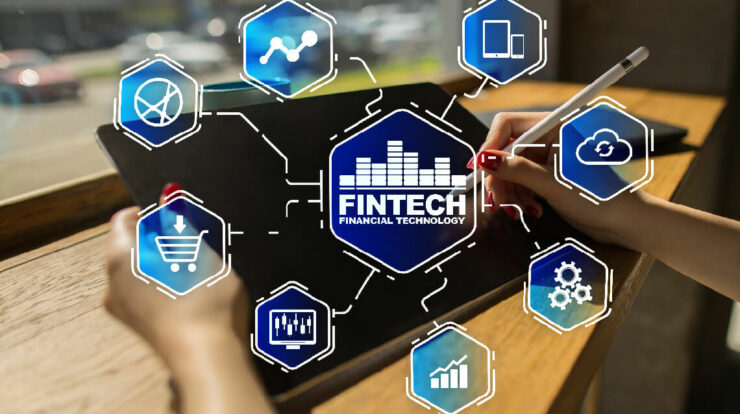 Start A Career In Fintech: Fintech is now one of the fascinating areas to work in. In fact, according to current figures, this industry has garnered about $150 billion in worldwide investments over the past year and shows no indications of slowing down in the foreseeable future. Then why not? After all, we are living in the digital era. So what prevents the financial industry from adopting the same technology as other industries, such as the entertainment and tourism sectors?
The Diverse Fields To Explore
Especially if you're currently considering starting a career in Fintech, you probably don't need any further information about this industry. In this light, the first thing you must investigate is the many fields within the industry that you might pursue. These fields include, among others, modern banking, money management systems and mobile apps, and crowdsourcing initiatives. As Fintech services continue to grow, each day also sees the development and discovery of new features. If you desire greater liberty in your career path, you also have the option of starting a new firm. Consider that in 2019 alone, 24 Fintech companies attained the coveted unicorn status.
Start A Career In Fintech
In light of this, here are some suggestions for launching your career on the proper path.
Understanding The Roles Of The Industry
This industry is distinguished by its location between two established ones, finance and technology. Experience in either will unquestionably provide an advantage. Given the recent increase in demand, it is not surprising that even the most prestigious universities, like Harvard and Oxford, now offer online and offline Fintech programs. When feasible, we advocate a full curriculum instead of a short course. As opposed to only receiving a certificate, doing so will give you to participate in an internship that will provide you with significant experience.
In addition to income and benefits, more aspects to consider while selecting a job opportunity. For example, given that the Fintech sector is still relatively new and expanding, the networks and partnerships you can build today will undoubtedly be valuable in the future. In addition, Fintech jobs are not comparable to other positions where the pros and downsides of low compensation against benefits can considerably tilt the scales. Finally, remember that experience is crucial in this industry, and it will be the most important component for those just starting their careers.
Start A Career In Fintech Advantages
If you feel that this is a possible career path for you, please allow us to describe some of the benefits you will experience if you decide to pursue it.
Flexible
People from more established sectors are occasionally anxious about the stability of their positions should technology continue to improve. For example, it is one of the most contentious issues with AI integration. However, you will not experience the same concerns in Fintech. Instead, it enables you to be more flexible to the ever-changing requirements of the digital world.
Follows Your Ideals
Those that respect transparency would love Fintech services without a doubt. They are less likely to impose the often concealed costs associated with conventional banking institutions. To make their services more accessible to a larger audience, they even offer à la carte choices. We appreciate the fact that Fintech encourages cooperation over rivalry. It is not uncommon for Fintech businesses to collaborate and work toward the same objective. This improves the ecosystem for everyone's benefit, including customers.
Beneficial To The World Economy
Fintech does not only erase the distinction between enterprises and digital platforms. They transcend national and economic barriers. Because of this industry, foreign fees for financial goods and services will likely cease to exist. As more and more platforms provide real-time transactions with a safe and dependable network connection, neither time nor location will be significant. Imagine being able to transfer money from Asia to the United States from your smartphone while you are vacationing in Europe.
Future Employment Will Be In Fintech
Occasionally, the services provided by Fintech to clients might feel like something from a spy movie or a science fiction novel. Due to the advantage that they offer services that use the most advanced technology. They are also innovative leaders. As Fintech continues to flourish, there are still many possibilities to enter the industry. However, we cannot predict for how long. They occupy the jobs of the future. Thus, we may anticipate that their opportunities will diminish sooner or later. If you want to enter Fintech, there is no better time than the present.