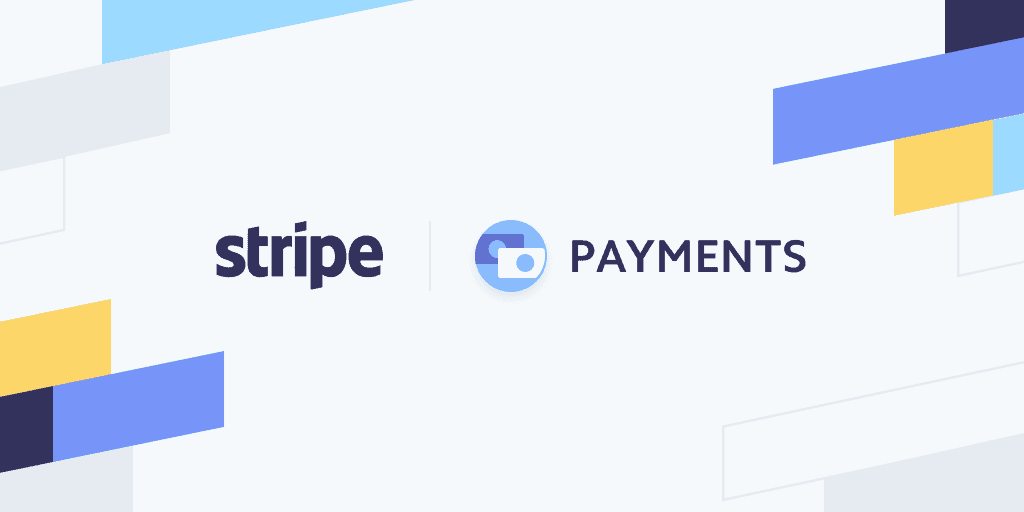 Stripe is one of the most-hyped names and is considered the globe leader of online payments. It has stepped up the game of the fintech world and is hard to be competed with. It is hard to come up to Stripe's level regarding merchant onboarding, smooth payments, and fraud inspection. However, despite having many advantages, it still is not the world's best online payment option. Many other competitors to Stripe have emerged now that prove to be more flexible and even charge relatively lesser than Stripe. 
So, if you're one of those who have been using Stripe but now looking for better Stripe Alternatives, you have come to the right place, as this article is dedicated to finding options that may prove to be the best substitute for Stripe. 
So, let's find out which alternative works better as compared to Stripe. But before finding out the alternatives, it is essential to know the need for Stripe Alternatives or Stripe competitors. Well, there could be multiple answers to the question. You may need a competitor to Stripe to have a payment system rendering more flexibility, or you may want one such Stripe alternative that requires fewer charges. The most pertinent reason for rooting for the best Alternatives to Stripe is Stripe's unavailability in many regions. Hence, the e-commerce platform is looking for better Stripe Alternatives. 
Stripe Alternatives For Secure and Instant Online Payment
Now that you know enough about the compulsive need to substitute for Stripe, let's move on to the next level.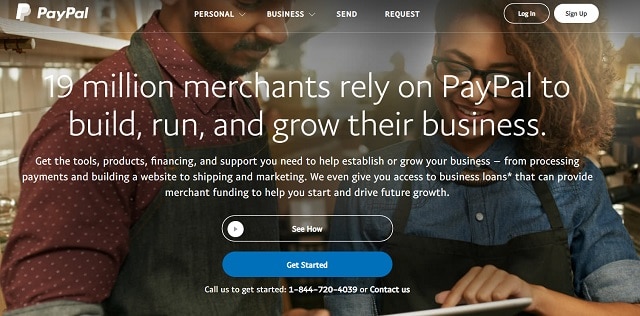 One of the first Stripe Alternatives that we have onboard is Paypal. It is one of the refined and oldest in fintech companies, so it is pretty reliable and has a lot of experience tackling online payments and handling frauds. PayPal is ubiquitous and, hands down, one of the best Alternatives to Stripe. 
Although PayPal and Stripe share the same pricing pattern of 2.9% and 0.3%, the difference lies in the global reach. PayPal is more common and present in almost every other country. So, if you have a business connection across the globe, PayPal is the best choice for you. Moreover, PayPal is developer-friendly. 
Additionally, PayPal is easy to be integrated with online business from hundreds of templates. PayPal is as good as Stripe and proves service like Stripe even better. 
As far as the cons are concerned, PayPal offers limited seller protection, and the phone-based customer service is less consistent.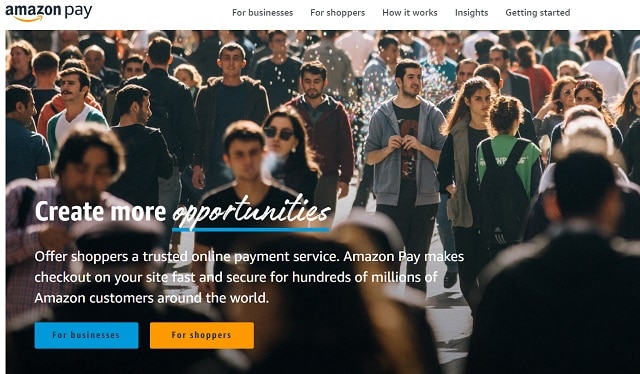 Amazon payment is one of the famous Stripe Alternatives. It has a tremendous global reach and offers splendid features. You can easily use it by integrating Amazon payments on the website through developer-friendly SDK and APIs. It also allows users to customize the payment setup in local currency, which is convenient and helps local businesses thrive. 
The pricing range is about 1.95%. It provides fraud detection, invoice management, and much more. It has far better reach than Stripe and helps where Stripe relinquishes working.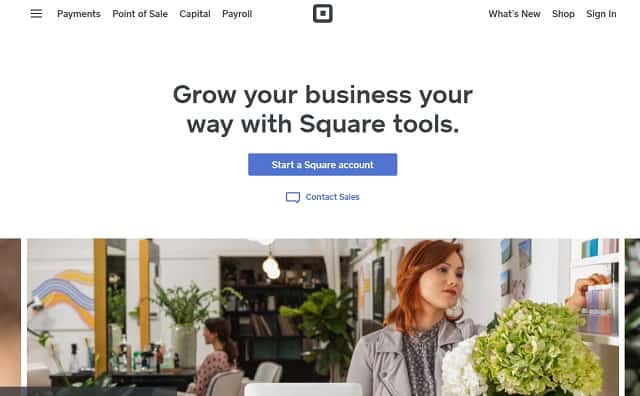 Square is our next pick for Stripe Alternatives. Square and Stripe both started together in 2009 and have been competing ever since. There is no doubt that it offers Services like Stripe, and both provide equal payment services in the technology industry. One thing in which Square seems to lead on Stripe is the in-person POS payment. In terms of pricing, both share the same pricing status of almost 2.9% and %0.3. 
Despite having all these advantages, Square has a fair share of setbacks too. For example, Square fails to support in-app payments and processes mobile wallet and credit card transactions only. Additionally, it doesn't have a broader range. 
It is mainly for those businesses aiming to set up payments at once, without any friction. With Square, one gets to experience the best of the world, from in-person sales to online income.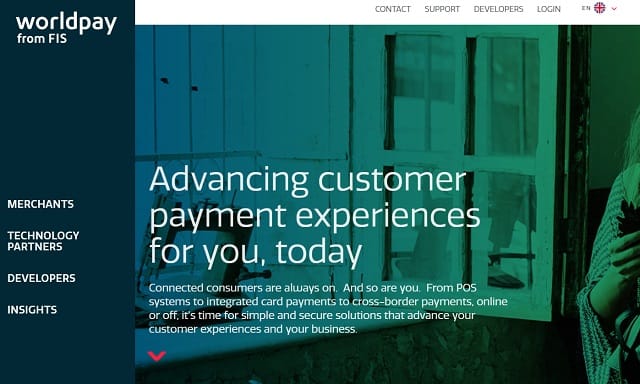 Worldpay is one of the most reliable Stripe Alternatives and proves to be the best companies like Stripe for the UK. It is the country's most delicate and oldest fintech, having great payment handling experience. The best thing about it is handling payment forms, including debit cards, mobile wallets, and bank transfers. The POS system brings more in-person sales to the business. 
The pricing is pretty much similar to Stripe, with a fee of 2.75% to €.20. The second payment plan offers a flat fee of €19.95/ month. The second plant is recommended for businesses with many payment processing.
Additionally, with it, one gets to access marketplace tools and customize checkout forms. The only setback is it doesn't offer much support on chargebacks.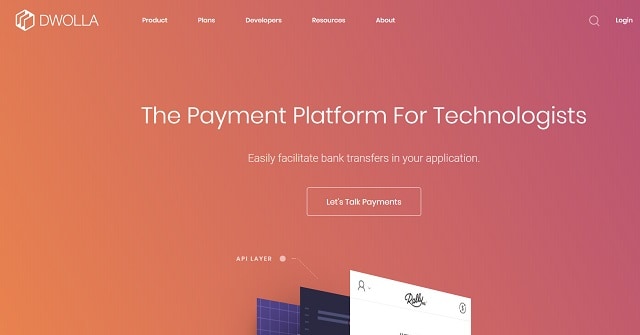 Dwolla is the next pick in our best Stripe Alternatives range. It is considered the cheapest Stripe Alternative Payment Method in the US. It is the most developer-friendly service provider having excellent documentation and requirement-based customization. It also renders a merchant account and lands support for ACH transactions. 
It doesn't charge any monthly payment, and one has to pay 0.5% + $0.5 for every purchase. Once gets easy access to developer tools and features without any additional fee. However, it is only available in the US, so if you are based in the US and looking for a low-cost payment company that works as well as companies like Stripe, this one is for you. The probable cone of this service is that it doesn't allow a credit card as a backup funding source.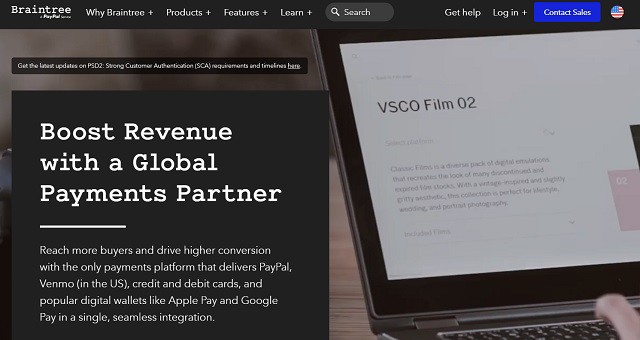 Braintree is yet another option in the list of best Stripe Alternatives. It is an offshoot of PayPal and proves to be a better Stripe Alternative Payment Method. The pricing is almost the same as Stripe, but it creates a difference with permitting users to access payment templates. It also allows users to personalize the checkout form according to their choice. 
Moreover, Braintree also renders an option for recurring billing and ACH transfer. As mentioned earlier, Braintree is PayPal's division; it has a much greater reach than Stripe. The best part of Braintree is that it doesn't charge extra for billing, invoice, and advanced APIs. 
Its only setback is it doesn't accept American express.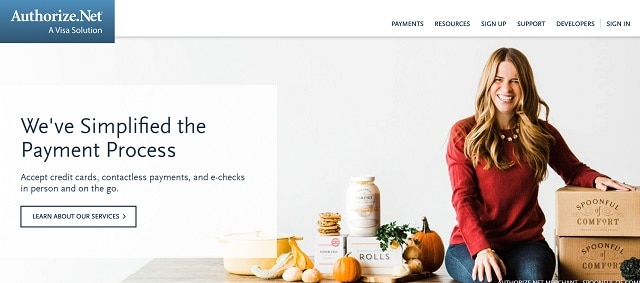 The next pick in the list of better Stripe Alternatives is Authorize.net. It is one of the oldest and has been rendering services for the long 20 years. Unlike Stripe, it is just a payment getaway and doesn't offer merchant accounts. It is suitable for those having a payment infrastructure in place for authorizing credit cards and wallet transactions. It will merely cost $0.10 per transaction and a monthly fee of $25. It is also loaded with fraud detection and risk mitigation tools.
The downside to it is its limited availability and the cluttered administrator homepage.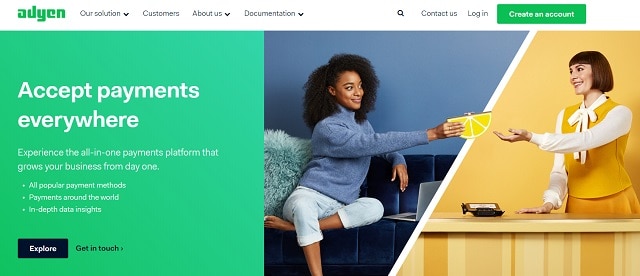 Ayden is also marked as one of the Stripe Alternatives. In comparison to Stripe, Ayden seems to be a smaller company, but it works as splendidly as Stripe and has a considerable base of merchants. Ayden is considered the best pick for small and medium-sized businesses owing to the lower processing fee, as it charges only %0.6 to $0.12 for Visa and MasterCard cards, and it offers $0.23 to $0.12 for ACH transfers. Ayden also provides merchant accounts, allowing you to have better control over online accounts.
Moreover, Ayden has a great reach and is available in Africa, Europe, and other regions. It is best for small businesses and caters to stated regions; however, it charges $120/ month if the business lacks 1000 transactions, and its layout also needs improvement.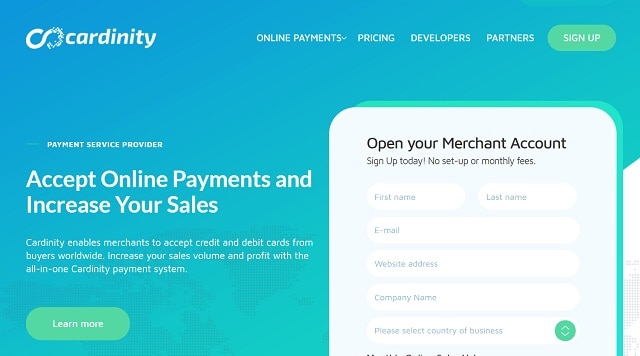 Cardinity is also one of the fine Stripe Alternatives for Europe-based businesses. It is an all-in-one payment solution and renders a merchant account. It readily accepts credit and debit cards from all over the world and can process payment from different card providers, including MasterCard, Visa, Maestro, and Carte Bleue. 
With the pricing cost of 1.35% + €0.25, It is relatively cheaper than Stripe. It can also support recurring payments for subscription services, and it has better security for fraud detection, invoicing, etc. It is a developer-friendly service to easily integrate services on the portal. In short, it has all you could ask for in a payment service company.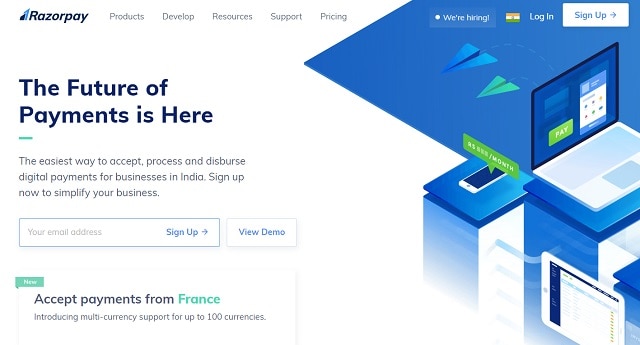 Razorpay is the last option in the list of Stripe Alternatives. It is suitable for those running a small to medium business in India. Now, it is available in the US, UK, UAE, and Australia too. It is suitable for Indian-based companies, so it offers a flat 2% upon every transaction done from India-based cards, wallets, and UPI. With an international card, the price hikes to a flat 3%. It doesn't require any monthly fee and offers advanced fraud detection. The only setback to it is its unavailability in other regions. 
Also, Check :
Final Thought:
This article presents the best Stripe Alternatives. We have made sure to pick those who have the best features, offer fraud detection, and are pocket-friendly too. All you have to do is conduct your research and opt for the one that caters to your need.