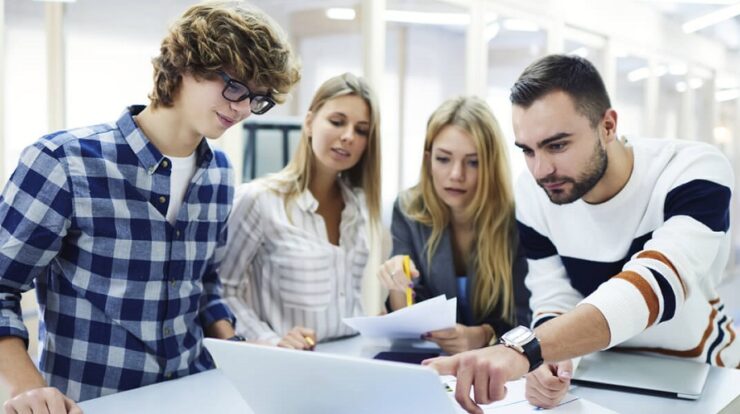 Test Management Tools To Try: Due to time restrictions, testing procedures must also be accelerated in the current situation, where apps must be developed more quickly than ever before. On the other side, it is critical to maintaining market software quality. As a result, test managers must be more efficient and successful in their testing operations. Unfortunately, open source test management software has few features. A test management tool is essential for building test cases, collecting test requirements, testing, and informing teams on testing progress, among other things. Even little issues might have disastrous effects on the project when recording these data.
Top Test Management Tools To Try
Here's a list of the best Test Management Tools To Try.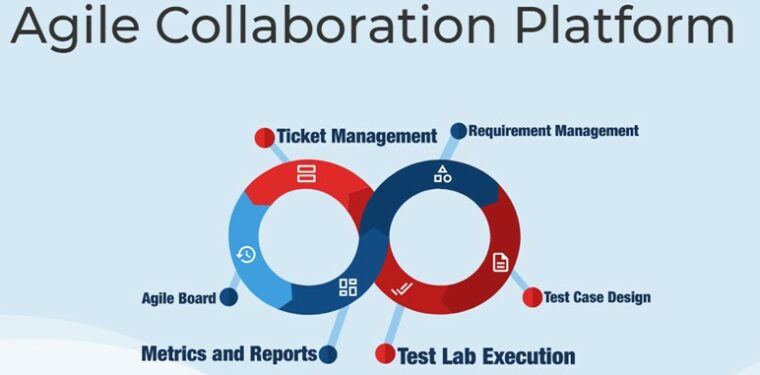 The first on the list is QACoverage, which provides test management software for sophisticated STLC workflow management. This useful app boosts test productivity and is quite effective. In addition, users may better oversee and manage the existing QA process by using tools such as Test Design, Defects Management, Requirements Management, Test Execution, and backlog modules.
Features: 
Control, monitoring, and definition of test requirements are all possible.

Importing and exporting test cases, functional specifications, and business requirements are possible.

If necessary, all criteria can be added, updated, or eliminated.

A static testing procedure can identify the flaws.

A centralized web-based server provides easy access to the test case repository.

The test cases may be organized and saved in Excel.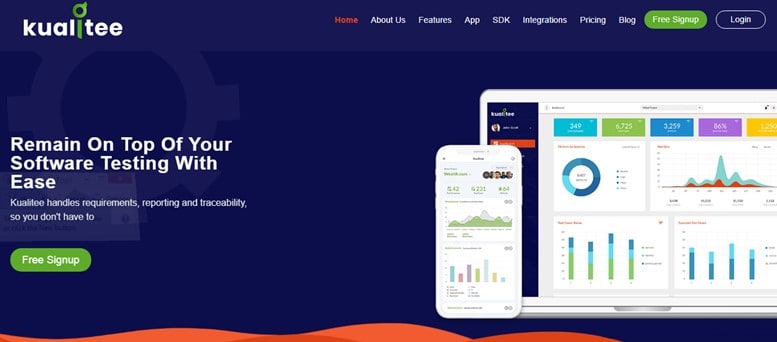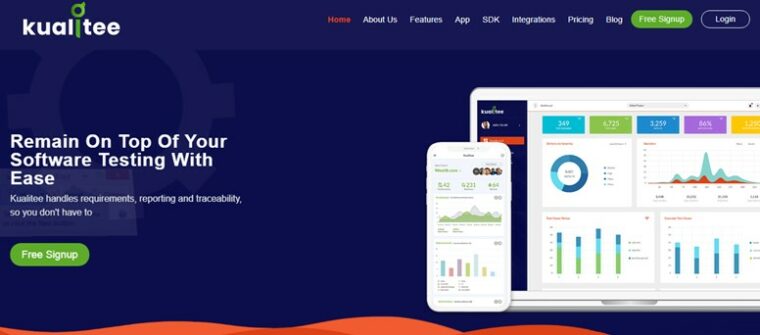 Kualitee is among the best test management tools, effortlessly covering all test management requirements. It allows users to create detailed test plans and scenarios, generate and execute test cases, and develop them. Because the test cases are reusable, Kualitee offers an interactive interface for easy task management. It makes it simple to manage several test cycles and configurable profiles in a model snapshot to assign roles to collaborators. It is made up of APIs that standardize test case management.
Features: 
It also has a mobile app.

Kualitee can efficiently monitor issues and manage test cases.

It creates appropriate test reports.

It may be integrated with third-party tools.

The dashboard is user-friendly.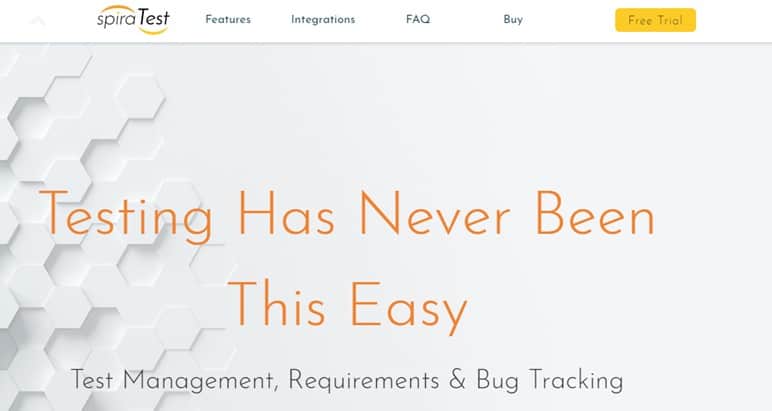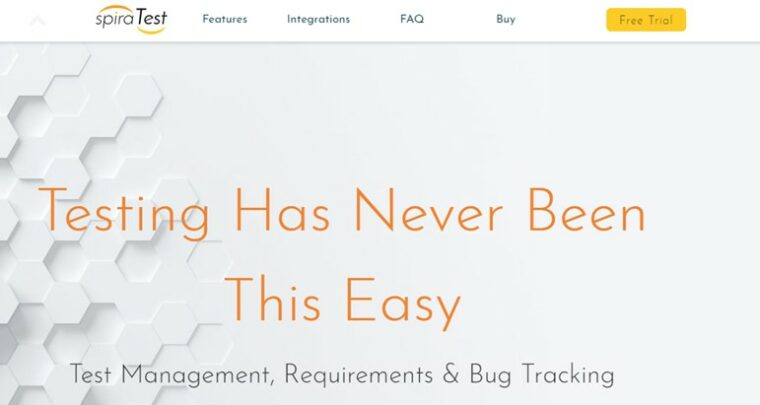 You may always consider SpiraTest while seeking test management software. This app manages all bugs, issues, and test requirements in a standardized environment and provides quality assurance solutions. In addition, users may create solutions to fully use test management and traceability features from start to finish.
Features: 
Manage test cases.

Testing for Automation.

Bugs and issues are tracked.

Documentation features.


Zephyr, which is used by agile teams all over the world, is one of the best test management tools. It enables organizations to stay adaptable to apps and make adjustments as needed. In addition, this app enables third-party connectors and cloud deployment.
Features: 
Users may combine Zephyr with Bamboo, JIRA, and Jenkins.

The dashboard is simple to use and offers extensive insights.

There is no requirement for an annual commitment.

Users can test cases on the Cloud, Server, or Data Center.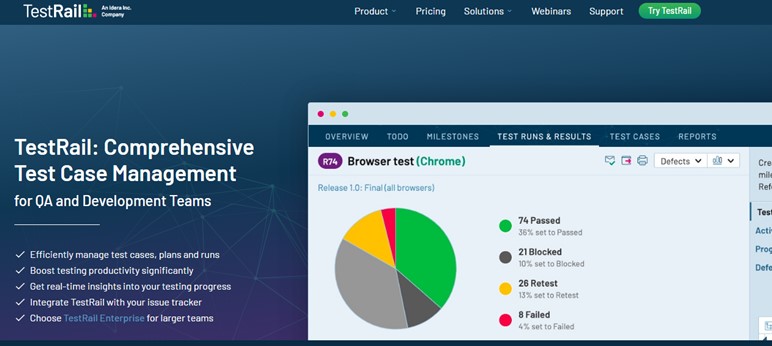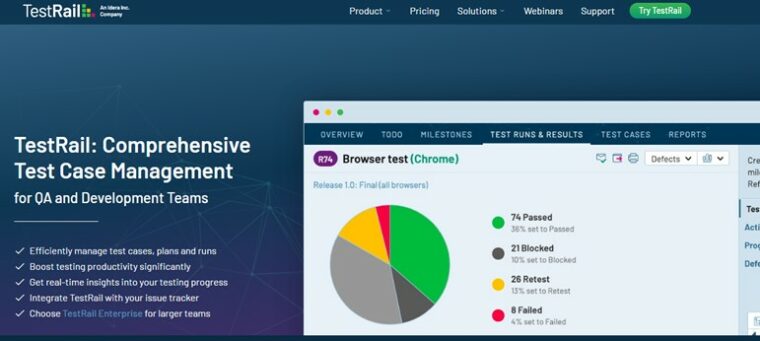 When I go halfway through the list of test management software, TestRail is the next one on the list. This app aids in the management and organization of test cases, as well as the acquisition of real-time information and insights on a testing module. In addition, the reports are produced quickly, making them simple to analyze and increasing production and delivery.
Features: 
Individual test cases may be readily monitored.

An analysis can be used to track progress.

The work of the team may be followed.

Cloud-based solutions that can be readily modified are available.


Practitest is a comprehensive test management tool common ground for all Quality Analysts. It provides visibility into the testing operation and better knowledge of the test cases and efforts.
Features: 
There is technical support accessible.

Dashboards that are interactive and may generate reports.

Allows QA to perform product rescue tests.

Third-party tools such as bug trackers, robust APIs, and other automation tools are integrated.

If you need test management software that can be connected with JIRA and other automation tools, qTest is the way to go. This app offers sophisticated solutions for QA and Agile teams. It is one of the simplest pieces of software to use and offers scalable solutions that make the entire process more efficient, faster, and simpler.
Features: 
Users can test cases.

Defects can also be tracked.

Third-party software integration.

Test Case Repository.


Moving on, let us look at ReQtest, which is one of the few cloud-based test management tools. This tool can manage QA teams in all test priorities, even if they work from home or in various places. ReQtest also covers all testing problems and may be integrated with other tools, such as JIRA, to help test results progress.
Features: 
Report bugs as soon as possible.

Customized forms help to improve test cases.

Increase productivity by presenting a dashboard with real-time data.

Reports created with built-in charts.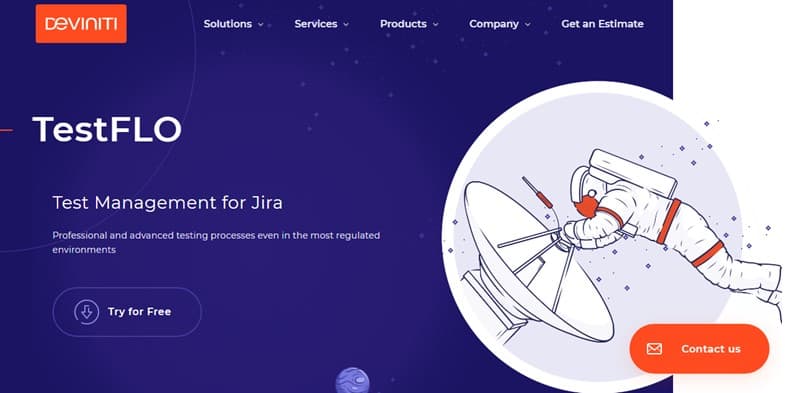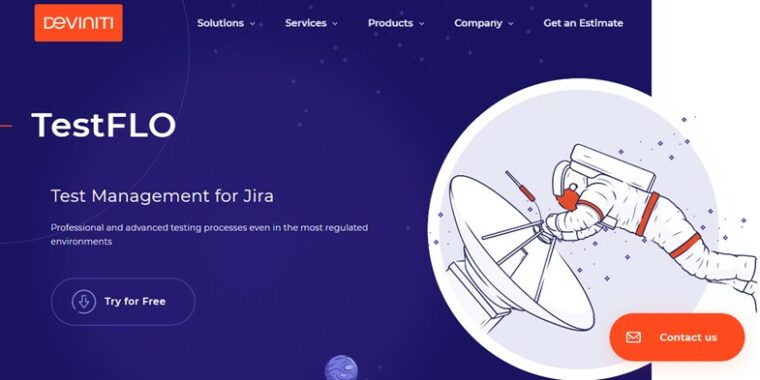 This tool isn't a test management software but a JIRA add-on named TestFLO. As it offers a reusable Repository of test cases, it provides a comprehensive test management technique for JIRA. In addition, it keeps an elastic configuration for agile teams and projects and seamless integration. It may also be integrated with Continuous Integration tools such as Jenkins, Bamboo, and others.
Features: 
Traceability.

Tracks the progress of the test.

JIRA is used to manage Agile tests.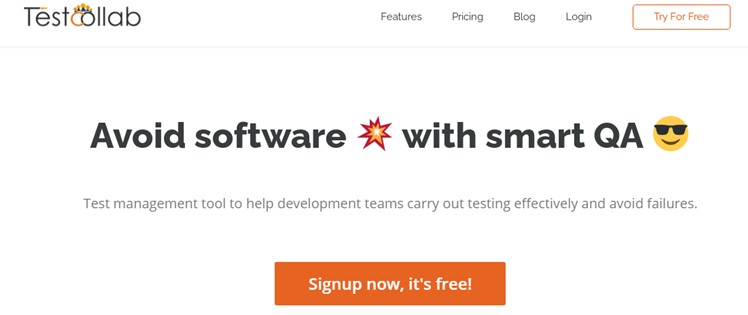 Test Collab, one of the easiest tools to use, is at the end of the list of the best test management tools. The essential aspect of this tool is its ability to integrate with any test automation and bug integration tools.
Features: 
Keep track of time.

Plans for the test.

Tests should be scheduled.

Manage the requirements.
Conclusion:
Well, these were the best test management software options for Quality Analysts at the time. Because these apps offer so many diverse features, it's impossible to pick one above the others. Users must make decisions on which software to use based on the desired features. If you have any questions or recommendations, please leave them in the comments area below.