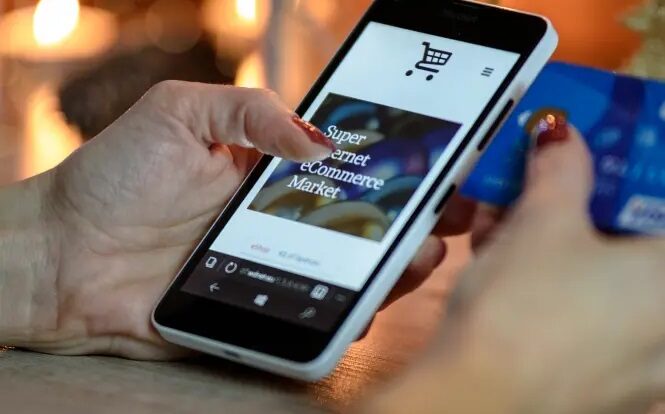 As we all know, Shopify is currently the most popular e-commerce service platform in the world, and countless e-commerce companies have their own stores on Shopify. When you need to run your own store on Shopify, you must first make a clear positioning for your own station, for example, how you plan to run your own store, what is your cost, what products are you selling, etc. If you are just on a whim without a clear plan, it can be a waste of time.
The so-called independent station for grocery stores means that they can sell a variety of products because it has a wide range of content and keywords so that there are many kinds of products you can sell on it. Although Shopify also has a high authority, you cannot occupy the top position in Google Searches like mainstream platforms such as Amazon and Etsy. So it will make it difficult for you to only promote a certain product to reach a certain scale of sales. Therefore, the actual situation of the grocery store is more of "picking leaks", and according to the feedback of the store owners under this operation mode, even if you don't do any paid promotion and marketing, just do SEO,  you can also get orders if you choose the right products for your store,  and sometimes even have good results.
In addition, for a fledgling Shopify operator, sufficient working capital is also a strong backing to ensure that your small store can continue to operate and grow. Therefore, for operators who are in the early stages of experience and capital, how to choose the right product to start your independent station is a crucial point.
The following product list may be helpful to those who are planning or starting a Shopify store. Plus, the products on these lists have solid and affordable merchant support, let's take a look.
1. Custom Enamel Pins
As a fashion accessory that young people like today, custom enamel pins have always been a hot-selling product on major platforms. People buy them for decorating their own items such as clothes, bags, hats, and more they want and also buy them as gifts for various festivals, anniversaries, and friends' birthdays. In addition, custom enamel pins are not expensive and the cost is low, which is a very suitable choice for retail products. In the early days of your business, you can wholesale custom enamel pins no minimum on Enamelpins.com at the factory-direct prices, so you don't have much cost pressure.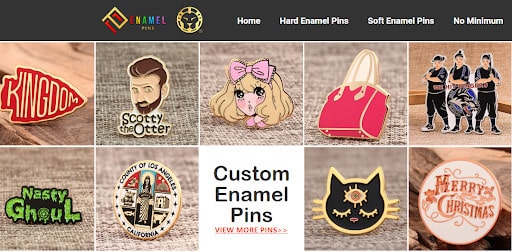 2. Custom Challenge Coins
In times of war, a challenge coin is a reward or affirmation for soldiers, awarded to subordinates as a symbol of honor by high-ranking officers.
Till now, people still use custom challenge coins to pay their respects on special days. For example, people can send firefighter challenge coins to heroic firefighters on International Firefighters' Day and mean to express their gratitude to firefighters for protecting people's safe life; and also can use these firefighter challenge coins to raise funds to help those firefighters who have been hurt in the accident; and then, on the navy day, people can do the same with navy challenge coins. In addition, the Police Challenge Coins have the same usages, and so on. So, challenge coins with different themes will convey different meanings, so they are popular.
In any case, challenge coins are also widely used in various fields, such as wedding gifts, anniversary gifts, birthday gifts, bottle openers, and more. For those who like to collect challenge coins, it is very meaningful to collect challenge coins of various themes, which is amazing and cool.
Because the challenge coins are exquisite and popular enough, this makes them one of the products that store owners are keen on.
We know that bulk orders save a lot, and that's absolutely true at GS-JJ. Bulk orders will get very favorable wholesale prices, the quality is guaranteed, and the challenges of various themes are for you to choose from. This is why you need to find the right source supplier before opening the store so that you can have no worries.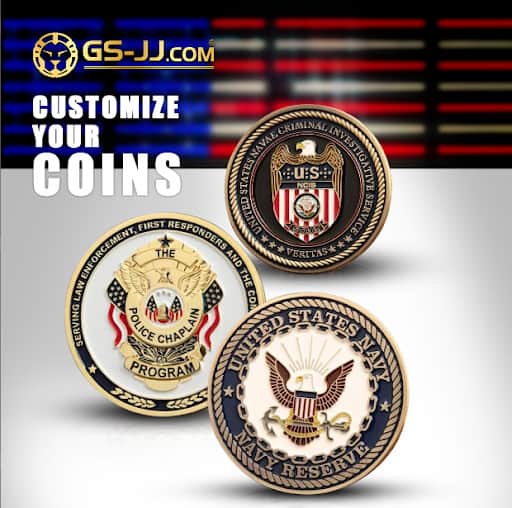 3. Custom Stickers
Come to think of it, who doesn't like stickers? On the website of the well-known sticker maker–Customsticker.com, there is a saying "stick your stickers anywhere, no stickers, no fun!" Exactly right, people all like to DIY with stickers. It's important that stickers hardly eat up too much of your budget. And Customsticker.com not only allows for personalization but also gets even bigger discounts on mass customization.

4. Custom Patches
Driven by the trend, people like to DIY their own clothing in their spare time to achieve a unique visual sense. And custom patches have also become one of the many DIY items. The patches are waterproof and durable, in addition to decoration, they can also be used to mend holes in clothes, etc. And custom patches are also divided into embroidered patches and PVC patches because of the material, no matter which one you want to choose for your store, or both, you can ask for help at GS-JJ.com, whether it is design or your Budget.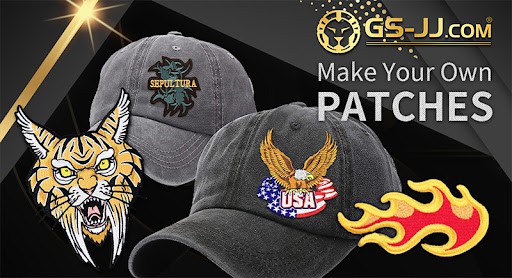 5. Custom Lanyards
We can see lanyards in any boutique, stationery, or office supply store, obviously, people need them. For example, students can hang school ID cards, we can hang mobile phones, especially during a pandemic, we also can use them to hang masks, and office staff can use them to hang work ID tags. For any occasion, the lanyards are very practical, so how can you miss such low-cost and practical fashion items in your Shopify store? Don't worry about where to find the right manufacturer to provide, GS-JJ can continue to help you, with customized lanyards at GS-JJ that you will not worry about your budget.

Final Words
In addition, there are many low-cost and popular small items that are very suitable for you who are starting a business. However, there are still other business models on Shopify, in addition to brand independent stations, and the "grocery store" we mentioned here, There are also Dropshipping independent stations, Affiliate independent stations, etc., but no matter what kind of business model it is, the selection of products is an essential part. Of course, suitable products are not only these, according to your own budget and the direction of opening a store to choose the right product is the research that must be done before preparing to start a business, but if the above products happen to have the item you want, then this is the greatest honor of this article.