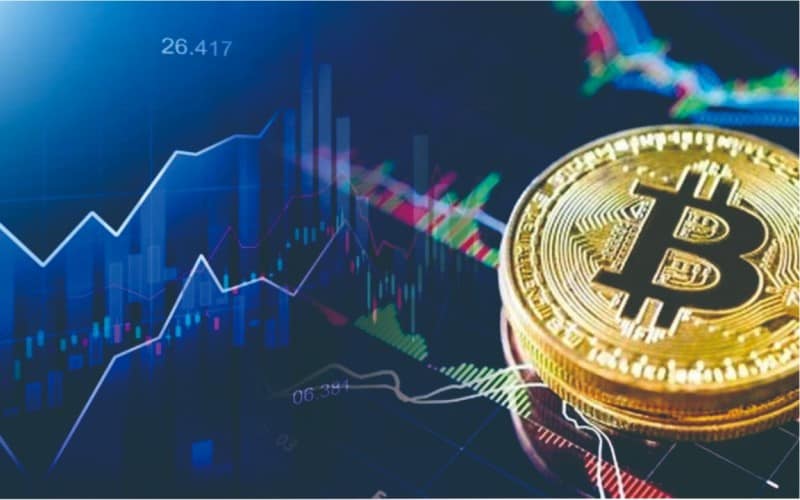 Crypto investments have become a reason for some amazing returns for investors. From top-performing cryptos like Cardano, Solana, or Dogecoin to earliest cryptocurrencies like Bitcoin, investments were done by investors for fast returns with the least possible risk. In 2021, even though Bitcoin Casino progressed with a rapid speed, Tether was the most traded cryptocurrency in 2020 and 2021.
As a Statista report shows, in the last month of 2021, Ethereum and Bitcoin dominated the market cap with 22.15% and 40.99% share, respectively. Some new coins also gained investors' attention, and DOT is the perfect example of that. Released in Aug 2020, DOT had a 1.21% global market cap on December 7, 2021.
Tips to Boost Crypto Investment in 2022 Like a Professional
In this Article, we are discussing some crucial tips that can help you boost your crypto investments in 2022. If you are looking forward to expert guidance that can help you in making better investment decisions to build a solid crypto portfolio, stay with us until the end of this blog.
1. Keep an eye on where Professionals are Investing
The best way to make crypto investment decisions is to keep an eye on the best cryptocurrency to invest according to professionals of the industry. As you might have known already, investing in crypto by fractions is also allowed. So, even if they are investing in expensive cryptos such as Bitcoin, you can buy them in fractions to increase your chances of good returns.
2. Blue Chips are more Stable
Currently, Bitcoin has the largest market cap in the world and is known as one of the most stable cryptocurrencies globally. Even though after April 2021 the market cap of Bitcoin has seen some downfall, it still has the potential to grow in 2022. So, the key is, while making an investment, the prices of currencies should not be your only concern. You should also focus on their performance, market cap, and more. As mentioned before, you can invest by fractions in large cryptocurrencies, so, you can always invest in these coins for the least possible risk in crypto investments.
3. Policies and Regulations
Countries like China have banned crypto investments entirely. And, approximately eight other countries like Bangladesh, Egypt, Morocco, Algeria, Tunisia, Iraq, and more have done the same recently. The reason behind these bans, as shared by countries, is to ensure cryptos do not destabilize the economical system of countries. However, countries such as India are discussing regulations to ban a few private cryptos while regulating exceptional ones. Now, if your plan is to invest in cryptos, you first need to ensure that your local governments discuss these possible restrictions or regulations.
4. Pick Trustworthy Platforms
If you are in the US and want to trade in Bitcoin, platforms such as Cash App are the best pick for you. However, as Cash App is not available outside of the US and the UK, you need to pick the most trustworthy platforms for trading. Some countries are not regulating crypto trading platforms yet. Thus, some platforms can be misleading for you to make investment decisions.
5. Compare Service Fees between platforms
If you decide to invest in Bitcoin, the best cryptocurrency to invest, through a credit card on Cash App, you are supposed to pay a nominal fee. Like that, Coinbase also has fees criteria for exchanging and converting cryptocurrencies. The ideal step is that you first shortlist the most trustworthy crypto trading platforms, and then compare their trading fee for cryptocurrencies you want to invest in. As not all platforms have the same fee, you can save the extra amount by looking for alternatives.
Conclusion
Crypto investments are already growing at an unexpected speed. While some governments are worried to see that, others are planning to use this opportunity. In 2022, we might also see the growth of Proof-of-Stake (PoS). Now that Ethereum is planning to shift on this blockchain technology, crypto experts have gotten attention on a huge level. Thus, coins such as Cardano (ADA) have a chance that we might see another boom in the crypto market. 
Also, with PoS, validation of transactions has become a fairer process. Unlike Proof-of-work (PoW), PoS is not dependent on heavy hardware configurations for heavy computations. That makes it more accessible for crypto enthusiasts who would like to join the transaction validation process and earn rewards. However, some criteria like ownership of the minimum required crypt currency are needed to be fulfilled.
With hopes that you found this blog informative and helpful, we are winding up the discussion now. We will see you with another interesting read soon.
Keep Learning, Keep Investing!