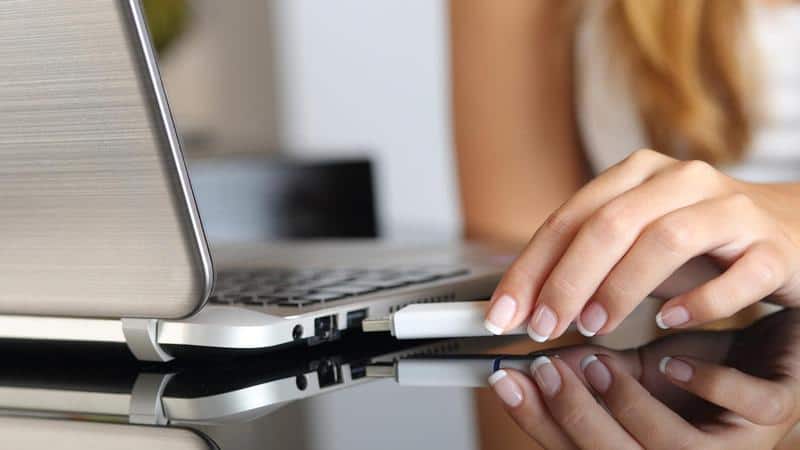 USB, Universal Serial Bus, is an immensely handy, convenient, portable, and much-used technology, allowing us to carry a plethora of information with us every day, which we can easily insert into our computer. Unfortunately, although it does not cause many problems and is easy to set up, it sometimes goes out of order and fails to plug and play, generating a USB drive not showing up indicator. 
There are several reasons behind the USB drive not showing up issue. It could happen because of a dead USB flash drive, outdated software and drivers, an invalid file system, device conflicts, and partition issues. There could be other reasons like problematic hardware, dead system controllers. There is also a chance that the USB ports demand professional help from your device manufacturer or a certified computer expert. 
Though winkling out the actual problem may not be easy for the users, they can get on with working with some possible solutions to fix a dead USB flash drive. We have compiled some possible solutions that can prevent the USB drive from showing up issue for your convenience. These solutions fix an out-of-order USB and provide solutions for problems relating to disk drives, mice, video game controllers, etc.
How To Solve USB Drive Is Not Showing In Files and Folders
We have sorted the solution from easy checks to complicated one. So, let's move on to the preliminary assessment first. 
Preliminary Checks
The first thing to do to sort the USB issue is to check whether the USB drive is on or not. Ideally, the computer should turn on the USB as soon as it is plugged in by flashing lights on the unit, indicating that some activity is happening. Some units lack the automatic factor. One has to manually turn on a dedicated power cable or a physical button so the computer can start monitoring if the USB is plugged in properly. 

There is a possibility that the USB drive not showing up

 

problem might be because of some cracks in the flash drive. So, to check the USB for damages, it is recommended that you should thoroughly examine the USB before plugging it back in for examination. 

Rebooting a computer is one of the oldest, overrated, and probably, the go-to methods to fix any problem related to software glitches. So, to set the USB problem, you should also try switching off the computer. First, take out the USB, turn off the computer and take out the power switch. Wait for one or two minutes before restarting the computer, and plug the USB in back again. Hope it solves the problem. 

Slow computer service can also be a reason for the USB drive not showing up. Many computers are not fast enough to run multiple functions along. They get overwhelmed, ignoring some operations. So, there is a chance that the USB might be overlooked amid the computer's slow service. So, allow the computer to load fully before inserting the USB stick again. 
If your problem persists even after doing the preliminary checks, you should apply the following detailed check to prevent USB drive from showing up error. 
Check the Device Compatibility
Nothing works together if things lack compatibility. The same is true for the USB stick too. If you plug in a USB stick in a computer it has no compatibility with, the computer won't show up any signs that a flash is being inserted. 
Though in Windows computer USB 3 devices connect with USB 2 ports without any problem, in many devices, with the advancement in technology, the USB3 device requires a more compatible and robust port to work. Hence, you should always examine your device's instruction manual or packaging for compatibility information before you attempt to insert the USB again. 
Update the System
In Windows computers, updating the operating system is accompanied by some critical files that support different hardware and devices. It also fixes errors, and it is also perfect for the USB drive not showing up issue. Here's the easy guide.
First of all, open Settings> Update & Security.

Now click Check for Updates. In case of any pending updates, download and restart your computer before you insert the USB stick again. 
Use the Disk Management Tool
Disk Management Tool is responsible for checking if Windows detects the USB stick or now. It also displays the hard disks connected to the computer. Moreover, reviewing information such as partitioning and sizes is also possible. Here's is the easy step to check it. 
First of all, plug in the USB stick and right-click Start > Disk Management. 

Monitor your USB stick under primary or secondary disks. If it doesn't have any partitions, it will come off as Removable. 

It is possible to create a new volume and assign a drive letter upon seeing it in the Disk Management utility. By doing so, you can partition or format the flash drive to make it conveniently detectable by other devices. 

If the USB drive does not show up,

 

there is a chance something is wrong with your driver, hardware, or the driver is dead. 
Plug USB into another Computer
Another easy way to fix a damaged USB error is to plug the USB into a different computer. If the USB starts working on the other computer, it shows that either the USB port may be damaged or the computer has some problem. 
A damaged USB leads to a problem like a failure in detecting USB drives. It also displays the error messages. For it, check if the port is clean, immaculate, and sturdy. If it is loose, it means it is damaged. 
If the USB drive not showing up even after trying another port, laptop, and checking the Disk Management, it means you have a dead flash drive.
Troubleshoot Drivers
You can use the device manager to troubleshoot drivers, mainly when another computer detects a driver problem. For it, follow these steps:
Firstly, right-click Start>Device Manager.

Expand Disk drives and wait for a yellow exclamation point besides the listed devices. More than one mark is an indication of a driver issue. 

Now, right-click on the damaged device and select Properties. You can look for the solution to the error up on the internet. 
Final Words:
We hope that these methods help you fix USB drive not showing up problem. However, replacing your USB stick is your last resort if the problem persists after using all these methods. Good luck.