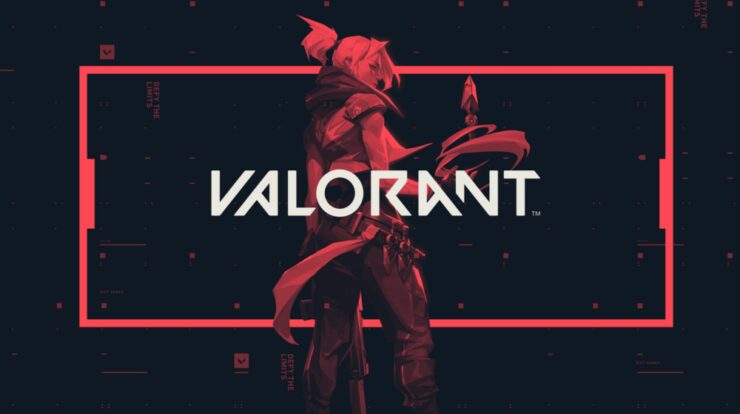 Valorant Tracker 2022: Valorant, one of the most popular competitive first-person shooters, was created and published by Riot Games. The Valorant was inspired by the Counter-Strike Global Offensive game and includes gameplay concepts like purchase menus, spray patterns, and shooting inaccuracy when moving. However, in today's internet age, just a few websites give genuine information regarding Valorant players' in-game statistics. Therefore, we've chosen the best Valorant stats trackers to help you regularly track your progress. These Valorant stat trackers offer thorough statistics and extensive data.
6+ Best Valorant Stat Tracker Of 2022
Valorant relies heavily on skill. As a result, poor mechanics will prevent you from rising in level. However, a measurable representation of your performance shows you where you are on the rating ladder, allowing you to improve. And you can't just depend on your judgment since you're probably prejudiced regarding your performance. Regrettably, Valorant does not offer an integrated statistics page where you may view all of your statistics in one spot. That's one of the few things missing from the game. This is where stat trackers come in. You may track your Valorant performance statistically with Valorant stats trackers. They collect all of your stats into a nice website so you can see where and where you need to improve in the game.
Valorant Tracker 2022 List
So, if you want to take Valorant seriously and ascend to the top, you'll require Valorant stats trackers. Here are a few of the best.
According to the majority of the Valorant community, Blitz.gg is one of the best stat trackers on the market for Valorant. It has been meticulously constructed to make that a novice. Valorant player has access to all of the relevant stats. You must first download the Blitz.gg app to utilize the service. It must also be active while you are playing Valorant. You will find many of Blitz's capabilities to be quite handy. Blitz's database contains stats for maps, agents, and weapons. They display the top agents across all levels, their victory rates on certain maps, the best team configurations, and more.
In addition to global stats, Blitz displays your prior match history, shot accuracy %, and how well you've been performing in the previous match. Of course, we've all had those times when we pause to analyze what went wrong during a game. As a result, Blitz also gives post-game analytical data to assist you in analyzing your blunders, which may help you pinpoint the problem in your game.
Tracker.gg's stat tracker is fantastic. One of the Valorant Tracker's distinguishing characteristics is the availability of public guides. You may also publish guides to Tracker.gg if you find a sick peak place, a peculiar Viper lineup, or the best shock dart bounce of your life. It will teach other players a trick or two while also providing you with a one-of-a-kind reward for your profile. Because of this, Tracker.gg is unique. There is an app for tracking stats while on the go. And you won't find this on most Valorant stat trackers. The Tracker.gg app is excellent for learning more about Valorant while on the road. Tracker.gg has all of the specific stats you need. It is a robust tool that gives all of the necessary information. The report outlines your strengths and shortcomings, so you can see what you're doing well and where you might improve.
With Valking, you can view your profile whenever you want. It also offers global statistics like Ranked Distribution, Agent Winrates, Tier-Lists, and individual Agent Attackers/Defender Winrates. These statistics are refreshed every few hours. As a result, you should verify it after a patch that includes buffs and nerfs.
Overwolf is a well-known company in the world of competitive multiplayer games. Valorant consumers have downloaded the app from their website over one million times. Overwolf has the advantage of integrating Tracker.gg. As a result, you get the best of both worlds. Overwolf also incorporates a large range of community guidelines. This allows you to explore what other players worldwide are discovering regarding secret tips and tactics. Overwolf also offers a useful function that allows you to calculate your odds of winning in real-time. However, in terms of usefulness, it is fairly restricted. Nonetheless, it is fairly valuable on its own.
The Riot Valorant API lets players track their game statistics using ValoPerf to track their skill growth. As a result, Valorant players may keep track of their progress with them. Nowadays, most websites only provide players with real statistics; thus, this is extremely crucial.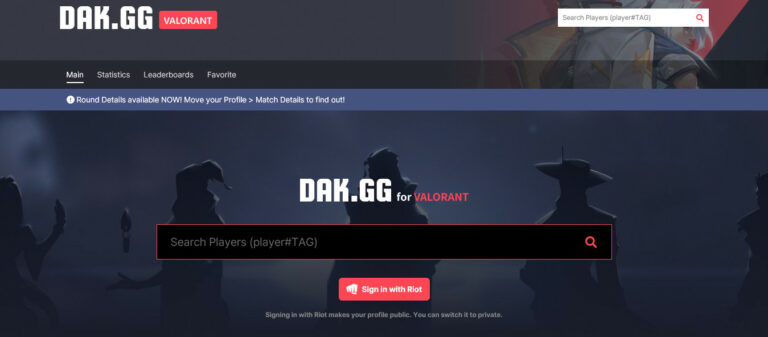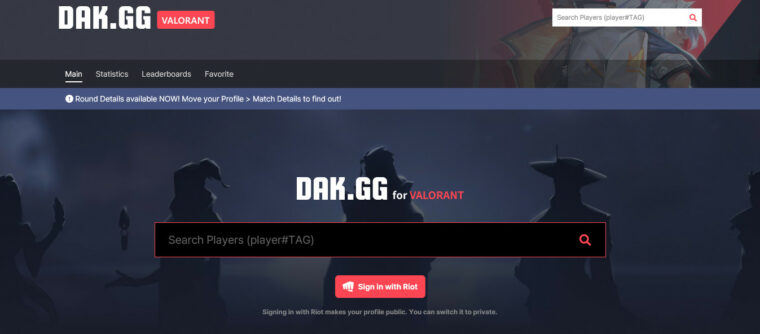 Dak.gg's stat tracker is a useful tool. The app, however, does not have the same functionality as Blitz and Tracker. However, the tool still gives you a fair idea of how well you've been performing recently and your win rate, average damage, average kills, and other helpful statistics. Unfortunately, it doesn't include a section on strengths and shortcomings. The website offers a variety of worldwide statistics, including agent pick rate, victory rate, first blood percentage, and KDA %. The agent comps are a Dak feature that we enjoyed. Analytical data on the most effective agent compositions in a specific patch are also supplied. The data is updated daily. As a result, you'll be able to see the most recent meta selections here on the same day.
ValorStat.xyz places a high value on the role of those different playstyles. It may make you make the best of your abilities to win matches. The fundamental information you receive comprises your performance on various maps, your weaponry, and your squad's composition. It also advises you on what you should pay attention to throughout gameplay. Utilizing an innovative algorithm, ValorantStats.xyz can give you insights after each match you play. So, utilizing this analysis, you'll be able to observe how well you performed compared to past games and what went good and wrong.
Conclusion: Valorant Tracker
Many apps that provide Valorant stat tracking services are often underwhelming since it is difficult for them to leverage Riot's API. In addition, most third-party apps currently have access to only the latest 20 matches. As a result, these apps are most effective when used seldom. You can also get banned if you utilize third-party apps like Valorant trackers. Riot's anti-cheat software, Vanguard, dislikes it when other apps interfere with the game. Riot's regulations, however, do not apply to most of the Valorant stat trackers included on this page. Using them will not result in a ban.