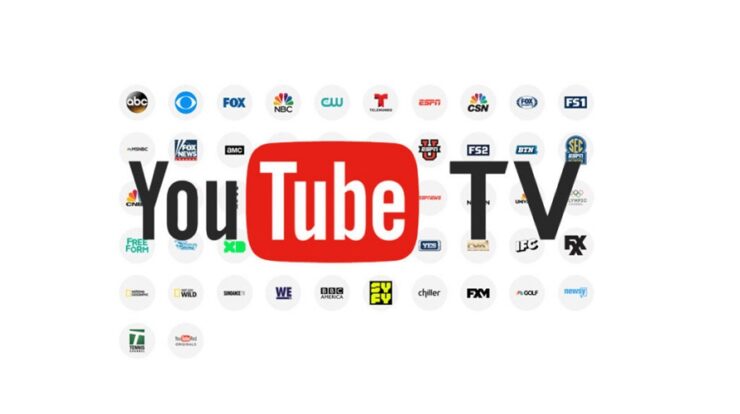 When cutting the cord and ditching cable TV, many services consider YouTube TV. It's a popular choice among the finest cable TV alternatives because of its large roster, unlimited DVR limits (which isn't that uncommon these days), and simplified interface. YouTube TV allows you to cancel your pricey cable contract while streaming live sports, news, and entertainment. Those wishing to replace cable should be satisfied with the standard selection of YouTube TV channels. It performs admirably when comparing Hulu Live to YouTube TV and other competitors. To clarify, YouTube TV does not broadcast YouTube videos to TVs. That is the responsibility of the free YouTube app.
On the other hand, YouTube TV provides live TV, video-on-demand, and a cloud-based DVR. So, which channels can you watch, which devices are compatible with YouTube TV, and how does it compare to other cable-replacement services? We've put up a comprehensive guide to YouTube TV, including how its programming and pricing compare and what makes it unique.
What Exactly Is YouTube TV?
The YouTube TV is a live TV service that takes advantage of YouTube's simple and user-friendly interface. While it is not the cheapest choice, it is one of our favorites. In our testing, we rated YouTube TV highly to choose which services we wished to utilize. In addition, we're comparing it to Sling TV to determine which buffers the least. It comprises local broadcast channels, basic cable networks, and original online programs from YouTube Red and is available on smart TVs, streaming boxes, laptops, and mobile devices. In addition, YouTube TV now has better interaction with Android TV, so the content you watch on the app is displayed in the Channels row on the home screen. Because Google owns both YouTube and Android TV, this new connection feels long overdue.
How Much Does YouTube TV Cost?
YouTube TV is generally $65 per month. This is comparable to Hulu with Live TV, which has fewer channels than YouTube TV (though Hulu has its exclusive original shows). However, a $19.99 monthly premium includes Dolby Digital support, 4K, offline downloads, and unlimited simultaneous streams. However, even the price increases for YouTube TV and Hulu Live TV are far from where cable costs are now. They are frequently scheduled to coincide with content additions. For example, when YouTube TV received Turner channels in 2018, the price increased by $5, while the addition of local channels and Discovery channels in 2019 resulted in a $10 price increase.
Could we see a lower-cost tier in the future? Well, According to a YouTube.com blog post, YouTube TV might provide more options (similar to the customizable Sling TV), as the business states, "We are planning to develop more flexible models for YouTube TV consumers." You can use YouTube TV for seven days before being charged. You may also cancel at any time because there is no contract for the service. If you pay for premium features, you may customize YouTube TV. For example, adding Showtime costs $11 per month, while Starz costs $9 per month. NBA League Pass and MLB TV are optional sports add-ons that are somewhat more expensive.
What Do You Get With YouTube TV Channels?
Based on your location, the YouTube TV channels list contains more than 85 live TV channels and content from the YouTube Originals channel. Your options may vary depending on your location since New Yorkers have access to a directory of 59 networks, including local network affiliates. At the end of September 2021, YouTube TV was on the verge of losing all NBCUniversal channels (14+ networks including NBC, USA, and others). Still, the two were able to reach an agreement (after the original deadline was extended). When YouTube TV and Disney failed to renegotiate a new contract, Disney-owned networks such as ABC, ESPN, Freeform, and FX exited on December 18. Those channels came back on December 19.
YouTube TV used to have a significant gap — ViacomCBS channels. Fortunately, that has changed with the launch of eight ViacomCBS channels last year (BET, Comedy Central, MTV, CMT, Nickelodeon, Paramount Network, TV Land, and VH1). MTV2, TeenNick, and NickToons were also added in March 2021. AMC, Bravo, FX, and the USA are among the most popular channels on YouTube TV. It also provides a variety of 24-hour news networks, such as BBC World News, CNBC, Fox News, and MSNBC. CNN, TNT, Cartoon Network, truTV, Adult Swim, and Turner Classic Movies are among the most recent channels added to YouTube TV. Along with the April 2019 price increase for YouTube TV, the streaming service added ten more channels, including Discovery Channel, Investigation Discovery, Animal Planet, HGTV, Food Network, TLC, Travel Channel, and MotorTrend. In addition, Oprah Winfrey's OWN network will be launched later this year.
The Baseball fans will be able to add MLB.TV for games played outside their home market, but only for $29.99 per month or $129.99 for the whole season. Yes, YouTube TV will not provide a single-team bundle for $109 each season. To view what networks are accessible in your region, you must pretend to sign up. Before you submit your credit card information, the site will show the channels available in your area. Here's the complete list of YouTube TV channels, before considering extra options and translation, which has been updated to re-add the Disney-owned channels that vanished when YouTube TV and Disney failed to extend their contract on time.
ABC

FOX

NBC

ACCN

AMC

Adult Swim

Animal Planet

CBS Sports

CMT

CNBC

CNBC World

CNN

BBC

BBC World News

BET

BTN

Bravo

Cheddar Big News

Cheddar Business

Cheddar News

Comedy Central

Cozi TV

Discovery

Disney

Disney XD

E!

ESPN

ESPN2

ESPNews

FOX Business

FOX News Channel

FS1

FS2

Golf Channel

HGTV

HLN

IFC

Investigation Discovery

LAFC

Local Now

MLB Game of the week

MLB Network

MSNBC

Motortrend

MTV

MyNetworkTV

Food Network

Fox Sports

Freeform

FX

FXM

FXX

NBA TV

NECN

NESN

NFL Network

NatGeo Wild

National Geographic

Newsy

Nickelodeon

Paramount Network

NBC Universo

NBCSN

Olympics Channel

Orlando City

Oxygen

POP

Sounders FC

StartTV

SundanceTV

SyFy

TBS

SEC ESPN Network

SNY

Smithsonian Channel

TCM

TLC

TNT

TYT

Tastemade

Telemundo

The CW

Travel Channel

TruTV

TV Land

USA

Universal Kids

VH1

WE TV

YouTube Originals
YouTube TV In 4K Is Now Available
YouTube TV has introduced numerous 4K streams for NBC, the Olympic Channel, and the Golf Channel, just in time for anyone wishing to watch the Tokyo Olympics online. This costs an additional $19.99 per month; however, YouTube TV will reduce the first year's payments to $9.99 per month.
YouTube TV Accounts And Concurrent Feeds
Each YouTube TV subscription includes up to six individual user identities, allowing viewers to build their profiles for personalized recommendations and private DVR libraries. In addition, up to three accounts can watch content at the same time.
Where Can I Find YouTube TV?
While it took some time, YouTube TV is now accessible in every TV market in the United States. According to a tweet from YouTube TV, this expansion was finished with Glendive, Montana.
YouTube TV Devices And App
YouTube TV is available on Android TV-enabled smart TVs and devices from Hisense, LG, Samsung, Sharp, Sony, and Vizio. It's also available on Chromecast and the PS5, PS4, PS4 Pro, and Xbox One consoles. The YouTube TV app is available for Android, iOS, laptops, desktops, and Amazon's Fire TV devices. Furthermore, the YouTube TV iPhone app is set to overtake YouTube's app. YouTube TV apps are also available on Apple TV boxes, Roku TVs, and other Roku devices such as the Express, Ultra, and Stick.
Right now, the main news isn't favorable for Roku. Not only did a Roku upgrade disrupt YouTube TV, but an inter-company feud might make matters even worse. Remember how the YouTube TV app isn't available in the Roku Channel Store? The YouTube Roku app may follow. However, the contract expires on December 9, so the clock is ticking (the apps will stay on devices that have already downloaded it).
Is It Possible To Obtain YouTube TV On My Smart TV?
A YouTube TV app may be downloaded to TVs using the Android TV operating system. YouTube TV will be available for certain LG, Samsung, Vizio, Sharp, Hisense, and Sony smart TVs from 2014 and 2015. Click here for a complete list of compatible devices.
Is It Possible To Watch Live TV On YouTube TV? What About Regional Channels?
Yes. The primary role of YouTube TV is to provide live streams of cable TV channels. Well, In New York City, for example, YouTube TV provides local networks (ABC 7, CBS 2, FOX 5, and NBC 4) but not PBS. The Home page on YouTube TV displays live TV options and top recommendations depending on your preferences. Click on the Live tab to discover what's now broadcasting and what's coming up soon. Hovering your cursor over a show or event displays a preview of the content.
What Sports Are Available On YouTube TV?
YouTube TV features four ESPN channels, The Big Ten Network, CBS Sports, The Tennis Channel, the SEC Network, NBC Sports, NESN, and the Olympic channel. It has just added the NFL Network to its portfolio on September 3, ahead of the 2020 NFL season. YouTube TV just unveiled its new Sports Plus add-on bundle. The NFL RedZone, Fox College Sports, GOLTV, Fox Soccer Plus, MAVTV, TVG for horse racing, and the Stadium network are all included for $10.99 a month. As previously stated, FOX Regional Sports Networks and the YES Network are departing YouTube TV due to a contract disagreement. According to rumors, YouTube TV's Sports Plus add-on will include the beIN Sports networks. According to The Streamable, users see these channels appear but cannot watch them. It's perplexing, but it might signify things to come.
YouTube TV DVR
One of YouTube TV's most notable features is the ability to store programming in its DVR library. To record a show, click the "+" button. If the show is currently airing, YouTube TV will begin recording; otherwise, it will save the show for later viewing. This was formerly one of YouTube TV's most distinctive features. However, Hulu with Live TV exacted this functionality. Both services save your recordings for nine months before deleting them. After 90 days, DirecTV Stream deletes recordings. Even better, there is no storage space limit, so you can record as much programming as you like. The only restriction is that each program gets removed after nine months.
Free YouTube TV Trial
Well, when you sign up for YouTube TV, you receive a free 7 day trial if your Google account has never been used for the service previously.
What Is The Difference Between YouTube TV, Sling TV, And Other Cable Alternative Services?
YouTube TV's user interface is one of the best available, but its limitless DVR limit isn't as distinctive as it once was. It's just Sling that can't compete with that metric. While we appreciate YouTube TV's expanding channel lineup, its cost may now be a core area for many. YouTubeTV's new monthly fee of $65 places it directly below Hulu With Live TV ($70) and Fubo TV ($70). Hulu offers Disney Plus and ESPN Plus, while fuboTV offers a slew of foreign sports channels that no one else does. Sling TV offers more than 30 channels for $35 a month and is significantly less expensive.