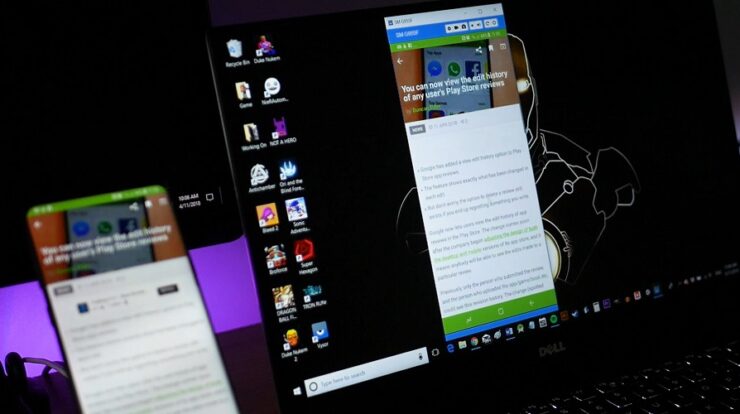 Android, developed by Google, is one of the most commonly used and popular operating systems, designed primarily for portable devices such as smartphones and tablets. It offers a variety of flexibility and features, especially when it comes to building, downloading, and installing apps. But have you considered Android OS for PC? Android OS can also be downloaded on Windows or any other platform. Yes, you read that correctly. Many emulator apps are accessible online, allowing you to run the Android OS on a PC. After installing such an app, you'll easily run Android apps on your Windows PC or laptop.
Top Android OS For PC To Try
Are you searching for the best Android OS for a PC? We have discussed the best Android OS for PCs in this post, allowing you to experience an Android-like environment on Windows. So let's get this party started.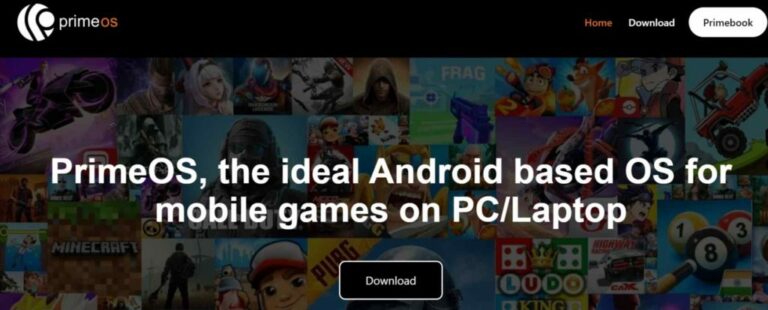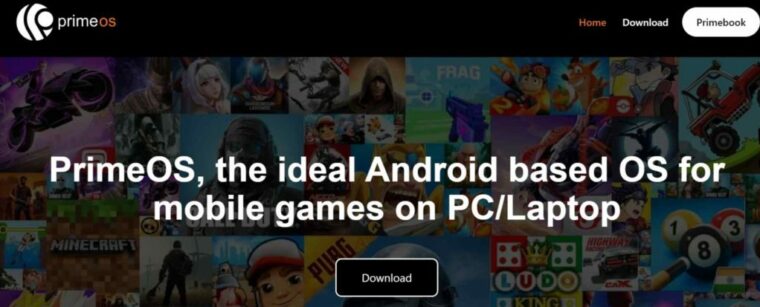 PrimeOS is considered one of the best Android OS for PC apps since it emulates the Android experience on your desktop. The PrimeOS emulator app allows you to run Android games and apps in a specialized environment.
Features: 
Offers a complete desktop experience.

Windows and macOS are both supported.

A user interface that is both comfortable and aesthetically pleasing.

Keymapping capability is included to allow you to personalize game controls.

Extremely rapid performance.

Using the alt+tab key combination, you may quickly switch between numerous tabs.

Integrated file manager.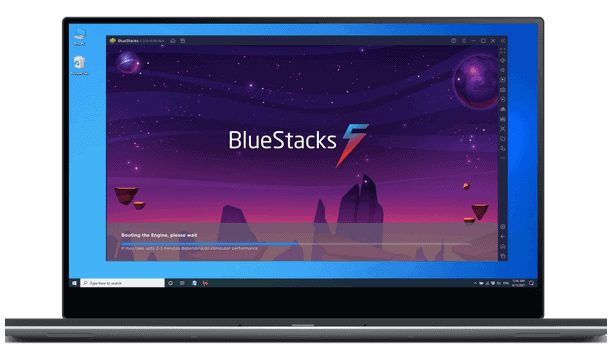 Bluestacks provides an easy-to-use platform for running Android apps on any desktop computer. It may be the ideal place to emulate Android OS on your PC or laptop, from playing games to running Android-based apps.
Features: 
One of the lightest and quickest Android emulators.

Preset game controls are included.

Built-in controls that are personalized.

It allows you to play games on many displays at the same time.

Optimizes PC utilization when running heavy apps.

Includes a real-time translation feature so you may play games in your native language.

The high frame rate for a more fluid gameplay experience.

Offers a wide variety of HD-quality games.

Making a video recording.

Take screenshots.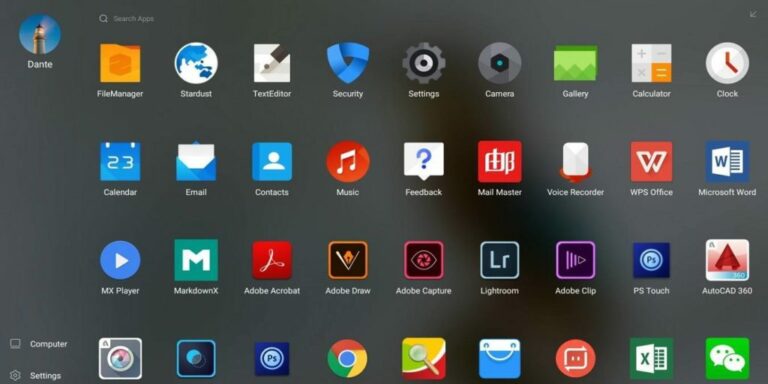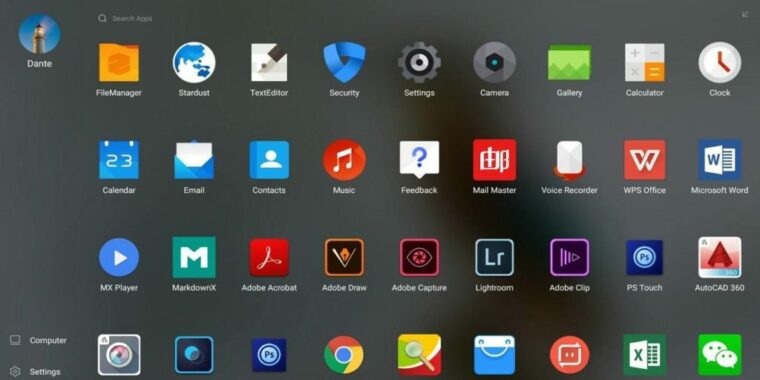 Are you searching for the best Android OS for PCs? Phoenix OS is an excellent choice for an immersive gaming experience on a large screen. Phoenix OS provides an excellent platform for running Android apps and games on your desktop screen for an immersive experience!
Features: 
Multiple windows are supported.

The x64 architecture is supported.

It comes with crucial mapping functionalities.

Notification center where you can control, see and manage all of your alerts in one location.

To move between apps, use the one-key switch feature.

The app clones feature allows you to make several copies of the same app.

Search for everything.

File Manager.

Ethernet and LAN connectivity.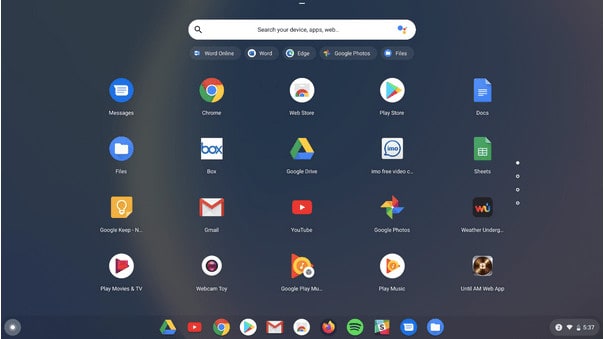 Looking for a quick fix to enjoy a comparable Android environment on your PC or laptop? You may download and install a copy of Chrome OS on your Chromebook to run Android apps and games. It is the simplest and least expensive approach to emulate an Android OS environment on your PC.
Features: 
Windows, macOS, and Linux operating systems are all supported.

It is simple to set up and use.

Safe and secure.

Personalized search engine.

It has a "Status Tray" feature with the battery level, WiFi connectivity, and other vital information.

A specialized launcher for quickly launching apps and games.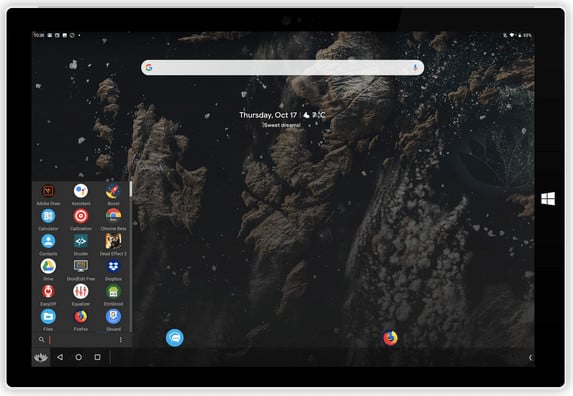 Bliss x86 is next on our list of the best Android PC OS. It is another open source Android OS app that is not only secure but also has a plethora of sophisticated features. Bliss OS is available in three separate versions for desktop, tablet, and stock, which you can select based on your needs.
Features: 
On many levels, optimizations, upgrades, and modifications are offered.

Chromebook, Windows, macOS, and Linux are all supported.

ARM and x86 architectures are supported.

Gamepad setups are included.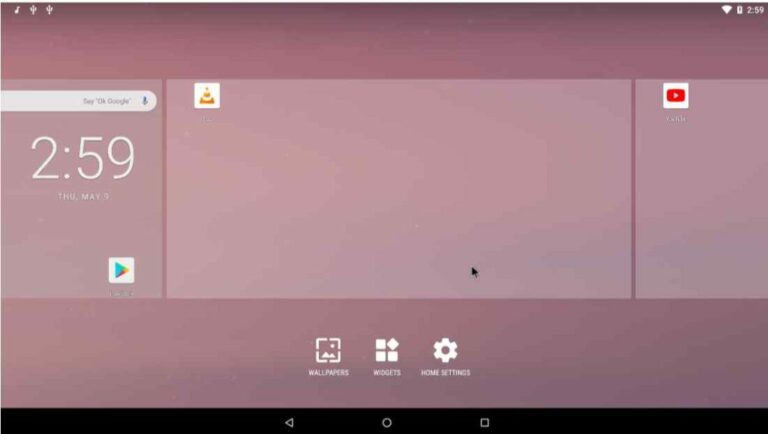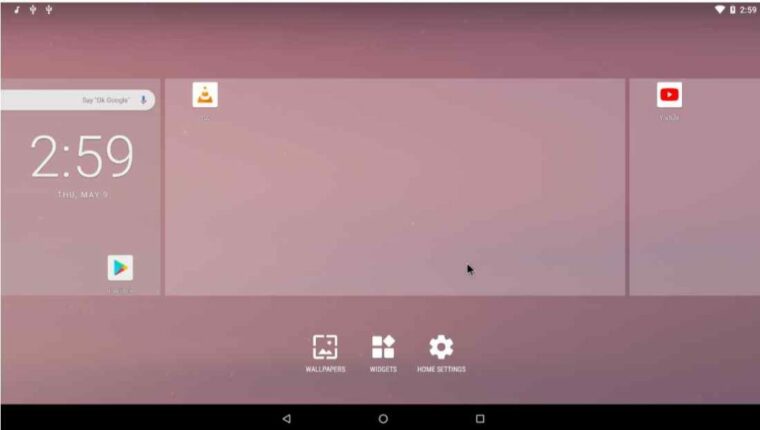 Android x86 is a free, open source app distributed under the Apache Public License 2.0. It is a lightweight emulator app that allows you to experience an Android-like environment on a desktop or PC.
Features: 
Bluetooth and WiFi connectivity are provided.

Lineage OS is used.

Many contributors and developers are actively working on it.

Controls for multitasking are easy.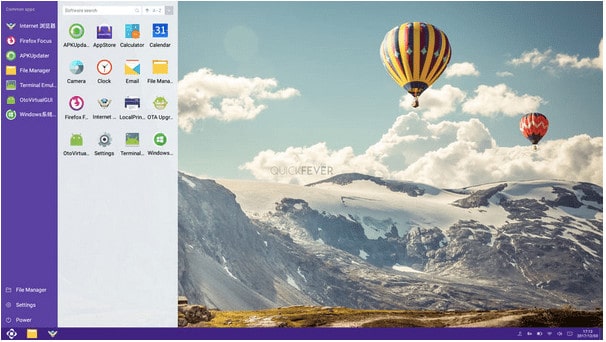 Openthos is a free and open source Android OS for PCs. Here are some of the primary features of this useful Android OS app that can be used on any system.
Features: 
Security enhancements based on Chinese algorithms.

Native GUI that is lightweight.

Low latency and a frame rate of 60 frames per second.

Disk encryption and biometrics are built in.

Multi-window, File Manager, and Task Manager are all included.

Windows, Mac, and Linux are all supported.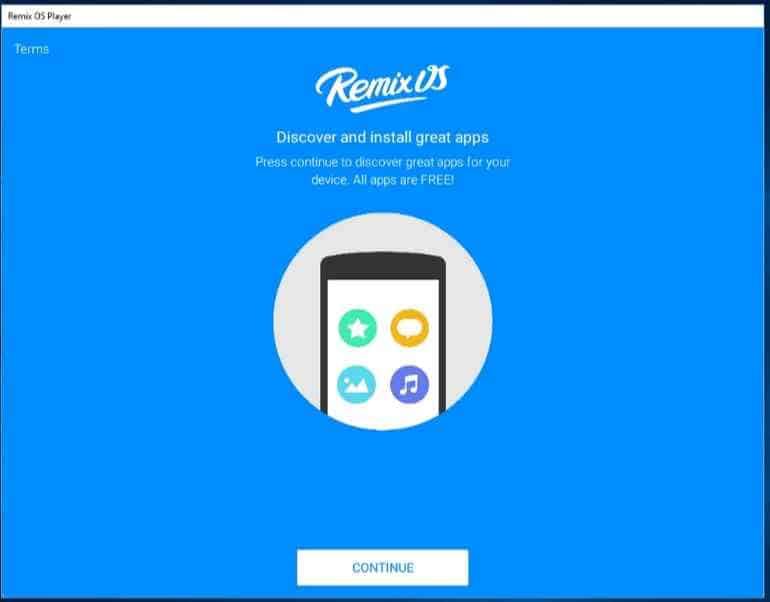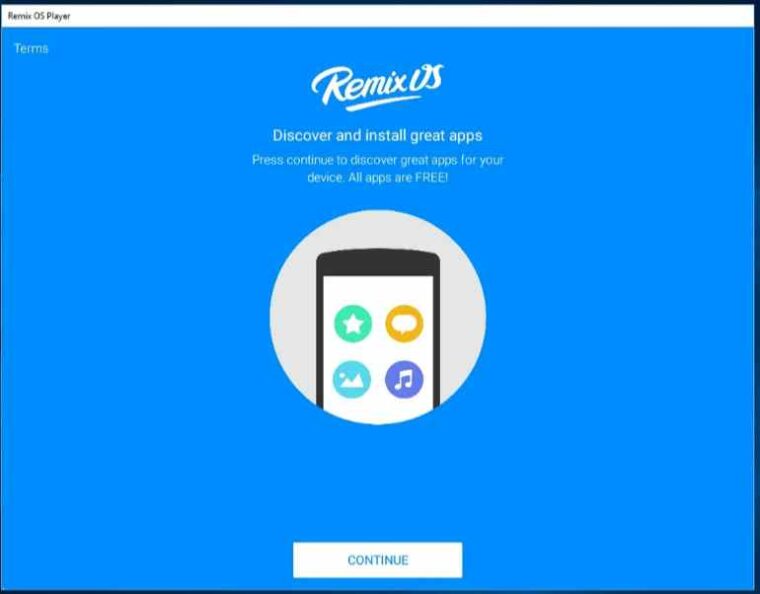 Remix OS is a full-featured Android OS that allows you to run practically any Android app on a PC or desktop. It has a comparable Taskbar and right-click capability to Windows, which makes switching between apps quicker, and so offers a great combination of Android and Windows OS in a single place.
Features: 
An appealing and simple user interface.

The installation process is quick.

Hardware requirements are minimal.

Compatible with 32-bit and 64-bit operating systems.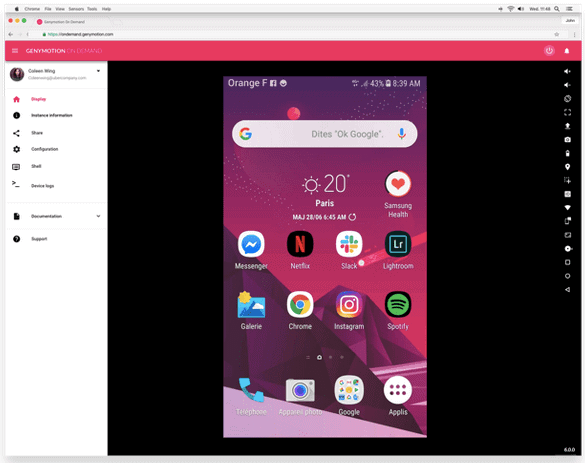 Genymotion Android emulator blends in well with any environment. It comes in four flavors: free, on-demand, premium, and cloud. So when you want to test out Android apps, this is a nice example of an Android operating system for PCs.
Features: 
Optimized PC performance requires less RAM.

Security is the best in class.

SDKs and APIs are easy to integrate and use.

Instant access to an infinite number of virtual devices.

Easy to set up.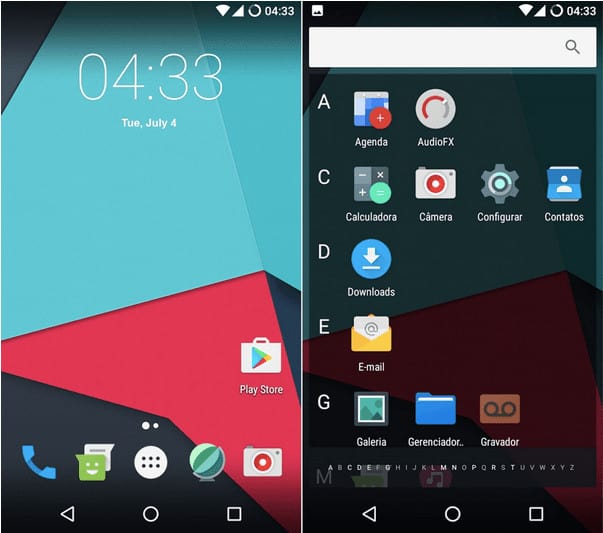 Lineage OS is an upgraded open source Android OS platform based on the Android mobile platform and may be used for installing Android apps, playing games, and other customizing preferences.
Features: 
A lock screen is included for further security.

It has a one-of-a-kind "Privacy Guard" feature that allows you to regulate app permissions.

Adjust the brightness, rearrange the icons, and add themes to personalize the interface.

Updates are issued regularly.
FAQs:
Is There An Android OS For PC?
On the web, you may get various Android OS for PC. We've compiled a list of the best Android OS for PCs that you can use to run Android apps and games on any platform.
Which Android OS Is The Best For PC?
Bluestacks is a dependable, secure Android emulator app for PC that can assist you. In addition, it has many features you can use to maximize your experience while running Android apps on Windows, macOS, or any other operating system.
How To Download Android x86 On My PC?
To install the Android x86 app on your PC, go to this URL and run the ISO file from a mirror site. Create a bootable USB disk after installing the file. Select "Install Android x86 to hard disk" from the list. Choose the disk partition; you may install Android x86 on an existing partition or an external disk. Select the "Do not reformat" option to avoid losing important files. To finish the installation, follow the on-screen directions.
How To Install Android Software On My Laptop?
The safest and most effective approach to installing Android software on a laptop or PC is to use an Android emulator app. Then, install any of the Android mentioned above OS apps for PC and enjoy an Android-like appearance and feel on any OS with this simple platform.
Wrapping Up:
Well, here are the best Android OS for PC testing and creating Android apps, playing games on a big screen, or simply enjoying an Android-like environment on Windows, Mac, Chromebook, or Linux OS. Which Android OS app do you often use to replicate Android OS on your PC? Please leave your opinions in the comments section!