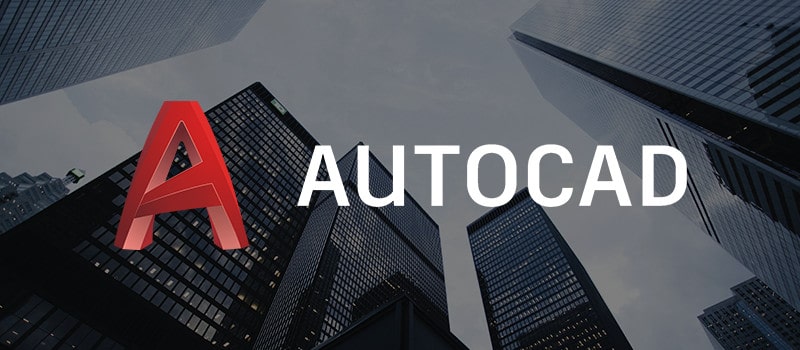 AutoCAD Alternatives: With the advancement in technology, now people have started relying on technological means to design their project buildings or any building for domestic purposes. Therefore, to cater to people's needs, different software is formed, and amongst many, one of the famous software is AutoCAD, a 3D computer-assisted design software by the renowned Autodesk.  It is mainly used for manufacturing planning, product designing, building designing, civil engineering, and construction. Besides making 3D models, AutoCAD is also used for drafting, documenting, and 2D drawings. 
Its features as 2D drawing, annotation features, and drafting let users customize texts, add dimension styles, tie in data from Microsoft Excel tables and spreadsheets to the pictures. Also, it is used in dynamic blocks.  Besides 3D modeling and drawing, users can also apply lighting and add materials to the models to produce authentic renditions as well as appearances. In addition to that, the edges, shading, and lighting can also be controlled for the models in AutoCAD. 
The app is also great in terms of allowing users to evaluate the interior of their 3D creations. AutoCAD lets them take data from PDF files to coordinate with teammates as the drawing and models are being reviewed.  So, As far as the interface is concerned, it can be customized to make the process of model editing better. It can also assist in organizing the AutoCAD tools for convenient access. 
Features of 2D Drafting, Drawing, Annotation
Following are the features of 2D Drafting, Drawing, Annotation. 
Text settings: 

It offers a relatively better text setting option by creating single or multiline text as a single text object. You can also format the text, columns, and boundaries. 

Dimensions: 

AutoCAD creates the dimensions automatically. All you have to do is to pass the cursor over the chosen object to get a preview before you actually start creating it. 

Leaders: 

It is capable of creating leaders with a great range of content, including text or blocks. It can conveniently format the leader lines and also define styles. 

Centerlines and center marks: 

It has the ability to create and edit centerlines and center marks that move on their own when the associated objects are moved. 

Tables: 

It can easily create tables with data and symbols in rows and columns, use formulas, and apply links to a Microsoft Excel Spreadsheet. 

Revision clouds: 

It can also draw revision clouds and the recent changes in a drawing to identify the updates at once. 

Views: 

The best part is AutoCAD saves views by name to conveniently return to a particular view for immediate reference or for applying to layout viewports. 

Layouts: 

It helps specify the size of the drawing sheet, add a title block, and display multiple views of the model. 

Fields: 

AutoCAD uses the text object to show that the texts have the capacity to be updated automatically, given that the field value constantly fluctuates. 

Data linking: 

AutoCAD is capable of creating live data links between a Microsoft Excel spreadsheet and a table in the drawing. 

Data extraction: 

Data includes objects, blocks, attributes, and drawing information. 

Dynamic blocks: 

The dynamic blocks certainly add flexibility and intelligence to the block references. It can also change the shape, size, and configuration. 

Arrays: 

It has a list of arrays in creating and modifying objects in a circular and rectangular pattern and along a path. 

Parametric constraints: 

You can always apply the parametric constraints by applying geometric and dimensional rules to maintain relationships between drawing geometry. 
Features of 3D modeling and visualization
Following are the features of 3D modeling and visualization. 
Solid, surface, and mesh modeling: 

It is capable of making realistic 3D models of the design with the help of a combination of solid, surface, and mesh modeling tools.

3D navigation (orbit, ViewCube, wheel): 

It also makes use of 3D viewing and navigator tools to orbit, swivel, and fly around a 3D model with the aim to display the design. 

Visual styles: 

AutoCAD applies aesthetically pleasing visual designs with the sole aim to control the display of edges, lighting, and, most importantly, shading of the 3D models. 

Section planes: 

The best feature so far is to create section plans for showcasing cross-sectional views with the help of solids, meshes, regions, and surfaces. 

Rendering: 

It always applies lighting material to render the 3D models a life-like appearance and assist in communicating the designs. 

Cloud rendering: 

It has this amazing feature of Cloud rendering that enables 3D models to be displayed online without consuming processing power or disk space on the computer. 

Point clouds: 

If the users wish to start using AutoCAD as a starting point of the device, they can do it by attaching point cloud filters acquired by 3D laser scanners or any other technology.

Model documentation: 

The app can easily come up with 2D drawings that include base, projected, section, and detail vide Generate 2D drawing, which includes base, section. And details view straight from the 3D models. 
Collaboration:
PDF files: 

AutoCAD can easily share and reuse the data straight from PDF files with the help of importing, exporting, and attaching them as underlays. 

DGN Files: 

Users can also share and reuse data from DGN files by following the same process of importing, exporting, and attaching them as underlays. 

DWG compare: 

With DWG compare, the users are capable of comparing two versions without the need of leaving the current window

Sheet sets: 

AutoCAD displays, views, accesses, manages, and plots various kinds of drawings in the form of sheet sets. 

Geographic location and online maps: 

The best part about AutoCAD is how it inculcates the geographical location information into a drawing and later how it displays a map in the drawing from an online map service. 

Installation and customization

Simplified installer: 

It is a simplified installer, and, therefore, it is possible to lessen the number of time users spends setting up AutoCAD with relatively faster and customizable installation. 

Start tab: 

The Start tab feature is one of the most convenient features that enable users to easily access files and other useful content straight from the home screen. 

Trusted DWG technology: 

We often forget to save the files, causing much inconvenience for us in the future. Therefore, the Trusted DWG™ technology in AutoCAD makes users aware of the possible incompatibility when a file was not last saved by Autodesk software.

CAD standards checker:

In agility, we often forget to rectify minor mistakes in layers, line types, text typos, and dimensions, so to take care of it, CAD standards checker comes to the fore that defines and monitors CAD standards for maintaining consistent styles layers, text, and dimensions. 
Pros:
Saves Time: 

Previously, when technology was not that advanced, and people had no access to it, architects would draw the building plans manually, which consumed a lot of time. However, now, with AutoCAD, it is possible to instantly draw all the designs with it. 

User-friendly: 

AutoCAD is easier to the user, and it has a user-friendly interface that can grapple with the techniques in a short span of time. 

You can work in 3D space: 

AutoCAD lets users create images in 3D that is much faster and more convenient than drawing it manually. 

Industrial Usage: 

AutoCAD can be used by professional architecture, electromechanics, civil industry, electronics, and even chemistry. 

Work Conversion: 

With AutoCAD, it is convenient for users to switch the file format into other files like PDF for easily sharing it with people. 

Specific: 

Architects can use AutoCAD to generate geometric dimensions, mechanical symbols, wild symbols, and surface texture symbols. 

Professional Designs: 

AutoCAD has a plethora of designs in stock. Furthermore, it lets users reuse the same designs as well as modify them. 

Specification: 

If artists have any doubts about the design specifications, they can review the designs at the early stages to check the preciseness. 

Precise Measurement: 

AutoCAD offers accurate measurement. There is no room for error, Also there is always room for improvement. 

Easy Documentation: 

AutoCAD offers convenience by offering users to print the documents so that multiple users can receive them.
Cons:
Pricey: 

Owing to the hardware and software costs and the training, the AutoCAD is quite expensive and not in the price range of common users. 

Complicated

: AutoCAD has specified applications, but it has many functions. So, these functions take a lot of time to grapple with all the functions on the users' part. 

Requires high-end computers

: One has to have a high-quality computer to be able to run the software, which is already quite expensive. This feature makes it tackier to use it. 

Limited

: AutoCAD does not offer its services to rectify mistakes like overlapping lines. It also does not let users customize designs from volumetric models.

 

Moreover, the CAD program forces other programs to export to its format. Thereby causing designs to lose their colors.
Best AutoCAD Alternatives Free For 2022
AutoCAD is an amazing software; however, many would like to find better alternatives to AutoCAD due to its limitations. So, for their convenience, we have also compiled a list of desirable AutoCAD alternatives.  Let's discuss them. 
1: FreeCAD
FreeCAD is yet another renowned name on the list of software similar to AutoCAD. As the name suggests, FreeCAD is free and open-source software. The software was developed with the QT, which is one of the robust platform apps. It offers a plethora of free improved designs. The software has the privilege of having different 2D illustrations consisting on it.  FreeCAD has a relatively faster, attractive, and functional GUI that allows users to accept everything. In addition to that, the software can be used with a running system like Windows and Mac OS, and it can easily check out DWG files with both the system. 
FreeCAD is pretty much like AutoCAD as far as the principles and tools are concerned. It offers additional pros like it enables users to recreate the source code, transform and erase data upon users' requirement. Of all the features, the best is the constant change in software application, which is improving every day.  In short, it is quite easy to use, and it renders the best outcomes at work. All these features of FreeCAD make it one of the best AutoCAD alternatives. 
2: Sketchup
Next up on the list of best AutoCAD alternatives is Sketchup. This alternative is quite easier to use and offers many conveniences to its users, as they do not have to spend hours comprehending the system.  The app is ideal for those who have just gotten to carrying out initial styles. Therefore, for the same reasons, Sketchup is more ideal for industries than architecture, structure, and designing of video games. 
Moreover, it allows users to create and burnish ideas. It also offers free variation in case the users are thinking of working with OBJ, DWG, XSI, DXF, and other kinds of data.  In addition to that, Sketchup also provides a chance to let HD animation and PDF be exported and integrated with add-ons from the 3rd parties. 
3: DraftSight
DraftSight is the first option to top the list of best AutoCAD alternatives. It is useful for private as well as official use. It offers 2D drawings that are almost similar to AutoCAD. The alternative is well equipped with all kinds of functional tools that fulfill the requirement of the users. DraftSight is also good for beginners and for the newbies who have just enrolled in the modeling world. The cherry on top: it has a user-friendly interface and is easy to handle for sure. Additionally, DraftSight makes precise changes in the line associated with the layer design elements. 
Recently, DraftSight has been introduced for several running systems, including Windows, the beta variation of Windows, and Mac & Ubuntu. It will now enable users to develop G code in the program without any hesitation. It is also possible now to check out and exchange DWG files. The last flex to add it to the list of the best alternative to AutoCAD, the software does not take long in downloading and works smoothly. 
4: TrueCAD
TrueCAD is the fourth option on the list of best AutoCAD alternatives. It is exclusively for 2D styles and 3D visualization. It has a programming interface, commands, and features that are almost similar to AutoCAD. The software is essentially designed for builders, architects, engineers, and GIS. Moreover, the software is user-friendly, has a nice interface, and is compatible with DWG. All these features of TrueCAD make it one of the best AutoCAD competitors. 
5: QCAD
The last name on the list of best AutoCAD alternatives is QCAD. As expected, it is an open-source structure for CAD modeling that it offers in 2D measurements. Moreover, it is an ideal software for constructing a whole range of technical illustrations, including strategies for interior space, mechanical components, diagrams, and even charts. QCAD software is compatible with Windows, macOS, and Linux. Lastly, to add to its advantages, QCAD is offered on GPL version 3 as well. All these features make it one of the most desirable AutoCAD alternatives.
6: SolidFace
SolidFace is hands down of the best AutoCAD alternatives. It conveniently offers 2D and 3D parametrical Historical Building CAD Modeling Program. It renders amazing 2D jobs like the mechanical parts. Engineering styles, general graphic designs, and civil plans. Moreover, SolidFace is also capable of manufacturing the Parasolid Siemens 3D modeling core and offers its 15 years of experience in UniCAD 2D/3D in offering solid and comprehensive modeling. 
7: NanoC AD Free
NanoCAD Free is one of the simplest AutoCAD alternatives. It is one of the most experienced and proficient applications. The app has a very traditional and simple interface. It supports the native.dwg format. It also consists of a whole set of standards and certain advanced tools to create CAD data. 
Also, Check :
Final Words:
These are some of the best AutoCAD alternatives. All these offer features that are similar to AutoCAD, or even better. However, in the end of the Content, it comes down to users as to what they like and what their preferences are.